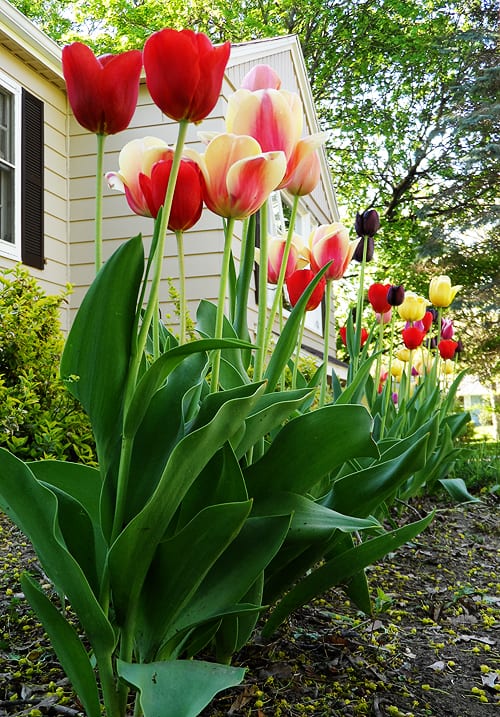 Two seasons ago I planted tulip bulbs for the very first time. I was a little nervous that I wouldn't bury them as the right depth, I'd plant them too close together, or worse, I would drown or starve them before they had a chance to grow. Much to my delight, I am now experiencing my second spring with a beautiful row of tulips that say good morning to me everyday right outside my office window.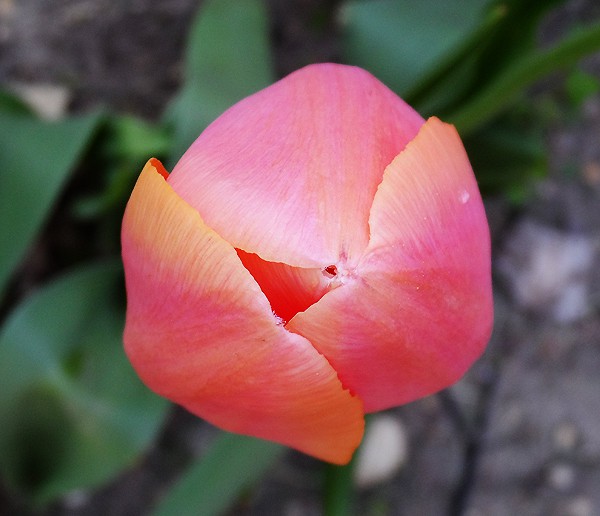 Check out my article on Homemade Simple – All About Tulips – a quick start guide!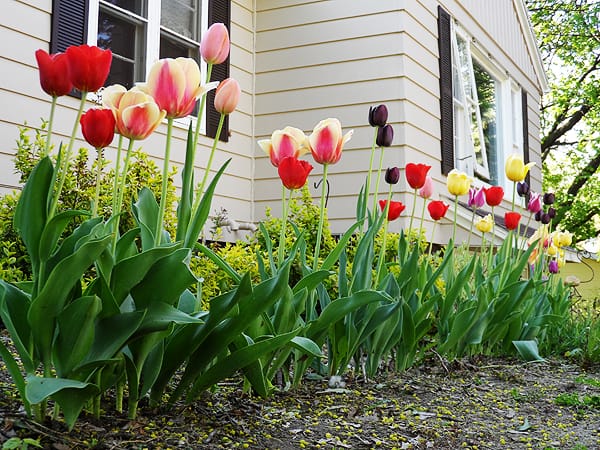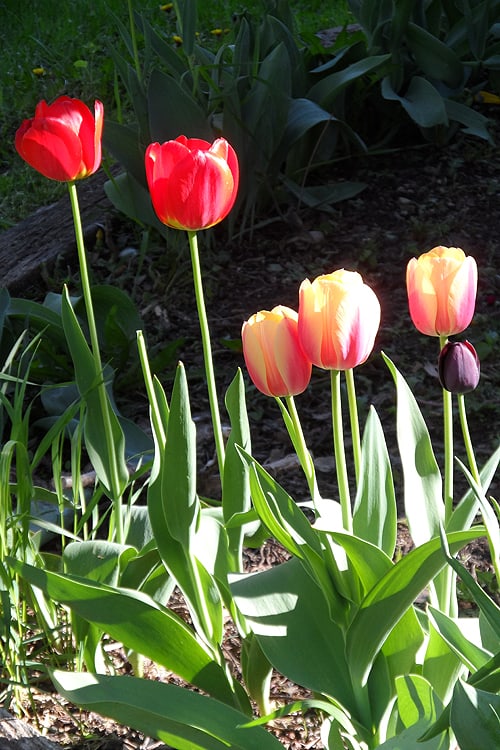 I am pretty darn proud of my crop of tulips, proud enough that this fall I will probably dig up and gently separate the bulbs so I can have even more! Greedy I know! ;-) I plan to add at least a second row, and possibly a third to the front bed. I may plant some around the tree in the center of my front yard too.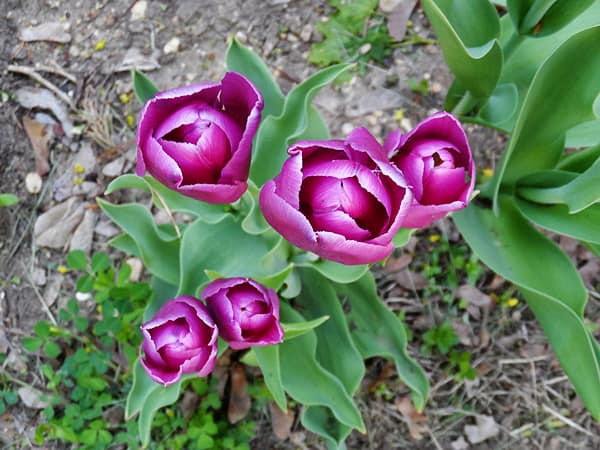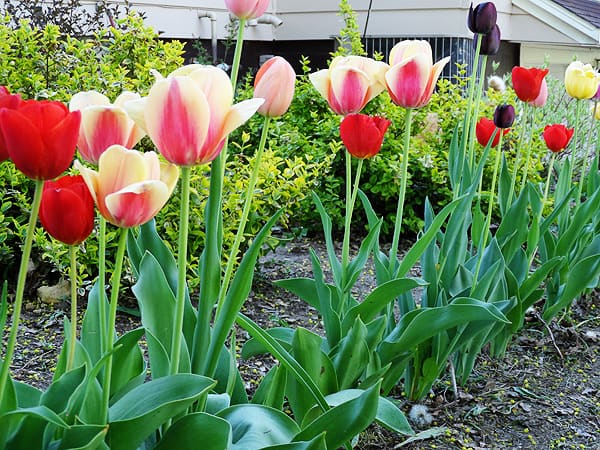 So enough jibber jabber. Just wanted to share my pictures, a little slice of my yard. Seems like we waited forever for spring this year, so I am enjoying it as long as I can!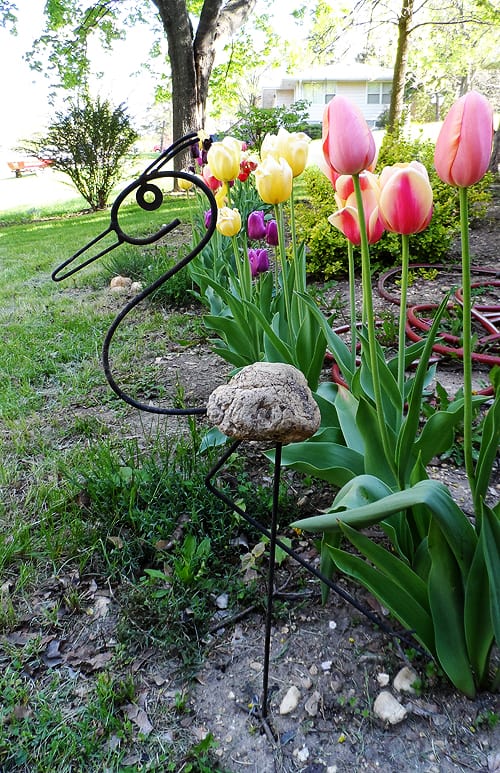 My tulips are guarded by this awesome wire/rock bird I found at a garage sale. Isn't he the coolest??
If you want more information about growing tulips yourself, read my article on Homemade Simple – All About Tulips – quick tips to get you started!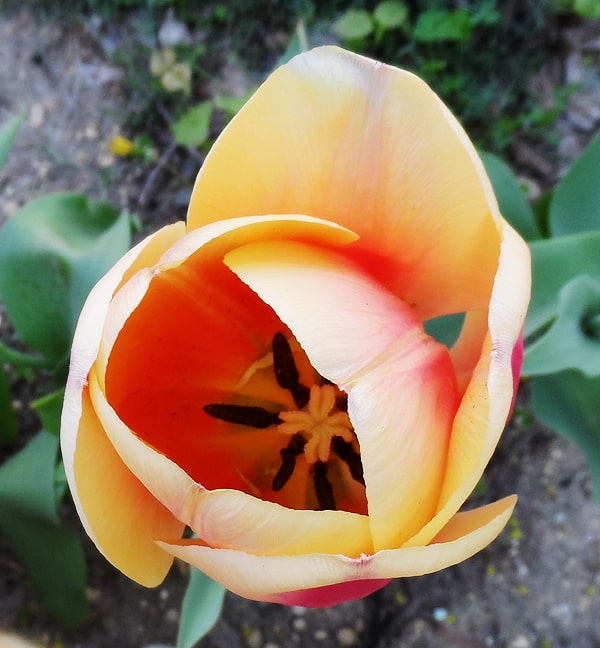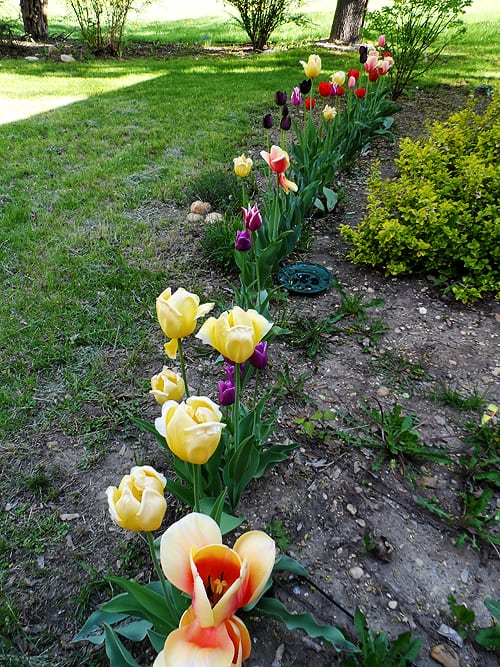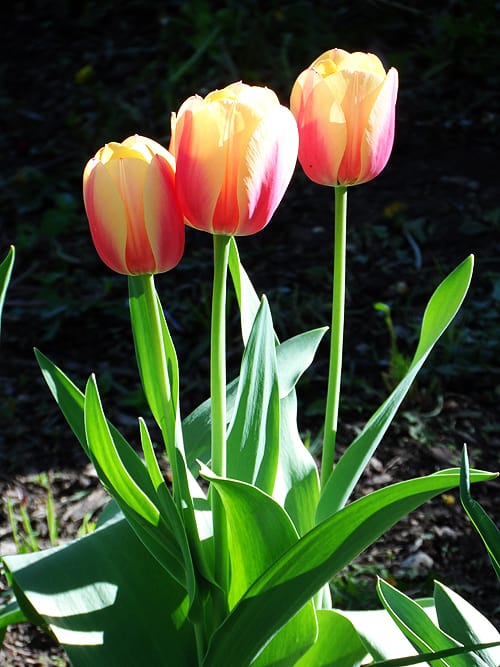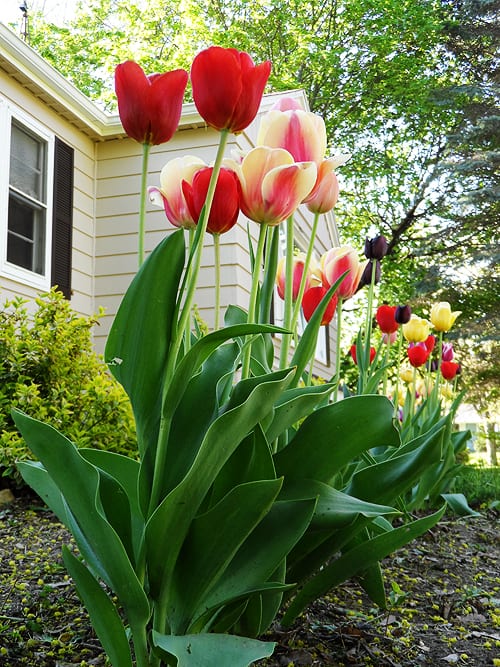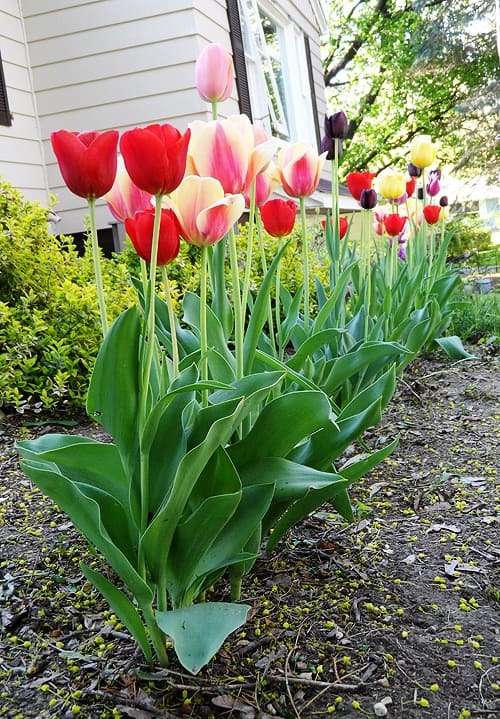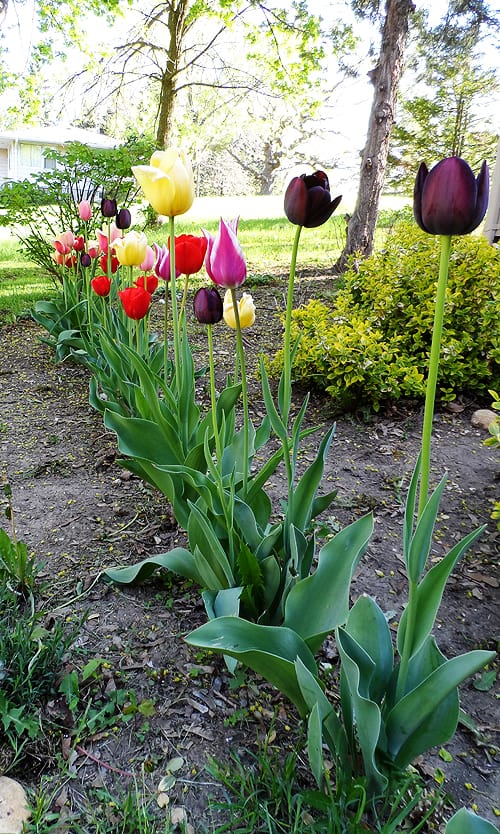 Amanda Formaro is the crafty, entrepreneurial mother of four children. She loves to bake, cook, make kid's crafts and create decorative items for her home. She is a crafting expert and guru in the kitchen and has appeared online and in print publications many times over the years. She is also the editor for the Home & Garden channel at Craft Gossip and owner of FunFamilyCrafts.com.
Latest posts by Amanda Formaro (see all)