This post brought to you by Cottonelle. All opinions are 100% mine.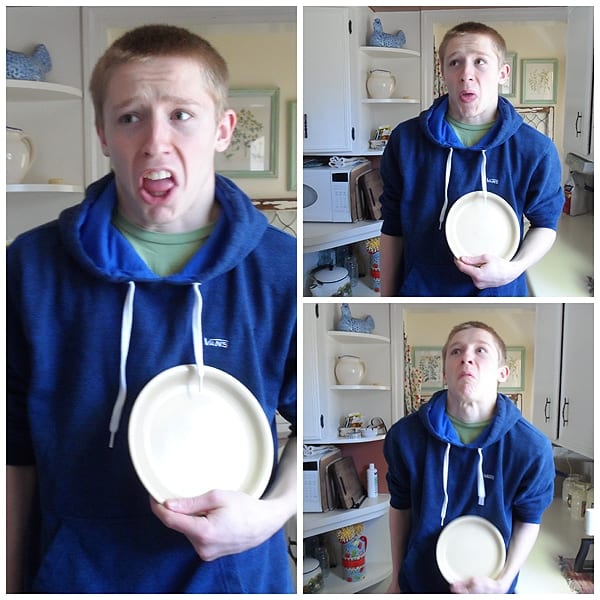 This is my teenage son T.J. He's making that face because I just proceeded to "wash" that plate with a dry paper towel. It had ketchup and chicken nuggets on it, but I wanted to see his reaction when I told him to use the plate and that it was "clean". I don't think he agreed with me. Ha! I mean seriously, this plate is clean, don't you think??

Yeah, gross. No wonder he was making those faces.
About a month ago, I shared a post with you about Cottonelle's Fresh Care flushable wipes and Cottonelle Clean Care toilet paper. In that post I shared some funny videos and talked about how "dry" just doesn't clean as well as "wet".
Here's one of those videos I was talking about, this one shows a similar demonstration to mine above:
So, now I want you to have the chance to try it for yourself!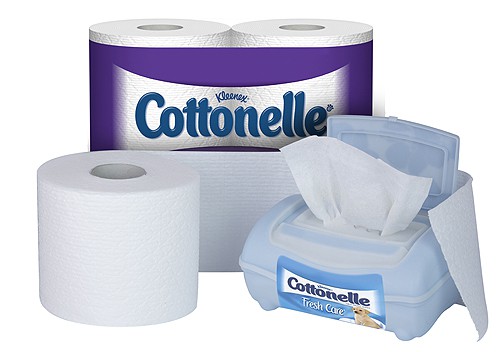 GIVEAWAY!
You can win a Cottonelle care package containing the Cottonelle Fresh Care fluishable wipes and Cottonelle Clean Care toilet paper! All you have to do is:
1) Like the Cottonelle on Facebook
2) Follow Cottonelle on Twitter
3) Leave a comment here telling me why you want to win!
Here are the official sweepstakes rules. Contest ends on 4/30/13.
ALSO, now through June 30th, you can visit Cottonelle.com to watch the Cottonelle Wash Test videos and submit your entry for a chance to win one of four grand prizes of $10,000 bathroom makeover!
Amanda Formaro is the crafty, entrepreneurial mother of four children. She loves to bake, cook, make kid's crafts and create decorative items for her home. She is a crafting expert and guru in the kitchen and has appeared online and in print publications many times over the years. She is also the editor for the Home & Garden channel at Craft Gossip and owner of FunFamilyCrafts.com.
Latest posts by Amanda Formaro (see all)