This post brought to you by Bulbs. Dig, Drop, Done.. All opinions are 100% mine.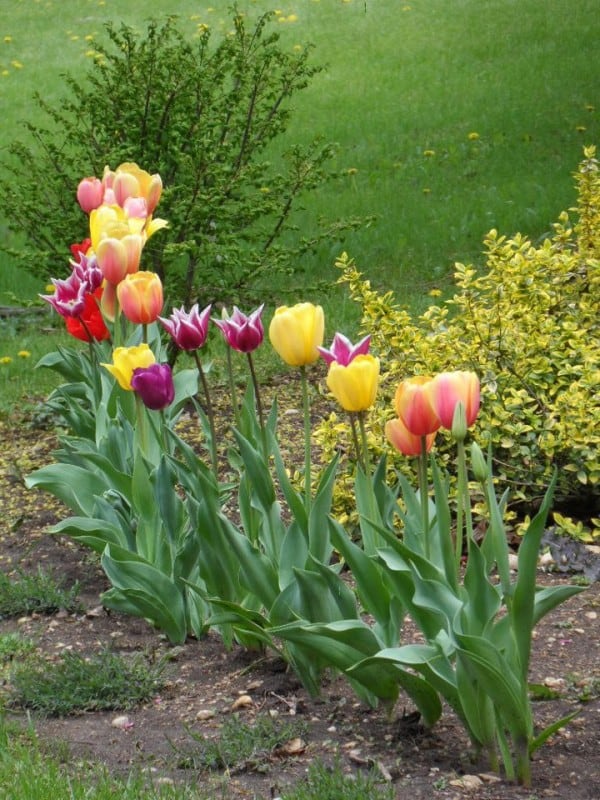 Do you plant bulbs in the fall? Last year I planted a ton of tulips and this past spring I was so very rewarded for that! The colors were so vibrant and the sheer beauty they added to my yard was amazing.
It's getting pretty cold here in the midwest, but the snow hasn't flown yet. So if you need last minute bulbs visit www.digdropdone.com to learn more and to pick some up! If you live on the west coast, chances are you still have a bit more time than I do. If you've never planted bulbs, don't be intimidated! Bulbs aren't just for gardeners. I am no green thumb, but I did it!
Bulbs are extremely simple plants that can be used in a surprising number of ways. Did you know that bulbs can be used in anything from interior and exterior design, to creative gift giving and decoration, to entertaining activities for children and families? Bulbs go way beyond just gardening – so don't forget about them just because summer is over.
Here's a special offer from Dig.Drop.Done – moms you'll love this!
• Through 11/30/12, you can receive a free gardening themed Scholastic book with every Dig.Drop.Done flower bulb purchase, while supplies last! Just clip the Dig.Drop.Done logo from your bulb package and send in for your book. You can find flower bulbs at a variety of lawn & garden retailers.
• Please visit www.scholastic.com/digdropdone for more details and the Official Rules. Offer is open to anyone eighteen years of age or older who is a legal resident of the 50 United States or Washington DC. Void where restricted or prohibited.
• Be sure to try out the Garden Guru Tool on Curbside Chaos located in the bottom left of the screen. This tool will help you figure out which bulb is perfect for your home depending upon where you live!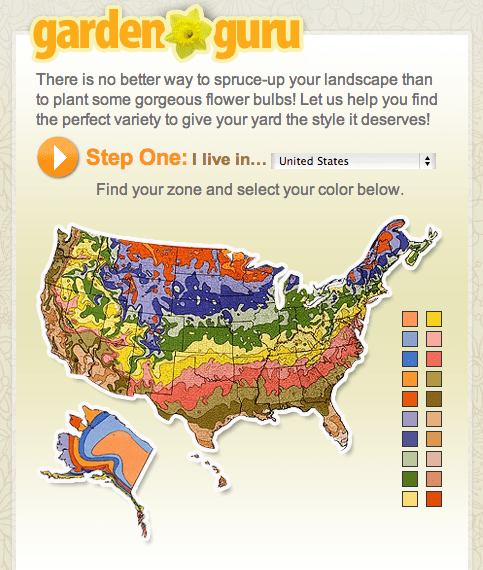 To use the tool:
Step 1 – Pick your Country
Step 2 – Pick your location within that Country
Step 3 – Choose the type of bulb you want to grow
Step 4 – Check out the Planting Guide that shows you how to plant your bulbs.
You'll also want to check out CurbsideChaos.com and see who won a fabulous yard makeover! You can watch the video of Taniya Nayak and the winner doing the yard makeover, oh I'm so envious! If I won a $5,000 yard makeover I'd definitely put in a drip sprinkler system, plant some bulbs along my tree line, add a decorative border in front of my tulips and maybe even add some decorative rock to spruce up the yard.
Get this. Every share on Twitter with the hashtag #CurbsideChaos, "Bulbs. Dig, Drop, Done." will donate $1.00 to Rebuilding Together – the nation's leading nonprofit, working to preserve affordable homeownership and revitalize communities. That's fabulous! So be sure to use the hashtag when you tweet!
Amanda Formaro is the crafty, entrepreneurial mother of four children. She loves to bake, cook, make kid's crafts and create decorative items for her home. She is a crafting expert and guru in the kitchen and has appeared online and in print publications many times over the years. She is also the editor for the Home & Garden channel at Craft Gossip and owner of FunFamilyCrafts.com.
Latest posts by Amanda Formaro (see all)