This past month several projects were really popular with my Facebook page readers. Are these among your favorites too? Here's the top ten from April according to Crafts by Amanda Facebook fans.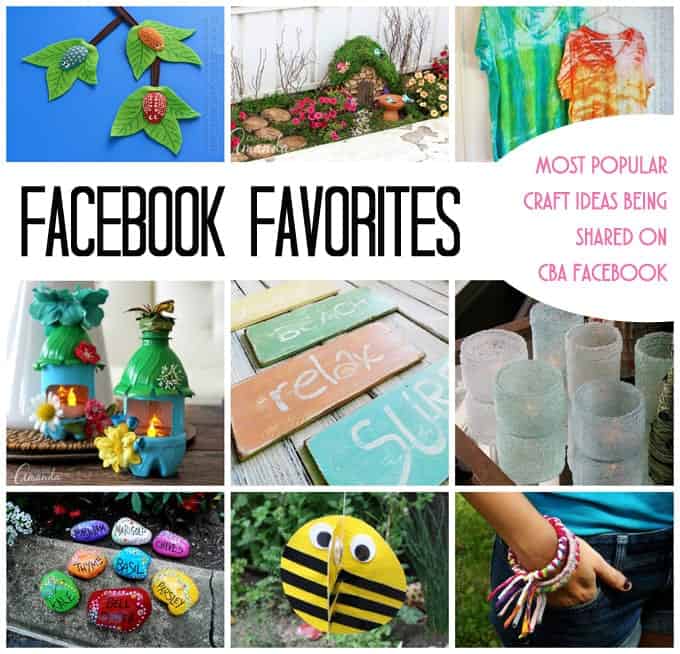 1. These darling little Plastic Spoon Bugs make for a great craft for kids. This would be particularly fun in groups. If every child makes a plastic spoon bug, you could put together an entire tree of them. Think how fun that would be on one of those hallways bulletin boards inside your child's school!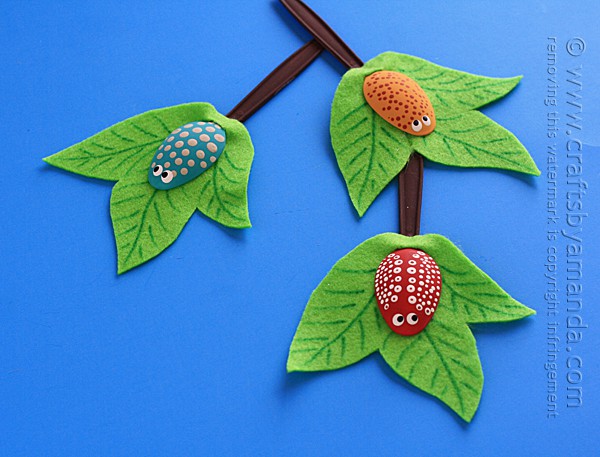 2. Last year, a few months after moving into my studio, I put together my Fairy Garden and shared how I made it. This spring everyone is excited about making their own and that makes me smile! Fairy gardens are so fun and you could put whatever you like in yours. Use your imagination or you can follow along with mine and use it for inspiration!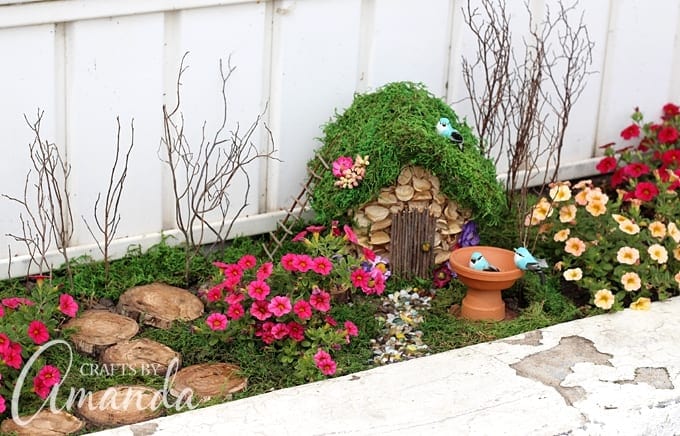 3. I discovered a cool tie dye technique called shibori. When I made my version of Shibori Tie Dye I had no idea it would be so popular. It's super fun and you can experiment with your favorite colors. Traditional shibori is done with indigo but you an change it up like I did!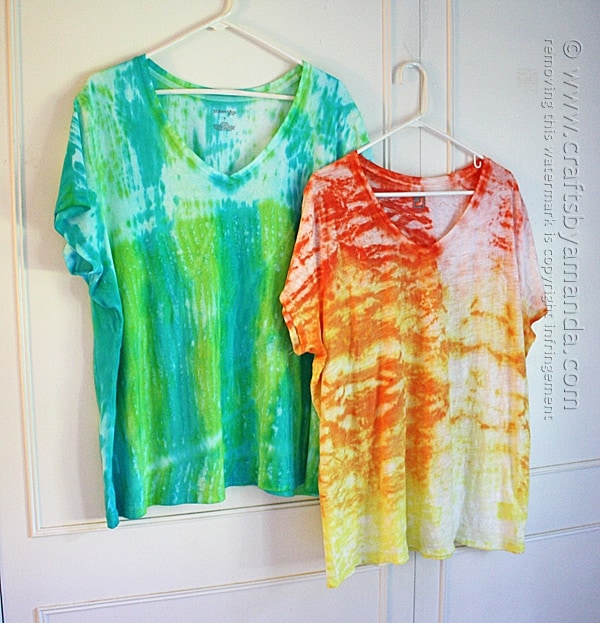 4. I used recycled plastic water bottles to create these adorable Fairy House Night Lights. So many people have sent me pictures showing me their version after watching my video tutorial. I love them all!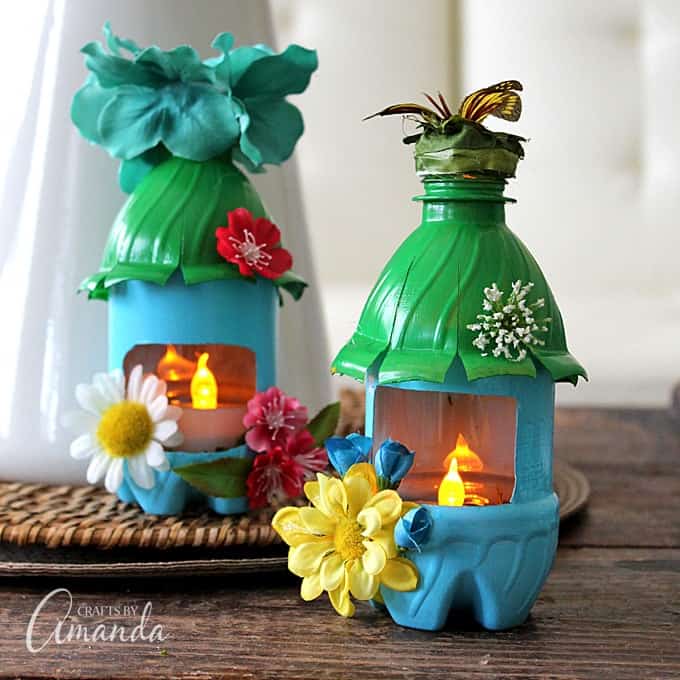 5. I actually made these Beach Signs four years ago, but they became pretty popular this month on Facebook! I guess everyone wants a piece of the beach in their decor.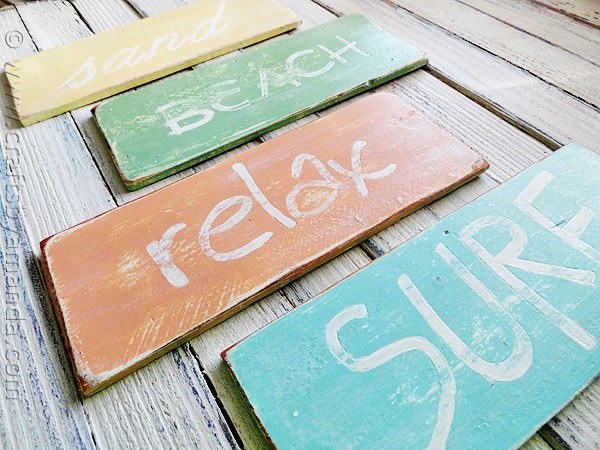 6. My Epsom Salt Luminaries have been wildly popular ever since I originally made them back in 2010! They are perfect for weddings, holidays and even for a coastal patio.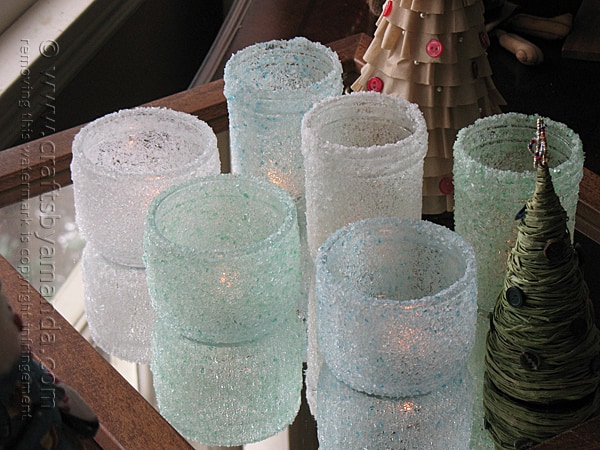 7. I have always had a love for coastal decor. My friend Courtney put together this fabulous collection of 29 Coastal Wall Art Ideas and it's always a hit.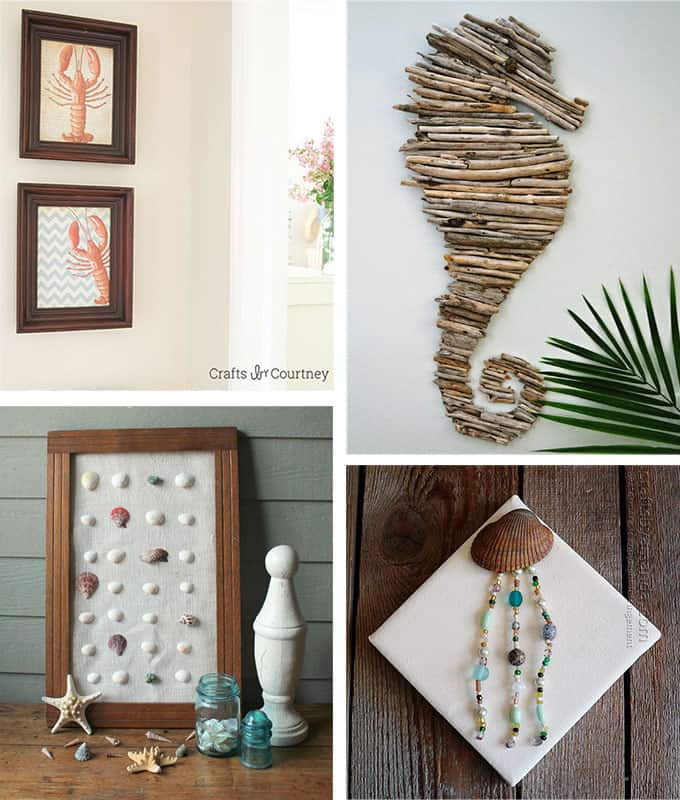 8. I made these colorful Rock Garden Markers several years ago and every spring they crazy! And yes, they DO last, be sure to read the tips in my post about that.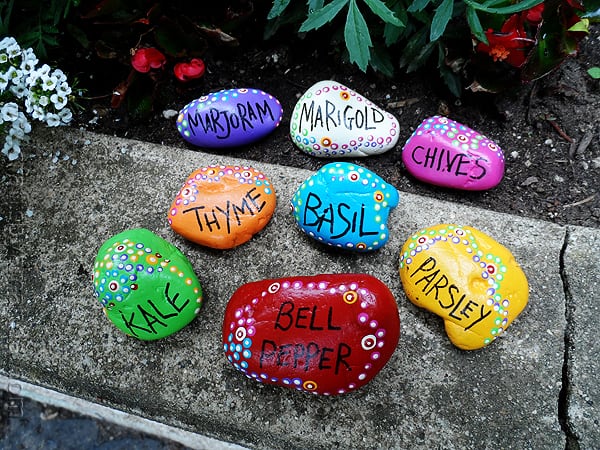 9. If you haven't crafted anything with duct tape yet, you are definitely missing out! When I was working onmy duct tape book I had so much fun turning strips of tape into usable items. This adorable Duct Tape Bee is fun for kids and it hangs in your garden, safely keeping the birds from eating your tomatoes!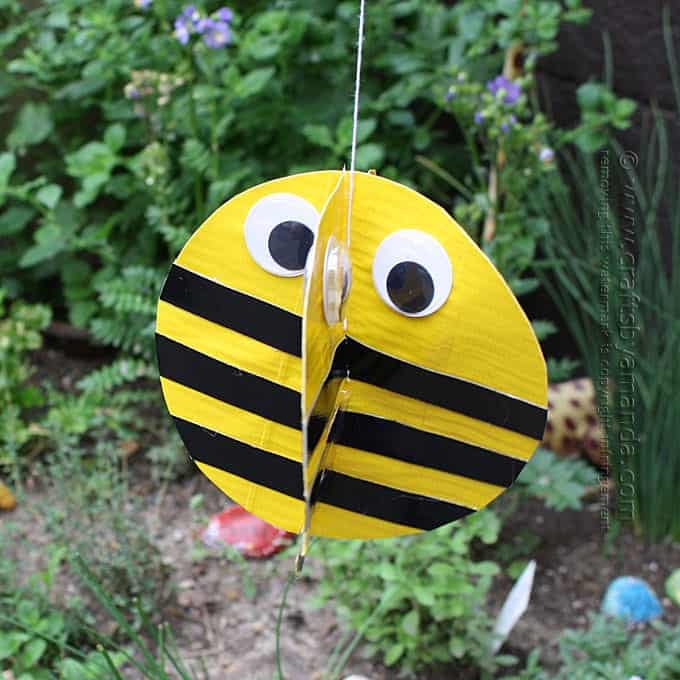 10. And finally, when I turned strips of old t-shirts into these Recycled T-shirt Bracelets, I had no idea they would be such a big hit. This is such a great camp craft or great for girl scouts too!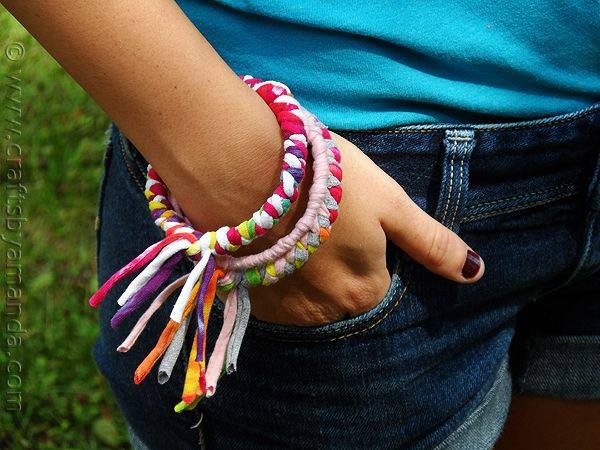 If you enjoyed this, or know someone else who would like it, please feel free to share it on Facebook, Pinterest, email it to a friend, whatever works. Thanks for sharing and for letting me know what your favorites are!
Amanda Formaro is the crafty, entrepreneurial mother of four children. She loves to bake, cook, make kid's crafts and create decorative items for her home. She is a crafting expert and guru in the kitchen and has appeared online and in print publications many times over the years. She is also the editor for the Home & Garden channel at Craft Gossip and owner of FunFamilyCrafts.com.
Latest posts by Amanda Formaro (see all)