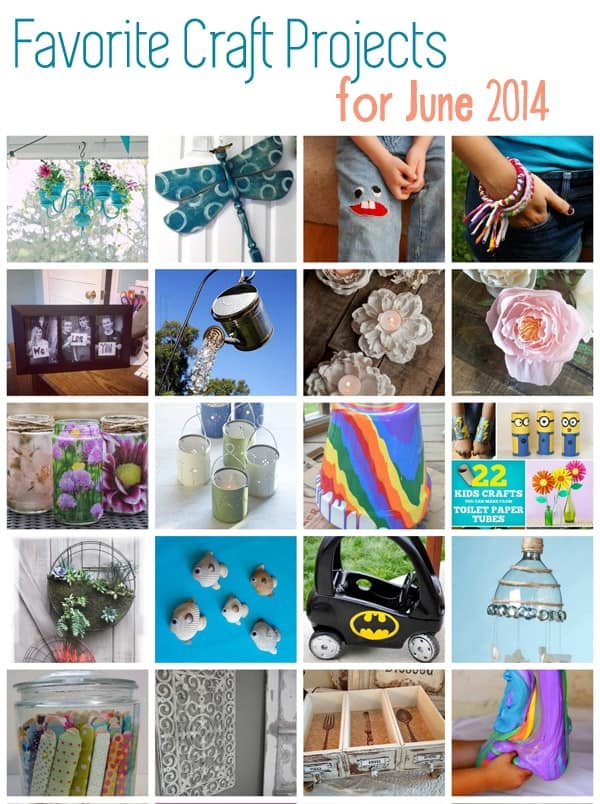 Everyday I share creative projects that either I've made myself or things I've found on other blogs. Below is a collection of my favorite posts shared on Facebook during the month of May 2014.
The creative talent that's out there is astonishing! The Internet provides us with free access to just about anything, something we couldn't do 20 years ago. I am very thankful for the audience on my Facebook page, they are truly amazing and helped me decide what to share here this month.
Projects here:
1) were shared on my Facebook page during May
2) can be found in the photo gallery
3) Can each be pinned from my Amanda's Favorites pinboard
4) are linked directly to the tutorial by clicking a photo below or the link right below the photo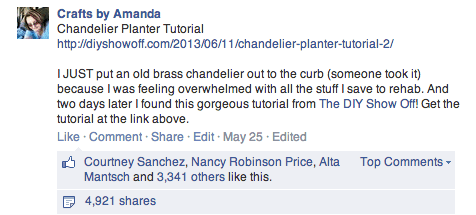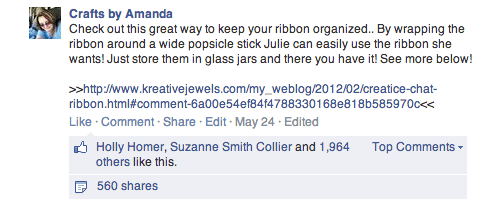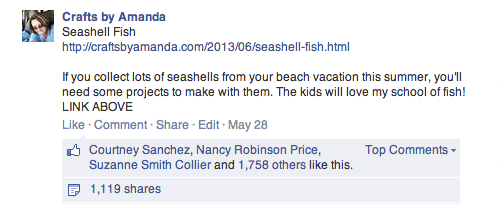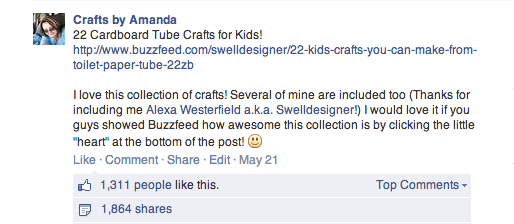 If you would like to see last month's favorite craft projects click here > Great Craft Ideas – May 2014
I hope you enjoyed these projects. Projects, photographs, tutorials and blog posts take a long time to create and write, and generally bloggers do it for free. So if you like something here, or anywhere for that matter, share some comment love. Be sure to tell someone when their project wows you. It's what keeps bloggers blogging and creating new tutorials for everyone to enjoy! It's the little things. :) See you next time.
Amanda Formaro is the crafty, entrepreneurial mother of four children. She loves to bake, cook, make kid's crafts and create decorative items for her home. She is a crafting expert and guru in the kitchen and has appeared online and in print publications many times over the years. She is also the editor for the Home & Garden channel at Craft Gossip and owner of FunFamilyCrafts.com.
Latest posts by Amanda Formaro (see all)