This post brought to you by Brita. The content and opinions expressed below are that of Crafts By Amanda.
Yesterday my husband and I dropped our 18-year old son off at his dorm room. We got him all moved in, snapped a few pictures, walked around the residence hall and took him out to eat.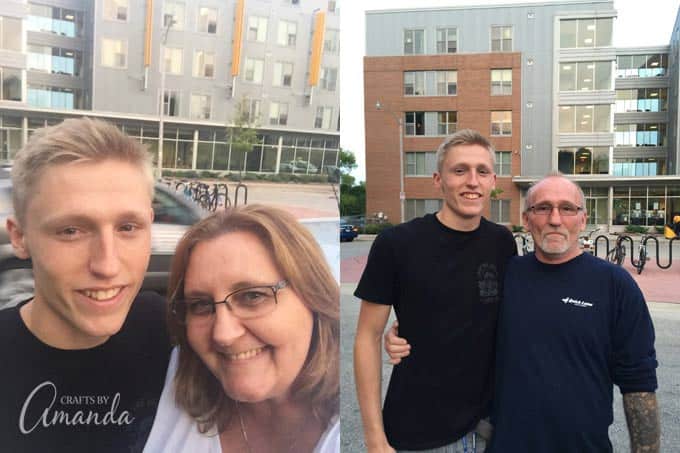 Yes, I cried! He won't be too far away, only about an hour, but that doesn't change the fact that my third baby is all grown up.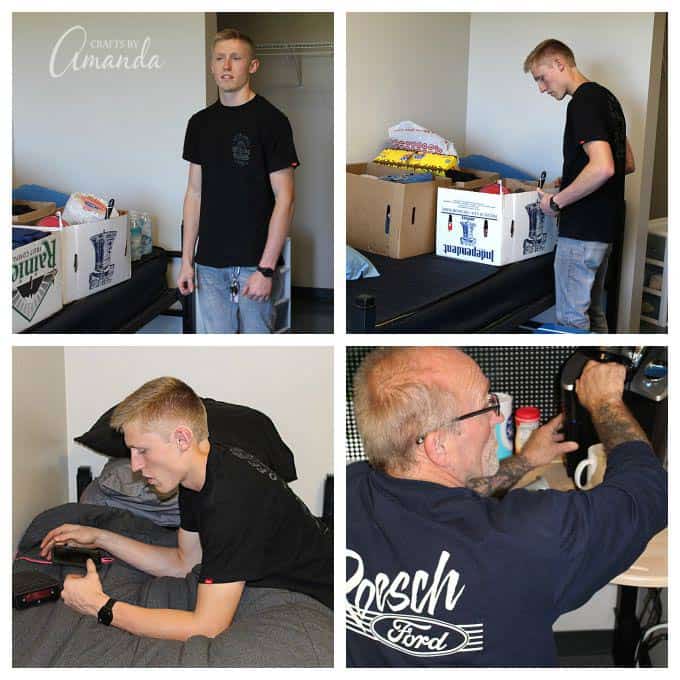 His room was a bit bigger than I thought it would be, but space is always at a premium in a college dorm. You have to be strategic about how you store your things and where you put everything.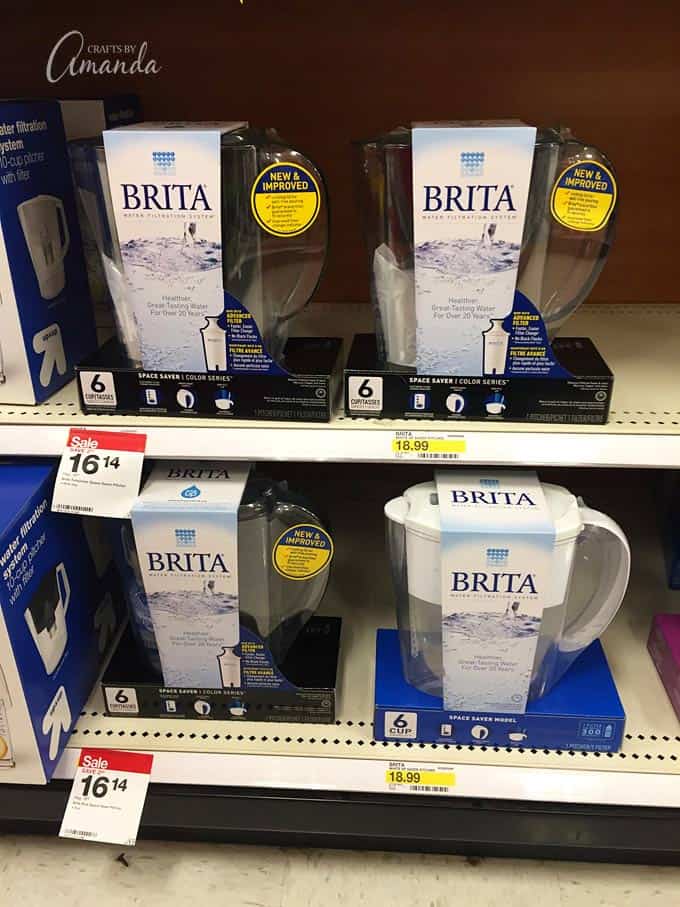 Brita realized that and came out with their Space Saver Pitcher available at Target. it can be hard to keep your kids hydrated and healthy, especially as they go out on their own. Water is an essential part of life, and for a young man that works out everyday as well as longboards and bike rides in the hot sun, it's even more important.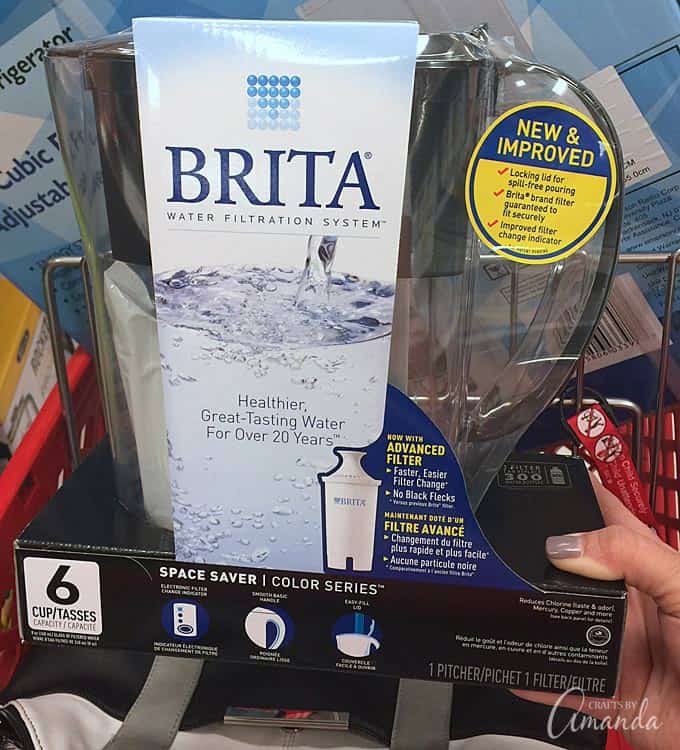 This new sized pitcher has a 6 cup capacity and they've improved the filter considerably. No more presoaking and it works 2 times as fast as older models. Some important features that will be important to moms and their students include:
NEW + IMPROVED Advanced quick change filter include 2x faster to change (than previous filter) with no pre-soak or black flecks
NEW filter indicator counts pours
NEW + IMPROVED filter fit and locking lid for spill free pouring.
BPA-free
Easy-fill lid flips open for faster re-filling.
Capacity 6 (8 oz. glasses)
Filters chlorine taste and odor, zinc, and harmful contaminants copper, mercury and cadmium.*substances reduced may not be in all users' water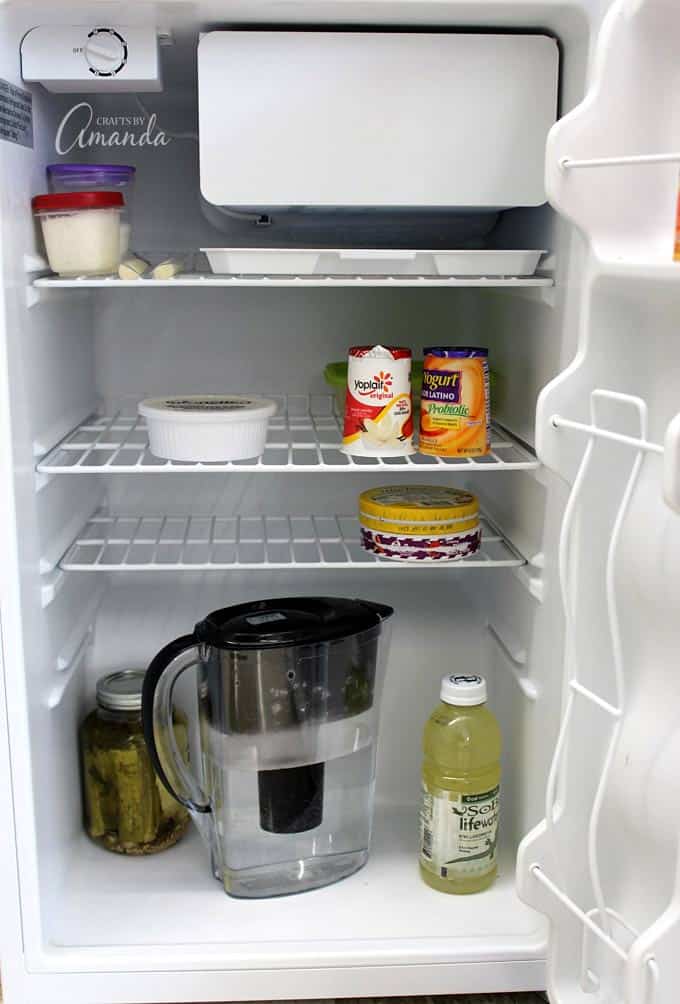 The new size fits perfectly in a full-size fridge or mini-fridge, making it perfect for college! We all know that filtered water is better for you, and when water tastes better we drink more of it. My son is like me, he likes his water nice and cold. So having a pitcher of cold water handy at all times will ensure he will drink more!
Target wants your kids to enjoy the Brita Space Saver too. You can save 10% with the Target Cartwheel App. If you sign up for the Brita filters on Target subscribe & save, you save 5% and the filters can be sent directly to your student at school!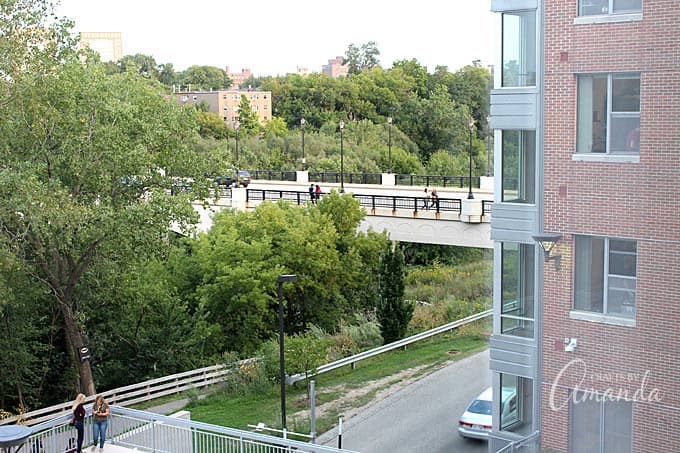 As I looked out the window, seeing the view my son will see until next spring, I got a bit teary eyed. I'm so proud of him and all he's accomplished! For those of you sending your kids off to college, I feel your bittersweet pain and your pride. :)
Amanda Formaro is the crafty, entrepreneurial mother of four children. She loves to bake, cook, make kid's crafts and create decorative items for her home. She is a crafting expert and guru in the kitchen and has appeared online and in print publications many times over the years. She is also the editor for the Home & Garden channel at Craft Gossip and owner of FunFamilyCrafts.com.
Latest posts by Amanda Formaro (see all)