My daughter and daycare kids love helping decorate the house for the holidays – any holiday! We previously covered our front window with paint chip hearts for Valentine's Day, pressed leaves for the arrival of fall, and sticky window clings for Halloween. It's always such a fun group activity and I love that it sets the tone for visitors before they even knock on our front door!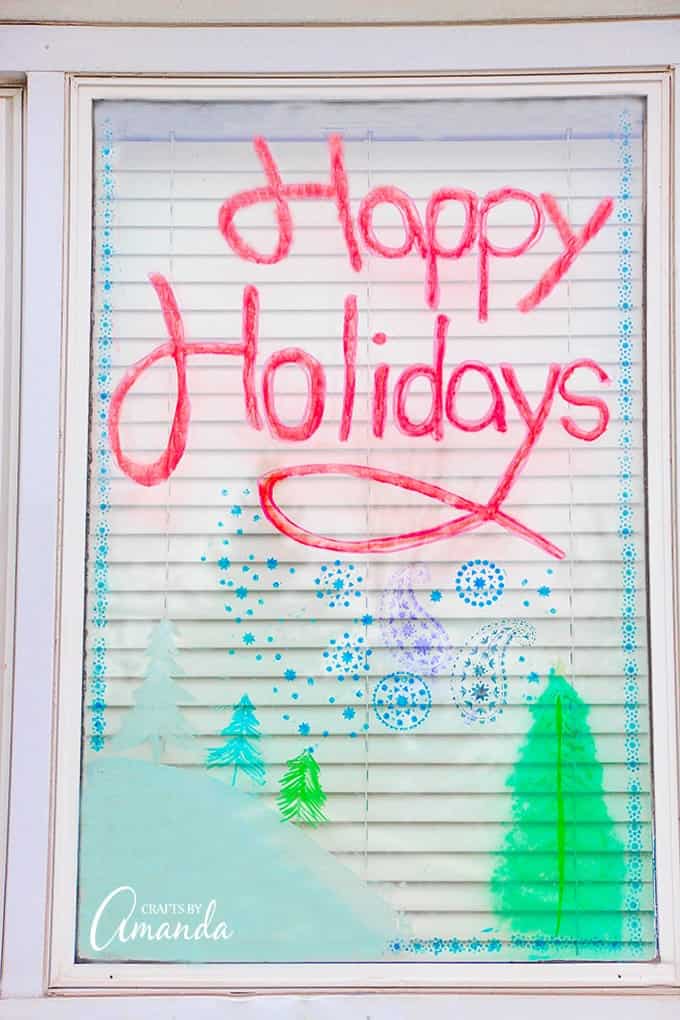 This post was sponsored by Crayola, but all opinions are 100% my own.
This Christmas, I wanted to do something new and special – spray painting the windows! Okay, so I'm not about to trust 3 and 5 year olds with spray paint, but the Crayola Air Marker Sprayer gives the same effect using their nontoxic, washable markers.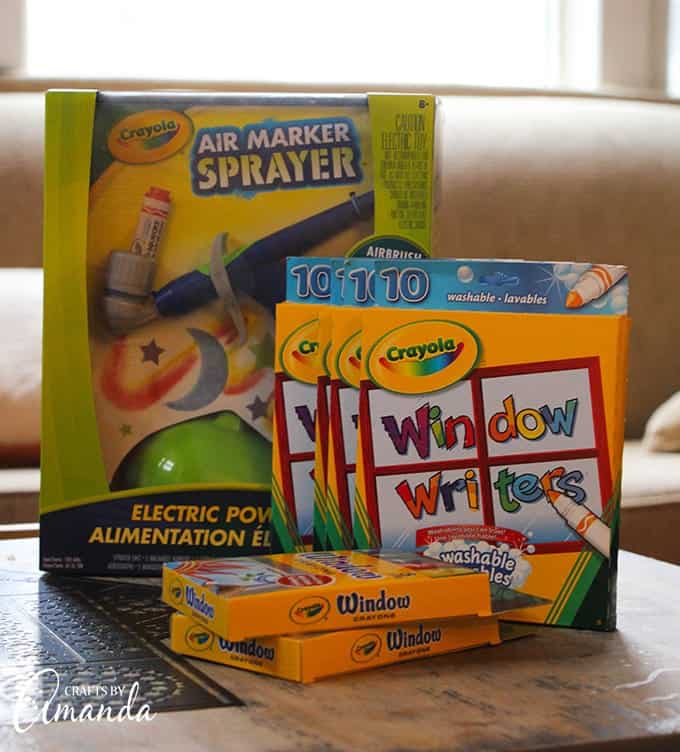 The Crayola Air Marker Sprayer is $29.99 and comes with Five Pip-Squeaks Markers, 10 sheets of paper and two stencil sheets. I wasn't sure if the Pip-Squeak Markers would be good on our glass windows so I picked up several packs of Crayola's Window Markers to use with our air sprayer.
I also bought their Washable Window Crayons and a few stencils to help the kids in their decorating efforts.
First, we washed the windows well with a vinegar-water solution – which believe it or not, the kids loved!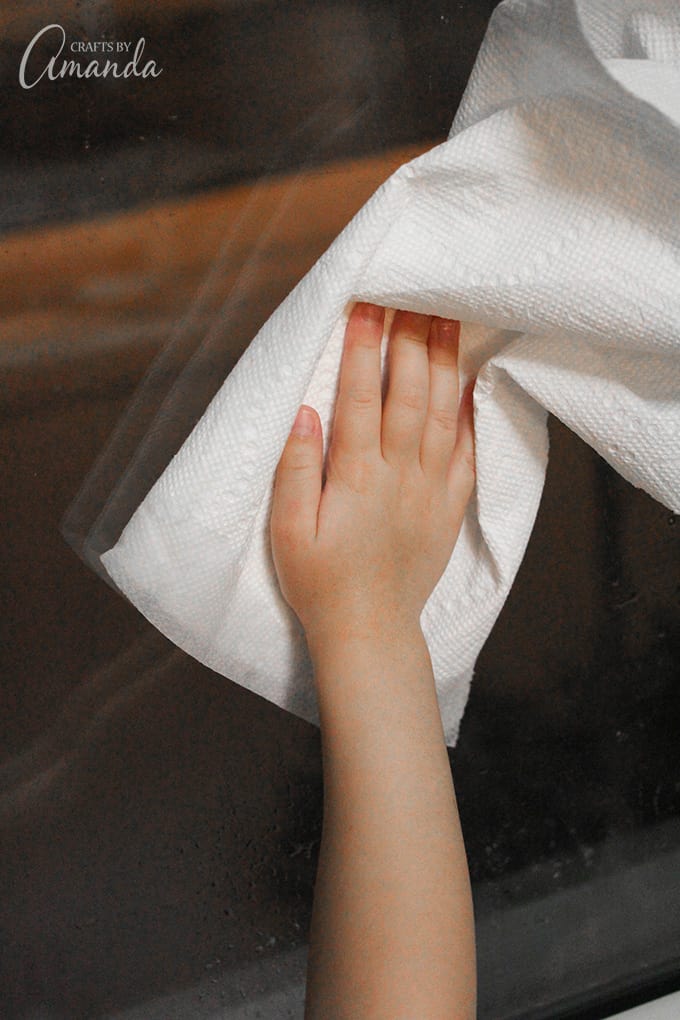 Next, we discussed our designs and went over the rules of decorating – mostly that the markers do not touch the walls or furniture (though when they inevitably did, they were very easy to remove).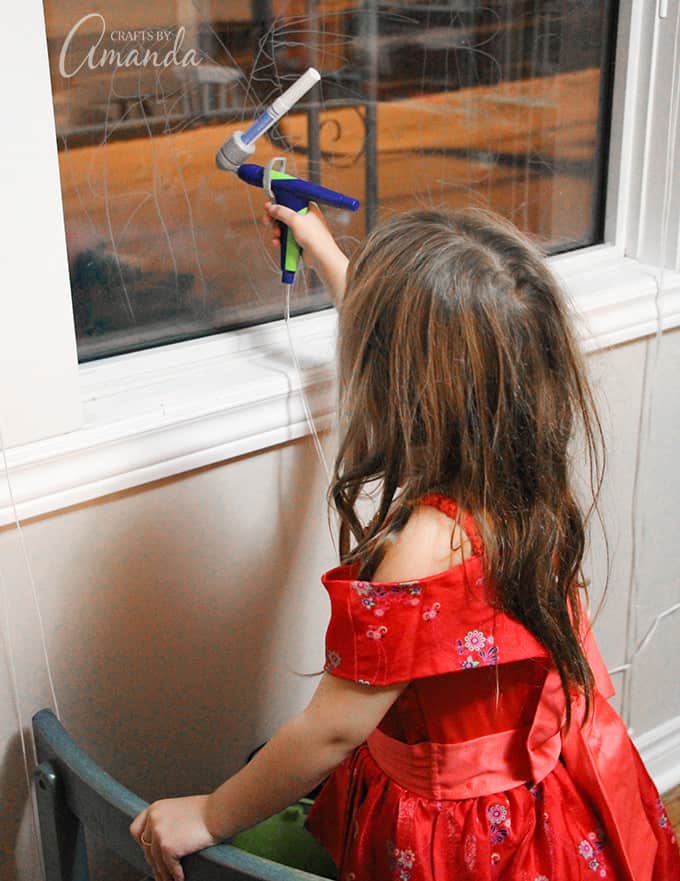 Since we have a three-paneled window, we designated the side windows to be for "free drawing" and let my 5 year old come up with a large design for the main window. She free-hand sketched her idea onto the window with the Window Markers.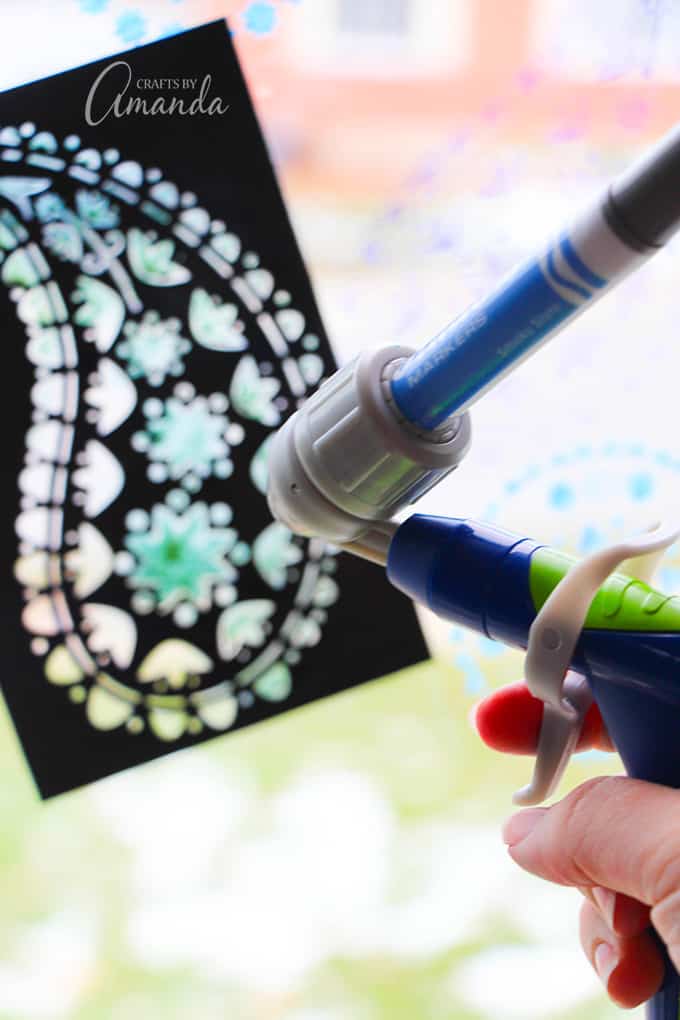 Once she was satisfied with her design, we popped a Window Marker into the Air Sprayer and she filled in her designs.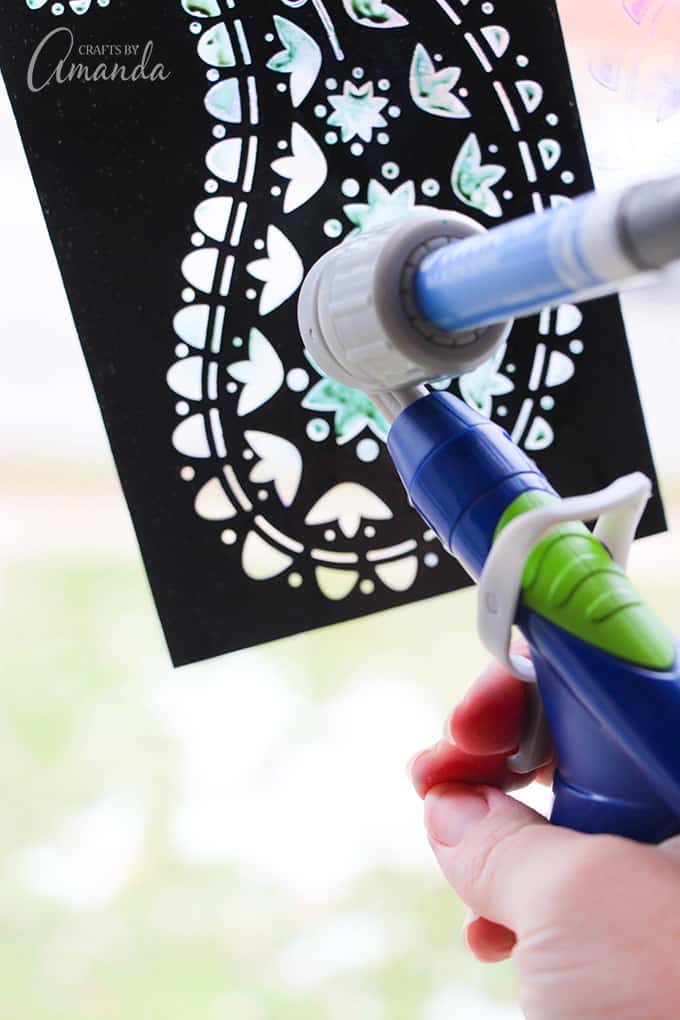 We decided to add some cute "snowfalls" and a border around the whole window with our stencils – and I attempted to write "Happy Holidays" but it wasn't until 2 days later that I realized I had actually written "Happy Holibays!" (Writing backwards is trickier than you think!)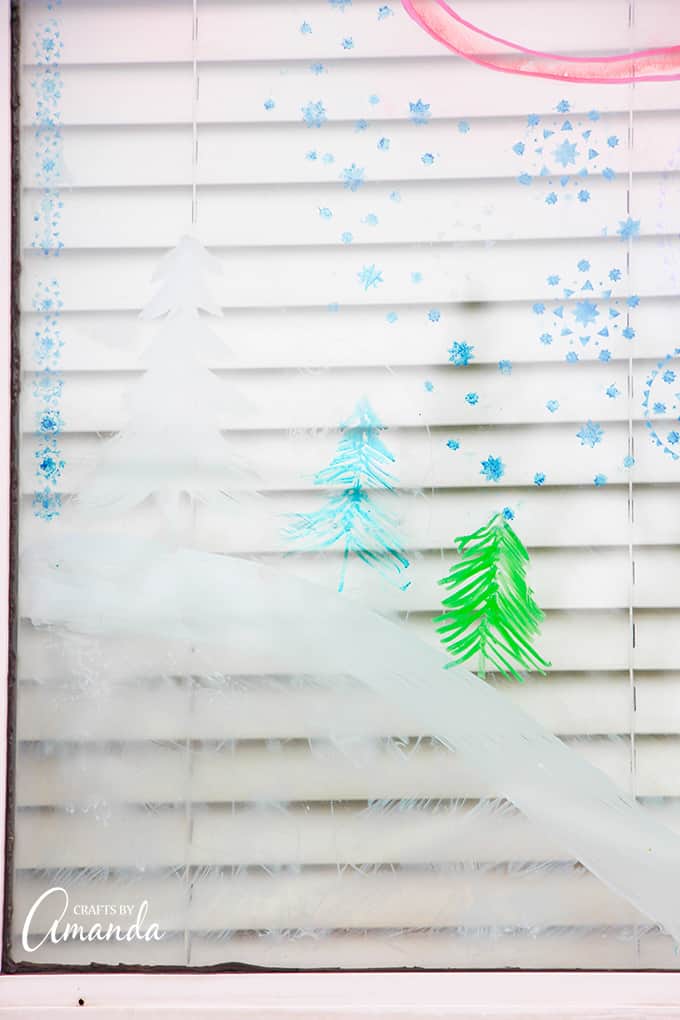 I loved that this activity allowed us to involve my entire group despite a big difference in ages and artistic abilities, and the final result turned out pretty good if I do say so myself! We'll definitely be breaking out the air sprayer for future window displays, but in the meantime we're experimenting with it in our everyday craft projects.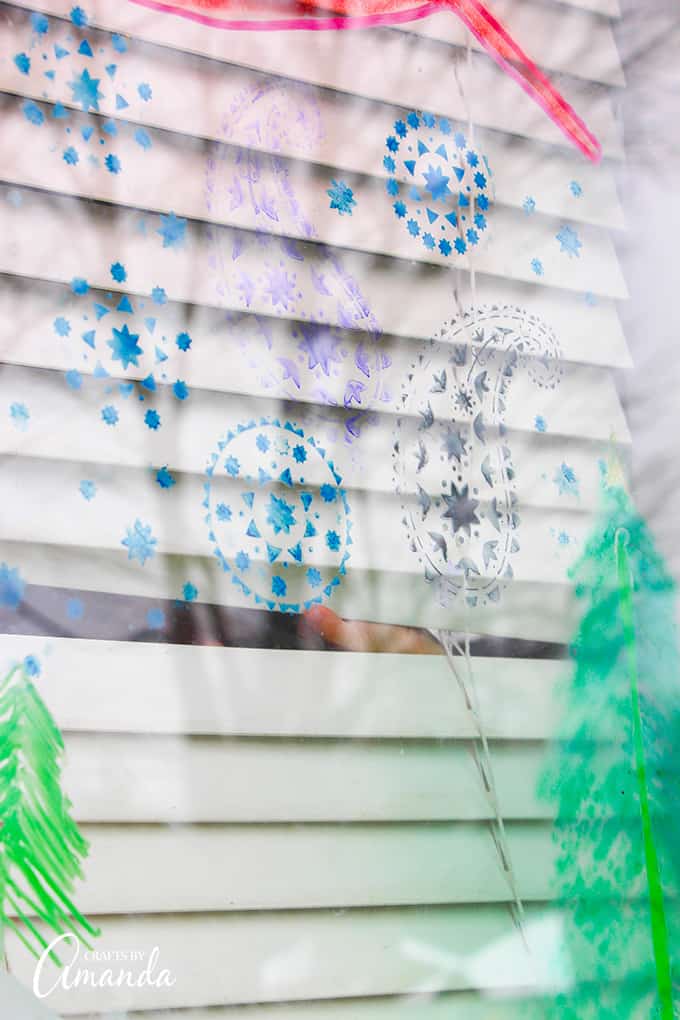 The Crayola Air Marker Sprayer is compatible with all Crayola Broad Line Markers – so I  can't wait to experiment with fabric designs, too!
Would your kids love to decorate the windows for the holidays? Grab the Crayola Air Marker Sprayer and tag your creations on social media with the tag #AirMarkerSprayer for a chance to be featured on Crayola.com.
Latest posts by Jennifer Tammy (see all)