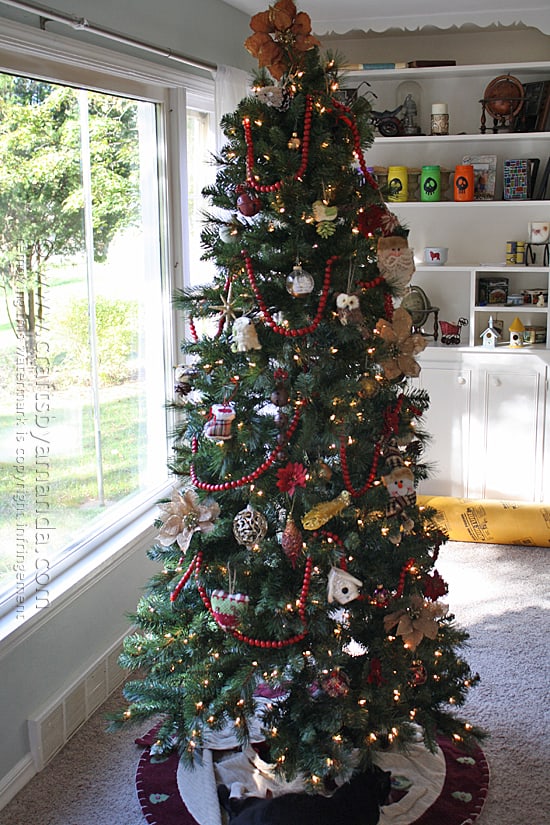 I posted last month about how Michaels asked me to participate in their Dream Tree Challenge. They sent me a 7-foot pre lit Christmas tree and a gift card to shop for the ornaments and decorations of my choice. There's a trend this year toward rustic, with lots of woodsy greens and browns and a little red splashed in. I knew that's exactly what I wanted to go for.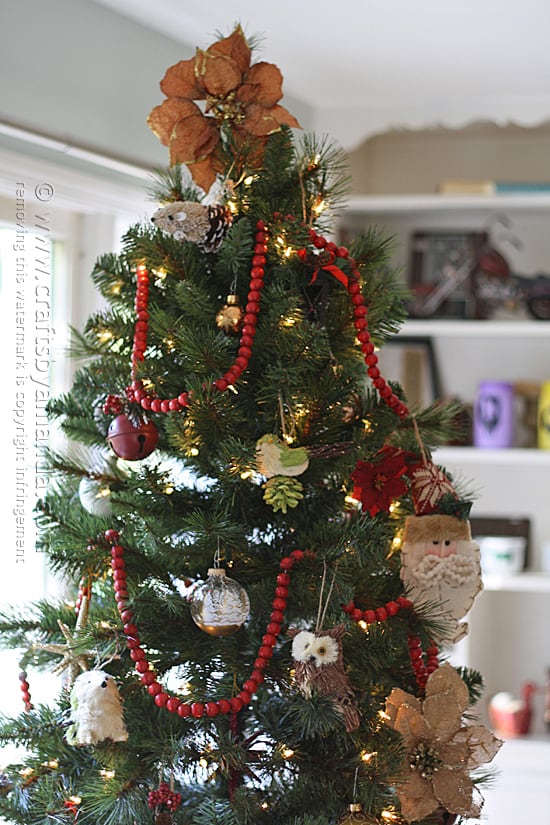 I should probably state up front that this tree will not stay here. We buy a real tree each year and my preference has always been the big full trees. This pre lit tree is lovely, but it's tall and slender, and looks a little tiny in my big picture window. :) So I will be donating this lovely tree to a needy family in my area.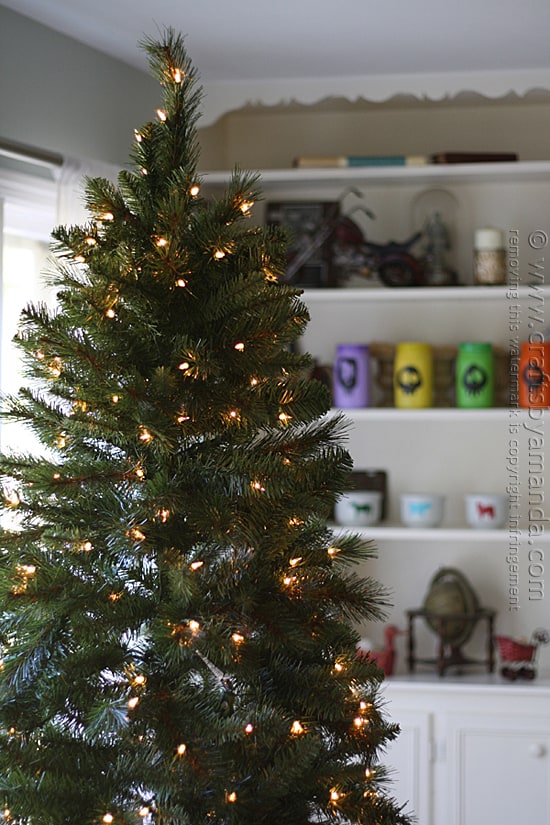 I do have to say that this is the easiest artificial tree I have ever assembled! There were only three pieces, it went together in a snap, and it even came down easily. And get this.. it even fit back in the box! ;-) If you stop by Michaels, you will find that they have a large selection of pre-lit high-tip count artificial trees ranging in size from 4 ft. to 7.5 ft. and all the way up to 9 ft. They even come in different shapes, from skinny to full and in-between with some smaller trees coming in different color options! Each tree purchased at Michaels comes with a 5 year tree warranty and a 2 year warranty on the lights, so be sure to stop by your local Michaels November 3 through November 9 for a special tree event.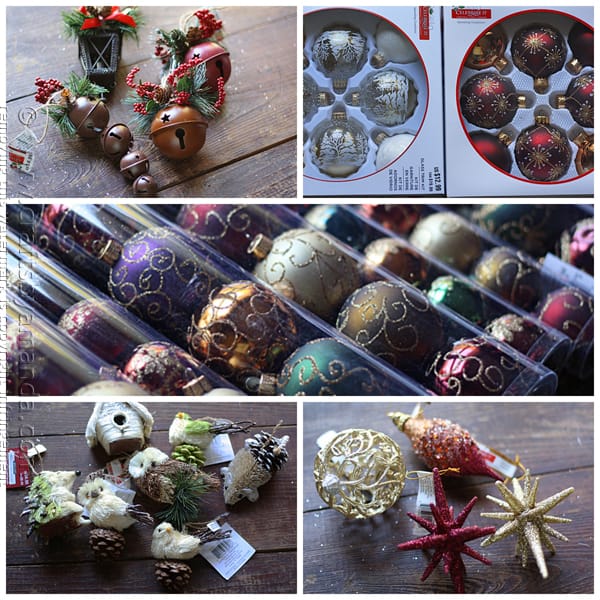 My daughter moved out one year ago. It's hard living on a part time income and going to school, all while paying rent and other bills. So, since I have amassed a large collection of ornaments over the years, I gave many of the ones we bought to her to help with her holiday decorating. She loved all the shiny ball ornaments we found, so those will be on her tree this year. I did keep some for myself, the woodland animals being my ultimate favorites. I really loved the rustic jingle bells too! There was also a collection of stuffed ornaments not shown above, like a darling Santa Clause and snowman, you'll see them below. My daughter went home with a stuffed heart and snowman, while I kept the boots. Too cute! Their larger boxes of ornaments were stunning too. Look at the ones with the winter scenes, and the red ones are beautiful as well. And, what Christmas tree would be complete without some glitter and glam! These gorgeous stars really shine, and that ball is stunning.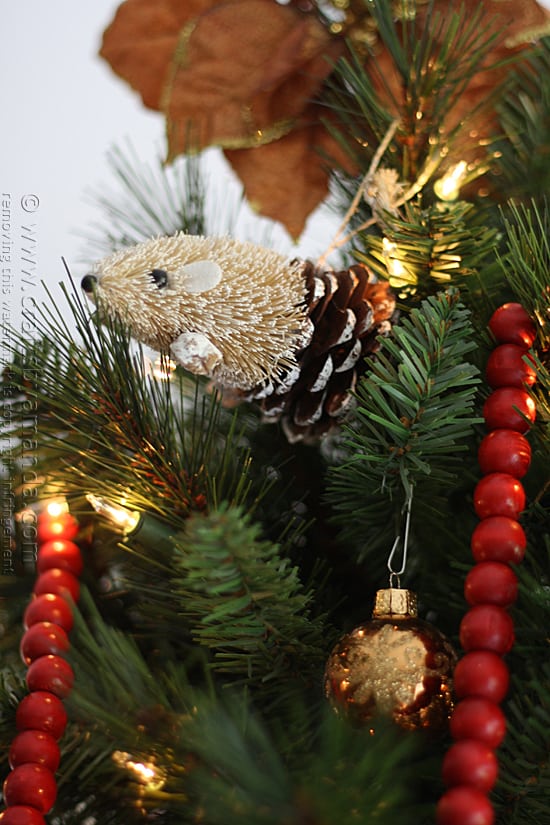 As soon as I saw the woodland ornaments, I remembered a gift I received after attending the Michaels blogging event last year. This adorable mouse ornament has been sitting in my cabinet waiting to go on the tree.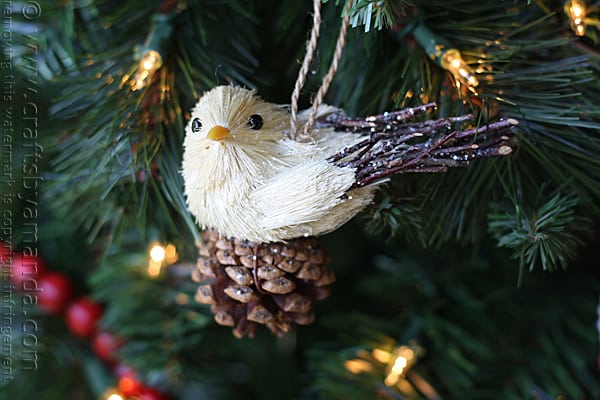 He goes beautifully with the others, including this bird, which I think is my absolute favorite.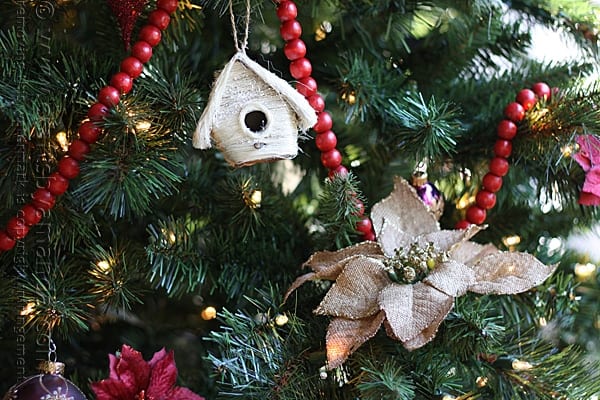 The birdhouse runs a close second, its roof covered in glitter!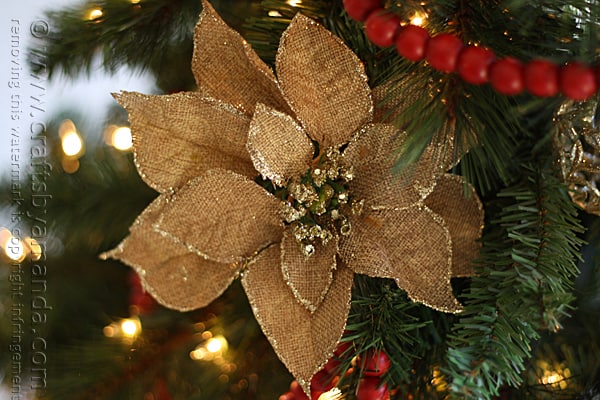 As you can see from the birdhouse picture I bought some pretty poinsettias too. They come in a few colors, I loved the burlap ones.
This adorable Santa Claus is pretty big, but because he's made of material and stuffed, he doesn't weigh much. He'd even make a great door hanger.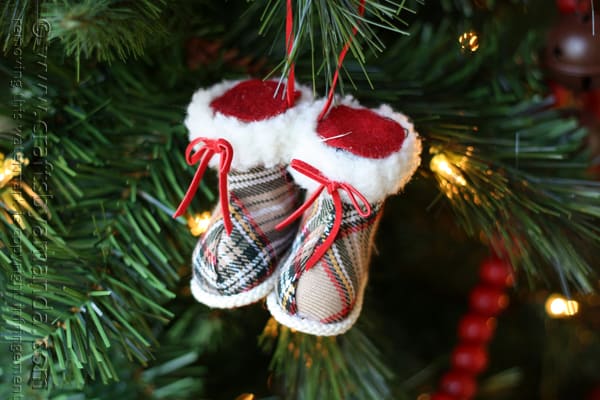 These boots absolutely made me smile when I found them. They are just so darned sweet!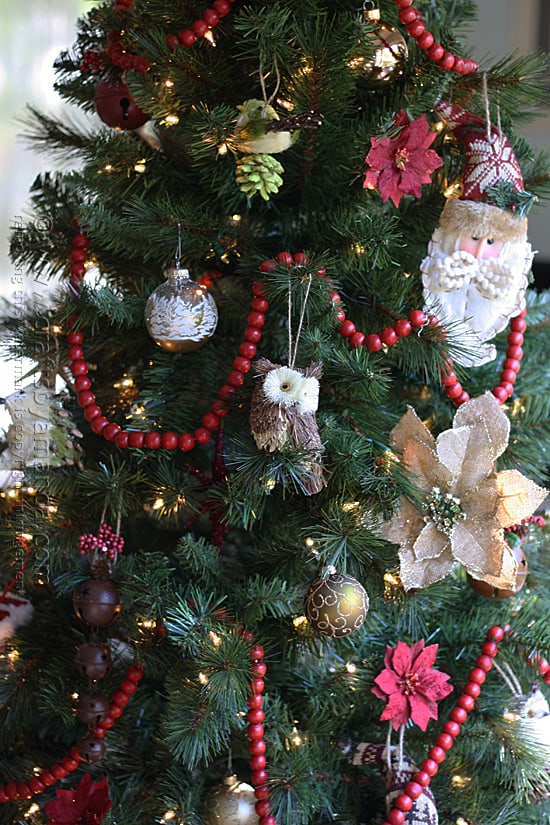 The red beads were along the back wall with the other garlands. Knowing my tree would have a lot of greens, browns and earth tones, I needed a little red pop. These beads are wood and are a darker red, making them really pop against the other colors. I love the way they look!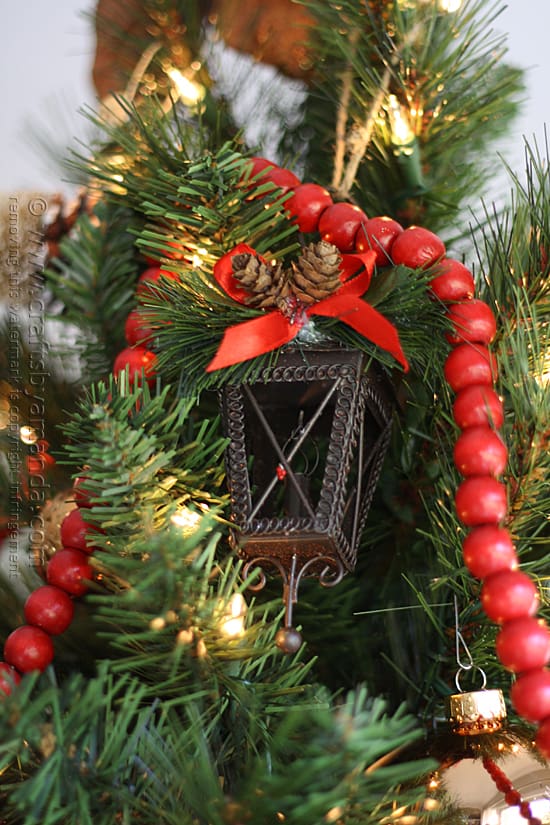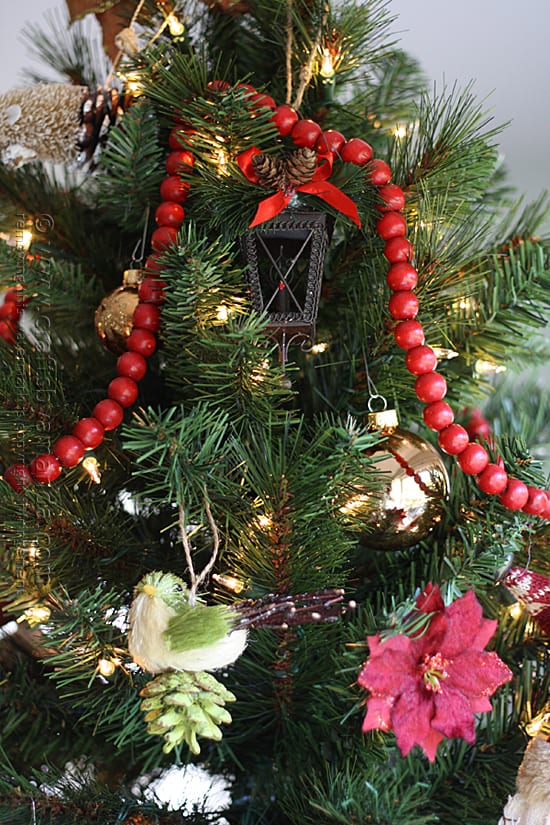 Some of the other rustic ornaments, like this lantern, fit in beautifully with this theme. The browns are subtle but looks so nice with the white lights.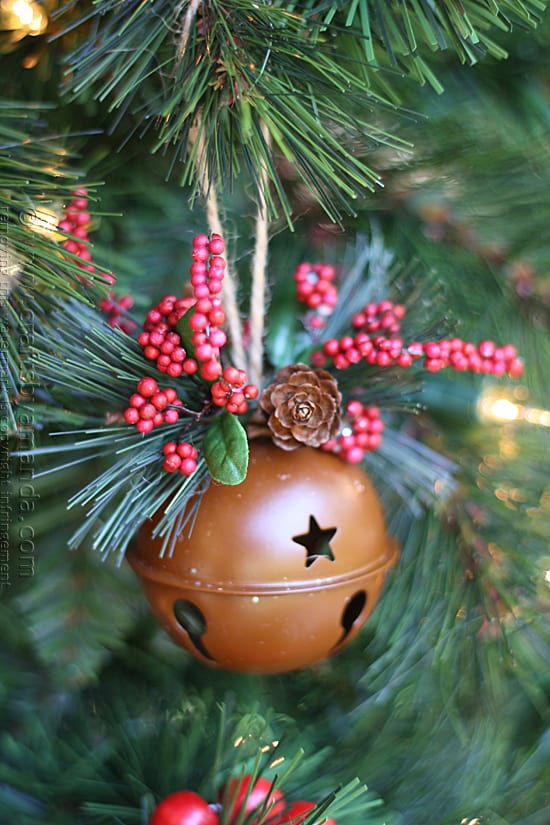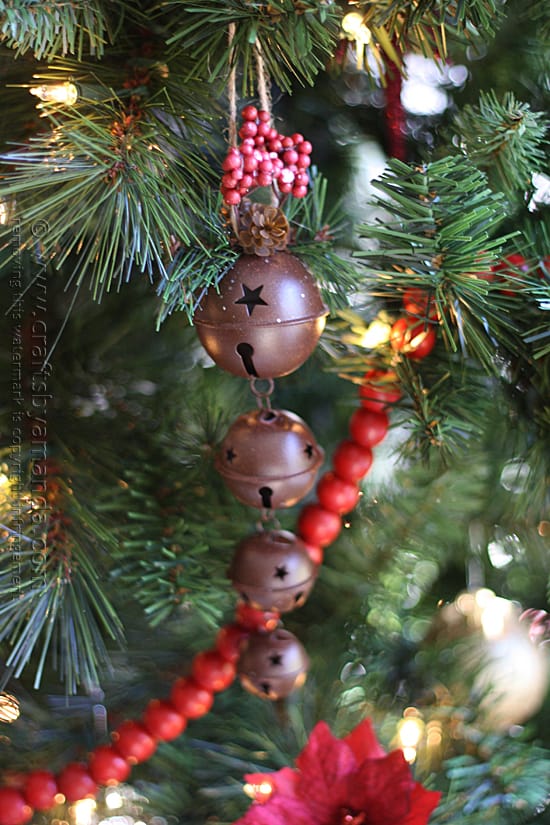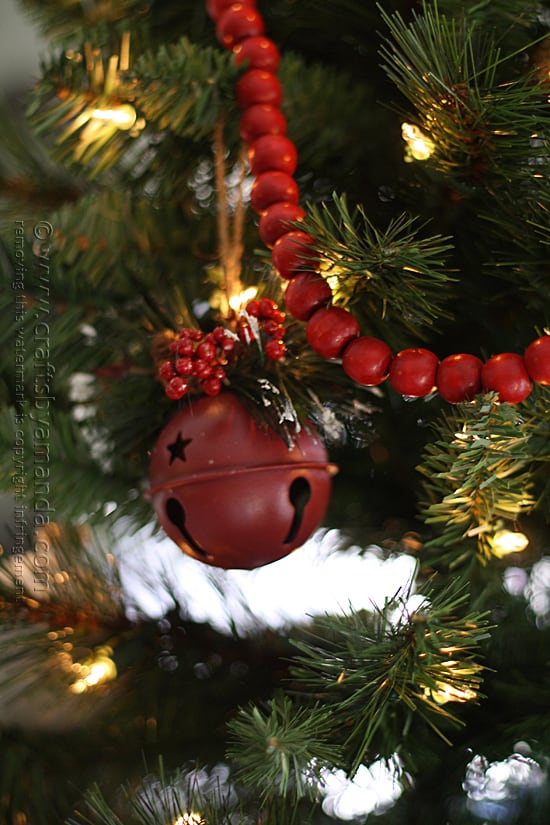 The jingle bell collection was wonderful. I love all the little holly berry details!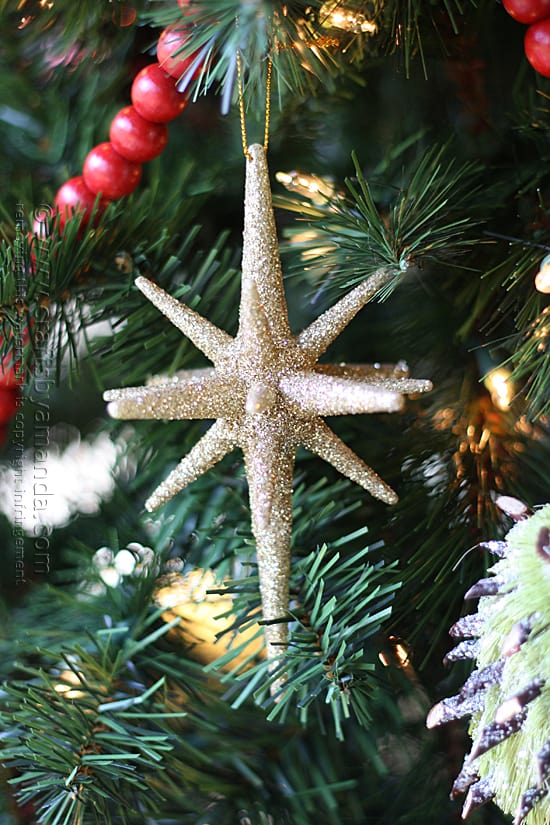 Remember that star I mentioned above? Look at how sparkly! I didn't want a lot of sparkle, but just enough from a few touches throughout the tree.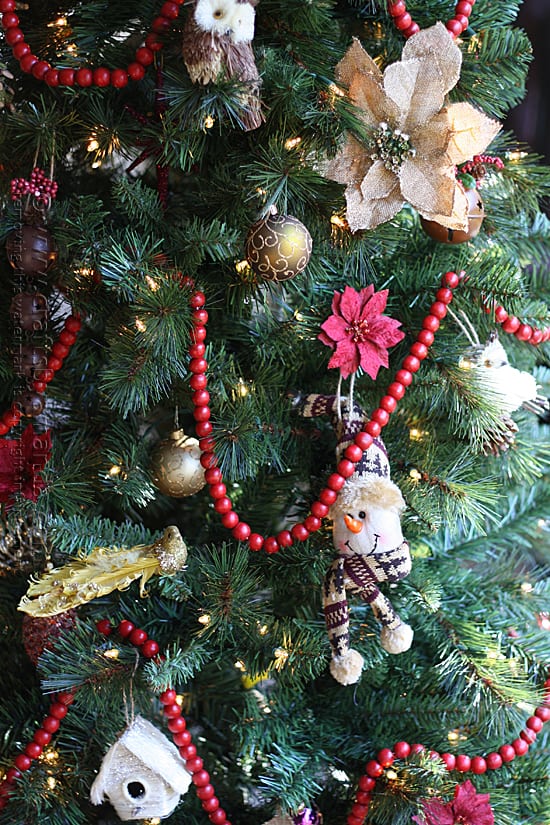 You can see the snowman I mentioned in this pic, as well as the burlap poinsettias. So pretty!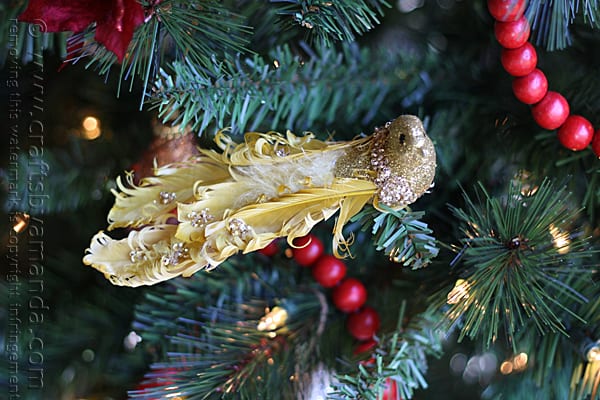 Ah yes, that beautiful bird up above. She's in the picture before this one too, isn't she lovely? The details in her feathers are divine!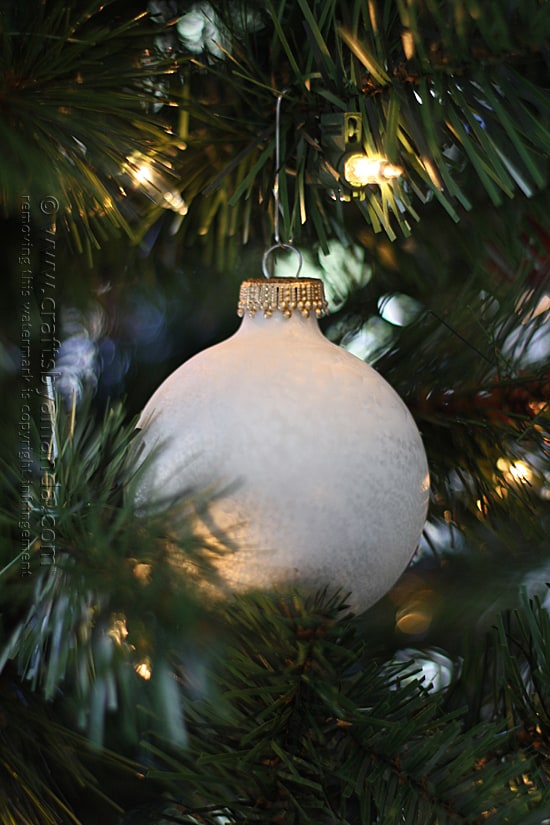 While most of the ornaments on the tree are earth tones, I felt that along with a sprinkling of glitz some white was needed as well. These ball ornaments fit in beautifully.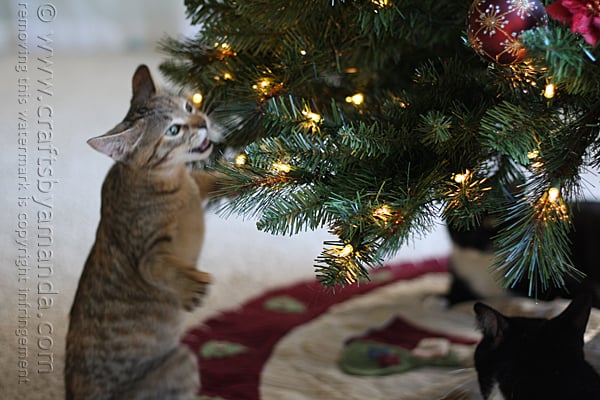 And, if you're like me and have cats, this is not an unfamiliar scene. ;-)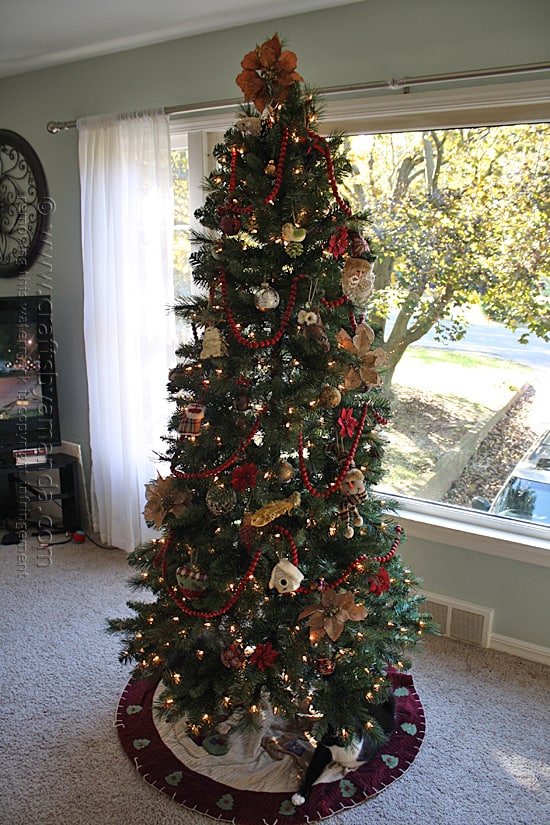 So there you have it. My dream tree! Again, special thanks to Michaels for making this possible AND for providing a tree that will make a needy family's Christmas a little more special this year.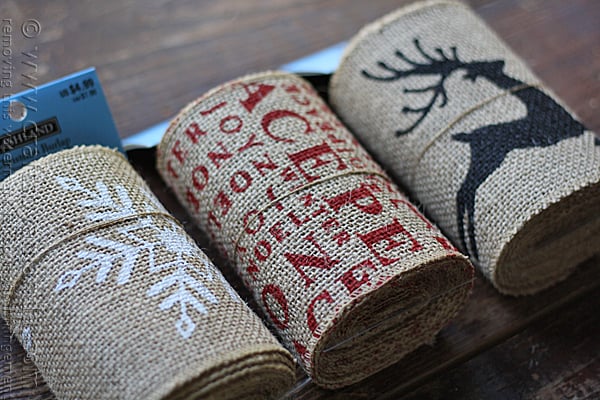 Before I go, I wanted to show you this festive burlap I found, isn't it awesome? What would you do with it? Would love to hear your thoughts in the comments!
Looking for ideas? The Michaels Décor Guide has tons of ideas and projects to make spreading the holiday cheer throughout your house easy. Navigate through the online version, download a copy, or pick up one at your local Michaels! Michaels is offering a holiday helpline this year! Now through Christmas Eve you can call 1-800-MICHAELS Monday through Friday from noon until 5 p.m. CST and be connected directly to Michaels crafting experts. You also can send craft questions via email to [email protected] or by using the hashtag #askmichaels on Facebook and Twitter. Need inspiration about what to put under the tree for your kids this year? Check out the Michaels Holiday Gift Guide – with tons of present ideas, including the must-have gift this season, the original Rainbow Loom!
Disclaimer: Michaels provided me with a tree and gift card to complete this dream tree project. 
Amanda Formaro is the crafty, entrepreneurial mother of four children. She loves to bake, cook, make kid's crafts and create decorative items for her home. She is a crafting expert and guru in the kitchen and has appeared online and in print publications many times over the years. She is also the editor for the Home & Garden channel at Craft Gossip and owner of FunFamilyCrafts.com.
Latest posts by Amanda Formaro (see all)