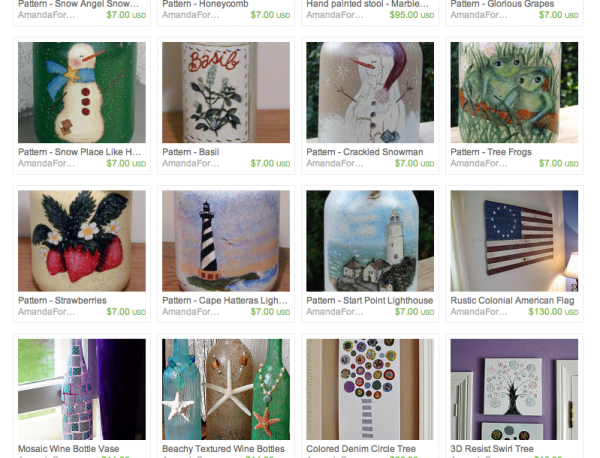 Good morning :) I guess it's about time that I announce that I actually have an Etsy shop! I really haven't done much with it, but I just went in and added several home decor items plus a bunch of painting patterns (if you like folk art or tole painting). I'd love it if you stopped by and had a look around! If you like what you see, favorite or follow me so you'll know when new items are added.
I'm hoping to start selling quite a bit more now (with the fabulous encouragement you have all given me!). Above are just a few examples of what's available.
To celebrate my official announcement (even though I actually opened the shop4 years ago LOL!) I'm offering a 30% OFF coupon code that's good through Tuesday. That code is LABORDAYSALE. So hopefully you'll find something you like!
Thank you for all of your support over the last 5 years! I really appreciate it, more than you know! :)
Amanda Formaro is the crafty, entrepreneurial mother of four children. She loves to bake, cook, make kid's crafts and create decorative items for her home. She is a crafting expert and guru in the kitchen and has appeared online and in print publications many times over the years. She is also the editor for the Home & Garden channel at Craft Gossip and owner of FunFamilyCrafts.com.
Latest posts by Amanda Formaro (see all)