This is a Sponsored post written by me on behalf of Whitney Farms for SocialSpark. All opinions are 100% mine.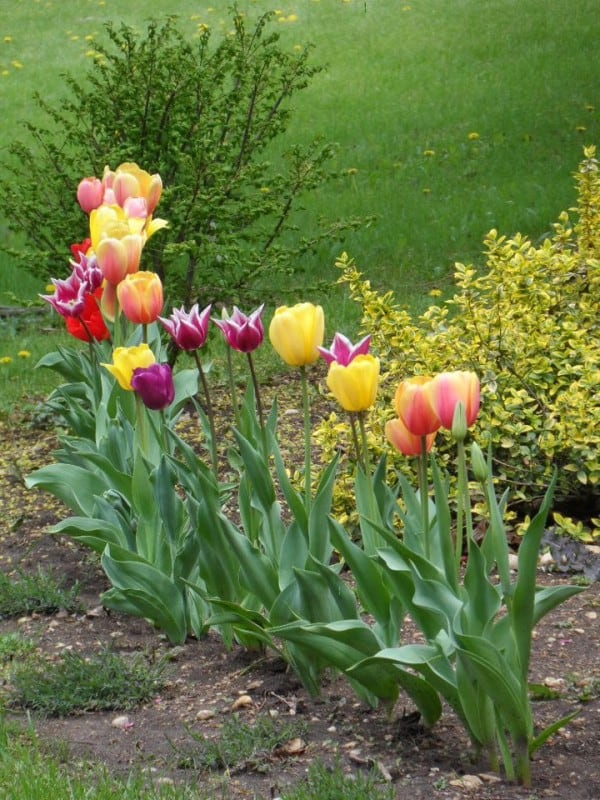 If you have seen any of my Instagram photos, you'll know that the tulips I planted in the fall came up this spring. Up until a few years ago, I never really did much gardening because we moved around a lot. We bought this house in 2007 and while it's been a slow process, we've been able to yank out the overgrown bushes and plant the front with tulips, a butterfly bush, some hydrangeas, a dogwood, and several other pretty shrubs.
We also removed some overgrown and ugly bushes from two big brick encased planters outside the front door. In one I plant annuals, which will be going in shortly. In the other I had several herbs last year. This year my lemon balm has already come back, my winter savory is growing, and the catnip in the corner is showing signs of life too. I'll be adding thyme, oregano, rosemary, and some cilantro too.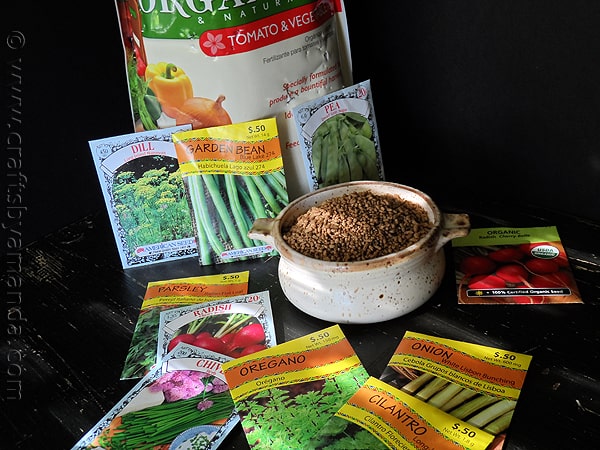 I've decided to use Whitney Farms® 100% natural organic plant food and organic soil this year, especially with my herb garden. There's no additives, nothing artificial, just ingredients from the Earth, designed to give you big, beautiful flowers and veggies.
There no manure odor, low to no dust and it contains beneficial microbes. I'm excited to be able to flavor my dishes with all organic herbs this year and every year to come!
Because of the area that I'm in, herbs are just now becoming available in some garden stores. I'll be stocking up on plants soon and filling these planters just like I did last year!
I'd encourage you to try out Whitney Farms® for yourself! You can get a $3 coupon and get out in the garden today!
Happy planting!
Amanda Formaro is the crafty, entrepreneurial mother of four children. She loves to bake, cook, make kid's crafts and create decorative items for her home. She is a crafting expert and guru in the kitchen and has appeared online and in print publications many times over the years. She is also the editor for the Home & Garden channel at Craft Gossip and owner of FunFamilyCrafts.com.
Latest posts by Amanda Formaro (see all)