Honest to goodness. This is the stuff I use in my own craft room. It's not here because someone paid me to put it here. This is just a page where I will put things I have had success with or find enjoyable to work with. This will be an ongoing work in progress. I will add more products as I try them out.
Note though, there are affiliate links here. What that means is if you click through and happen to purchase anything, a small commission is paid to me, which helps maintain this site and keep all the tutorials free to you. :) However, the fact that there are affiliate links here does NOT sway my opinions, nor does it influence what products I list here.
THIS PAGE IS NEW – so right now there's only a couple products. But I will be adding to it as time permits and as my Impressometer gets rung ;-)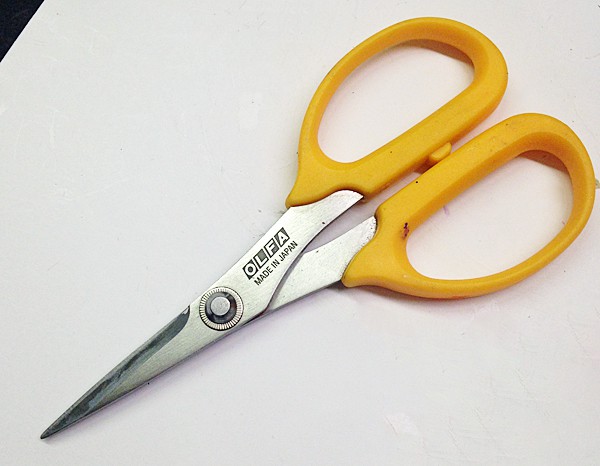 I was in my craft room yesterday and it dawned on me that when I have to cut in small areas, no matter what the material (fabric, felt, paper, etc) I always reach for the same pair of scissors. I have about 5 pairs of small scissors, but the ones I rely on the most are my OLFA 5-inch precision applique scissors. They are available at Amazon for $16.35
and at WalMart for $16.25
as of 05/25/14. I'm not sure if you can buy them in Walmart stores, but my guess would be yes. You can also check Michaels and other craft stores as well. I use my regular sized scissors for most things, but whenever i have to cut in a small space or need to get more precise, these are the scissors that I reach for.
I posted about Aleene's Tacky Glue Pen (Turbo)
on Instagram. I've been working on my book and was using this pen all day for several paper projects. I have to say, I really love it! It's neat and clean, easy to use, and you can get pretty precise with it. My regular Tacky Glue bottle is looking a little lonely right now! Have you tried this glue pen yet?
Stay tuned as I'll be adding more of the things I use in my craft room regularly!