Four kids. I keep looking back at how quickly the time went by. How fast they went from learning how to walk to learning how to drive! Just yesterday I took my youngest, my baby, to get his driver's license. When did this happen?? My second youngest is moving into his dorm room at the end of this week. It's enough to make a mother burst into tears. Happy and proud tears, of course!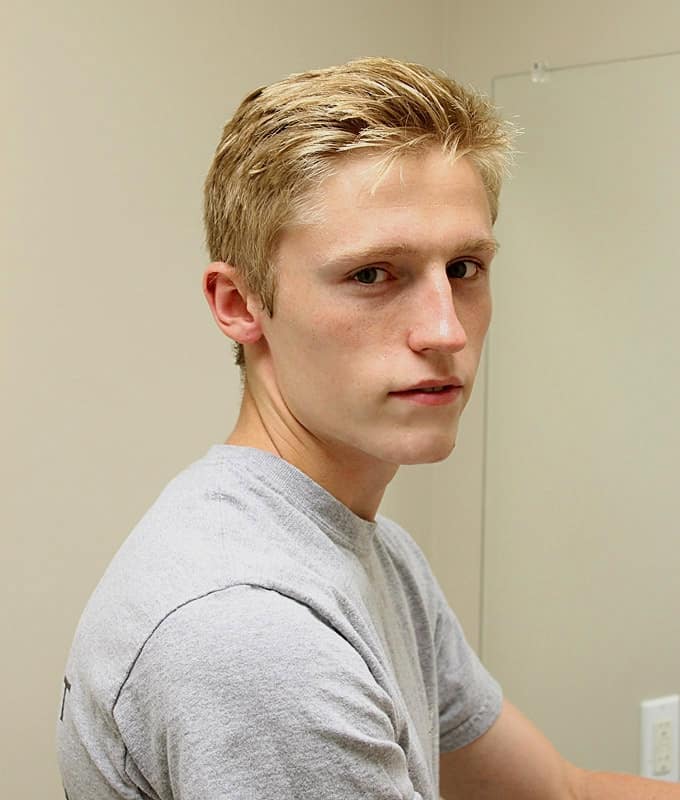 I raised three boys and a girl, who currently range in age from 16 through 23. Remembering when they were so little makes me smile and choke up at the same time. I remember when my oldest son had to shave for the first time. And then when he was sporting a beard! And how my youngest son has to shave almost daily if he wants to keep the beard at bay. It's amazing to see him with a full on man-beard at 16!
T.J., my 18 year old son has decided he wants the experience of dorm-life. I'm so excited for him! I didn't have that opportunity so I'm glad he'll get to add it to his memories. He is packing up boxes as I type this.
While my daughter stayed at home during her days at school, I had the opportunity to visit her friend's dorm room. Let me tell you, they are very small. There isn't much room, and kids will be overzealous in their packing. Not sure if T.J. realizes just how small dorm rooms really are, especially with all the stuff he seems to be taking with him!
He may find that he ends up sending some things home with us. He'll need the essentials of course, such as shampoo, soap, razors and Ramen noodles. ;) So if your son or daughter is heading off to school, keep that in mind and be prepared to take some stuff back.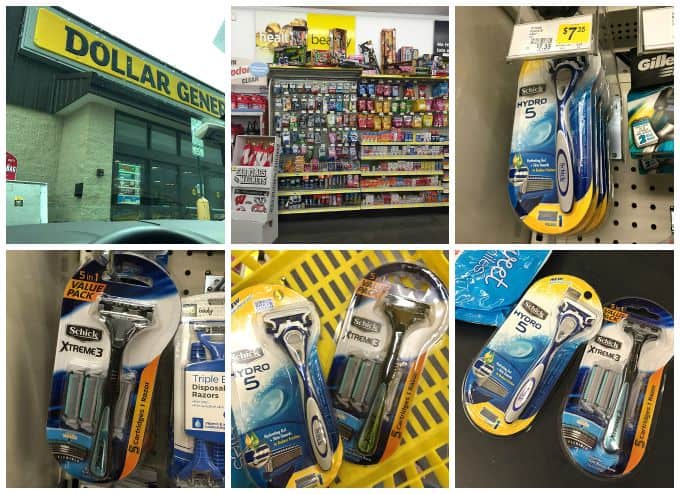 Make sure though that you pack an essentials bag or box. A package of "must haves". Here are some things you will want to make sure they take:
Shampoo/conditioner
Soap/body wash
Razors
Towel/wash cloths
Bedding
Mattress pad
School supplies
Alarm clock
Small trash can
Clothes hangers
Storage bins
Landry basket and detergent
Aspirin
Toothpaste and brush
This is a VERY minimalist list, but everything here should be on the must take list. There are plenty more items that may be on YOUR must-take list, but make sure these items are for sure included.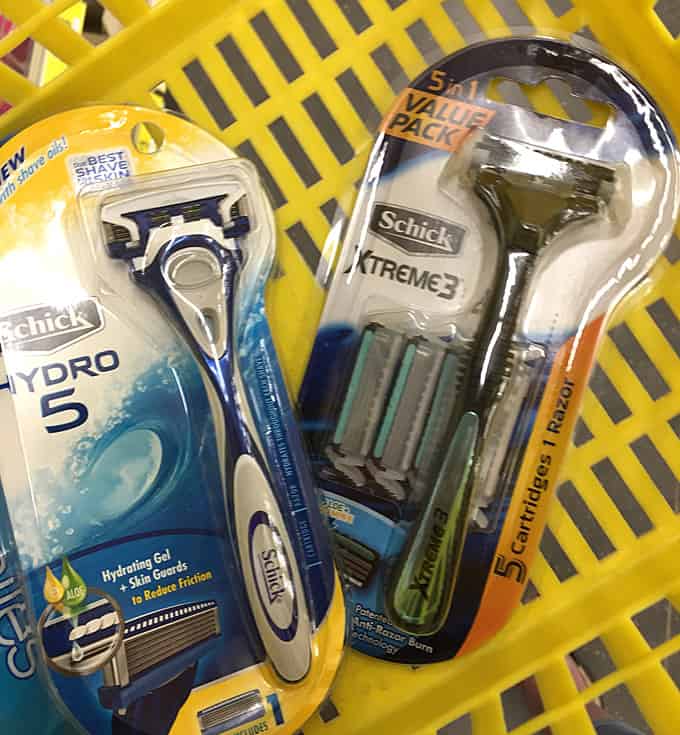 T.J. has always been a neat and tidy boy. He likes his clothes folded, his hair a certain way, and a clean shaven face. When Schick asked us to try their razors as part of our back-to-college essential items we were happy to play along.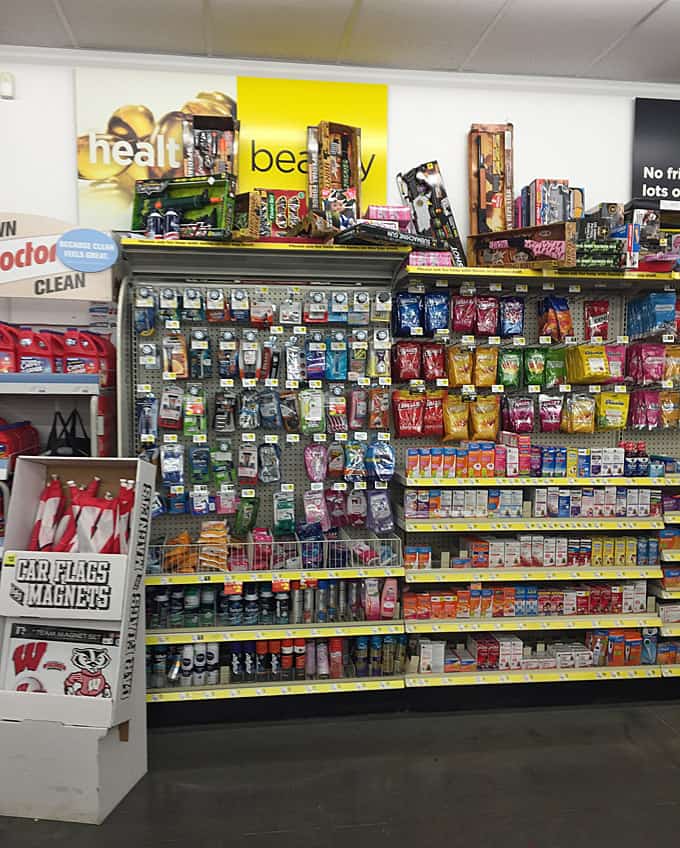 So I hit Dollar General in town and picked up both the Schick Hydro® 5 Razor and the Schick® Xtreme 3® Ultimate Razor for T.J. to test drive.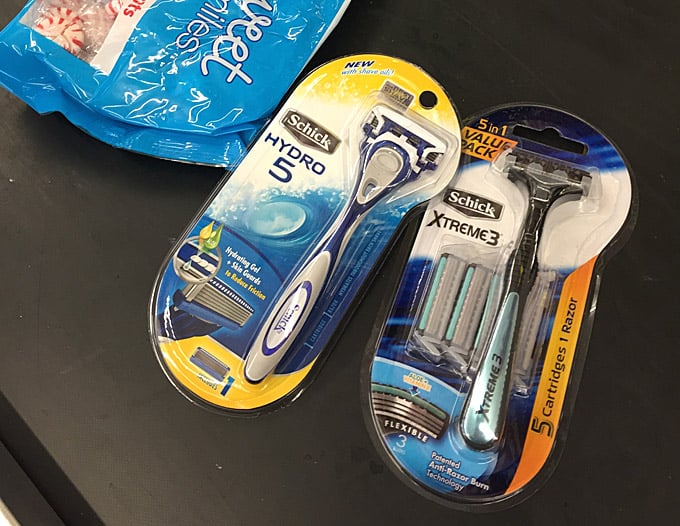 You can find them with the other shaving products.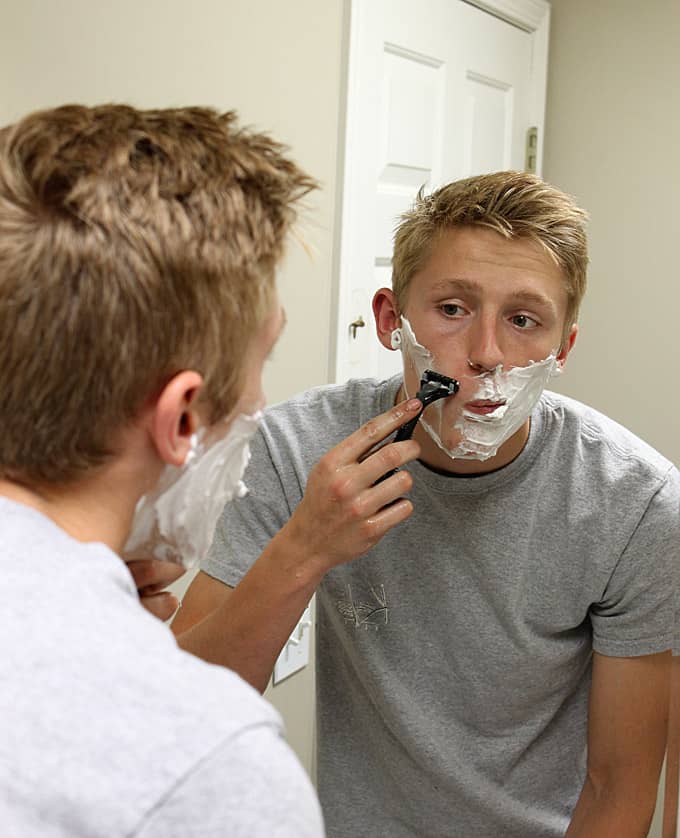 T.J. is big on looking clean cut, so whether it's school, work or a date night with his girlfriend, he's always freshly shaved. He tried each of them, one on each side of his face, and said they both worked great. He preferred the Schick Hydro® 5 but said they both did an excellent job.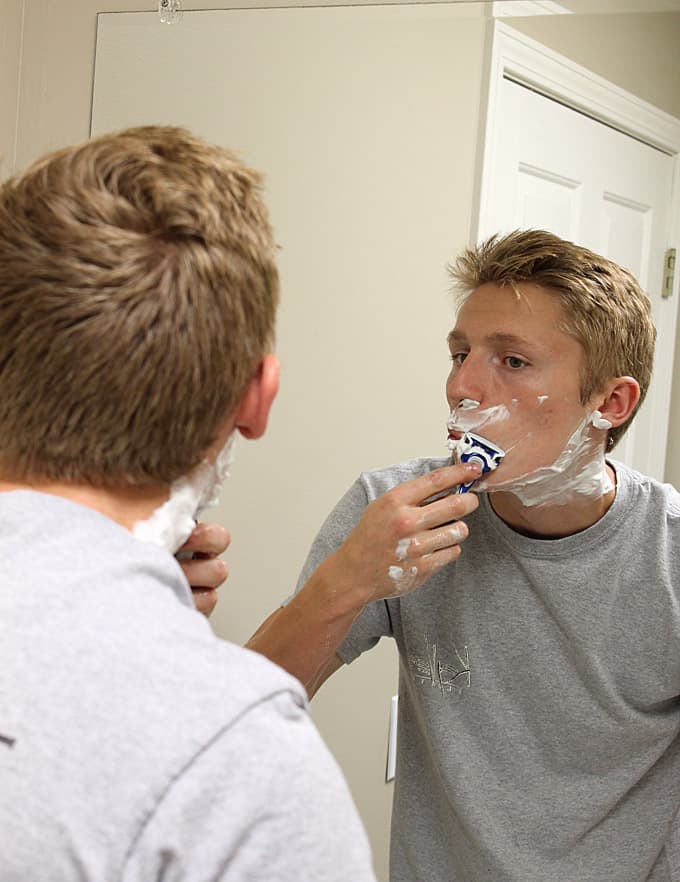 I still can't believe baby #3 is headed off to college. I feel good that he's headed there with plenty of essential items, things he will need on a daily basis. It makes a mama proud!
This is a sponsored conversation written by me on behalf of Schick®. The opinions and text are all mine.
Amanda Formaro is the crafty, entrepreneurial mother of four children. She loves to bake, cook, make kid's crafts and create decorative items for her home. She is a crafting expert and guru in the kitchen and has appeared online and in print publications many times over the years. She is also the editor for the Home & Garden channel at Craft Gossip and owner of FunFamilyCrafts.com.
Latest posts by Amanda Formaro (see all)