One of the top questions I receive at this time of year is "what ideas do you have for gifts kids can make for Christmas"? People are looking for something a little different than what they've done in years past. This year, there are several activity kits available so that parents and kids can work together to create wonderful gifts for friends and family.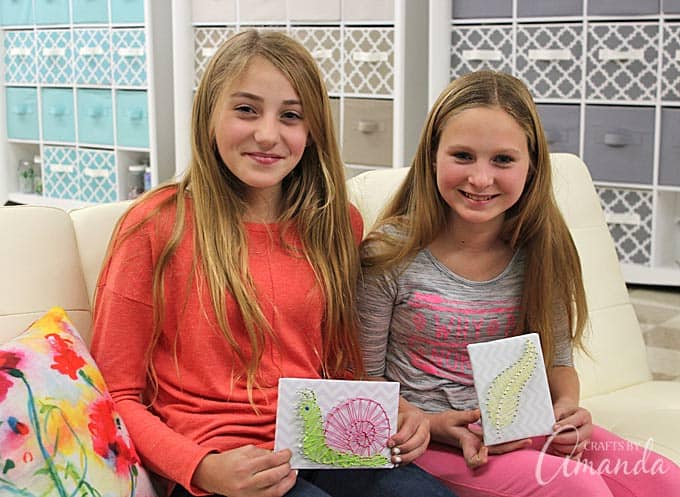 This post is brought to you by KLUTZ Books to share the message of "Handmade for the Holidays". Make something for everyone on your list!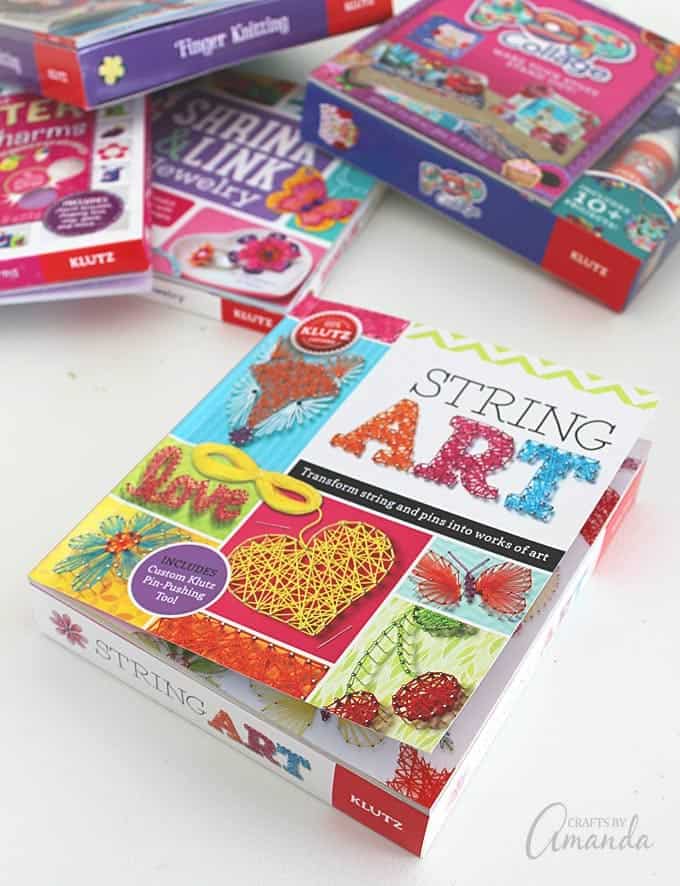 I asked the neighbor girls to go through these five different activity kits from KLUTZ Books and choose a project. They loved them all, eating up all the pages from Shrink & Link Jewelry, Pop Collage, String Art, Finger Knitting and the kit called Make Glitter Clay Charms. After browsing them all, they both ended up picking projects from the String Art kit.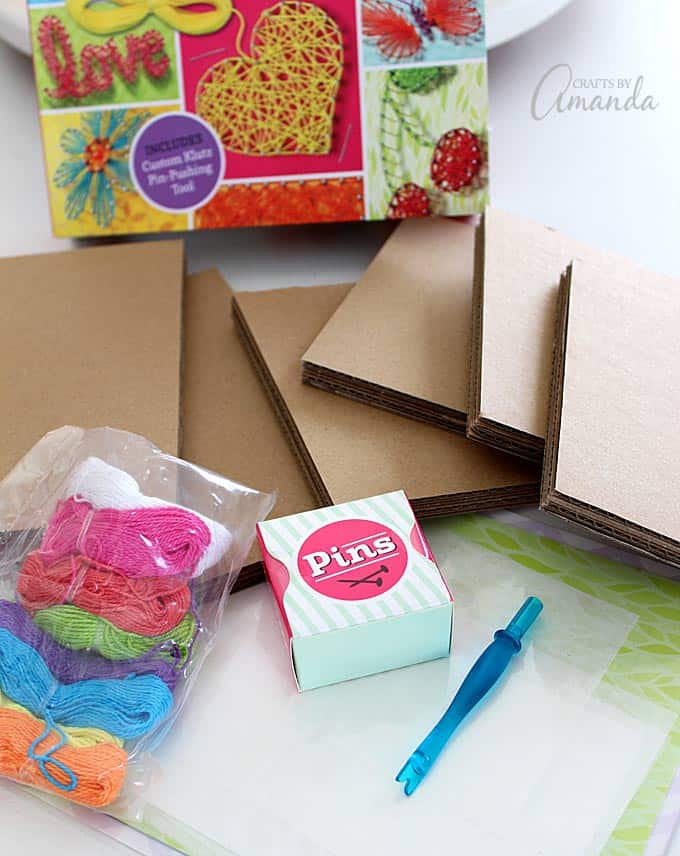 The kits come with everything you need to create projects from the book. All of these items are tucked inside a compartment in the back of the book!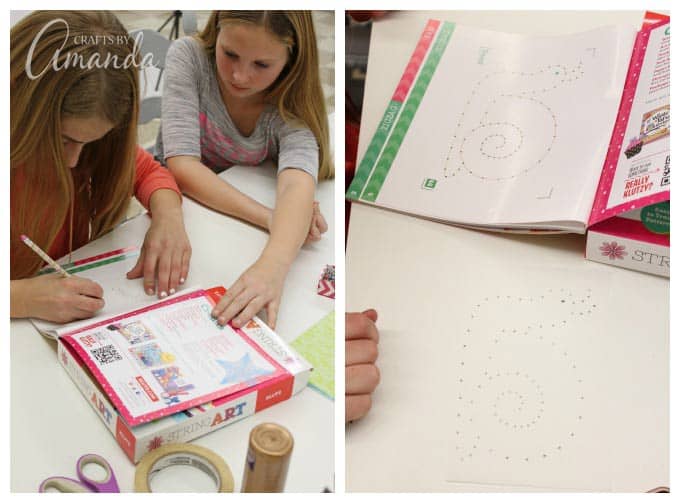 The first step was to take the tracing paper (included) and trace the dots from the pattern inside the book. If you were doing these with a group, you could photocopy the page and pass it out instead.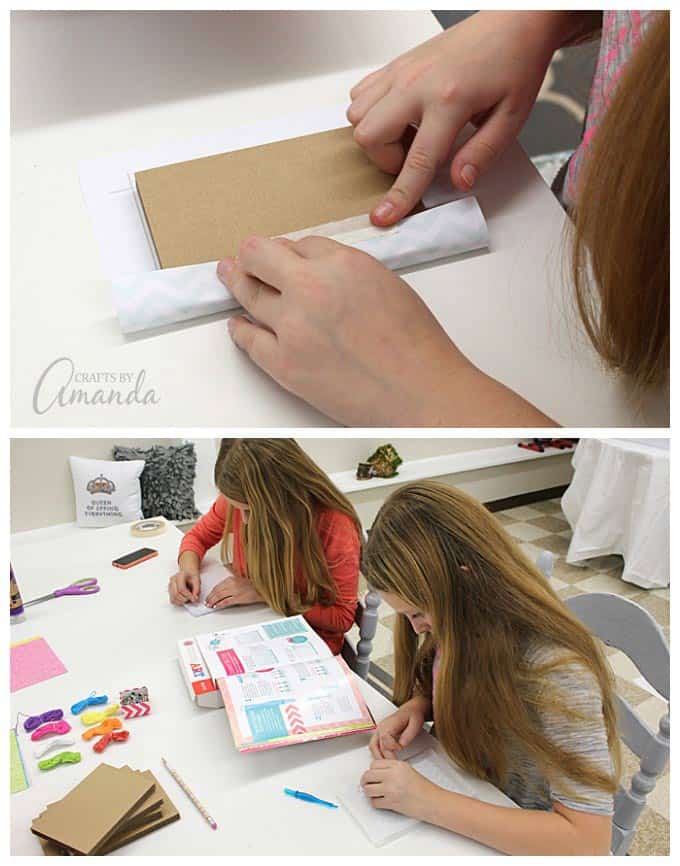 Following the instructions in the book, the girls covered their cardboard canvases with patterned paper of their choice.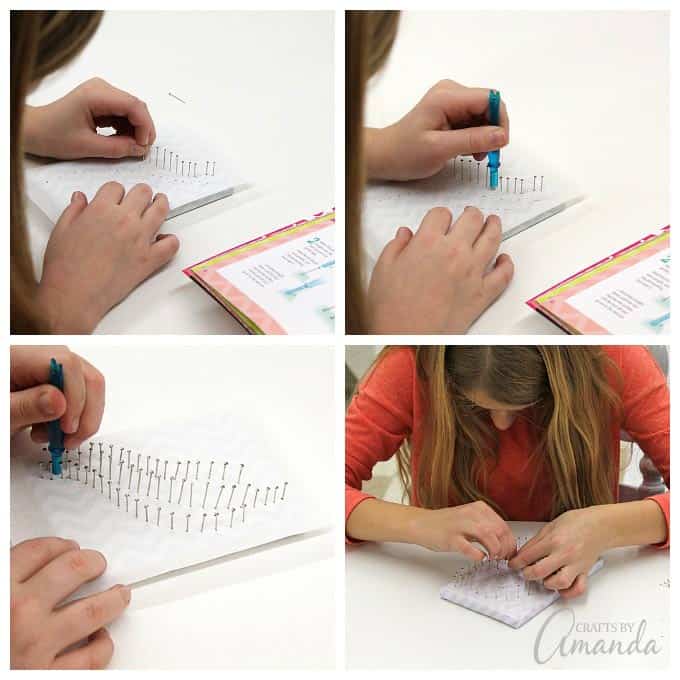 Next they placed the pins into the tracing paper and used the handy pin pushing tool that was included in the kit to press them in.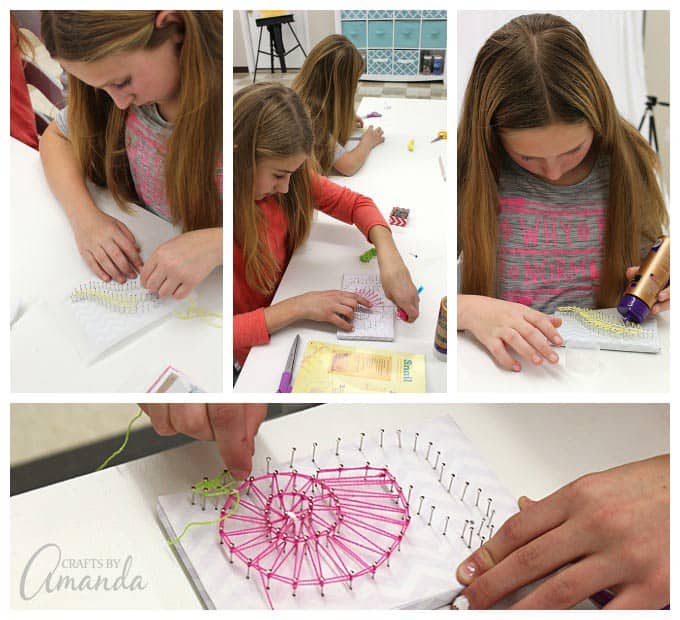 IMPORTANT NOTE: I made a mistake here, but not because of the book's instructions. I have a bad habit of skimming instructions and winging it. I neglected to have the girls remove the tracing paper BEFORE they started stringing. We were able to manipulate it out at the end, but I definitely made things a little harder on myself by not reading instructions carefully!
The book includes instructions on how to wrap the string for each pattern. The girls worked away at their designs, then I had them add some glue to the bottom of the pins and let them dry.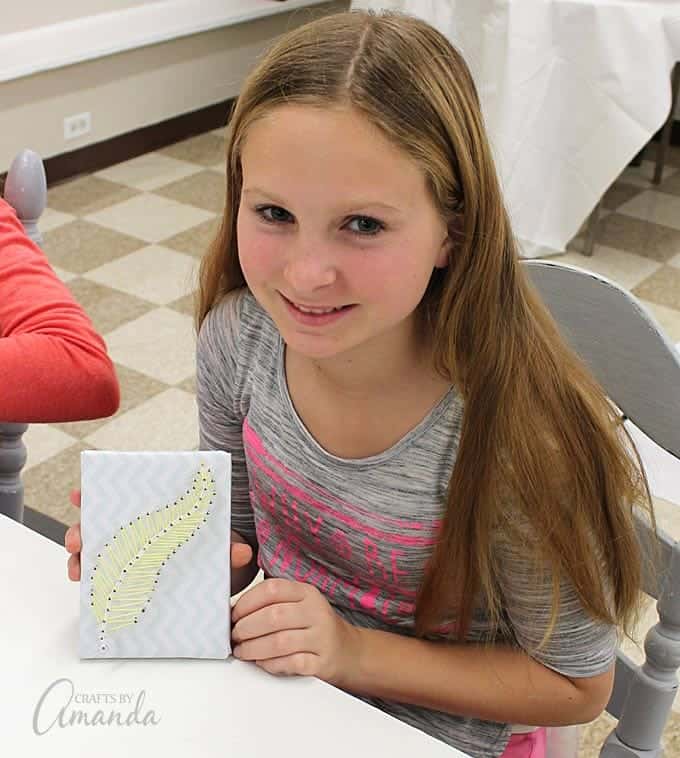 As you can see, their designs came out great and they did it all by themselves with very little help from me.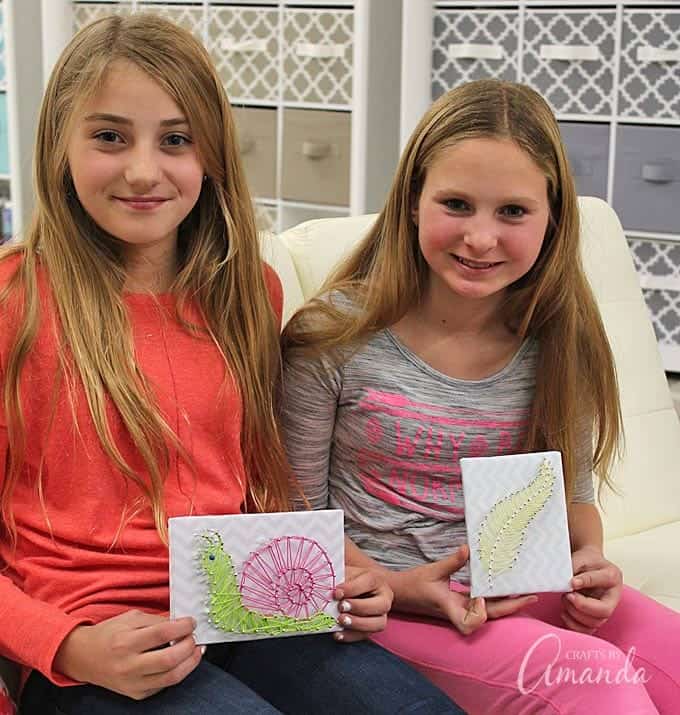 What a great way for kids to create things to give as gifts! They both loved their creations.
Amanda Formaro is the crafty, entrepreneurial mother of four children. She loves to bake, cook, make kid's crafts and create decorative items for her home. She is a crafting expert and guru in the kitchen and has appeared online and in print publications many times over the years. She is also the editor for the Home & Garden channel at Craft Gossip and owner of FunFamilyCrafts.com.
Latest posts by Amanda Formaro (see all)