This post brought to you by Cottonelle. All opinions are 100% mine.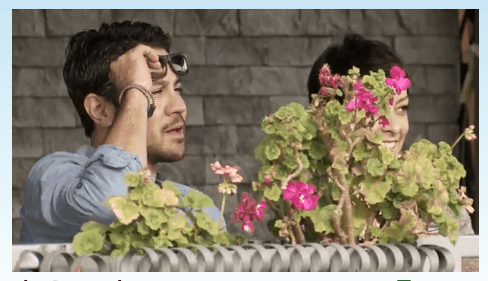 When you clean the counters in your kitchen, do you rely on a dry paper towel, or do you clean with a wet cloth? What about when you're outside gardening and you get dirt all over your hands, do you just brush it off with a dry towel? Of course not, you wash your hands with water, right? And when your children were babies and their diaper needed to be changed, did you clean their bottoms with dry toilet paper? No! Baby wipes, of course right? Why is that do you think? Because wet just cleans better than dry.
Imagine you went to a car wash to have your car cleaned off. Now imagine that the attendant wipes your car down with a dry towel and tells you they're all done. You'd be upset wouldn't you? Wouldn't that scratch the paint if they don't wash the dirt off first? You paid for a car wash!
I want you to watch this. Click the video below to start watching…
I'm sure you get the picture now! It's true isn't it? Not convinced? Imagine you went to the salon and the shampoo girl didn't use water when she washed your hair! Watch this…
How about now?
I received Cottonelle Fresh Care flushable wipes and Cottonelle Clean Care toilet paper to try out. Thing is, I was already using them! I've used the flushable wipes for several months and have felt a lot cleaner and fresher because of it. It's not a fun or comfortable thing to talk about, but it's really quite true. I imagine changing my kids' diapers when they were little and would never have done it with a dry wipe, why do we think it's okay once we grow up?
Test your Cleaning Logic at Cottonelle.com 
Now through June 30th, you can visit Cottonelle.com to watch the Cottonelle Wash Test videos and submit your entry for a chance to win one of four grand prizes of $10,000 bathroom makeover!
I encourage you to enter the contest and would love it if you left a comment here telling me why you want to win! And just for fun, here's one more video for you.
I think these videos are so fun, I can't help sharing them all! This one is in a bistro…
Does this dry vs. wet logic make sense to you? Now that you've watched the video, I'd love to hear your reactions, so please, comment away!
Amanda Formaro is the crafty, entrepreneurial mother of four children. She loves to bake, cook, make kid's crafts and create decorative items for her home. She is a crafting expert and guru in the kitchen and has appeared online and in print publications many times over the years. She is also the editor for the Home & Garden channel at Craft Gossip and owner of FunFamilyCrafts.com.
Latest posts by Amanda Formaro (see all)