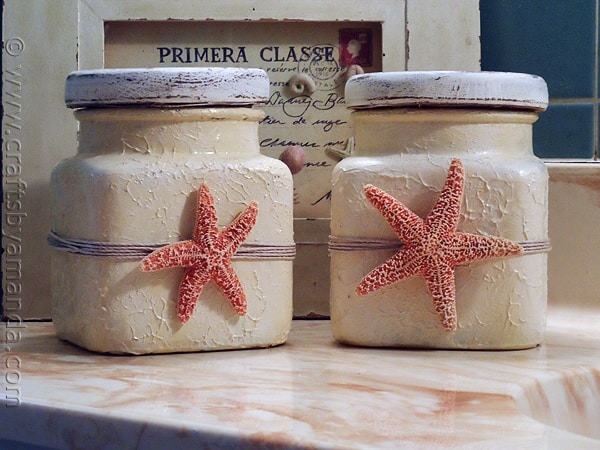 Do you remember those square glass canisters with the round wooden lid? They were pretty popular in the 80's and 90's, but pretty much died off after that. I came across a pair of those at the thrift store several months ago and tucked them away for a future makeover project. These beachy canisters with a textured surface were the result!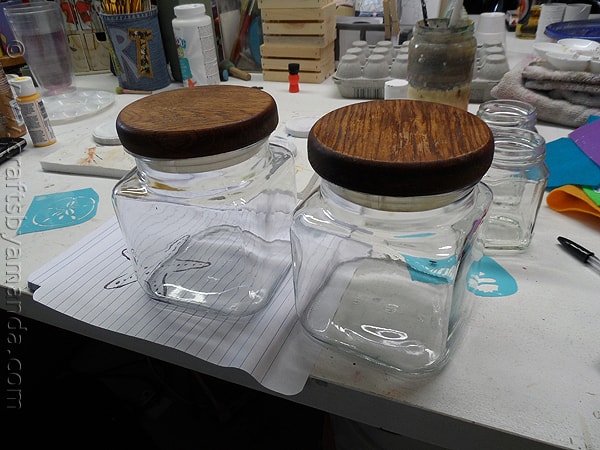 Here's the before shot – you remember these don't you?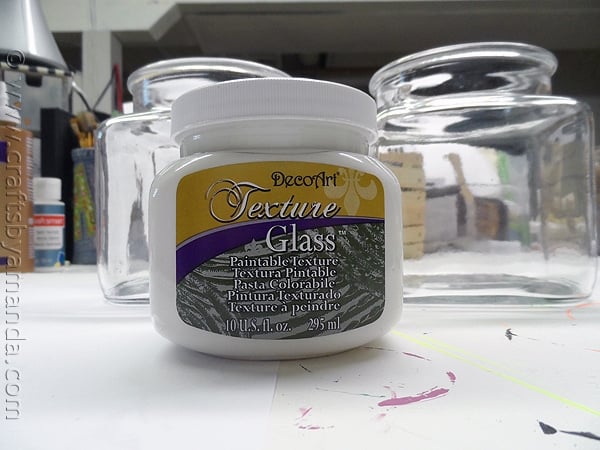 I discovered this super cool product from Decoart called Texture Glass (available at Michaels). It's a paintable texture that you can use on canvas, glass, foam core board, metal, wood and a few other surfaces as well. I had never heard of it, but after watching this demonstration video I couldn't wait to try it!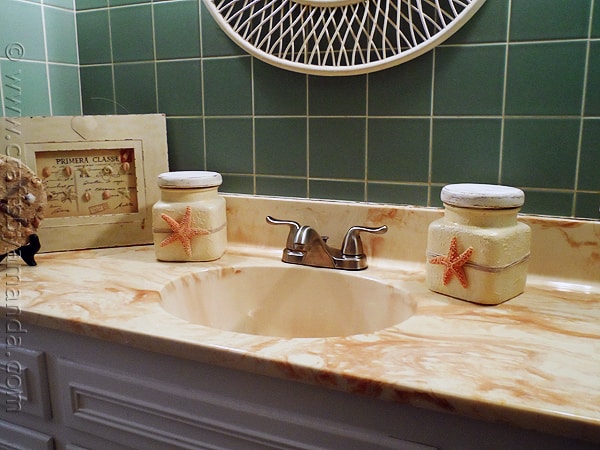 This stuff is so cool! I wanted to create a surface that looked similar to sand and with the help of a big scruffy brush I was able to do just that.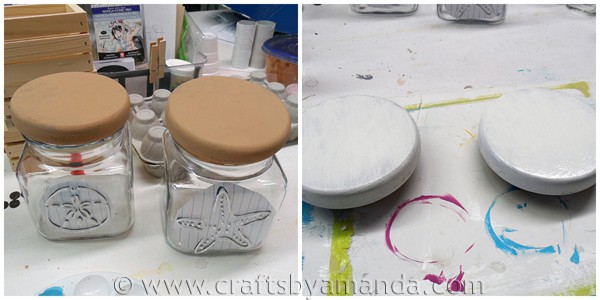 But before I jump ahead, let's go in order. First, I painted the lids with a honey brown color. When they were dry, I went over them with a creamy color called Vanilla. When completely dry, I sanded off some of the lighter top coat to reveal the darker color underneath, giving them a weathered look. And, in case you are wondering about the drawings on the front of the canisters, you can read more about that at the end of this post.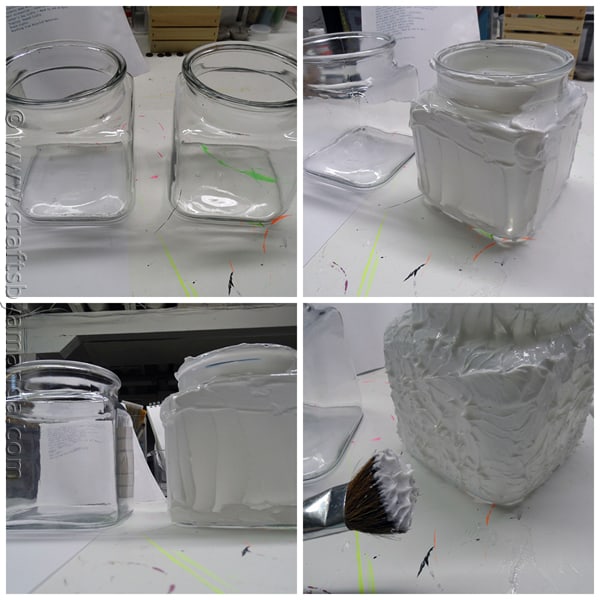 I gave the canisters a good washing and drying. At first I used a pallet knife to layer on the Textured Glass fairly thick. But, after dabbing it with the scruffy brush, I realized for the design I was doing I had way too much on.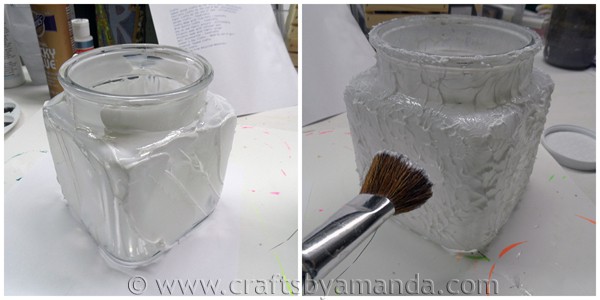 So I used the pallet knife again to remove some of the Textured Glass then I re-stippled the surface using the scruffy brush. Now you have to let it dry for a while. And once it's drive, an awesome transformation takes place…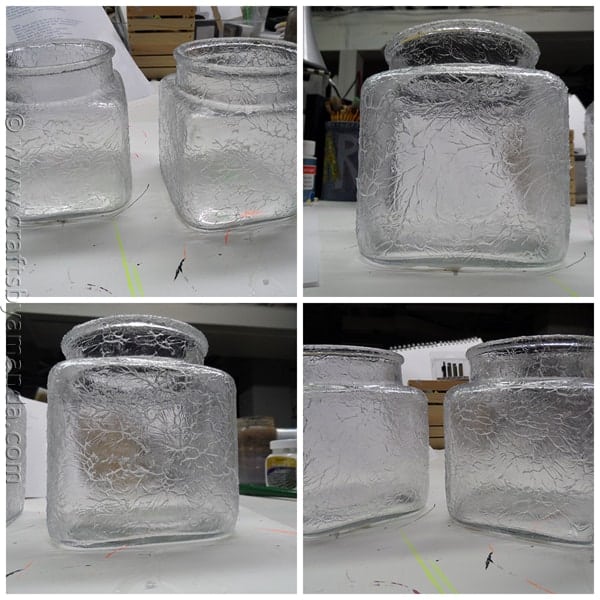 That white product turns clear! So ultimately if you just wanted a textured clear surface, you could stop now. Cool lookin' huh?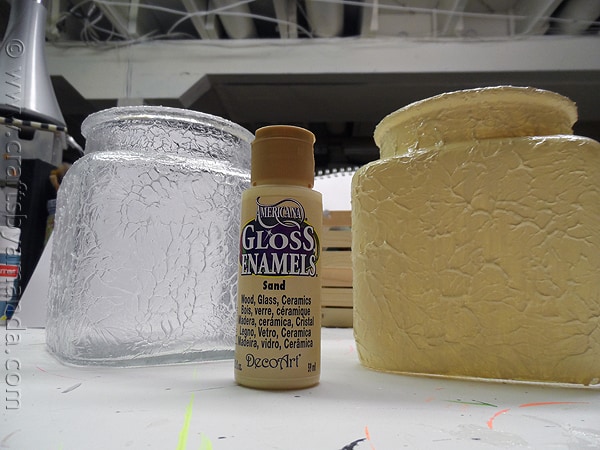 I painted the surface with Americana Gloss Enamels (available at Michaels), the color: Sand.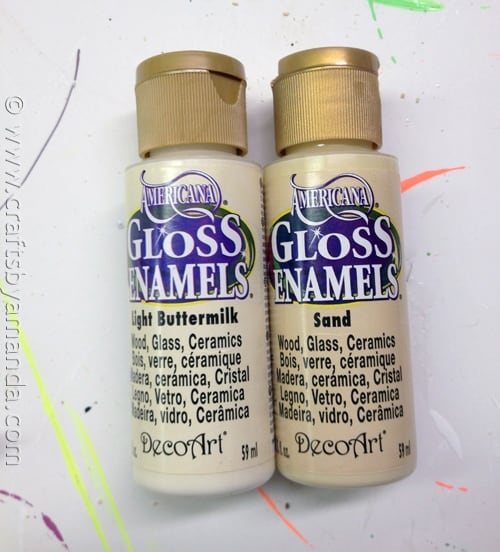 When that was dry, I dry brushed over the Sand with Light Buttermilk and wiped back the excess, just to add a little dimension to the color.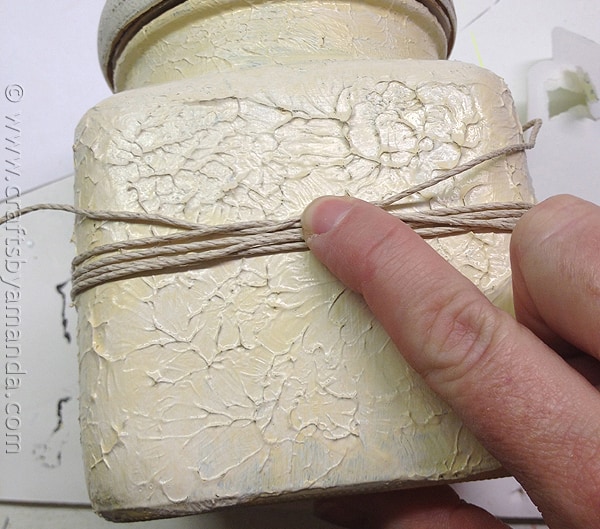 For embellishments, I wrapped some twine around the canisters a few times, tied a knot and tacked it in place with hot glue.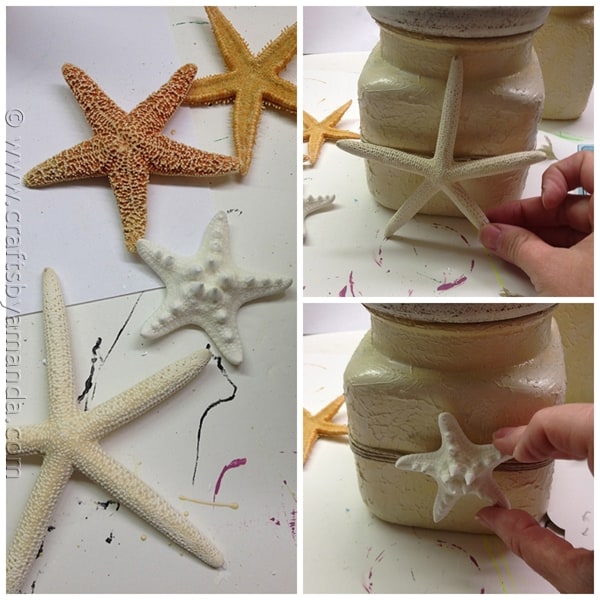 The last step was to choose my starfish and glue them in place!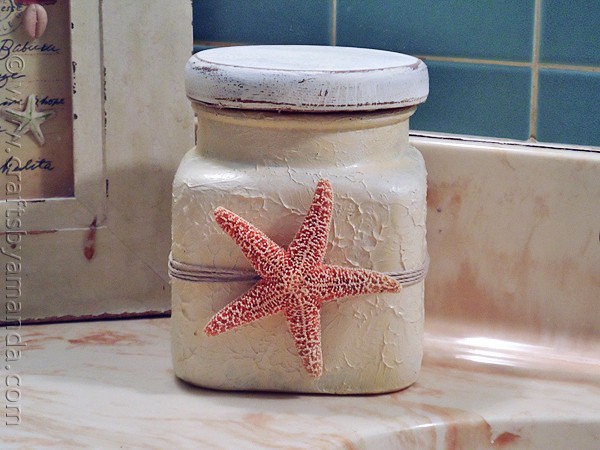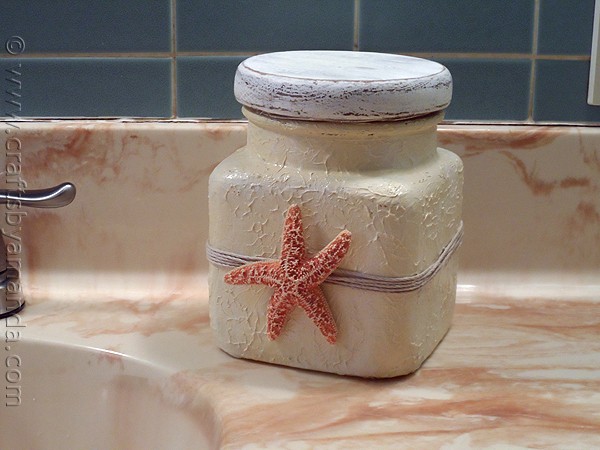 I'm really pleased with how they turned out and my daughter has already asked if she can have them for her apartment. Ha ha!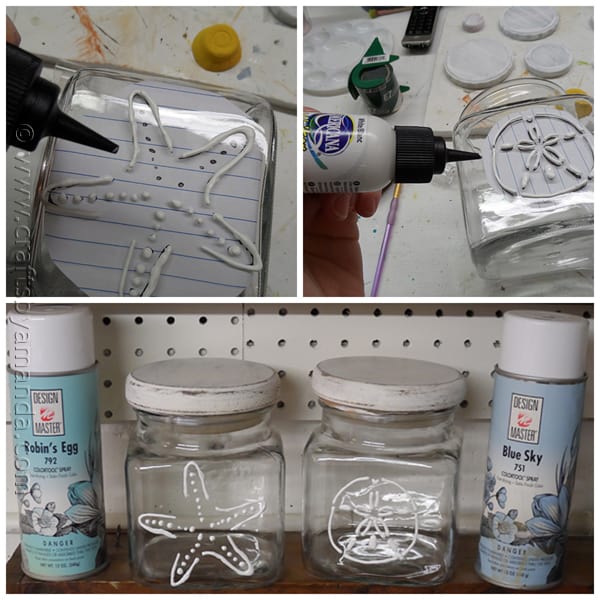 Oh yeah, I said up above that I would tell you about the drawings on the jars. So, my original idea was to use Americana Writers, which are writable 3D paints, to decorate the glass. Then the idea was the spray paint over them. As you can see from the pictures above, I originally used some beach stencils I had and drew them on paper. Then I taped the paper inside the canister and used the 3D paint to draw the images onto the glass. So far so good! The problem came in when I spray painted the glass. Unfortunately, when I sprayed the canisters, the surface developed the dreaded orange peel effect. So, I ended up washing off the spray paint before it had a chance to dry completely and I tabled the project for another day.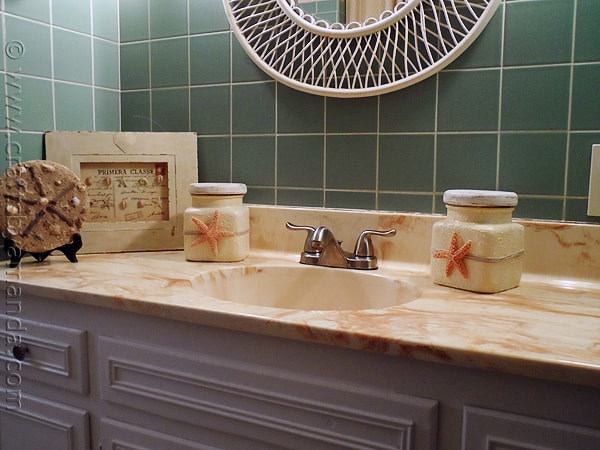 I am a DecoArt Core Blogger. I was compensated for this post, but have always loved DecoArt products! Therefore, all opinions expressed here are 100% my own.
Amanda Formaro is the crafty, entrepreneurial mother of four children. She loves to bake, cook, make kid's crafts and create decorative items for her home. She is a crafting expert and guru in the kitchen and has appeared online and in print publications many times over the years. She is also the editor for the Home & Garden channel at Craft Gossip and owner of FunFamilyCrafts.com.
Latest posts by Amanda Formaro (see all)