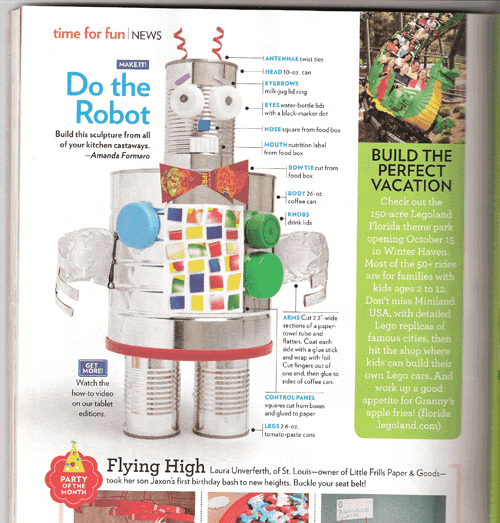 Occasionally I work with Parents Magazine and provide them with fun craft projects for kids that they include in their print magazine. My Cardboard Tube Monsters were in the April issue and now in the October issue, you can find my Tin Can Robot. I love working with the editors at Parents Magazine, they are all a pleasure!
If you have a tablet (I don't, boo!) you can watch a fun video that the editors made using this robot!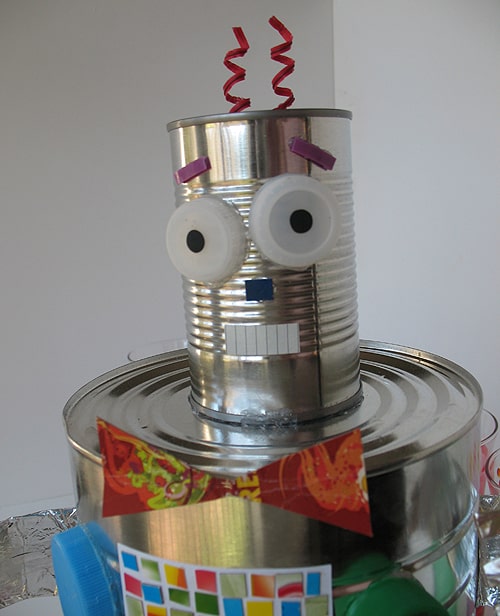 If you would like to receive 2 FREE years of  Parents Magazine, simply click here and fill out the info. I don't earn anything from that, I just think it's a great deal and wanted to share :) Thanks go out to Parents Magazine for working with me and producing such a wonderful publication for moms and dads everywhere!
Amanda Formaro is the crafty, entrepreneurial mother of four children. She loves to bake, cook, make kid's crafts and create decorative items for her home. She is a crafting expert and guru in the kitchen and has appeared online and in print publications many times over the years. She is also the editor for the Home & Garden channel at Craft Gossip and owner of FunFamilyCrafts.com.
Latest posts by Amanda Formaro (see all)