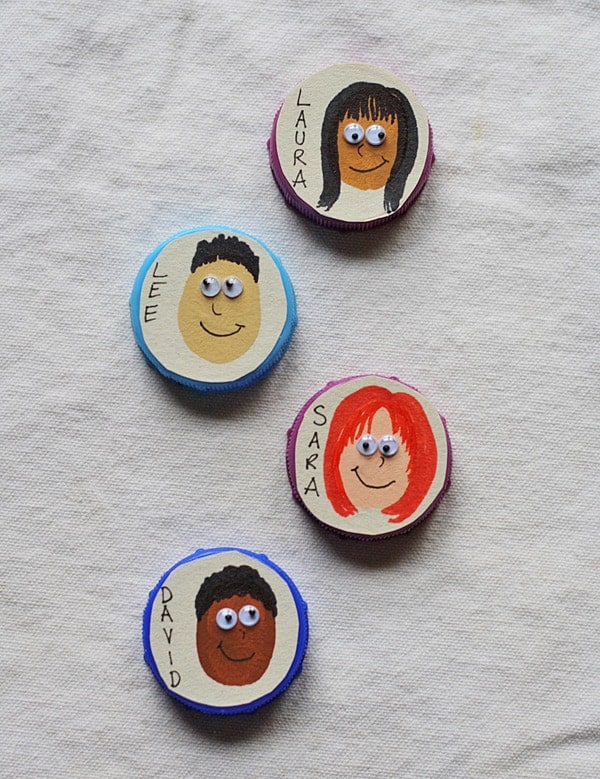 Martin Luther King Jr Day is on January 20th. It's a great time to teach kids about all sorts of things, like diversity, freedom, being kind to others, and that it doesn't matter what color your skin is, it only matters about the person inside. The old adage of "don't judge a book by its cover" applies here as it should every day of the year. Here's a fun project for kids to show how their friends are different but the same. See my instructions on Kix Cereal.
Make these cute Plastic Lid Thumbprint Kids.
You might also like these Freedom Friends I made for Kaboose (now Spoonful) several years ago!
Amanda Formaro is the crafty, entrepreneurial mother of four children. She loves to bake, cook, make kid's crafts and create decorative items for her home. She is a crafting expert and guru in the kitchen and has appeared online and in print publications many times over the years. She is also the editor for the Home & Garden channel at Craft Gossip and owner of FunFamilyCrafts.com.
Latest posts by Amanda Formaro (see all)