When I moved into my studio, one of the first projects I completed was a no sew Roman shade for the window on the door. When you look through the door my desk is the first thing you see, and on that desk is my computer. So I wanted to make sure that while I wasn't here, there was some sort of window covering keeping curious eyes out.
If you have sidelights, check out all my sidelight window treatment ideas.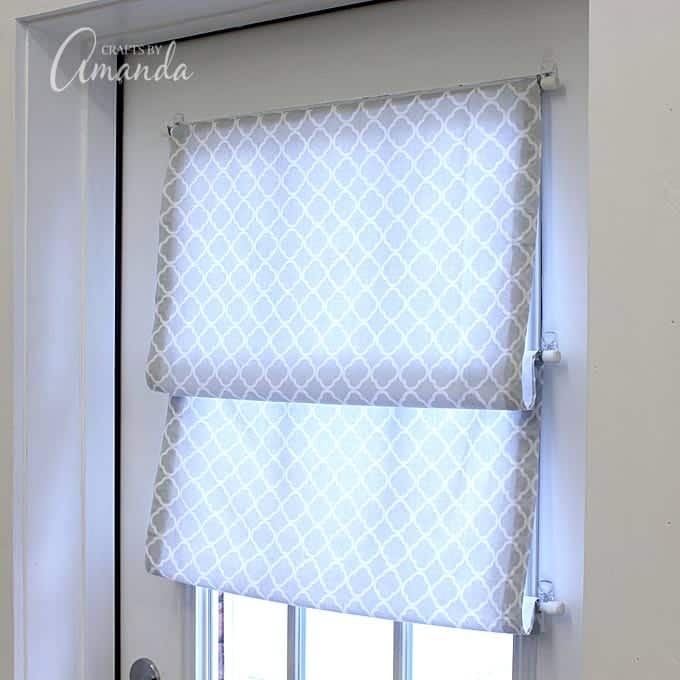 No Sew Roman Shade
Even though I have a sewing machine and can do basic things with it, I am much more motivated to create no-sew projects. I'm still a little intimidated by sewing because I just don't have extra time to sit down and practice. So when I found Diane's awesome tutorial for her no-sew window shades I knew it was exactly what I needed. She even shows you four different ways to use the same no-sew shade, I love it!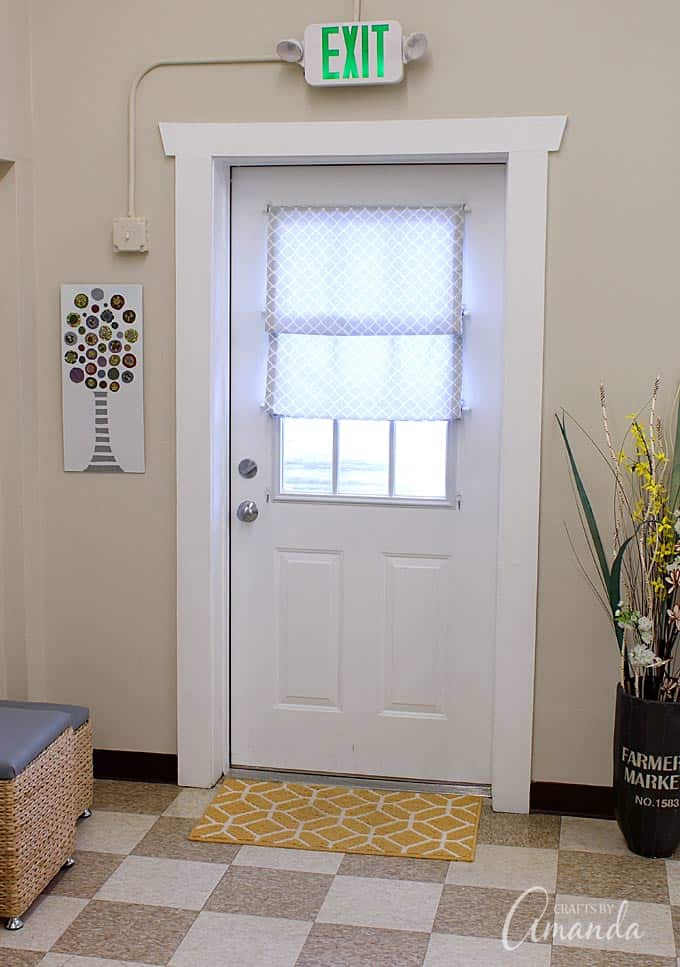 Diane's no sew Roman shade has three tiers while mine only has two. If I ever decide I want three, I can simply add one more tension rod to the mix. Confession: I intended to have three, but I didn't read carefully and ended up putting the third tension rod down at the bottom. Yeah. That doesn't work. I know that now. *blush*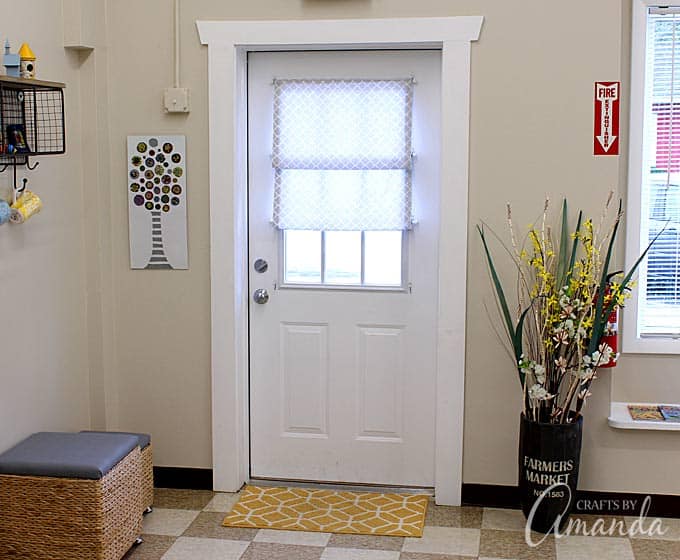 I'm going to show you a few steps along with the specific fabric tape I used, but I'm going to refer you to Diane's tutorial as hers is just great. Use the link above, or at the end I'll provide another.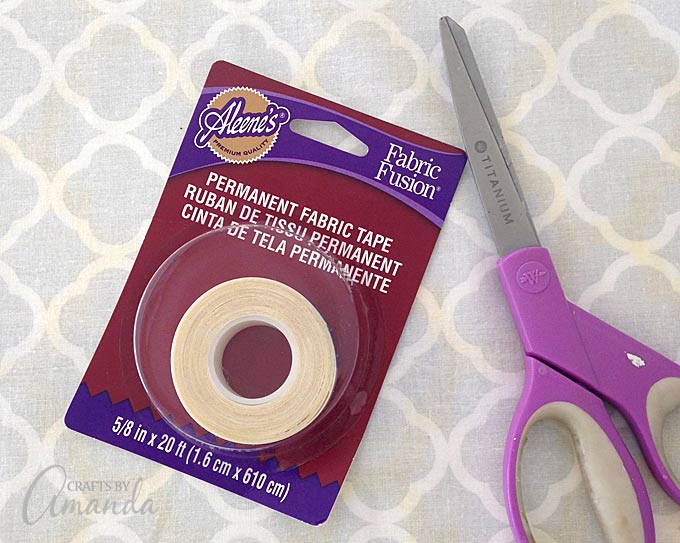 There are affiliate links within this post. That means if you click on a link AND happen to buy something, I may earn a small commission on that sale. Thank you!

First, and obviously, iron your fabric, then iron edges to create seams.

Place fabric tape under the flap of the seam, press down and peel off backing. Place flap over tape and follow instructions on the package.

I used a plain white cotton fabric as a liner because the quatrefoil fabric I chose was pretty translucent. I used fabric tape to attach them together.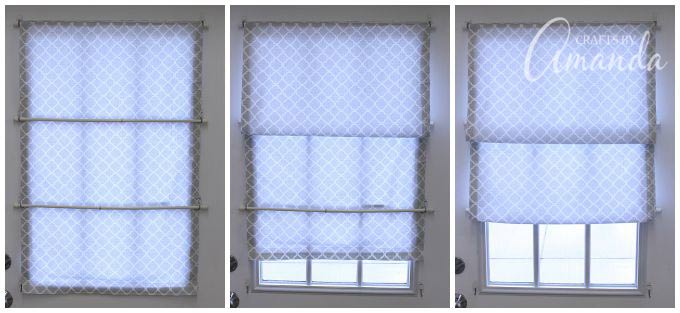 Hang, open and close your no sew roman shade
With the fabric attached around the top tension rod, allow the rest of the fabric to hang and cover the window. Place the next two tension rods (I swear they are straight! The quatrefoil pattern is making them look wavy. Freaky!) on the hooks. Grasp the fabric behind the first tension rod and pull it upward, draping it over the rod. Repeat with the second rod. To close it, simply pull the fabric from the bottom until it's straight down and behind the rods.
This no sew Roman shade was the perfect solution for my studio door and I'm very thankful for Diane's tutorial! Be sure to get full instructions on her site, In My Own Style.
If you're looking for more no sew projects, check out Madigan Made for this cute no-sew table runner, and The V Spot where you can find out how to make a no-sew shower curtain. Sand and Sisal has some adorable no sew napkin pillow covers that I love and Dollar Store Mom shows you how to make a pretty no sew fabric covered bin for organizing the small things.
More projects from my studio
I'll be revealing the entire studio in a week, but meanwhile here are some projects that I've already revealed that were made specifically for the studio:
Amanda Formaro is the crafty, entrepreneurial mother of four children. She loves to bake, cook, make kid's crafts and create decorative items for her home. She is a crafting expert and guru in the kitchen and has appeared online and in print publications many times over the years. She is also the editor for the Home & Garden channel at Craft Gossip and owner of FunFamilyCrafts.com.
Latest posts by Amanda Formaro (see all)