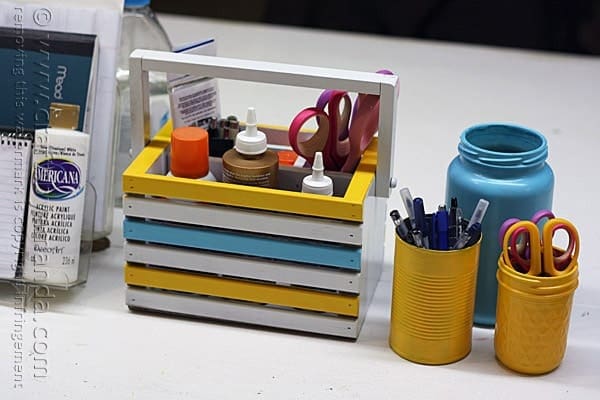 My craft room is in the basement, making it kind of a dreary work space. Many of the totes, holders and other organizational tools that I use are things I've picked up at garage sales or salvaged from the recycle bin. I found this wooden tote at a thrift store a few years ago and have been using it to hold all the different types of glue that I have. I changed things around a little recently, reorganizing where things are kept, and one of those changes was to bring this tote up from the bottom shelf and onto the work table. Now I use it to hold the glues I use most often, my larger scissors and my fine line pens.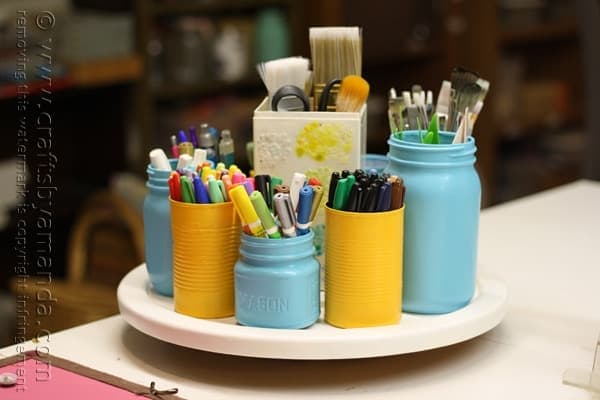 You might remember that last month I shared my craft room lazy susan makeover using three colors that really made it pop. Turquoise Waters, School Bus and White Birch. These are colors from Americana's line of Multi Surface Satin Paints.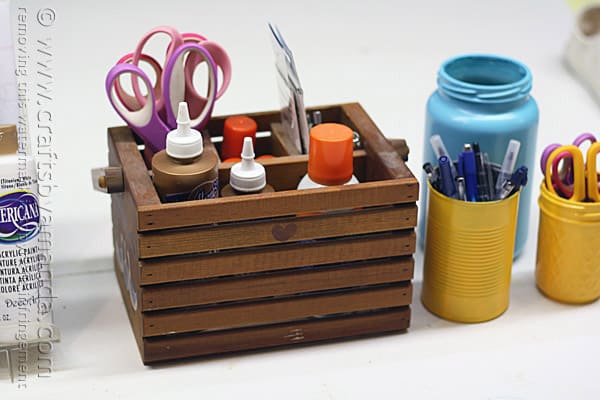 If you have a look at this wooden tote, it wasn't really all that bad on its own…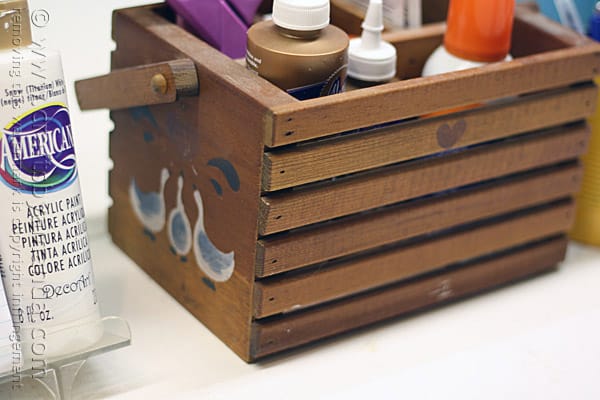 but the geese had to go.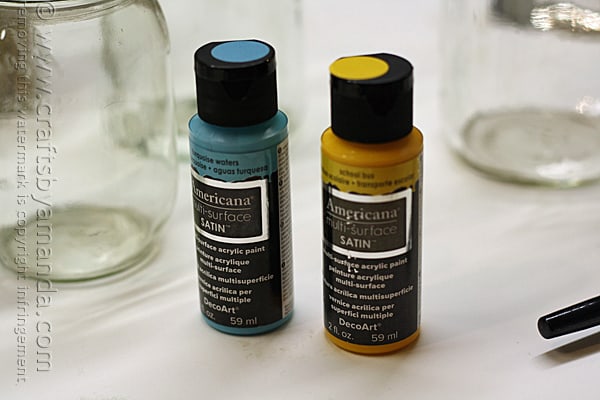 So I pulled out the same colors again to bring some symmetry to my work table.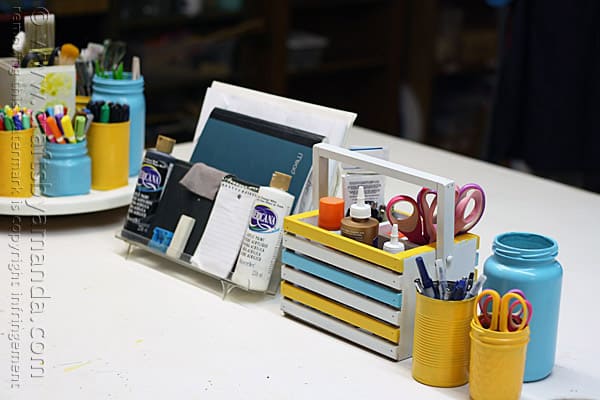 As you can see, it goes very nicely with the lazy susan now!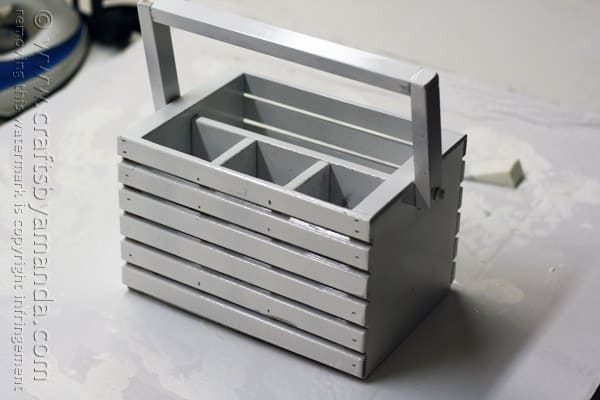 To make things go a bit quicker, and to make it easier to get inside the box, I used a white primer spray all over the box.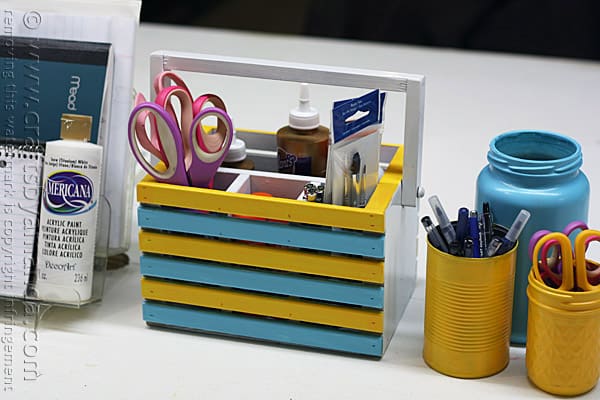 Then I simply painted with White Birch over the outside and used the Turquoise Waters and School Bus to "stripe" it! As you can see I did both sides differently. One side has only one blue stripe and two of each yellow and white, while the other side has two yellow and three blue stripes, none are white. I prefer the side that has white stripes. Which do you prefer?
I am a DecoArt Core Blogger. I was compensated for this post, but have always loved DecoArt products! Therefore, all opinions expressed here are 100% my own. Furthermore, there are Amazon affiliate links in this post. So if you happen to click over and buy anything, I will earn a  small commission. I thank you. :) 
Latest posts by Amanda Formaro
(see all)