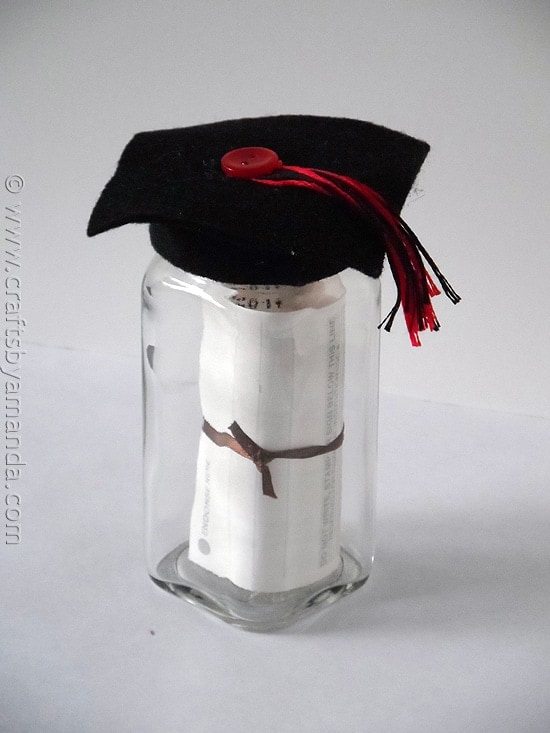 While not always, most graduation gifts involve some sort of money, whether it be cash or a check. So quite often, parents and relatives are looking for fun ways to package that monetary gift, instead of putting it in a boring white envelope. This gift jar once held dried herbs, making it a nice compact size, perfect for a rolled up check.
These are also great for other gifts. Let's say you bought a laptop for them for school, but you didn't want to lug that to the graduation ceremony. Print a picture of the laptop, cut it to size and write a fun message, then roll it up inside the jar. Fun!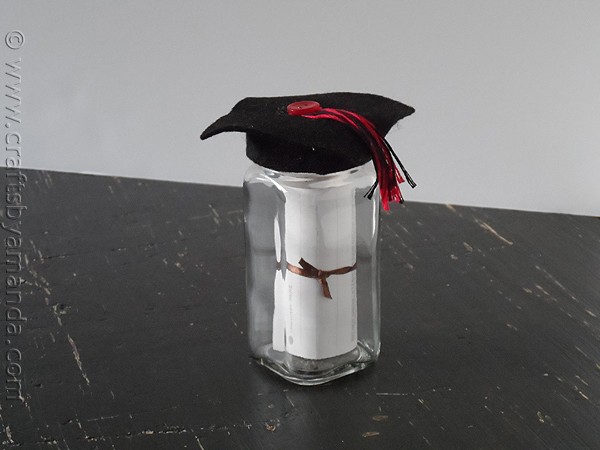 If you're anything like me, you have a cabinet somewhere full of empty jars that once held jelly, spices, sauces and pickles. So dig one of those babies out and let's get busy making a cute little gift jar for your graduate!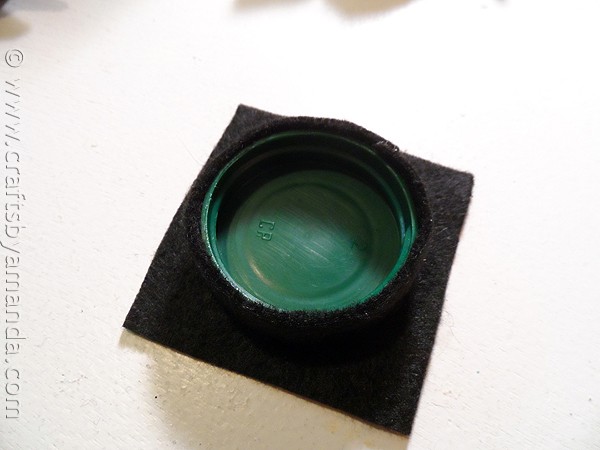 You'll need some black felt. If your graduates colors are different, by all means, use corresponding felt! Cut enough that you can cover the lid and the sides of the lid. Then you'll cut a square to go on top of the lid.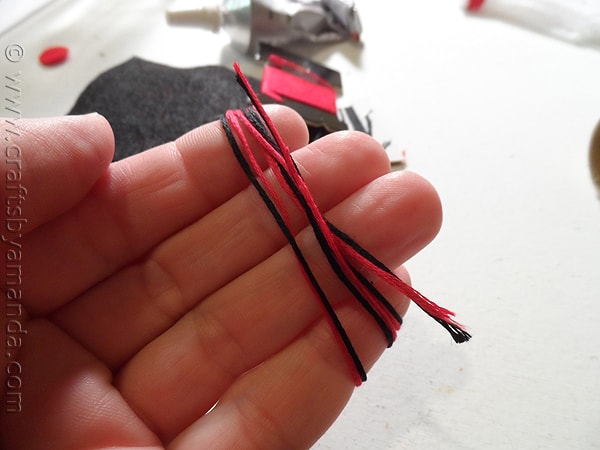 Use embroidery thread in your graduates colors to make the tassels. Wrap them around your fingers a few times and trim.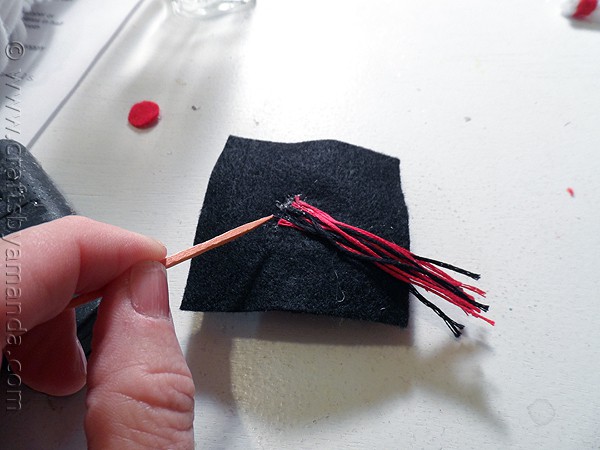 Then glue them to the top and add a button to cover up the ends. That's it!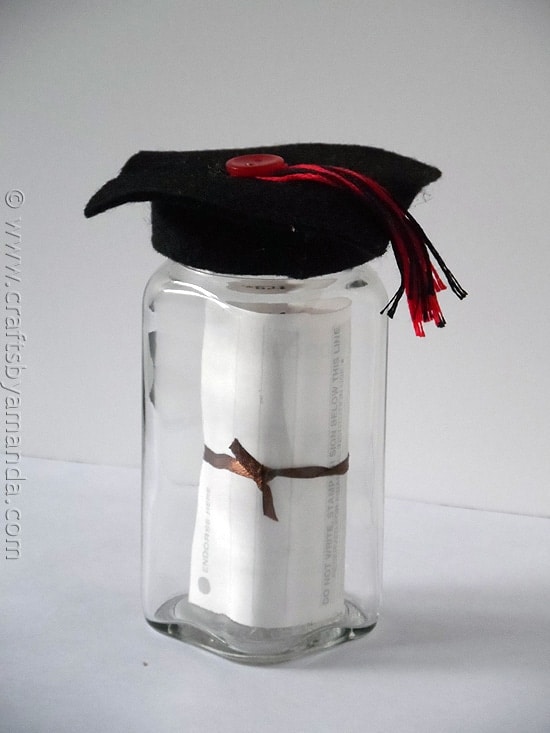 Happy graduation to all you lucky seniors! And congratulations mom and dad, you did it, and so did they!
More Graduation Cap Gift Crafts
Graduation Cap Gift Box – Fave Crafts
Graduation Cap Trinket Gift Box – Examiner
Graduation Cap Money Holder – Extreme Cards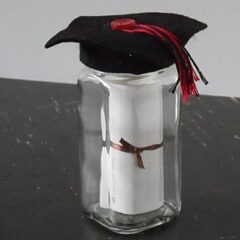 Print Project
Graduation Gift Jar
Supplies
Recycled spice jar with lid

Black felt

Embroidery floss

in school colors

Button

to match floss

Hot glue gun

Scissors
Instructions
Cut a square of felt big enough to overlap the lid of the jar by 1/2" on all sides.

Cut a strip of black felt and hot glue it to fit around the outside rim of the lid.

Hot glue the square of felt to the top of the lid.

Wrap embroidery floss around four fingers several times, cut loops at both ends.

Gather ends and hot glue to the center of the felt "cap" then hot glue the button on top to cover the floss ends.

Insert gift, such as a check, cash, or other item inside the jar and attach lid.
Latest posts by Amanda Formaro
(see all)