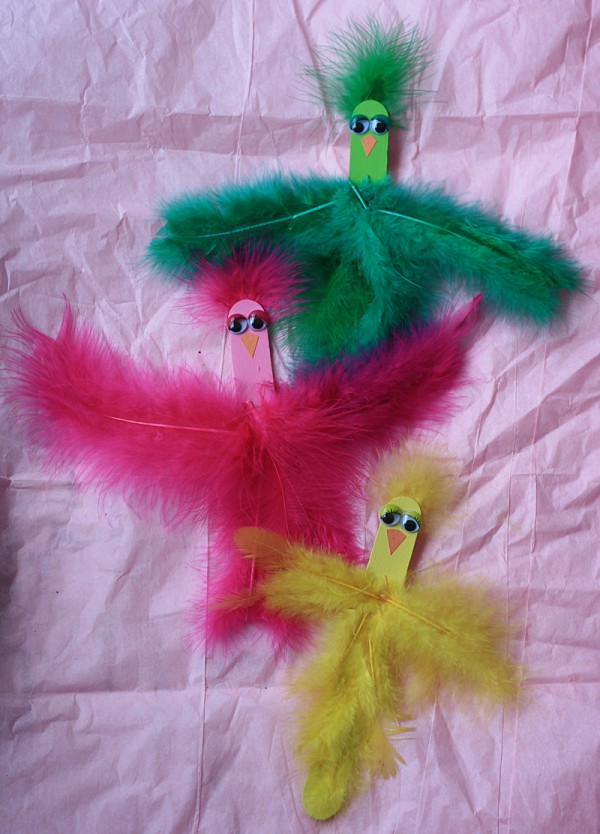 It's spring. Well, according to the calendar it is, but it was snowing in southeast Wisconsin this morning. Someone needs to tell Mother Nature that she's late. I need more color in my life after months and months of white snow, so these craft stick spring birds were just the ticket.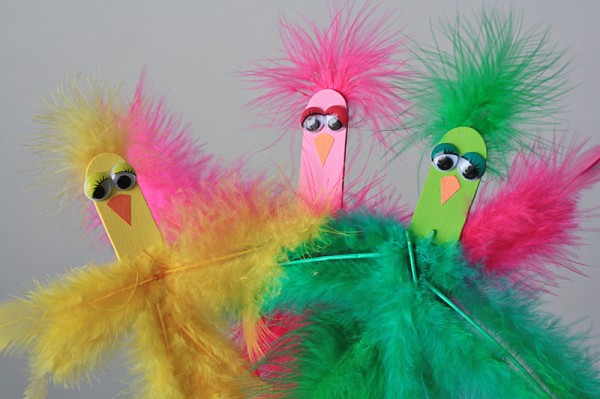 I think someone needs to invent a feather dispenser. That way you could get one feather at a time, rather than reaching into your feather container or bag and having ten more fly around the room. Haha. But until then, I'll just continue my love/hate relationship with the feather, because they truly add a lot of fun to a craft.
Head over to Kix Cereal for my tutorial so you can make these Craft Stick Spring Birds with your kids.
Latest posts by Amanda Formaro
(see all)