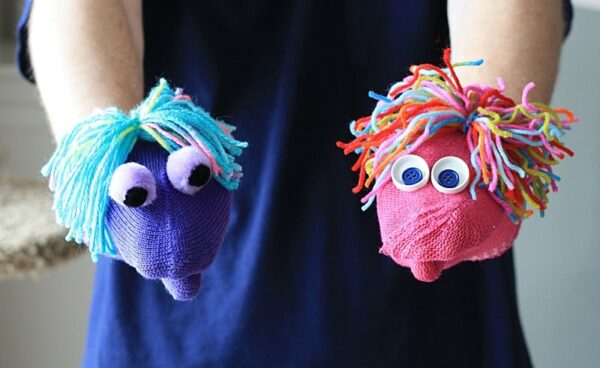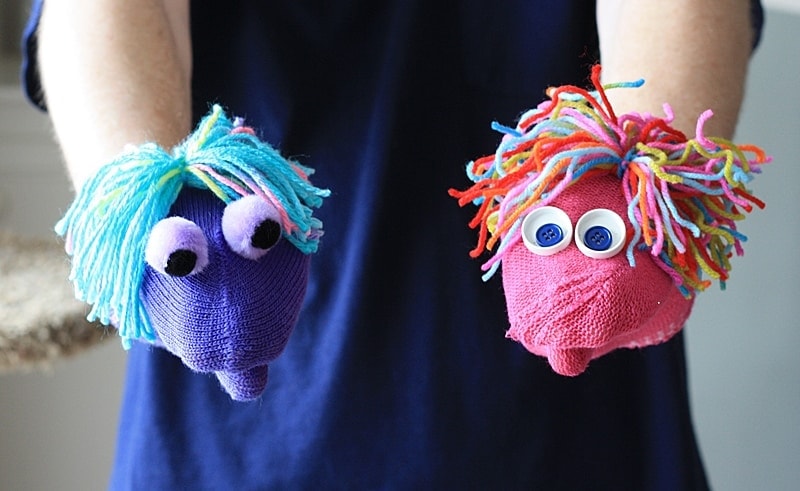 Winter is almost over, and chances are you have several mittens that are no longer pairs. It happens every year, but instead of tossing those mittens, let's make some really fun puppets that take almost no time to make.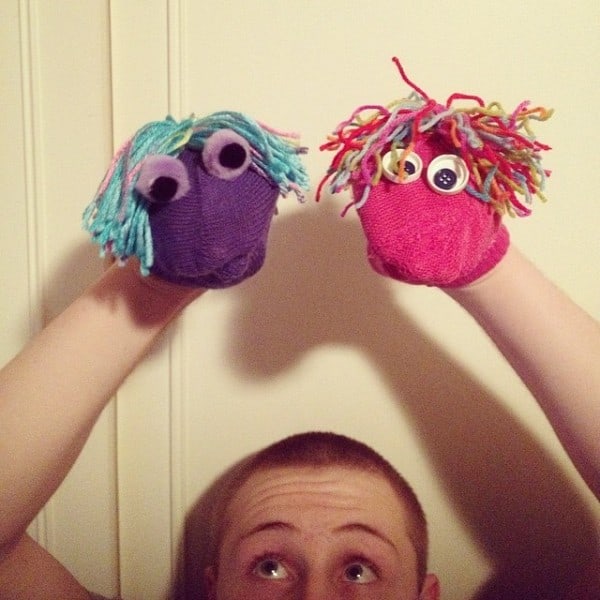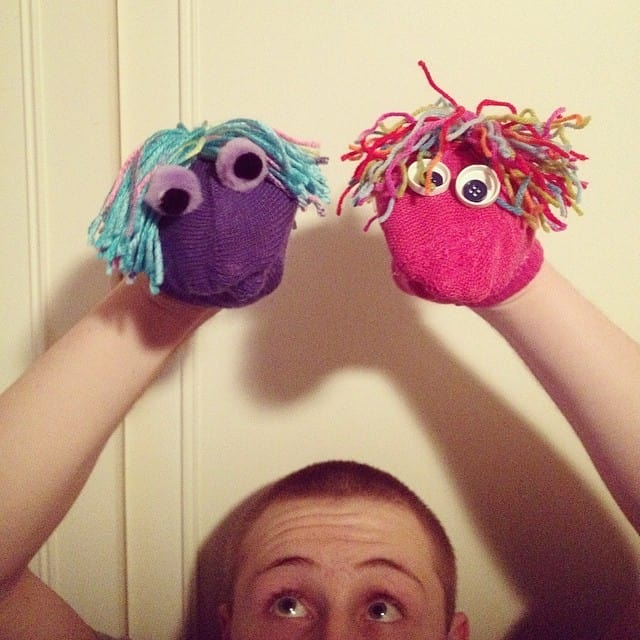 I asked my 15 year old son, good sport that he is, to put these mitten puppets on his hands so I could take a picture. I shared that photo on Instagram and my Facebook page. Several people said they reminded them of Fraggle Rock. I guess they are right!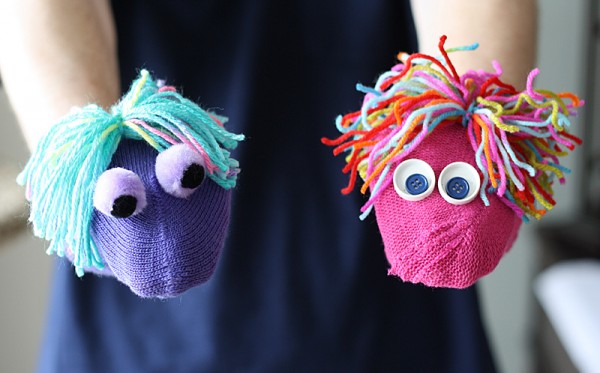 I love their floppy yarn hair, they are just too cute. :)
You can get my full tutorial with step by step photos over at Kix Cereal – Mismatched Mitten Puppets.
Amanda Formaro is the crafty, entrepreneurial mother of four children. She loves to bake, cook, make kid's crafts and create decorative items for her home. She is a crafting expert and guru in the kitchen and has appeared online and in print publications many times over the years. She is also the editor for the Home & Garden channel at Craft Gossip and owner of FunFamilyCrafts.com.
Latest posts by Amanda Formaro (see all)