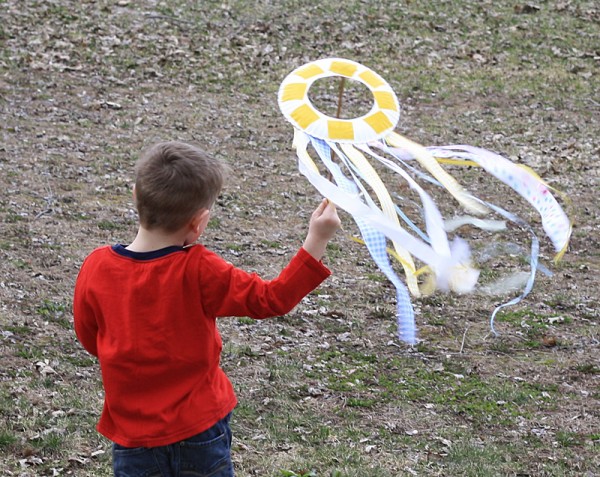 My friend/neighbor, Debra, has several grandchildren, all of which love to run and play. It was a tough winter here in southeast Wisconsin, so when temperatures finally started to rise the kids couldn't wait to get outside! Flying a kite is fun, but for younger kids with short attention spans, it can be a frustrating task. So making a kite that's little kid friendly is a must for these breezy late-spring days.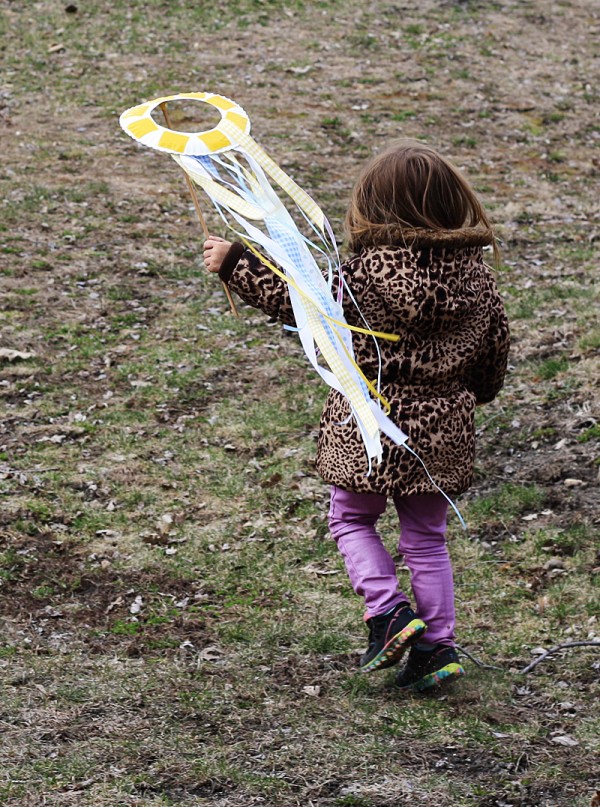 As you can see it flies in the wind but there's no chance of it being tangled in the trees.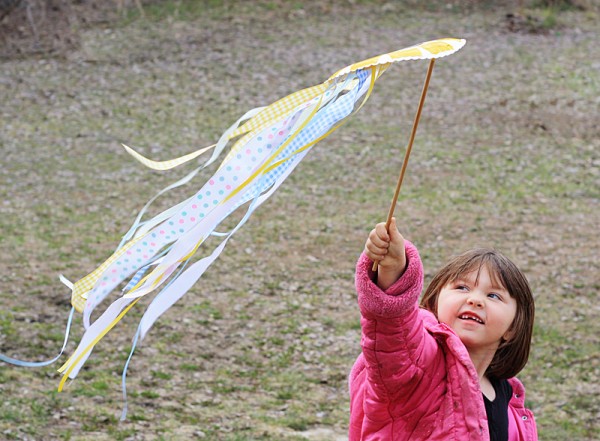 And when they've had enough, which happens often with young children, they can set it down and go do something else.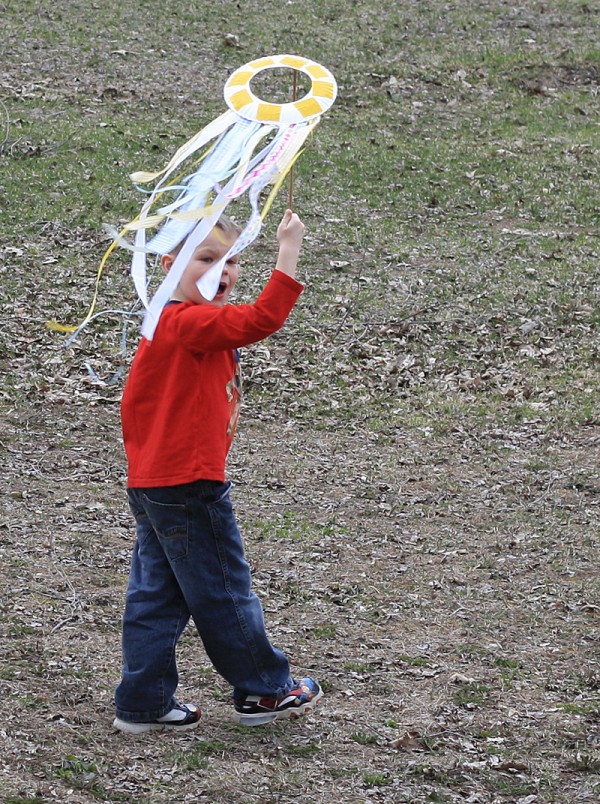 It will always fly, even when there isn't a breeze. All they have to do is run with it to make it fly!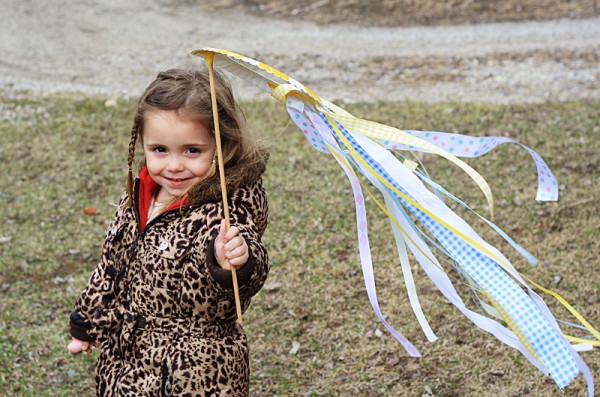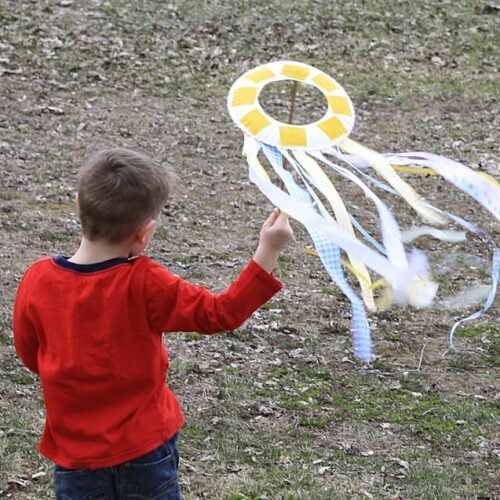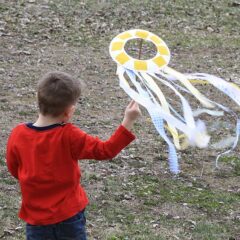 Print Project
Paper Plate Kite
Make a hand held kite from a paper plate that can be enjoyed outdoors, or even indoors on a rainy day!
Supplies
Paper plate

Ribbon in various colors

width and lengths

Duct tape

16-

inch

dowel

Tools: scissors
Instructions
Cut the center out of the paper plate.

Use duct tape to attach ribbon to one end of the paper plate.

Make a hole at the opposite end of the plate from where you attached the ribbon. Insert the dowel into the hole.

You want the dowel to come out the other side, but you don't want it to remain sticking out.

Use duct tape to secure the dowel to the plate.

Use a generous amount of tape on both the back and front sides. To make the tape look like a decoration, you can add more squares of tape going around the top of the plate.

You are now ready to hold your dowel as your handle and run with your kite, giving it flight! The ribbons will flow behind the kite as you run.
I originally made this project for Kix Cereal
Latest posts by Amanda Formaro
(see all)