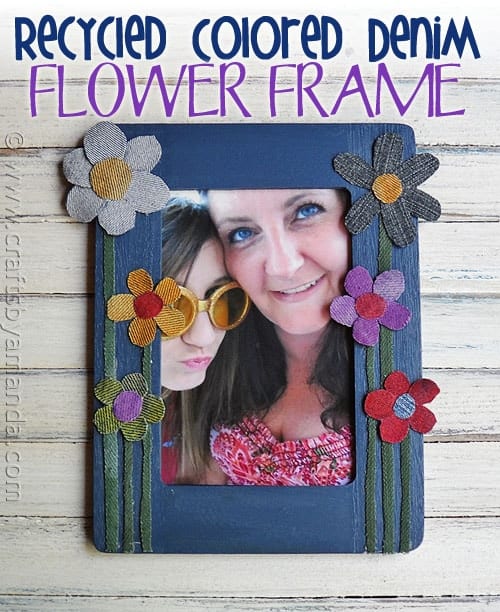 I love to recycle old blue jeans into something fun. I had collected several pairs and fabric dyed them in different colors and have used them for a bunch of different projects. This flower frame made from colored denim is just one example.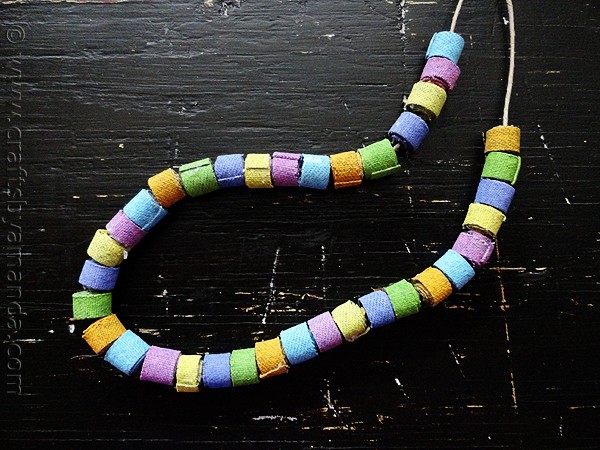 Some other colored denim crafts I've made include these colorful denim beads and these denim fabric flowers.
I have more I'll be posting soon too!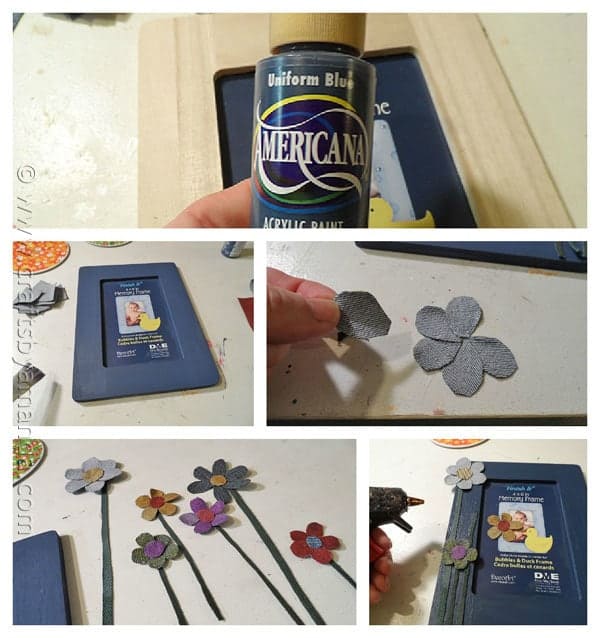 For this frame it's really easy. Get yourself one of those $1.00 wood frames from the craft store and paint it. I used Americana's Uniform Blue. Then simple cut flowers and stems from colored denim and glue them on. Presto! :)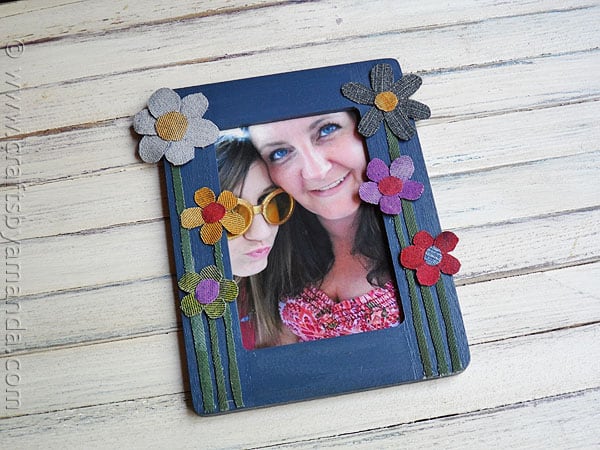 I originally made this project for my monthly Chicago Tribune column.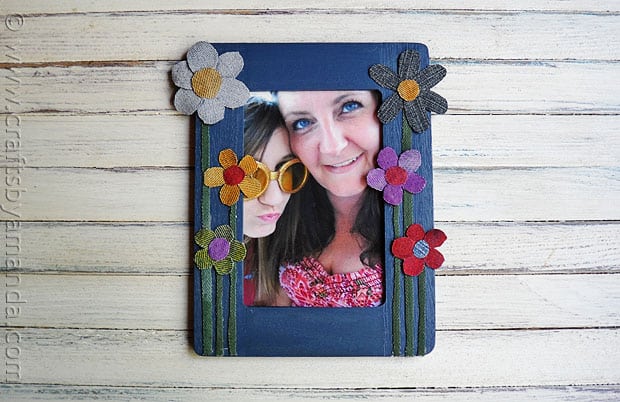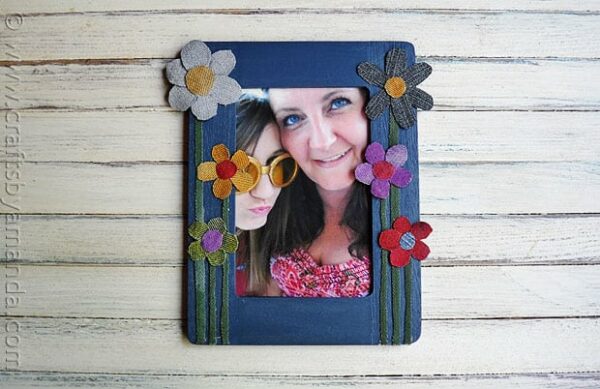 If you get the Tribune, watch for me mid month on Sundays near Puzzle Island.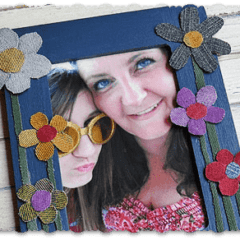 Print Project
Denim Craft: Colorful Flower Frame
Supplies
Plain wooden frame

Old blue jeans

Dark blue acrylic craft paint

Scissors

Hot glue gun

Clothing dye or colorful acrylic paints
Instructions
Paint the frame with dark blue craft paint and set it aside to dry.

Cut green denim into thin strips of varying lengths for the flower stems. Glue them to the frame, ensuring you have three different heights of stems on each side of the frame.

Cur flower petals from different colors of denim, cutting them in the shape of a teardrop, six per flower. Glue the petals together to form each flower.

Cut circles from the colored denim for the centers of the flowers. Glue the circles to the centers then glue the flowers to the stems.
Expert Tips & FAQs
The jeans we used were dyed with Rit clothing dye. Because you will not be washing these pieces of denim any longer, using regular acrylic craft paint is a totally acceptable alternative. Simply paint the denim, allow it to dry, then cut the shapes from the colored denim as described below.
Latest posts by Amanda Formaro
(see all)