Sticks and twigs are the beginnings of fun craft projects, like these pom pom branches. This craft takes about ten minutes from start to finish and when you're all done you'll have a fun and funky new addition to your decor. You can use all one color pom pom if you like, or multiple colors like I did.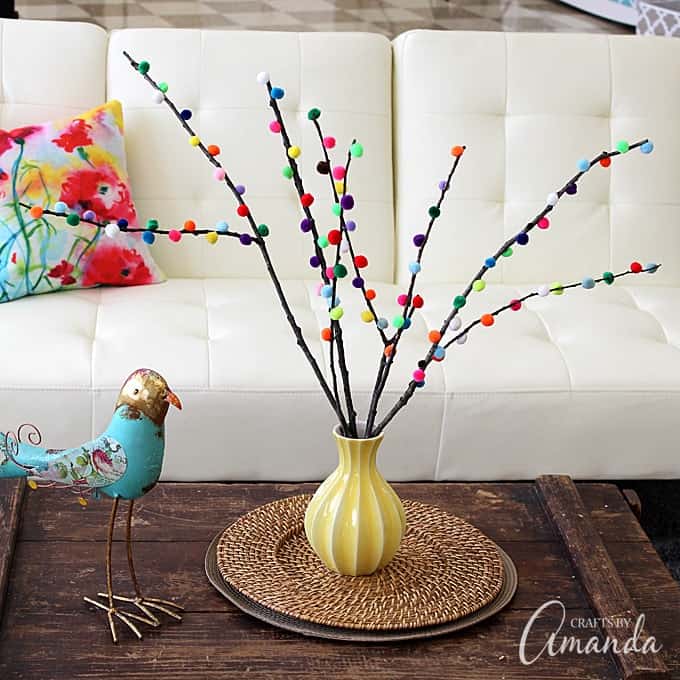 Pom Pom Branches
Yesterday a pine tree tall enough to cover a two lane road (because it literally did) fell in my town due to high winds. There were a couple of smaller trees down too in the area, and plenty of sticks shaken loose and broken off of the trees in my yard. That gave me an idea. So today, I walked around and picked up several sticks worthy of a vase and headed over to my studio.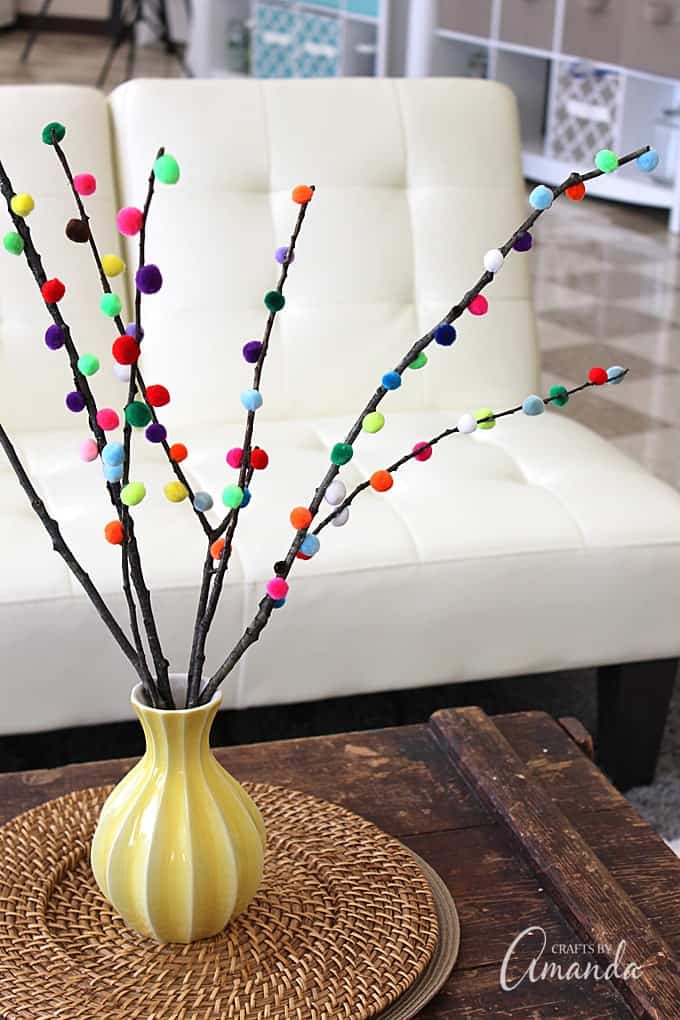 There are affiliate links in this post. That means if you buy something from that link, I will earn a small commission, but it won't cost you anything additional.
I pulled out the pom poms that S&S Worldwide sent to me when I was working on my craft kits several months ago and a glue gun and went to work. This literally took me ten minutes.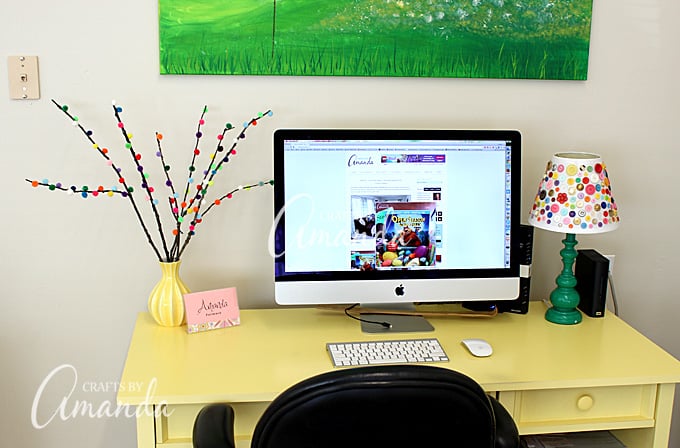 Look at how fun and colorful they are! I love them. They are a perfect fit for my studio. I found the little yellow vase at this adorable thrift store called 9 Lives Boutique. I love shopping there because 100% of their proceeds go to a local animal shelter!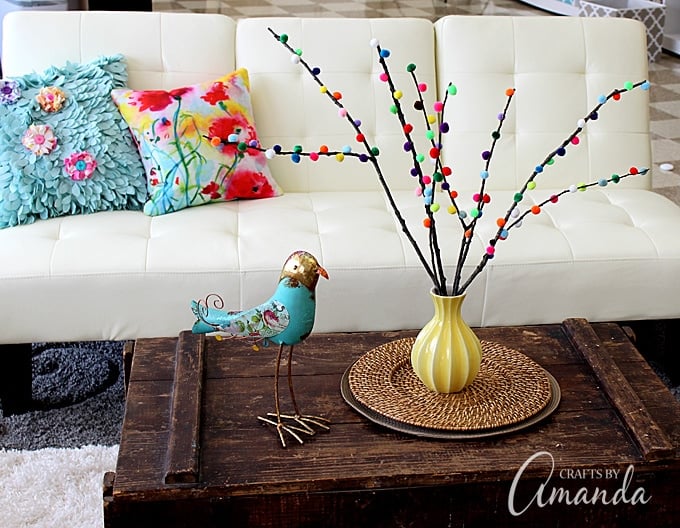 This is also a fun project for kids, but because it uses a glue gun, use your best judgement as to whether or not your child is ready to use the glue gun. Of course, you could use glue gun finger caps, they keep you from getting burnt!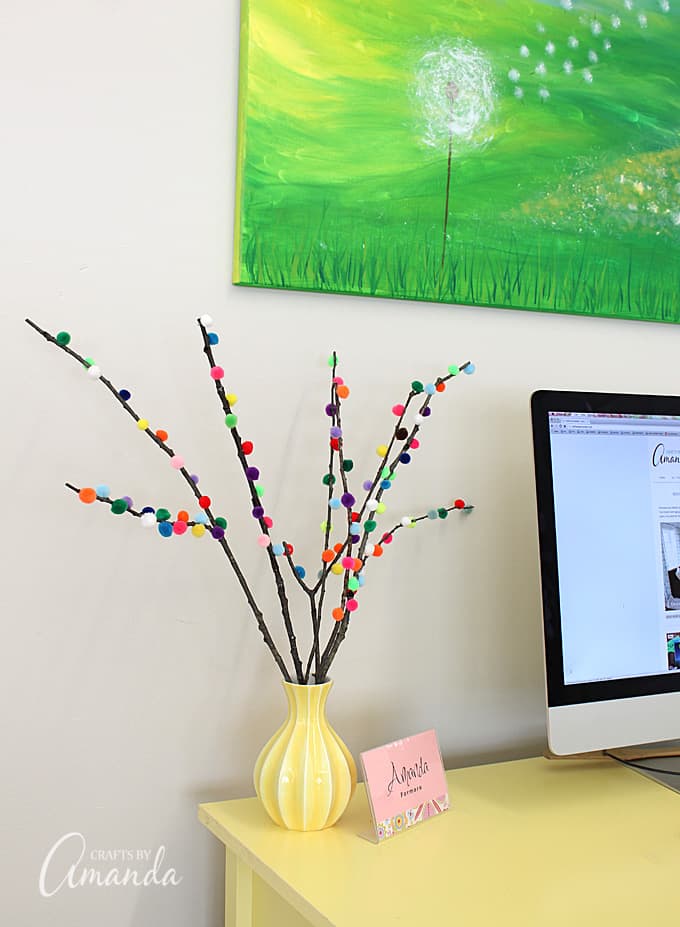 Pretty impressive for ten minutes of your time don't you think? Here, watch for yourself and see just how easy it is! AND in case you are wondering about the cool glue gun in the video and how it stands all by itself, it's the Precision Pro from Adtech and I love it!
Tutorials pictured here
Did you notice any other projects in these photos? There are a few!
A few vase ideas
Here's a few fun vase projects if you're feeling crafty!
Be sure to check out my craft kits through S&S Worldwide, it's the only place you can buy them! :) Look, I'm in a catalog! Yay!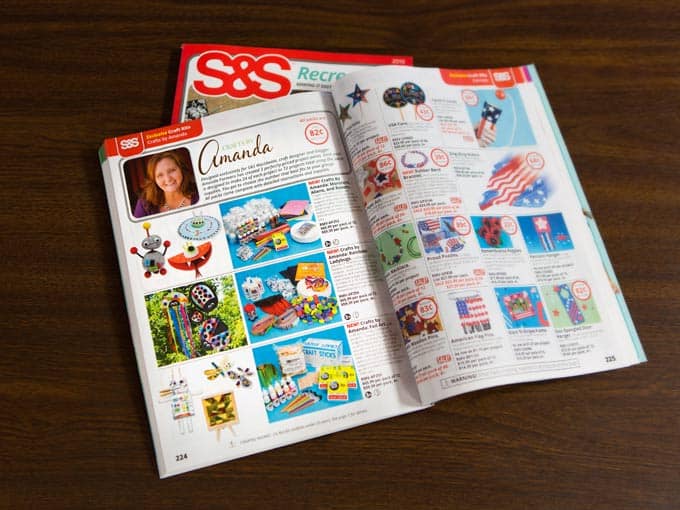 Latest posts by Amanda Formaro
(see all)