While packing lunches isn't usually a parent's favorite thing to do, lunchtime is usually the highlight of your child's school day. Make lunch even more fun by surprising your kid with a corny joke tucked into his lunchbox. These printable lunchbox joke cards will bring a smile to the whole lunch table!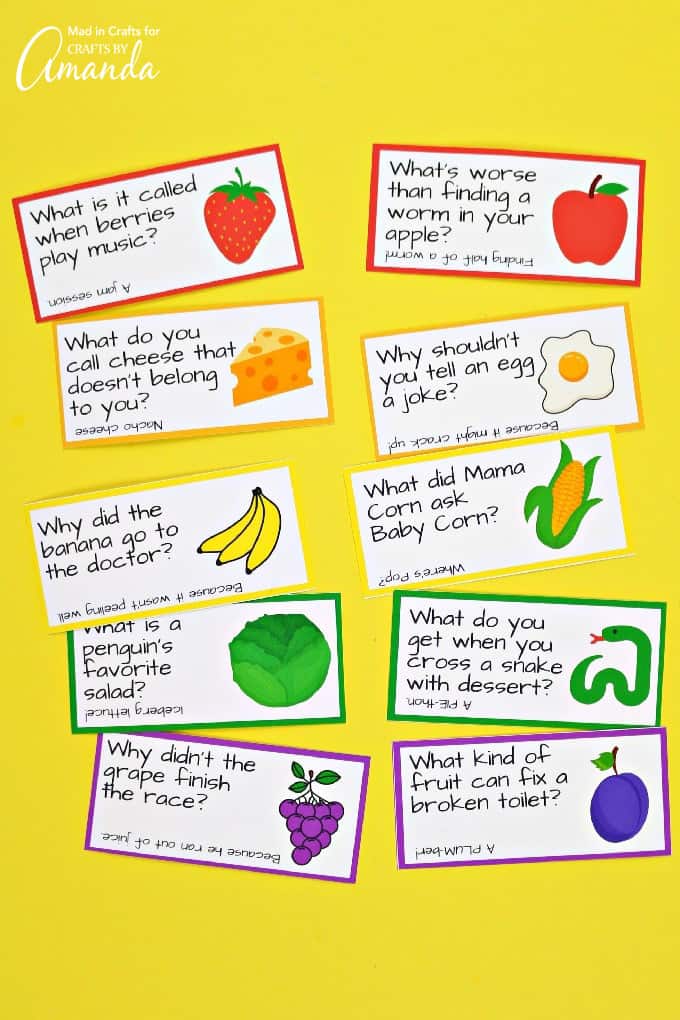 Printable Lunchbox Joke Cards
I deliberately used the corniest jokes and worst puns I could find on these joke cards. The worse the joke, the harder grade school aged kids laugh.
Your children will get a huge kick out of these food-related jokes. If they love humor, they'd appreciate these punny corner bookmarks as well! Both these lunchbox joke cards and bookmarks make great little projects for back to school.
Related: Looking for the perfect way to show a teacher you appreciate them? Check out these amazing DIY teacher appreciation ideas!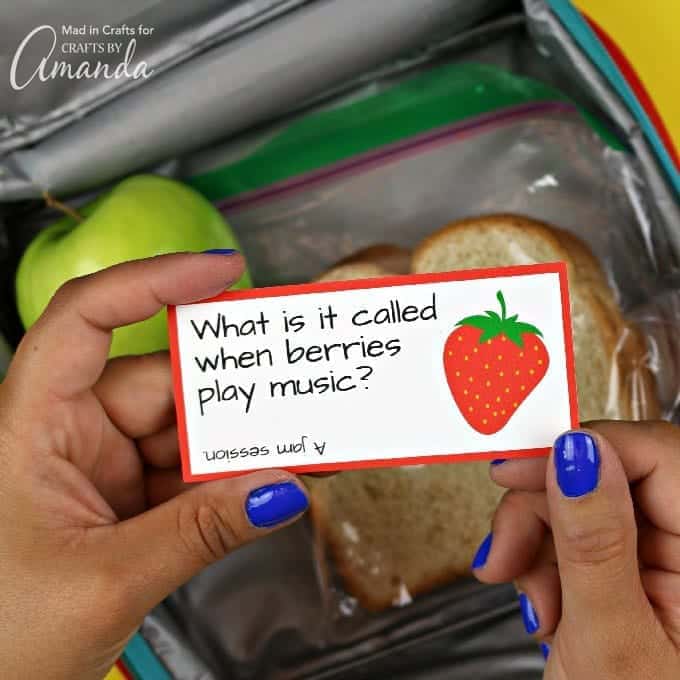 You will need: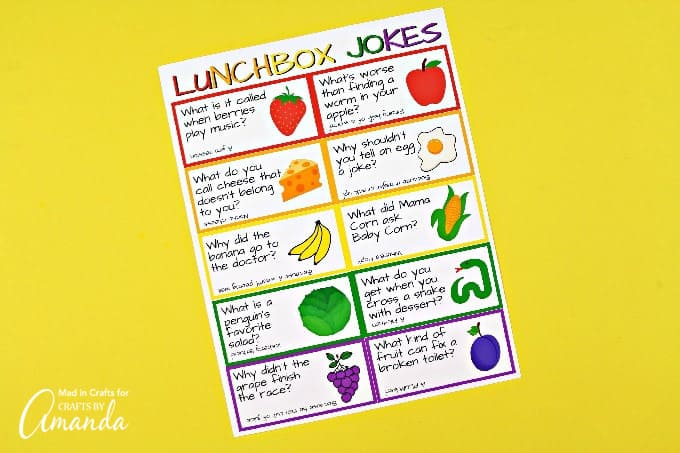 The free printable includes ten colorful jokes to brighten up a brown bag lunch.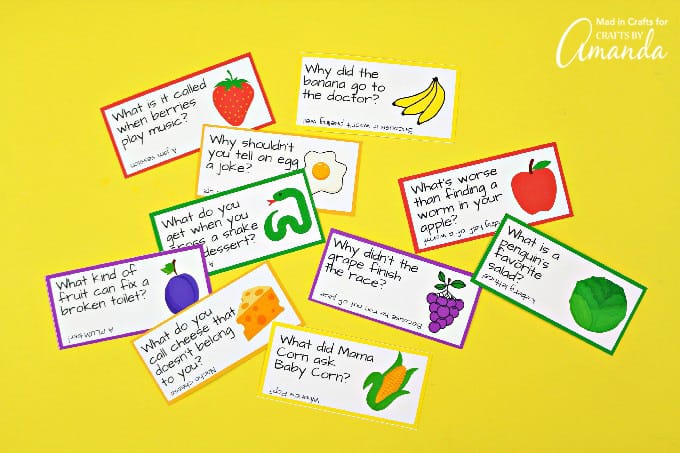 Each joke is written in a large font, while the punchline is smaller and upside down on the card. Every joke is totally kid-friendly, so you won't have to worry about your student getting sent to the principal's office!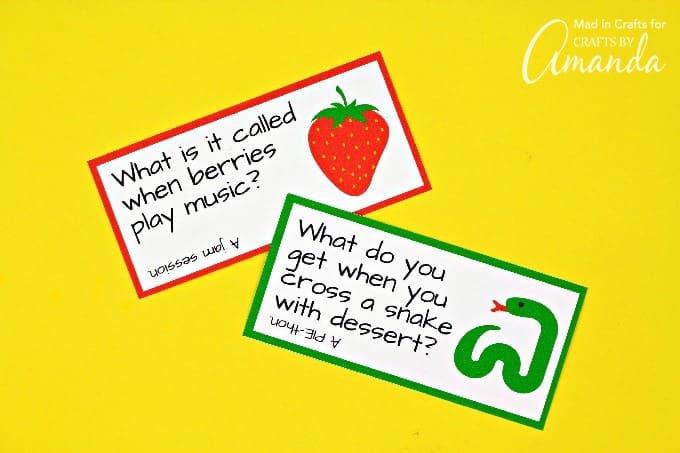 Just download the PDF to your computer and send it to print from your color printer. Simply cut out each individual note.
The finished cards will stand up to your kid's lunchbox better if you use heavier weight printer paper. Cut out the jokes, and then add one a day to your child's lunch. The Printable Lunchbox Jokes give you two school weeks' worth of hilarious lunchtime humor!
You can find more free and fun printables below! These are great ways to keep your child busy this summer or throughout the school year.
This post originally appeared here on Aug 13, 2018.

Latest posts by Jessica Hill
(see all)