I love peeking into people's homes to see how they decorate. When I'm standing on a new friend's porch to drop off cookies, I try to appear nonchalant. But as I strain to catch even the barest glimpse of the home's interior, my bulging eyes and craning neck are a dead giveaway. But here's the hypocrisy. I do not relish the thought of eyes peering into my house. Homeowners with sidelights, or the tall, skinny windows that flank a front door, face this dilemma. That's exactly where these 9 Clever Sidelight Window Treatments come into play.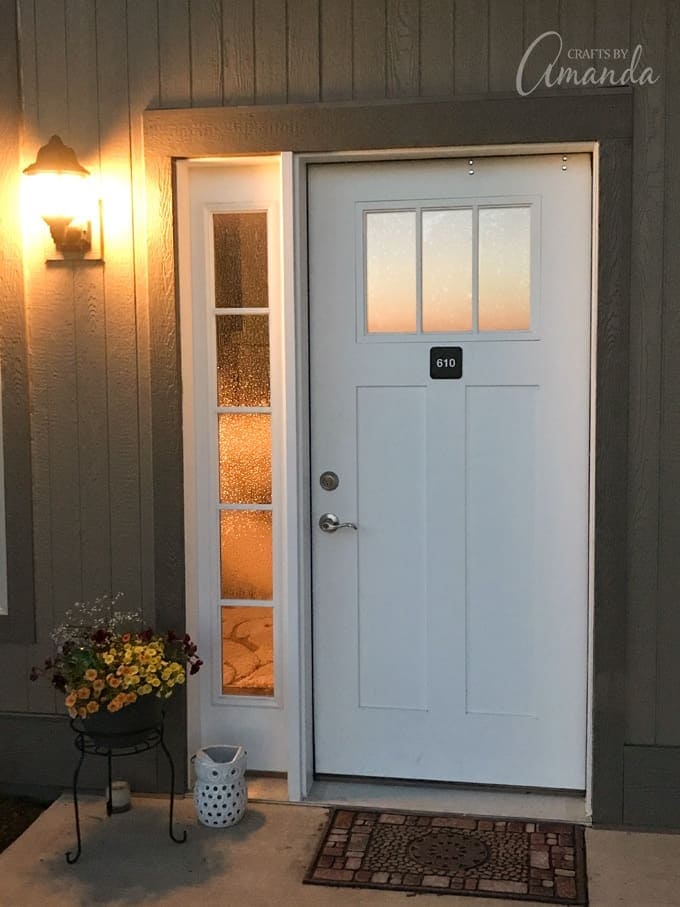 9 Clever Sidelight Window Treatments
Having no sidelight window treatments can be awkward. Do you simply ignore the fact that you're providing a view for your nosy neighbor (like me) or salesman at your front door? Do you strive to keep the "viewing area" clutter free, while messes lurk in other parts of your house? Are you wistful at the thought of waltzing by your front door in your underwear?
If your home includes sidelights that you're longing to cover, check out these nifty options.
Vinyl static-cling window film
This easy solution can be purchased on Amazon or at most home improvement stores like Home Depot and Lowes. It costs between $10-$30 and comes in rolls of various sizes to trim to your desired length. It peels and sticks, is easy to reposition, and doesn't leave residue behind. It provides privacy but still allows light to filter through, and comes in various patterns (cut glass, mosaic, frosted, raindrops [pictured above], etc.).
Blinds
On the pricier side, sidelight blinds are a durable, long-lasting and elegant option. They can be tilted to let light through, but one disadvantage is that most versions cannot be lifted or lowered. Amazon carries a highly-rated selection of 2" sidelight blinds from Delta Blinds Supply.
Make curtains
Sure, you can go with plain sheer panels, found at JC Penney or Country Curtains, for example. But some homeowners are more creative than that. I've read of using pashmina wraps, or table runners adhered with Velcro between the fabric and window frame. Here's an idea for making your own sidelight curtains.
Check out this No-Sew Roman Shade! It's super easy to make, requires no sewing, provides privacy and looks adorable!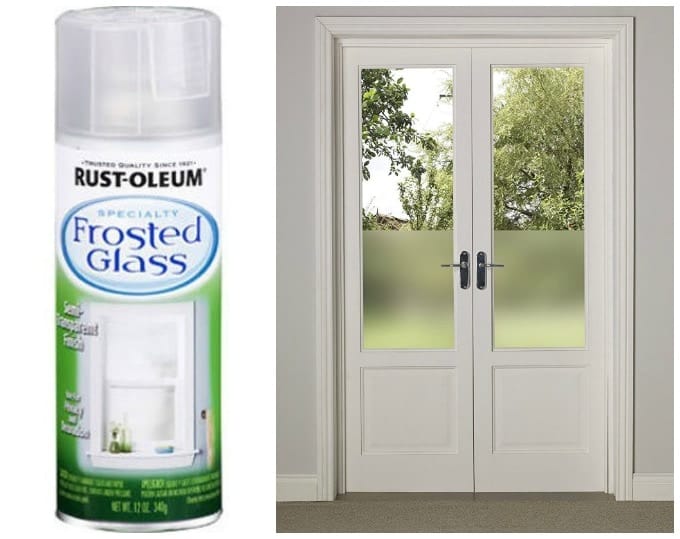 Frosted glass spray
A can of Rustoleum Frosted Glass spray paint costs about $10, and reviewers give it an enthusiastic thumbs up. Make sure to tape off the surrounding area well, and plan on three to four coats. You'll also need adequate ventilation for the fumes. It'll require some elbow grease if you plan to remove it later on.
Clear contact paper
Yes, you can get the look of frosted glass on your sidelights with plain old contact paper! This website offers a great tutorial on how to pull this off.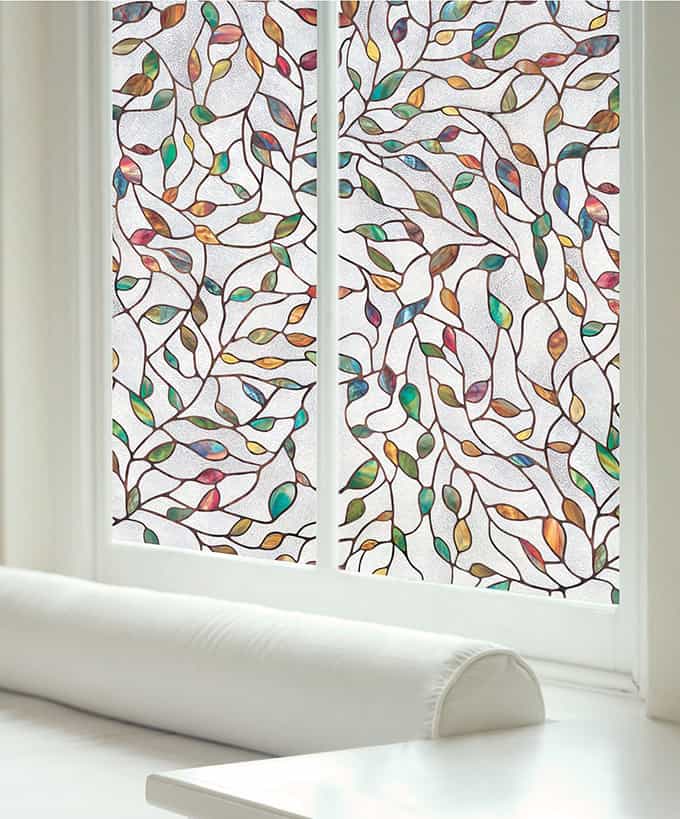 Adhesive vinyl stained glass
If you're hankering for color and patterns around your door, check out these products from Amazon.
Vinyl stained glass can add personality to the space around your home's entrance. There are a variety of gorgeous, colorful designs to choose from.
Lace and cornstarch
This DIY project yields a delicate, pretty pattern on your sidelights. The amount of light filtered versus privacy depends on the lace you use. This website teaches you how to achieve the look.
Create a photo collage
Some creative homeowners suggest adhering photos to your sidelights that are visible to the inside. If your sidelights are broken up into squares, you can use the window bars as individual picture "frames."
Put your small children and dog to work
One homeowner offers a no-frills solution to covering sidelights: tiny handprints and smudges from the dog's nose. The downside is only getting coverage on the lower half of the glass.
Kidding aside, it is important to note that not having any sidelight window treatments can pose a risk to burglary. It isn't difficult for someone to break the glass and reach inside to unlock your door's deadbolt. Your regular glass can be replaced with wire glass (glass with wires embedded inside) or Plexiglass. Security window films are another option to help strengthen the glass, which can impede a burglar.
Whichever option for sidelight window treatments suits your taste and budget, good luck treating your sidelights. May you have the freedom to clutter your home and dance in your underwear to your heart's content!

Latest posts by Megan Gladwell
(see all)