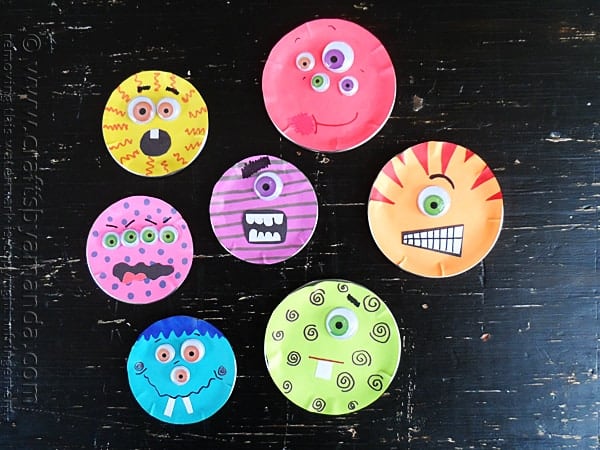 Hopefully when you're done with your canning jars, you aren't throwing away those lids that can't be used a second time. They are great for craft projects, and these little monsters are a perfect example. I always save my lids and bands, they are great for holiday ornaments too!
Monsters are fun for both boys and girls, and it doesn't have to be Halloween to make them. Though Halloween does seem like an opportune time!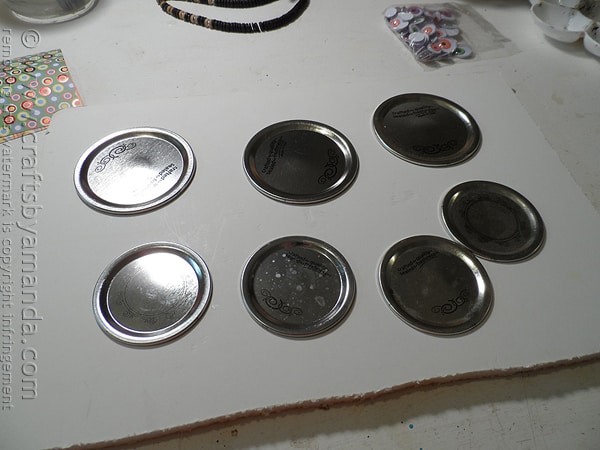 Just to clarify, the "lid" of a canning jar is the flat circle, pictured above. There's also a "band" which is what actually screws on to the top of the jar.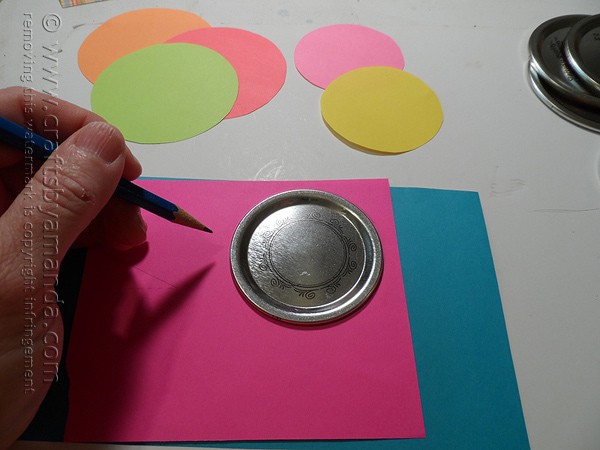 You can use construction paper or scrapbook paper, any kind of colored paper will do. I used a neon colored paper I had on hand. Trace your lids onto the paper and cut the circles out.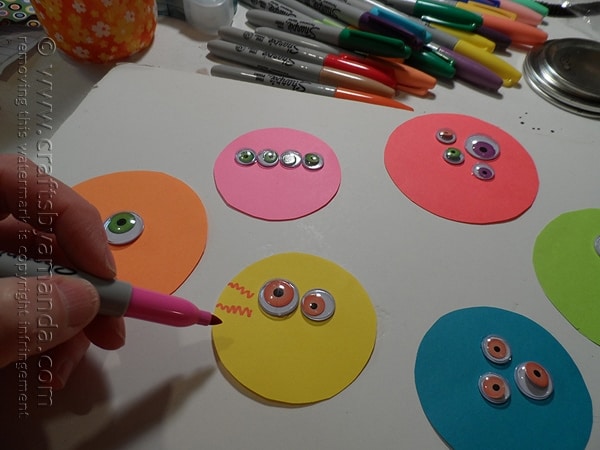 Now you can decorate and create the faces. Don't attach them to the lids yet, let's decorate first. This is the fun part and where your kids' creativity and imagination comes in to play. You can find monster goggly eyes at the craft store. In fact, check out all the different kinds you can buy now next time you are in that aisle. You'll be amazed at the selection!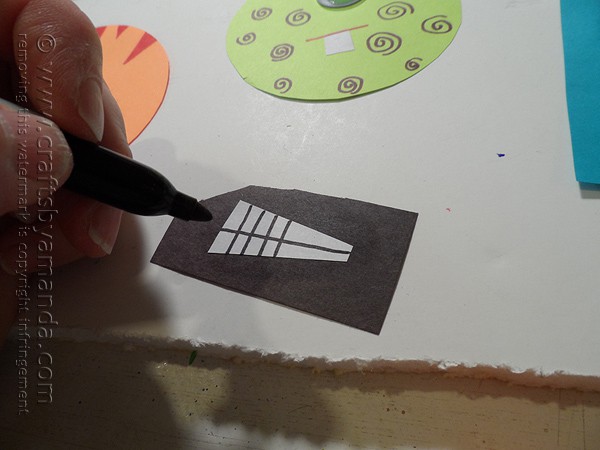 I used regular white paper for the teeth. To get a black border around the mouth, like on the orange monster, glue stick the teeth to a piece of black construction paper, then cut them out leaving a small border.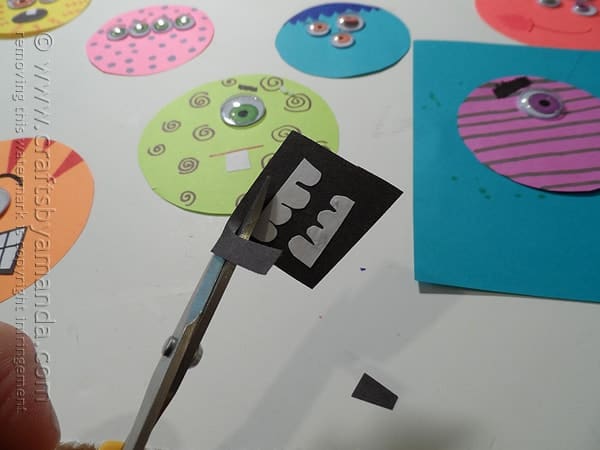 There's lots of ways to make mouths and teeth. For this one I cut the teeth with a rounded edge and glued them to the black paper, then cut around leaving a border.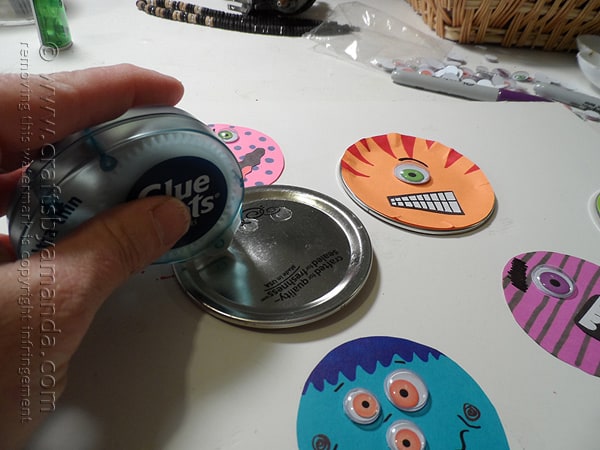 To attach the faces I used glue dots. You can certainly use a glue stick or white craft glue. However, glue dots give instant gratification, don't burn like hot glue, and have no gooey mess.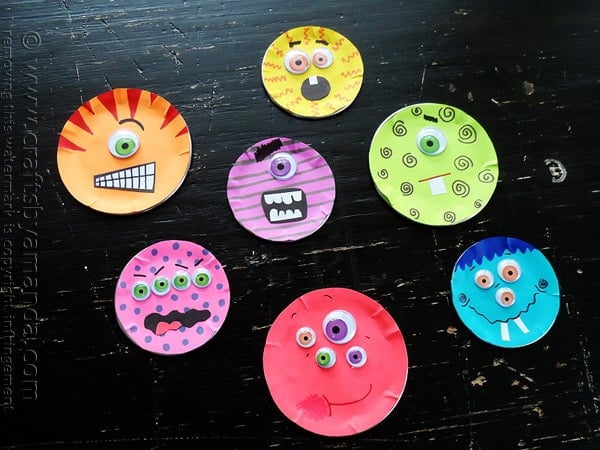 See now, wasn't that fun? :)
I have quite a few monster crafts for kids on this blog. So be sure to check them out and let me know if you try anything!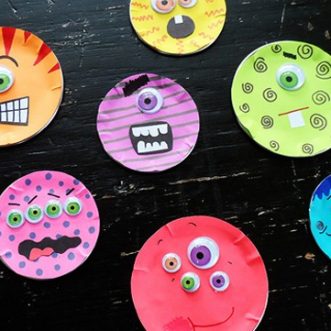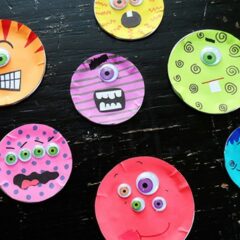 Print Project
Canning Lid Monster Craft
Supplies
Canning lids

Bright colored paper

Spooky googly eyes

Colored markers

Glue stick

Glue dots

Scissors
Instructions
Trace canning lids onto colored paper and cut out the circles.

Decorate the circles with paper, markers and googly eyes using glue dots.

Attach circle faces to the canning lids with more glue dots.
Latest posts by Amanda Formaro
(see all)