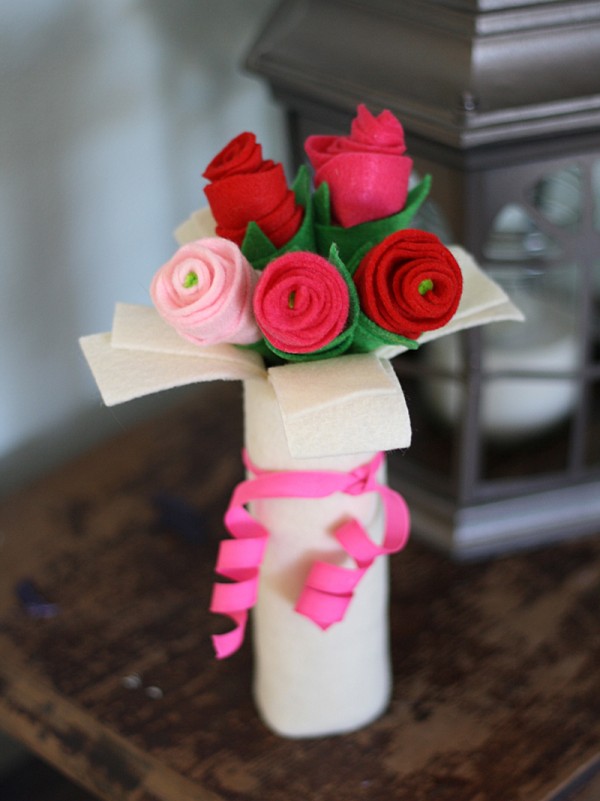 I have massive amounts of felt. Massive. I have 5 different plastic containers that hold color coordinated sheets of felt because every time I go to the craft store, I grab a handful more. Why? Because it's cheap and a great crafting medium to use with kids. Valentine's Day is less than a week away. These super pretty felt roses would make a great gift for a grandparent or teacher, or (*ahem*) even Mom! ;-) I made these for Kix Cereal, so head over to their site to get the tutorial by following the link below.
Get the tutorial for this Cardboard Tube Bouquet of Felt Roses on Kix Cereal. Or you can learn how to make beautiful roses from tissue paper here!
Amanda Formaro is the crafty, entrepreneurial mother of four children. She loves to bake, cook, make kid's crafts and create decorative items for her home. She is a crafting expert and guru in the kitchen and has appeared online and in print publications many times over the years. She is also the editor for the Home & Garden channel at Craft Gossip and owner of FunFamilyCrafts.com.
Latest posts by Amanda Formaro (see all)