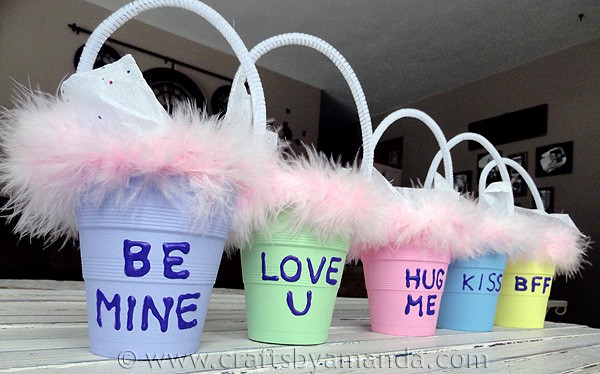 I love all the conversation heart crafts around for Valentine's Day. I've made some other conversation heart crafts, and I've made treat holders for other holidays as well. So when I saw the cute pink feather boa in the craft store the other day, I was immediately struck with this idea. Well, a variation anyway. My original thought was not about conversation hearts, but rather a more generic Valentine design.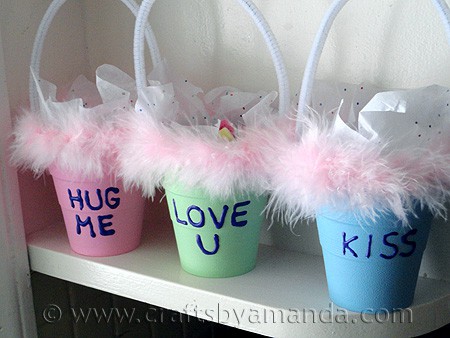 Originally I was thinking of painting the cups with red paint and then decorating them with white and pink hearts, another with polka dots, and so on. But as I was going through my paint I was looking at the pretty pastel colors and my thoughts went straight to conversation hearts. I made some Conversation Marble Magnets a couple of years and also made this Paper Conversation Heart Wreath for Kaboose a few years ago.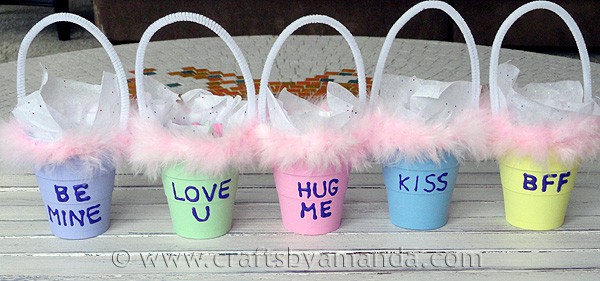 Recently I saw some cute Valentine buckets at Pier One. They were a glittery pink or red (can't remember) with a soft white feathery rim. I drew my inspiration from all of these things to come up with these conversation treat holders. They are easy to make and would be cute for classroom treats or a Valentine party!

I used Americana paints, but you can use any acrylic craft paint that you have on hand. Use pastel colors, I used Americana Baby Blue, Wisteria, Baby Pink, Pineapple and Pistachio Mint. Paint your cups and let them dry. Give them a second coat if you think they need it.

For the handle, bend both ends of a white chenille stem, about 1″. As you can see I'm curving the chenille to demonstrate how it will look. Poke the chenille stem through the foam cup and bend to secure.

Glue the feather boa around the rim of the cup, overlapping the chenille handle. You can use a marker to write the words, I used some 3D paint, an Americana Writer in purple. I could not bring myself to use red, which is what real conversation hearts look like. I just couldn't! The colors of the cups were too pretty! :)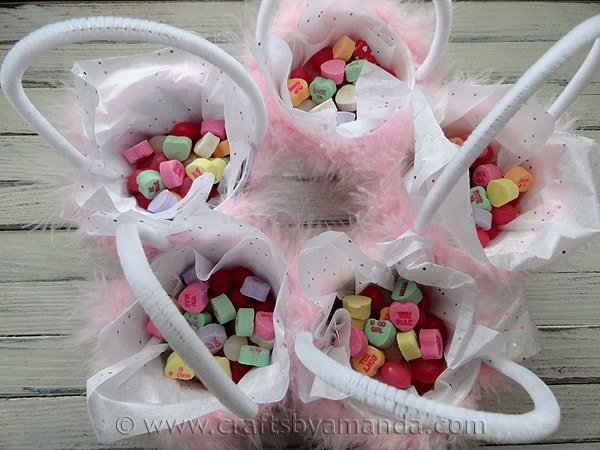 When everything is dry, line with tissue paper and fill with treats!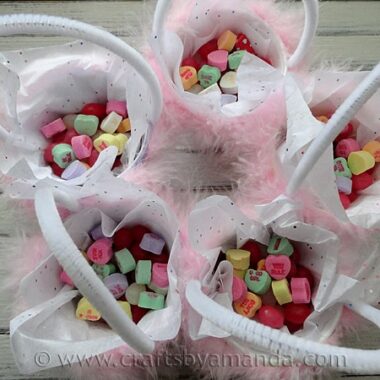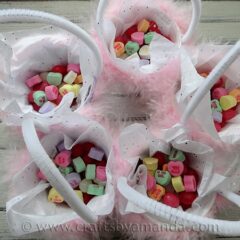 Print Project
Conversation Valentine Treat Holders
Supplies
Foam cups

White chenille stems

Pastel acrylic paint

Pink feather boa

Marker or 3D paint writer

Instant grab glue
Instructions
Paint each cup and let dry.

Bend the ends of the chenille stem and insert through the cup to create the handle. Bend the ends to secure.

Glue the feather boa around the rim of the cup, overlapping the handle.

Use 3D paint or a marker to write conversation heart phrases onto the cups.

Line cups with tissue paper and fill with treats!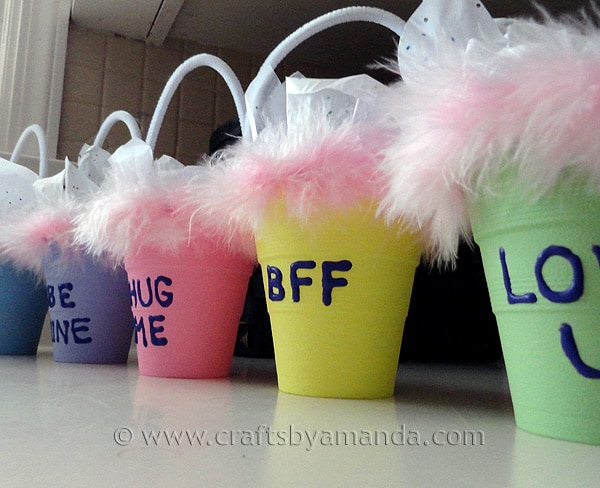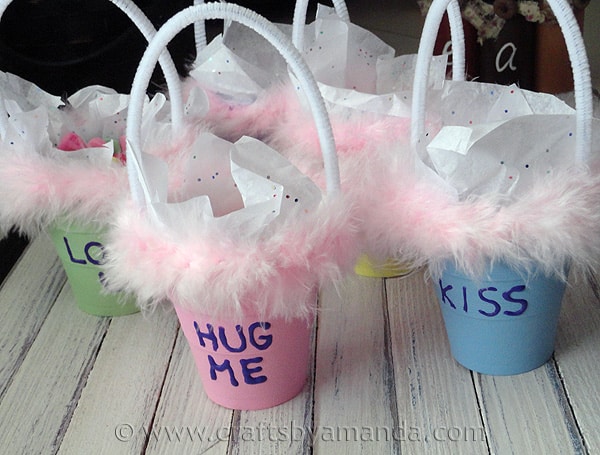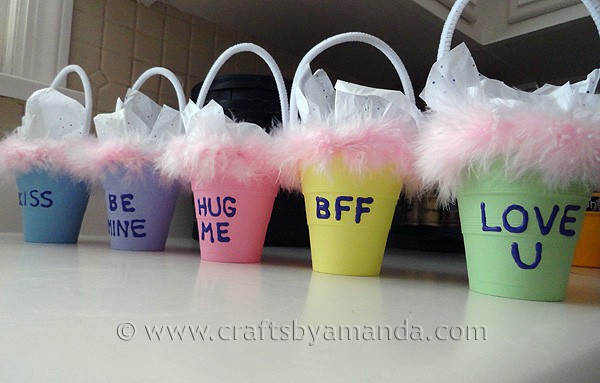 '); // ]]>

Latest posts by Amanda Formaro
(see all)