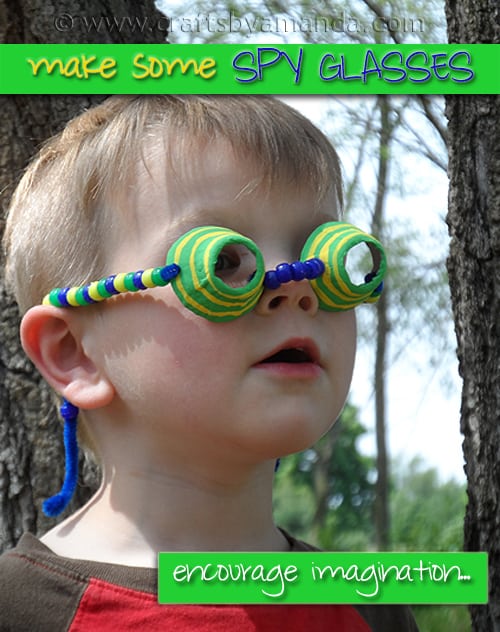 When children are young their minds are full of wonder. Boys are especially rambunctious and ready to investigate every nook and cranny. Feed off that adventurous nature and encourage imaginative play by making these fun spy glasses! They'll love threading the beads and bending the stems into place. Look out James Bond, there's a new spy in town!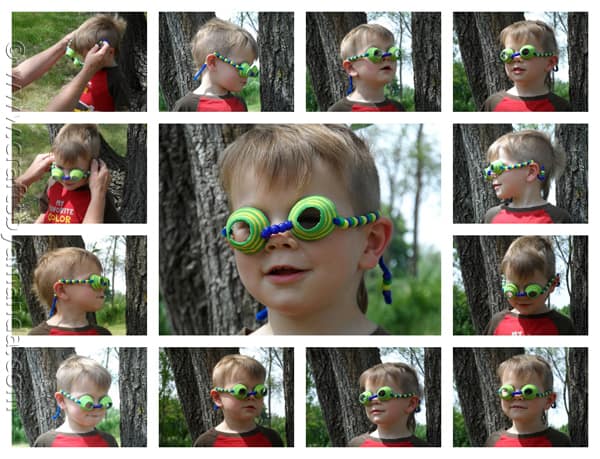 While my kids have outgrown cute projects like this, I still have some fun now and then visiting my neighbor Debra and her grandson. He looks so handsome in his new specs doesn't he? What a cutie!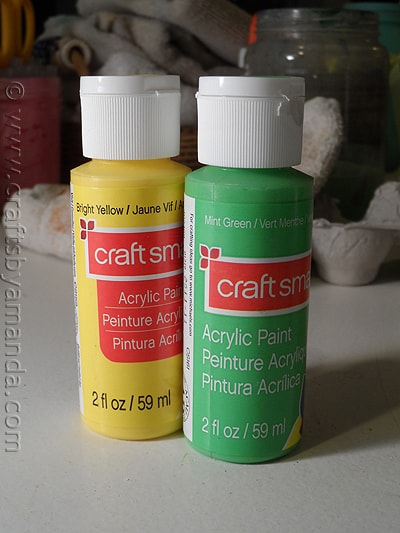 To make these glasses you'll need some craft paint. I like CraftSmart, you can get it at Michaels Crafts. It's very economical, usually less expensive than other brands, but better quality than your typical children's paint.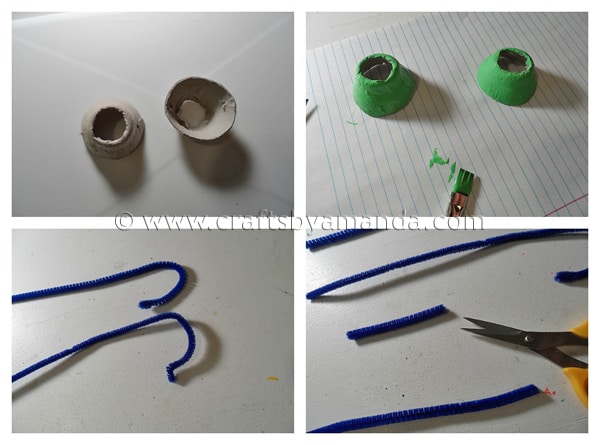 You'll also need two cups from a cardboard egg carton, some pipe cleaners and pony beads.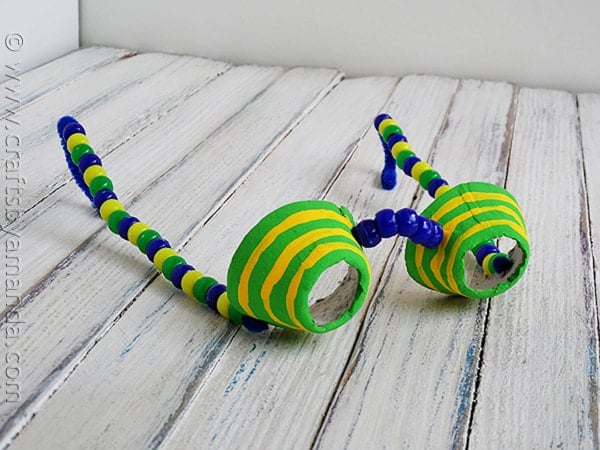 Encourage your little ones to use their imagination, while they are still young enough to be blessed without a care in the world! :)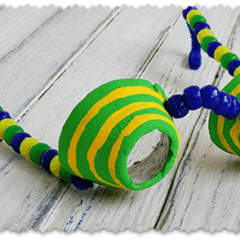 Print Project
Egg Carton Spy Glasses
Supplies
2

cardboard eggcups

3

blue pipe cleaners

19

blue pony beads

14

yellow pony beads

14

green pony beads

Green and yellow paint

Scissors

White craft glue

Toothpick
Instructions
Trim the egg carton cups with scissors and cut a hole in the bottom of each one for the eye openings.

Paint the cardboard eggcups green and allow them to dry. Paint yellow stripes around the eggcups and allow them to dry.

Cut a 3-inch piece from one of the pipe cleaners; set the remaining section aside for another project.

Use a toothpick to poke a hole in the side of each eggcup to accommodate the nosepiece. Thread one end of the 3-inch pipe cleaner into one of the holes and bend the end inside the cup to hold in place. Thread 5 blue beads onto the pipe cleaner. Poke the open end through the other eggcup and bend to secure.

Use a toothpick to poke a hole on the opposite side of each eggcup to accommodate the arms of the eyeglasses. Insert one end of a pipe cleaner into the hole. This will be long, so pull enough through to allow room at the end to curve around your child's ear. Twist the pipe cleaner together.

Thread beads onto the pipe cleaner, leaving the ear hook open. Bend the very end of the pipe cleaner to "hide" the pointy end so that it doesn't cause discomfort. Repeat for the other arm.
Expert Tips & FAQs
You may need more or less beads than are called for in the instructions, depending on the size of your child's head.
Latest posts by Amanda Formaro
(see all)