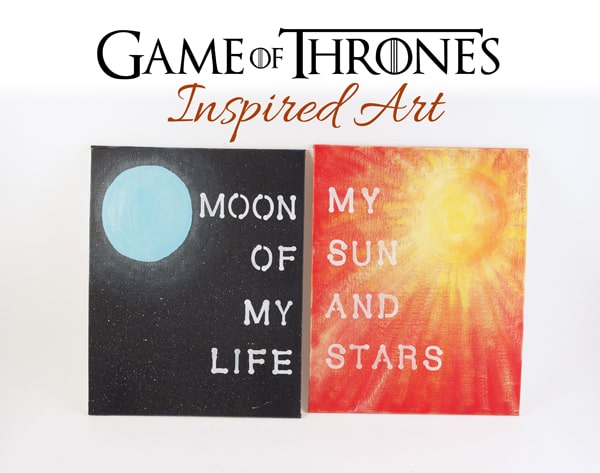 I was so proud of my daughter, she made these canvases for her friend/roommate, a big fan of Game of Thrones. We love the show too! One day she asked me if I could help her make something her roomie had spotted on Pinterest. Kristen is very giving and kind, always has been, one of her best traits! So she knew immediately she wanted to make them for her roomie's birthday.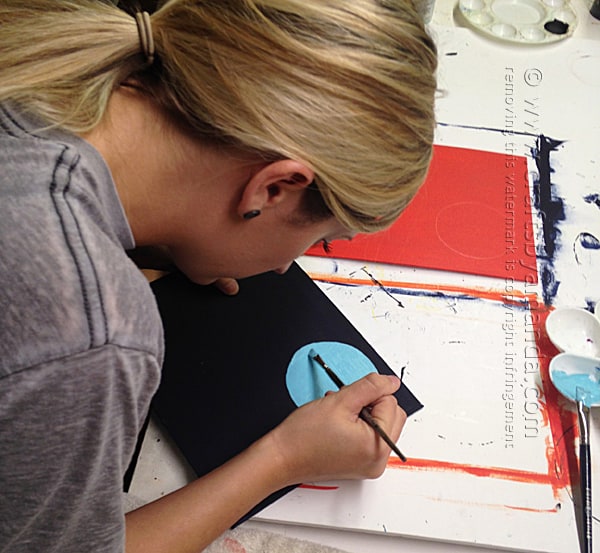 She came over and all I did was give her some direction, that's it. She did these all by herself. I did do the letters as she had never stenciled anything before, but everything else was all her! She painted them, shaded them… everything. She really enjoyed the process too, so I think she's found herself a creative outlet. :)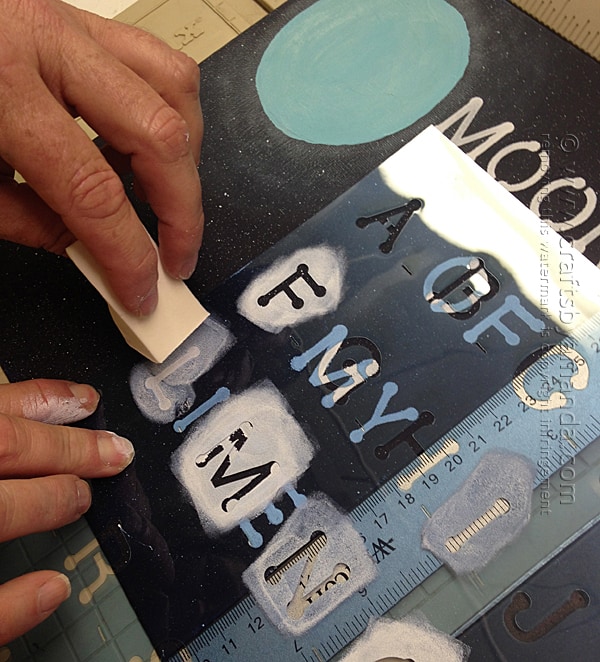 I was really proud of Kristen for this as she's always thought she didn't have any artistic talent. But once she started painting she really found it enjoyable and wants to do more. I'm so glad!
There won't be a tutorial for these as Kristen was actually inspired by something her roommate had found on Pinterest that was pinned from an Etsy shop. So instead, I'll link to the shop so if you want a set you can buy them from there.
I just wanted to show you Kristen's work because I am so proud of her. Way to go girl! :) Oh, and yes, her roommate loved them!
Have your read A Game of Thrones
(affiliate link) or do you watch the HBO show?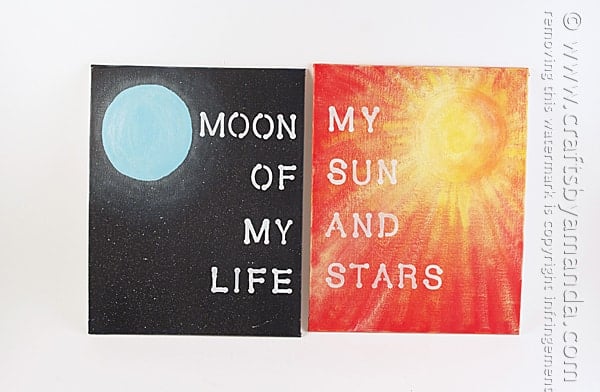 Latest posts by Amanda Formaro
(see all)