A photo cube is easy to make photo craft and is the perfect personalized gift for birthdays, holidays, weddings and anniversaries. If you need a gift idea for a friend, learn how to make a photo cube! Photo cubes covered with pictures your kids are also great for grandparents.
Photos of couples are ideal for those getting engaged, newly married or celebrating an anniversary. Whatever the occasion, the gift of a handmade photo cube is a fun personalized gift they will cherish forever.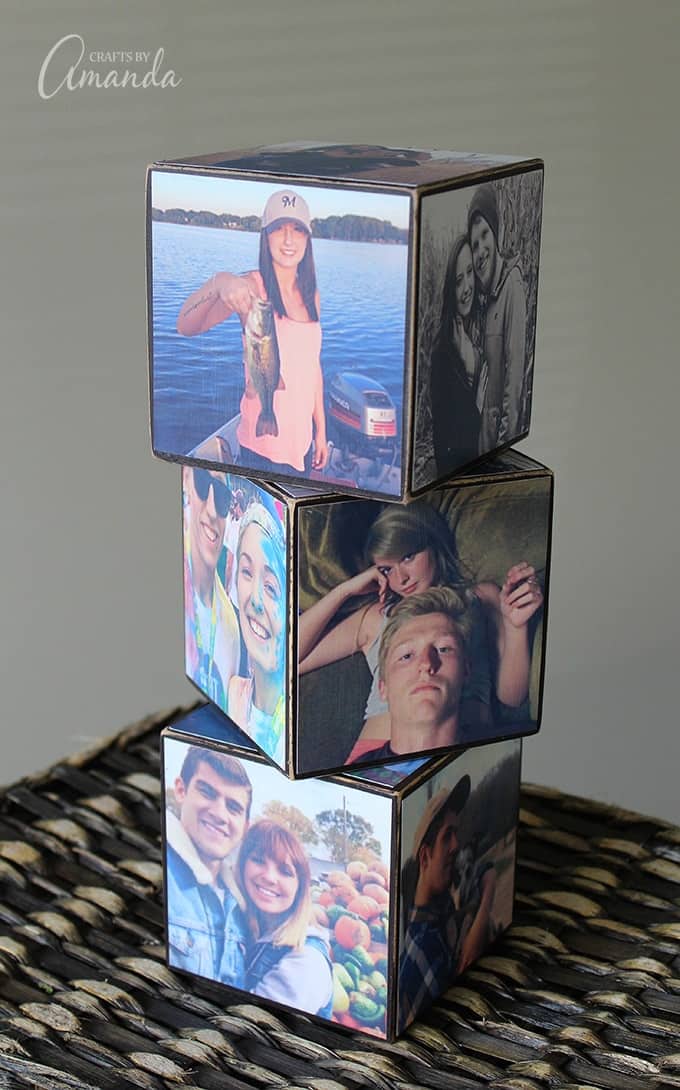 How to Make a Photo Cube
When making a photo cube, you will definitely want photos that have been printed on photo paper rather than copier or printer paper. You can certainly make your cube with regular paper, but photo paper is sturdier and hold up better to decoupaging.
If you prefer to buy a photo cube, you can get one from Amazon here.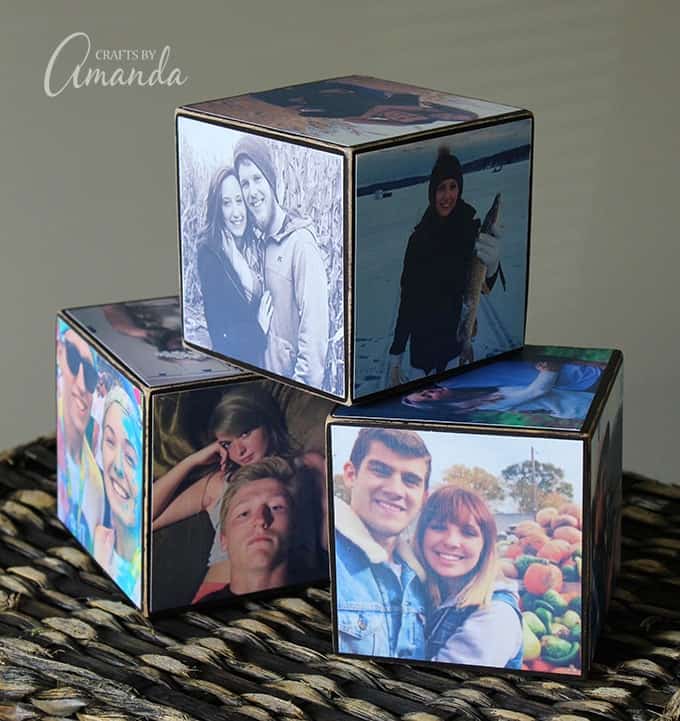 Photo Cube Supplies
Here is a list of supplies that I used to make my photo cubes.
These particular photo cubes went to three different people and they all loved them! I made them for my daughter, one of my sons and my daughter's newly engaged friend.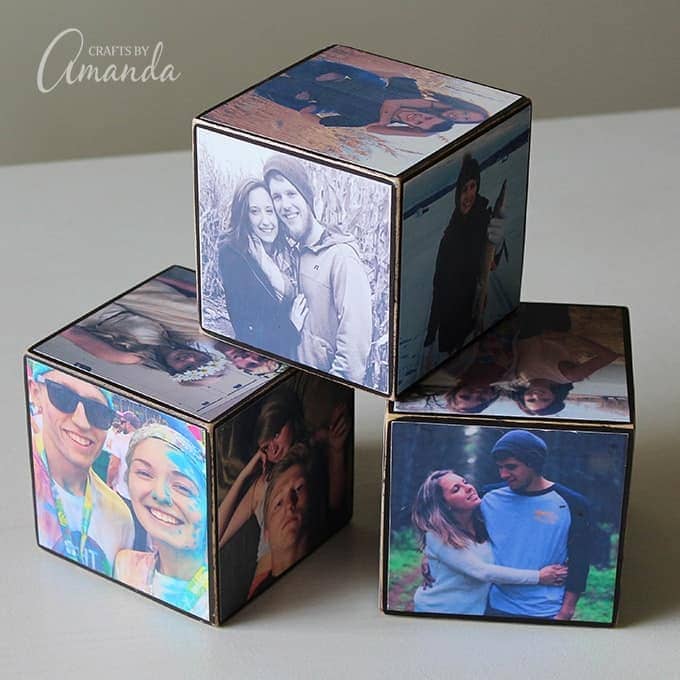 Are you ready to learn how to make a photo cube yourself?
I made this project in cooperation with My Printly, so to get the full tutorial please click right here.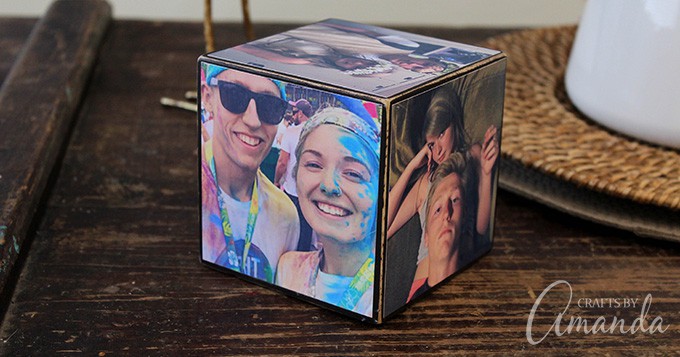 Amanda Formaro is the crafty, entrepreneurial mother of four children. She loves to bake, cook, make kid's crafts and create decorative items for her home. She is a crafting expert and guru in the kitchen and has appeared online and in print publications many times over the years. She is also the editor for the Home & Garden channel at Craft Gossip and owner of FunFamilyCrafts.com.
Latest posts by Amanda Formaro (see all)