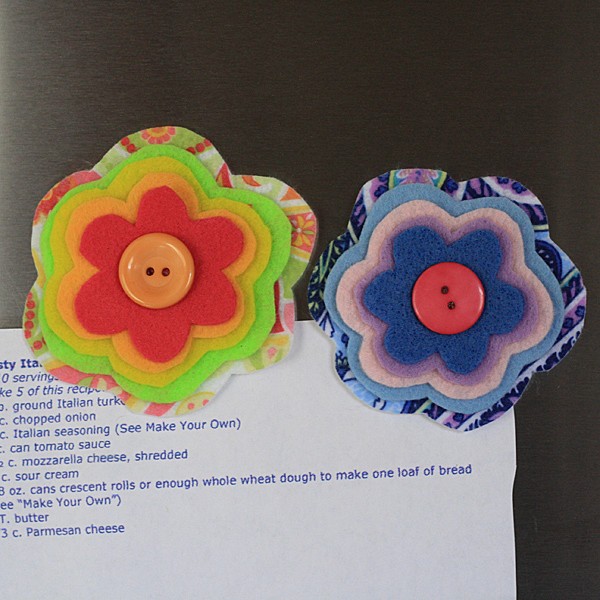 I drew a little inspiration for these layered felt flower magnets from one of my previous projects. I'm actually running a little low in my felt stash, so I was digging through the containers and came across some felt circles I had brought home from the CHA show a few years ago. They were from a make and take demonstration I did and have been at the bottom of the stash pile ever since.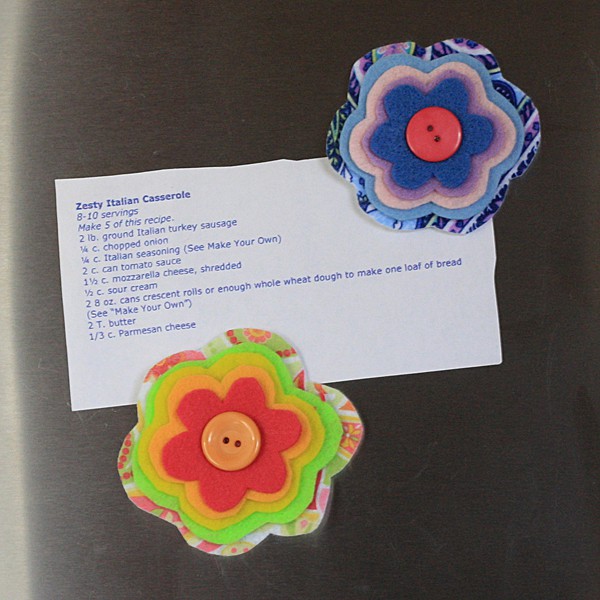 The paisley patterned felt made me think of flowers. Not sure why, but it did. And so the idea for these layered felt flowers was born.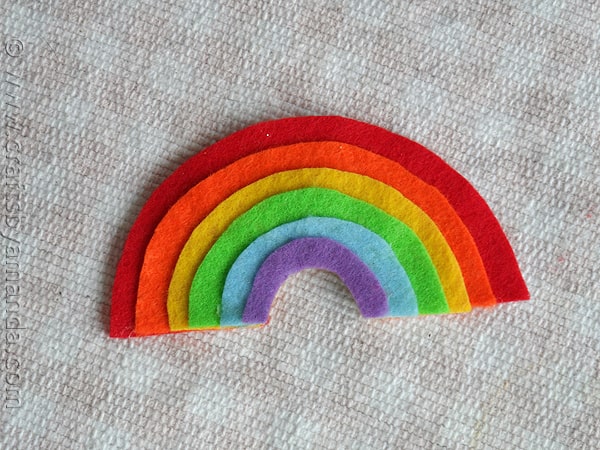 Here's the layered felt rainbow if you would like to try your hand at that.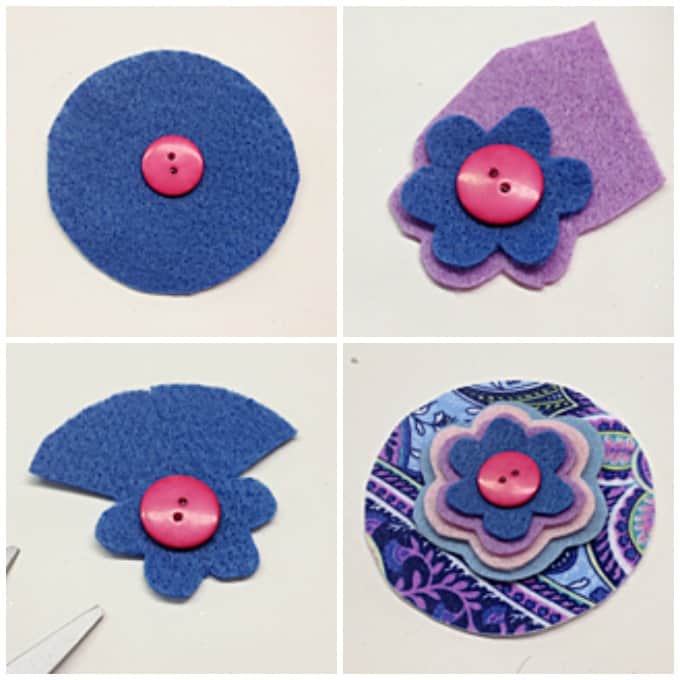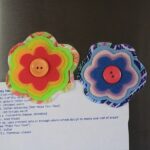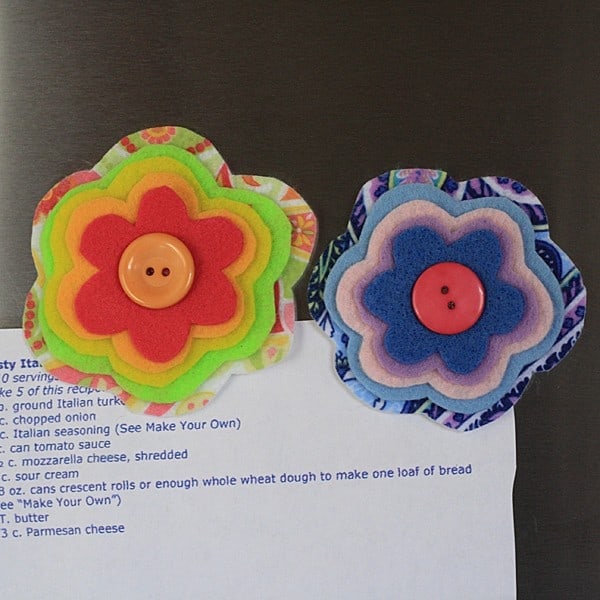 Print Project
Layered Felt Flower Magnets
Supplies
1

patterned felt

4

felt colors to compliment

1

button

1

magnet

Tools: scissors

hot glue gun
Instructions
Cut a piece of felt into a 3 1/2" circle. Glue a button to the center of the felt circle.

Cut a line from the edge of the felt to the center where the button is. Repeat this around the circle a total of six times, spacing them an inch or so apart. Now cut those flaps into petals by rounding the edges.

Glue the felt flower you just created to another piece of felt of a different color. Use the first flower as a guide and cut around the petals, leaving a 1/4" border all the way around.

Repeat the previous step twice with two more contrasting felt colors.

Glue the layered flower (there should be a total of four layers) to the patterned felt and repeat the cutting process to complete the fifth layer. Glue a magnet to the back.
I originally made this project for Spoonful. Spoonful has since closed and the instructions were taken down. I am putting the instructions here until such time that Spoonful projects are redirected to a new home. At that time I will remove the instructions and link directly to the project on their site. 
Amanda Formaro is the crafty, entrepreneurial mother of four children. She loves to bake, cook, make kid's crafts and create decorative items for her home. She is a crafting expert and guru in the kitchen and has appeared online and in print publications many times over the years. She is also the editor for the Home & Garden channel at Craft Gossip and owner of FunFamilyCrafts.com.
Latest posts by Amanda Formaro (see all)