1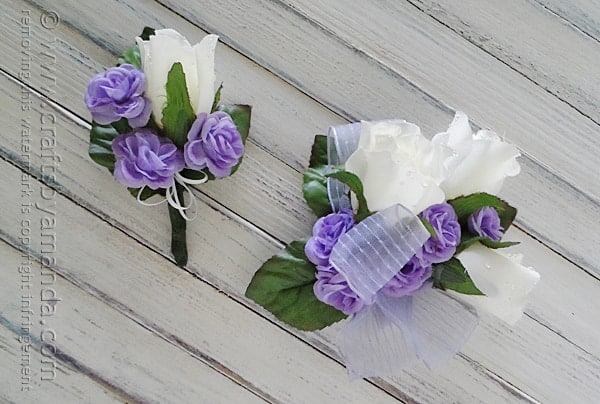 It's been two years since my daughter, Kristen, went to her senior prom. She graduated high school in 2012, and now my 16 year old son is getting ready to attend his junior prom at the end of this month. Where we live, the prom queen is actually crowned as a junior, not a senior, and I am gushing with pride to be able to say that my daughter and her boyfriend were Prom King and Queen her junior year (2011)! That also meant that whether they wanted to or not, they had to attend their senior year because THEY must crown the next junior king and queen.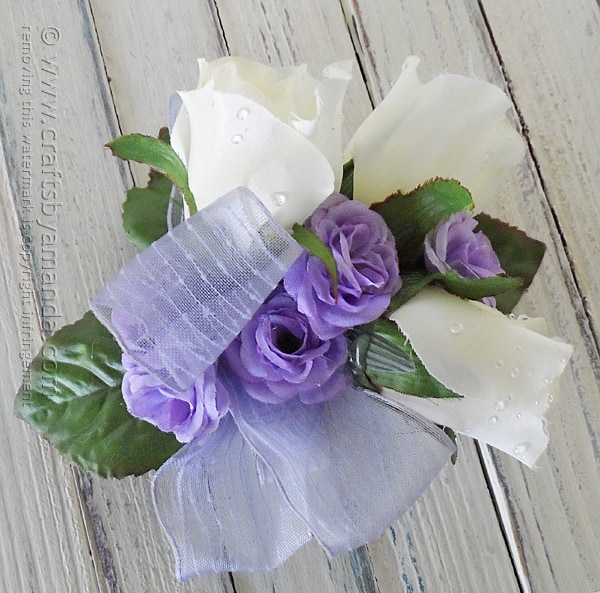 Prom is expensive. Kristen has always been a smart shopper though, and found each of her dresses on Craigslist or eBay. Her and her boyfriend, Nick, actually went to prom three years in a row, so it was pretty important to be able to be frugal and smart.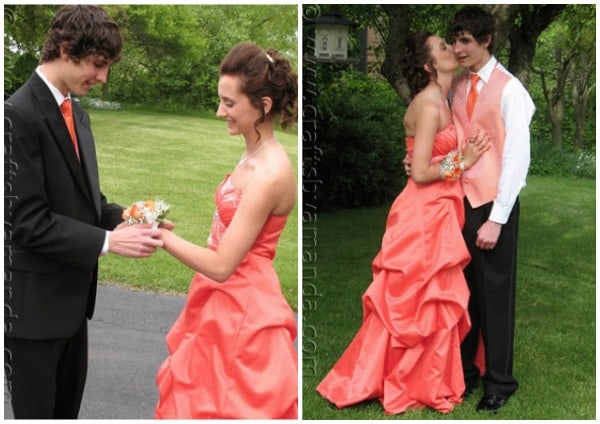 The orange dress she's wearing in these pictures was still brand new with tags. The price on it was $300, but we paid $70.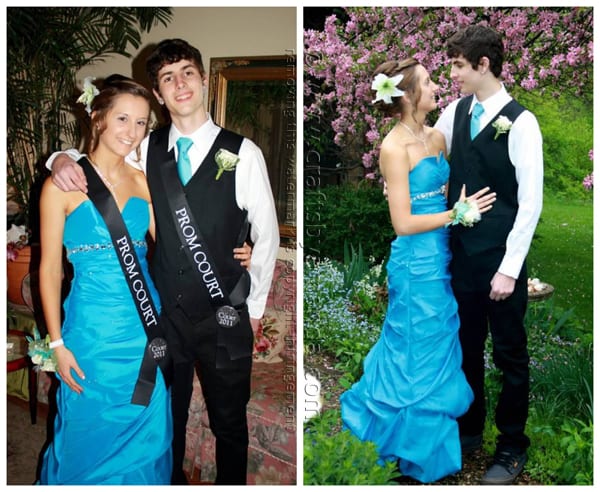 Tickets for prom here are $80/pair. Getting your hair done costs around $50-60. Some girls go all out and get their make up done and their nails too, so add that on to the tab if you do. Renting a tux costs roughly $200, depending on where you go and what you get. Our kids never went with a limo, but if you do, tack that on to the ever inflating bill!
Then of course there's the flowers. Girls wear a corsage and boys where a boutonniere. Depending on the extravagance level, they can cost anywhere from $40 (for both) and up.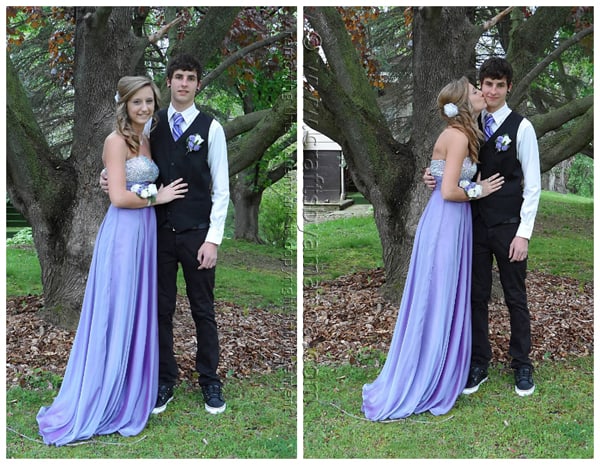 So senior year, Kristen asked if we could make their flowers from silks. I really didn't see why not, so we hit the craft store in search of a matching purple flower. We opted for white roses and a pretty purple flower accent. I already had a light purple sheer ribbon at home, so that really helped with the cost as well. I also had pin backs in my craft supplies and of course, a hot glue gun. That's all we needed.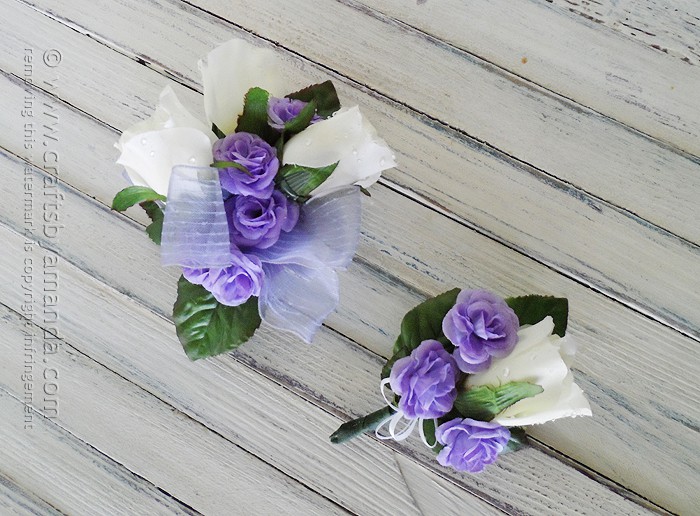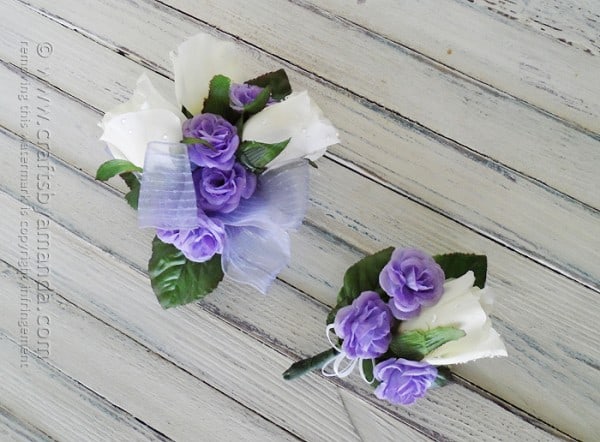 We bought one stem of the purple flowers and one stem of the white roses. They had enough blooms on them for both arrangements. I believe the flowers cost us less than $10.00, so we were already ahead in the savings game.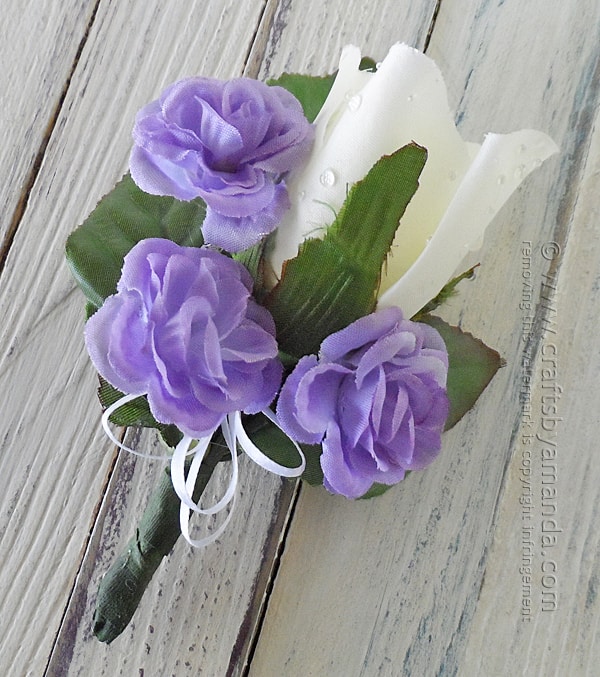 I'm afraid I didn't take any step photos. In fact, that's why I didn't share this on the blog last year or the year before. But they were so easy to make and turned out so pretty, I figured I would go ahead and post them in hopes of giving you some inspiration.
Here's basically what I did:
I used some felt as a backing for each one.
Hot glued the pin back to the felt on the boutonniere and stitched a band of elastic to the corsage.
Hot glued the white roses to the felt.
Tied the ribbon into a double bow and glued that in place.
Glued individual purple flowers in place.
That really was all there was to it. I do apologize for not having a real tutorial, when we were making these I wasn't really focused on providing instructions because it was my first attempt and was focused on prom. One of the best part of making our own is that silks don't die. They still look just as beautiful now as they did two years ago.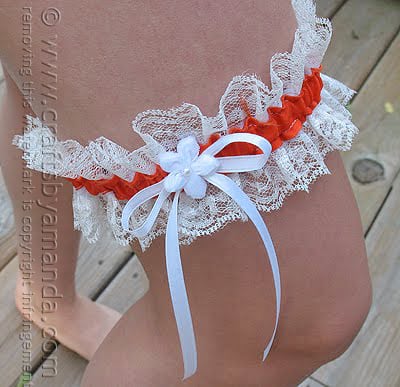 I also made a garter for prom to go with the orange dress above. I posted about that back in 2010. :) Happy prom to all of you!
Latest posts by Amanda Formaro
(see all)