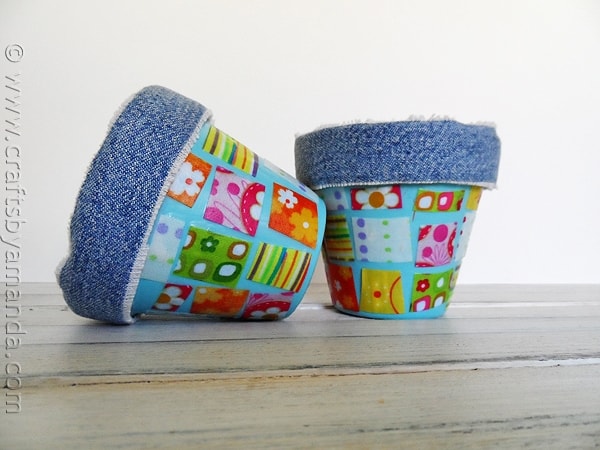 I like to buy those colorful fat quarters available in the craft department at WalMart. Since I don't do a lot of sewing, they are perfect little pieces of fabric to use for smaller projects. Sometimes though, I end up with lots of smaller scrap pieces of fabric that I really don't want to throw away, so I try to incorporate the scraps into something else. I also have quite a bit of denim laying around, and so these little flower pots were born.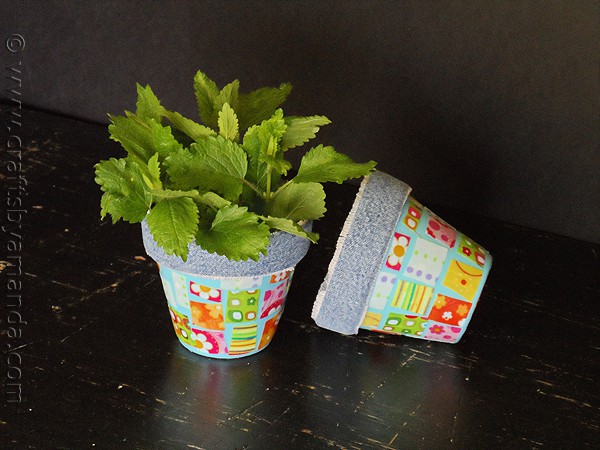 These pots probably wouldn't fare well outside because of the decoupage, but they would be great for little indoor plants like succulents!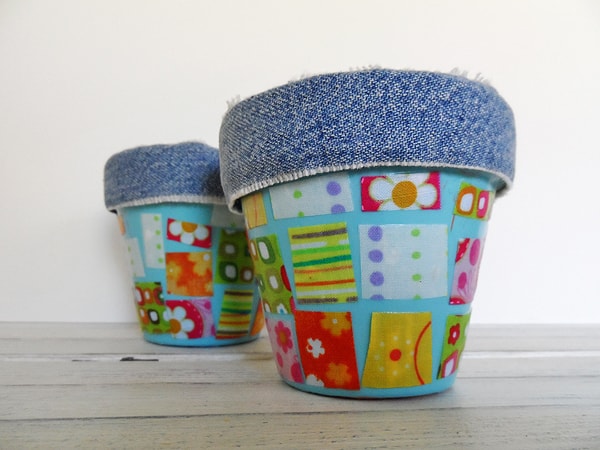 I used Patio Paint because it's my favorite for painting on terra cotta. I originally made this project for Hobby Lobby via DecoArt.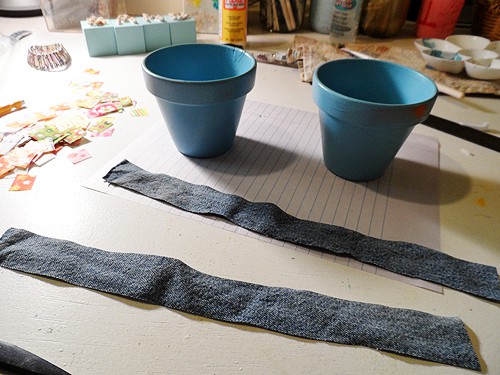 First I painted the pots with [amazon_link id="B000XZY4FO" target="_blank" container="" container_class="" ]Larkspur Blue Patio Paint[/amazon_link]. While they were drying, I cut my fabric scraps into 1-inch squares.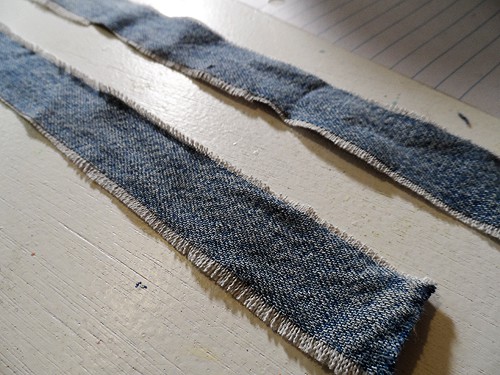 I cut two strips of denim to fit around the brims and frayed the edges by simply pulling at threads along the edges.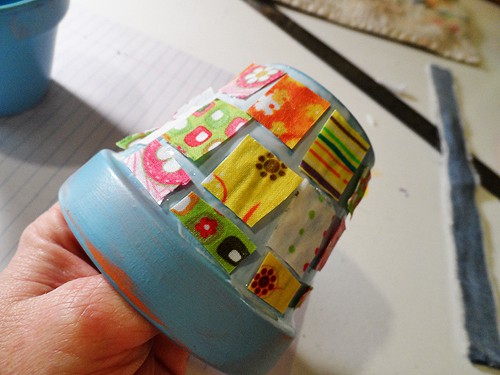 Next, I applied a coat of [amazon_link id="B004VD3JZ0″ target="_blank" container="" container_class="" ]DecoArt's decoupage medium[/amazon_link] (you could use [amazon_link id="B001IKES5O" target="_blank" container="" container_class="" ]Mod Podge[/amazon_link] also) and pressed the squares of fabric onto the pot.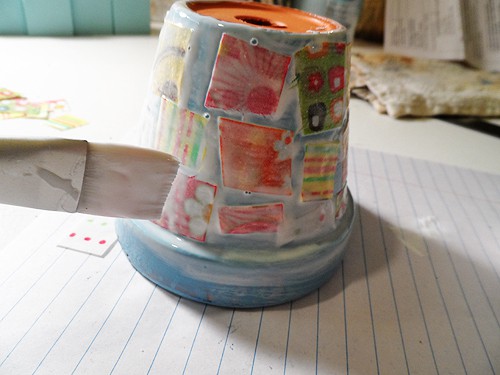 Then I applied a coat of decoupage medium over the top of the fabric scraps.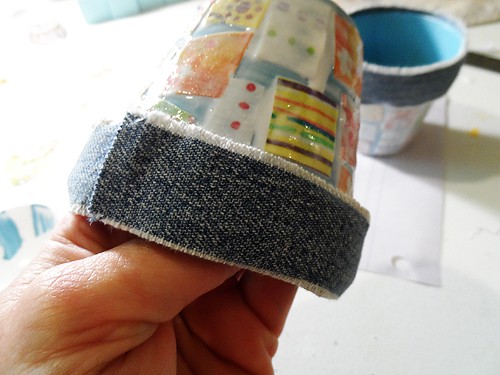 Finally I glued the denim strips around the brims and let everything dry.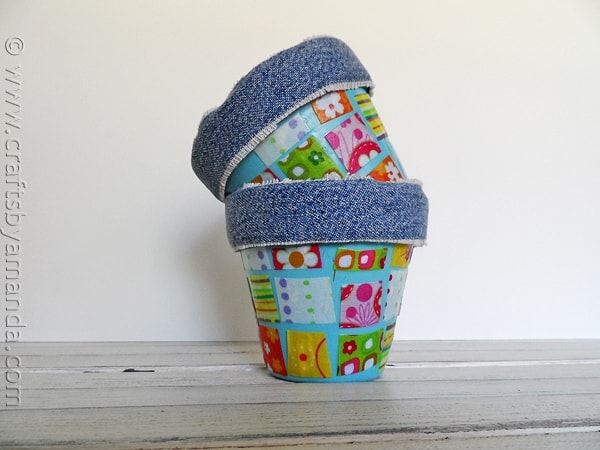 Cute huh? :)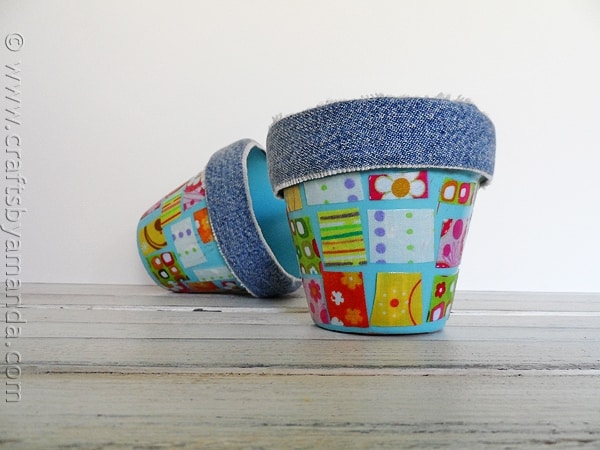 I like 'em! Hope you do too!
Latest posts by Amanda Formaro
(see all)