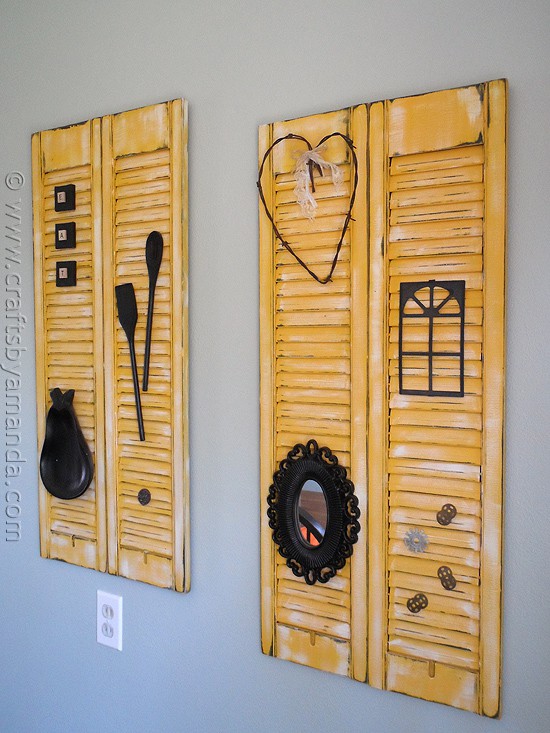 Several months ago I decided not only to paint my dining room, but also to change things around a little. I had some old vertical blinds in that room that came with the house when we bought it, and we had originally painted the room a mocha color. I felt that a lighter color was in order and made a few other changes, which included these recycled distressed shutters.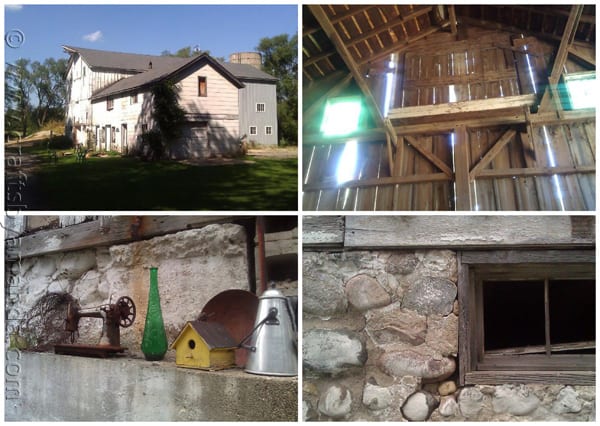 My friend and neighbor, Debra, was cleaning out her barn and came across some old shutters.
She offered them to me, and while I knew what I wanted to do, I hadn't decided on a color yet.
But, it was that project that prompted me to finally do something about my dining room. It's not done yet, I still want to change out the light fixture.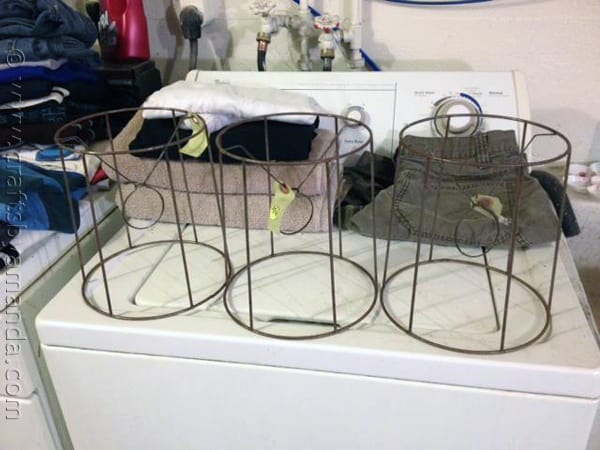 I found these lamp shade skeletons last summer at a barn sale. I'm thinking something along these lines. I also have plans for refinishing the table and love the look of this one. I really hope to tackle those projects this summer!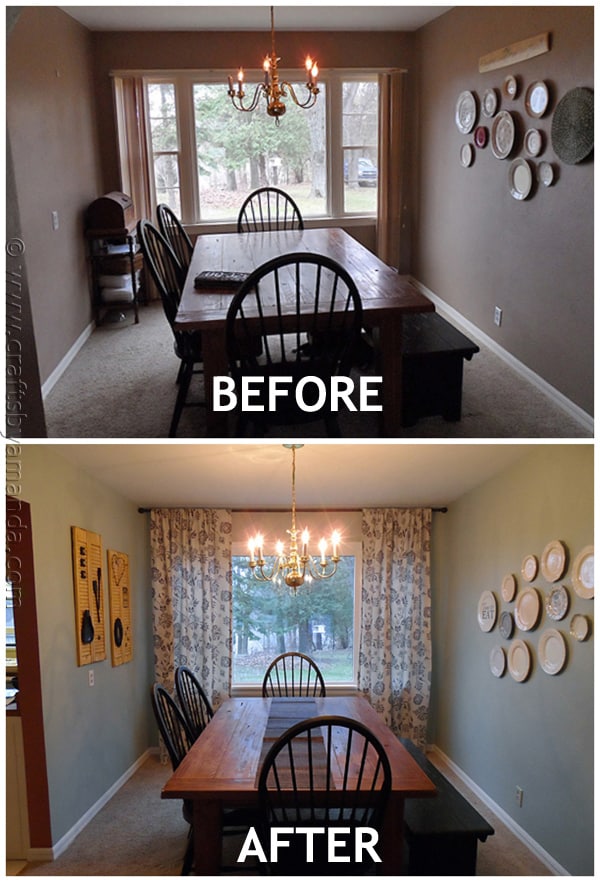 For now though, I'll show you what I did accomplish.
Paint
I wanted to thank my friend Kim of Sand & Sisal for suggesting the Sherwin Williams paint color Comfort Gray. That's what I went with and absolutely love it.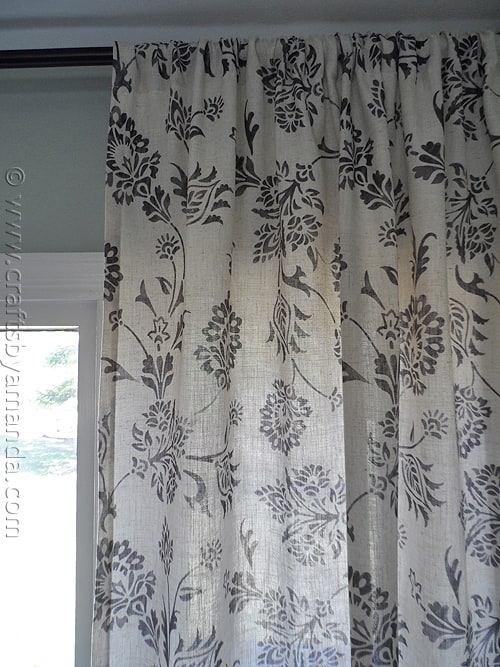 Drapes
The drapes I found at JC Penney. They have the look of a tightly woven burlap that has been stenciled. I really love them. Regular panels were $25, the longer ones that I bought were $35. Hanging them on a black rod was a nice contrast with the wall color, and hanging them floor to ceiling makes the room look bigger.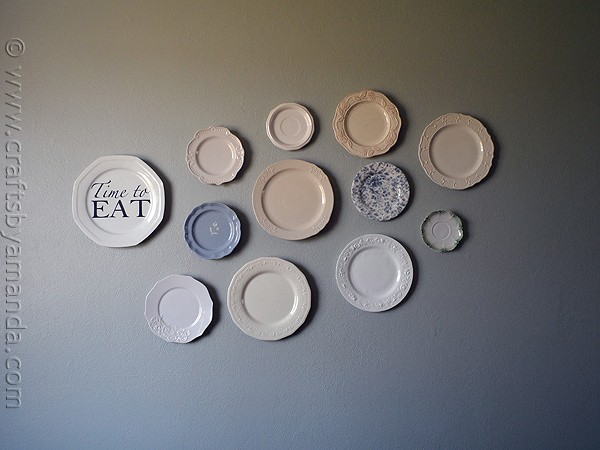 Plate Wall
I actually had a plate wall already, I just switched out some of the plates to make the new collection lighter in color.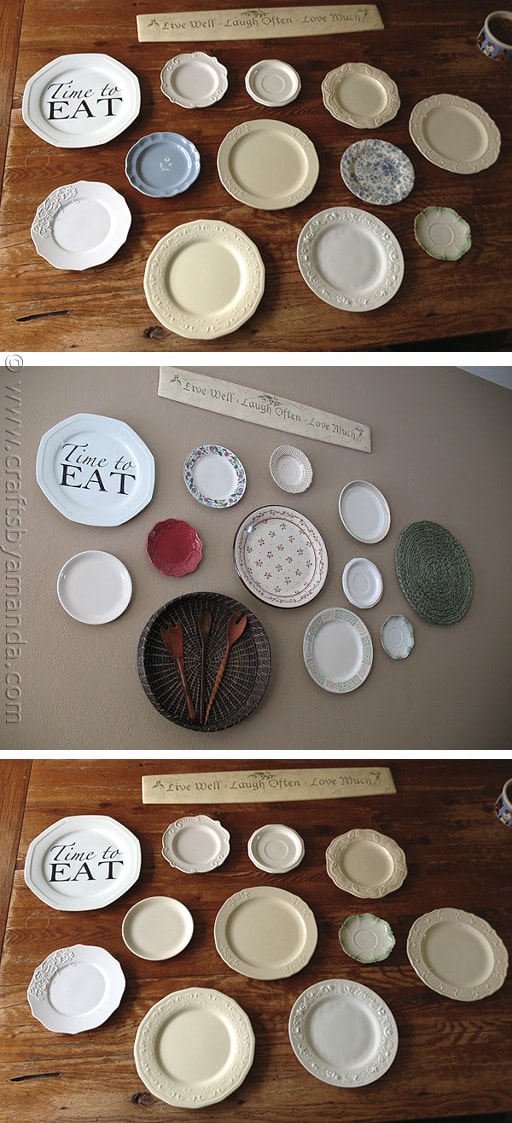 The easiest way to play around with the placement is to lay them all out on the table or floor. I wanted mostly white and ivory, so I removed the colored and brown plates. I did add in a little bit of blue to play off the wall color.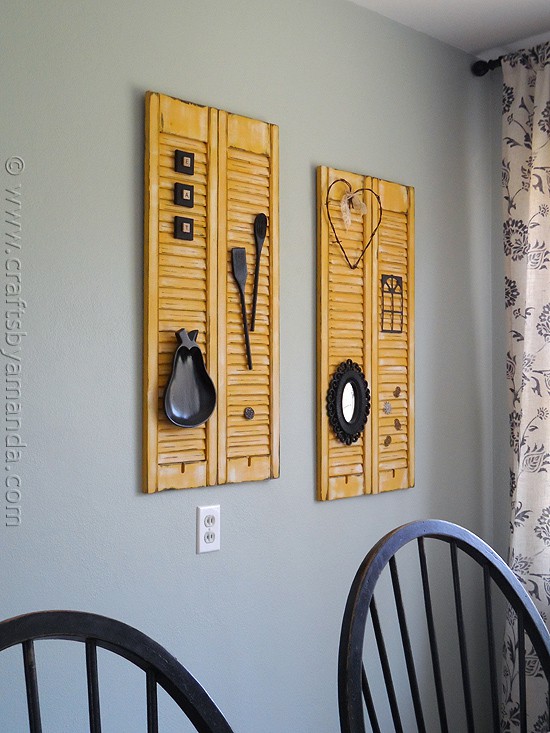 Shutters
And, of course, there's the shutters. I wasn't sure what color to paint them. I was inspired by these but knew I couldn't go with the blue. Brittany from Pretty Handy Girl suggested I go with yellow for a color pop.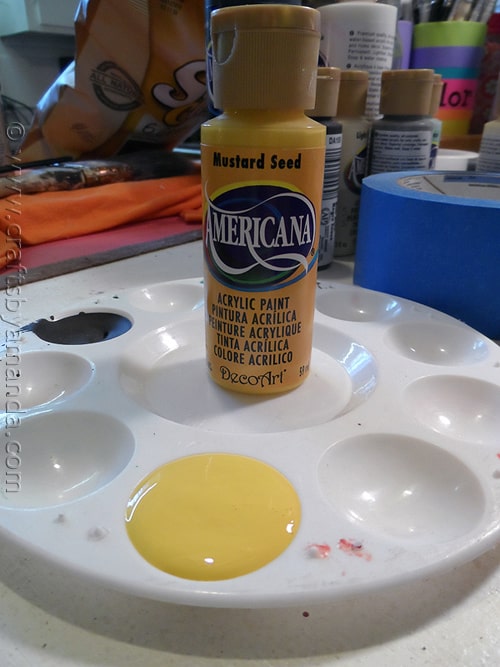 That's when I knew I wanted it to be DecoArt's Mustard Seed. I just love that color!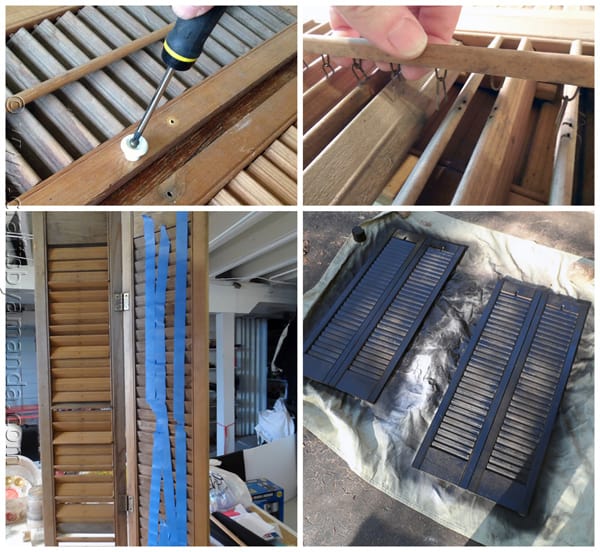 Here's the process that I followed. I started by removing the hardware and the slats that moved the shades up and down. Since I removed those, now those shades were flopping in the wind, so I taped the backside in place with painter's tape. Then after a good cleaning up and sanding I spray painted them black.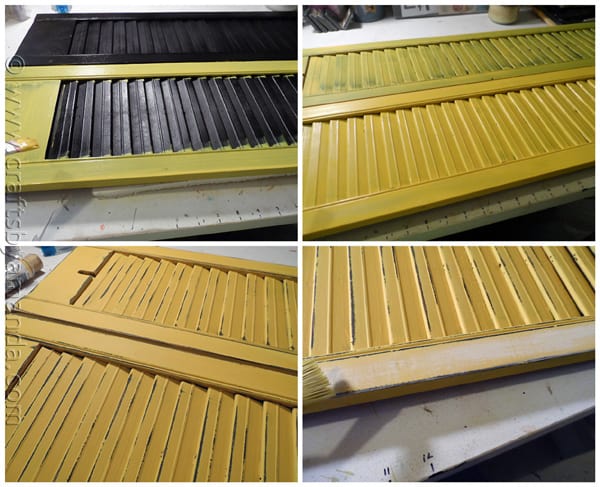 Once the spray paint was dry, I brushed on a coat of Mustard Seed. It took me three coats to get the coverage I wanted over the black. After sanding edges and raised areas, I dry brushed some warm white over the Mustard Seed.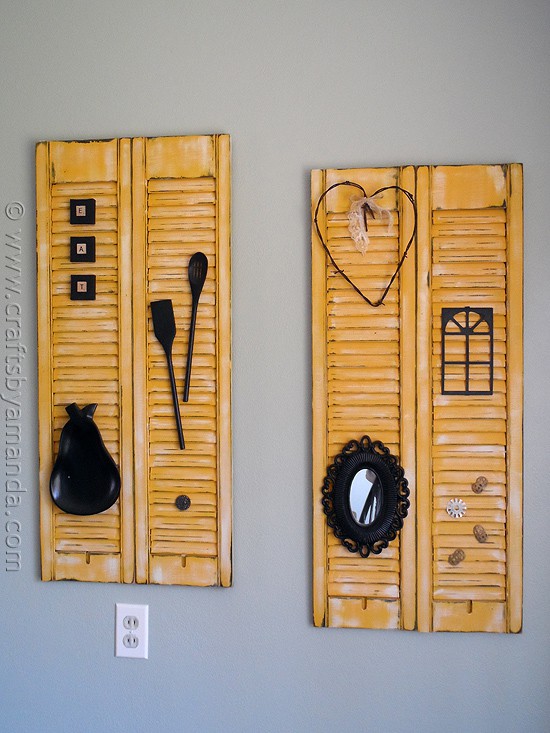 I left the painter's tape on the back (haha) and attached wire picture hangers. For the accessories, I just found a few things I had about like dollar store wooden utensils, an old 70's style mirror, and some mini black canvases onto which I added scrabble letters.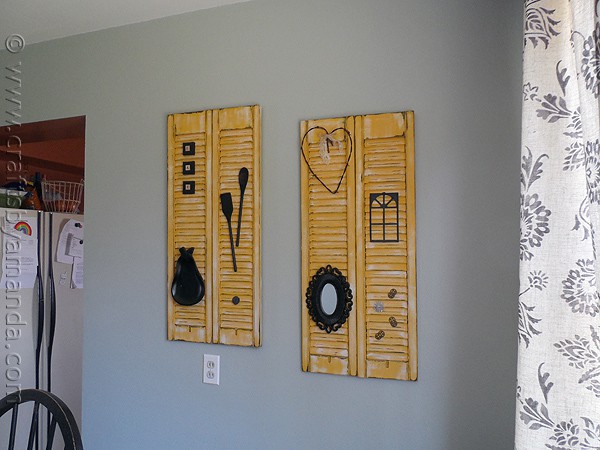 I'm really pleased with how they turned out! And, I got Debra's seal of approval too. ;-) She stopped by recently and asked why I hadn't blogged them yet! I can't wait to do the table and the light fixture. Now, if only the weather would cooperate.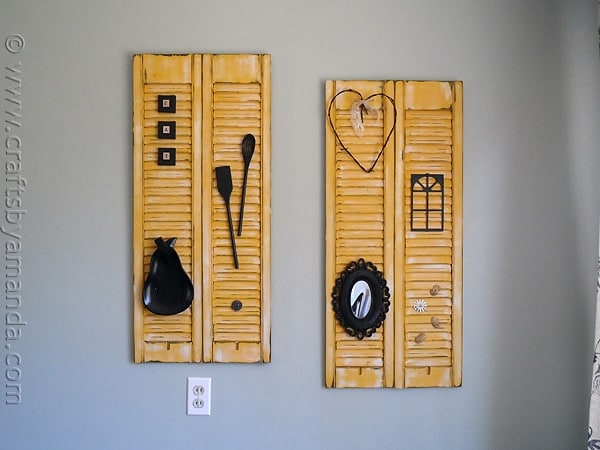 I am a DecoArt Core Blogger. I was compensated for this post, but have always loved DecoArt products! Therefore, all opinions expressed here are 100% my own.
Latest posts by Amanda Formaro
(see all)