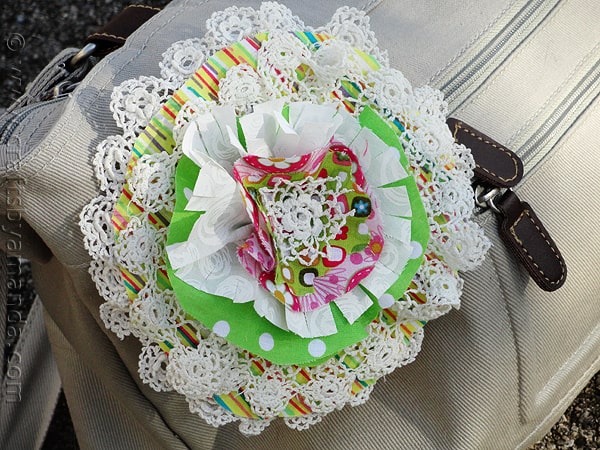 Last week I attended a food blogging conference in Orlando (details to come on my food blog) and the day of the actual conference was none other than St. Patrick's Day. Well, I don't wear green much, so to avoid getting pinched ;-) I made this super simple no-sew fabric flower pin to adorn my bag. The bag was a bit boring and conservative anyway, so the frilly flower pin was the perfect accessory.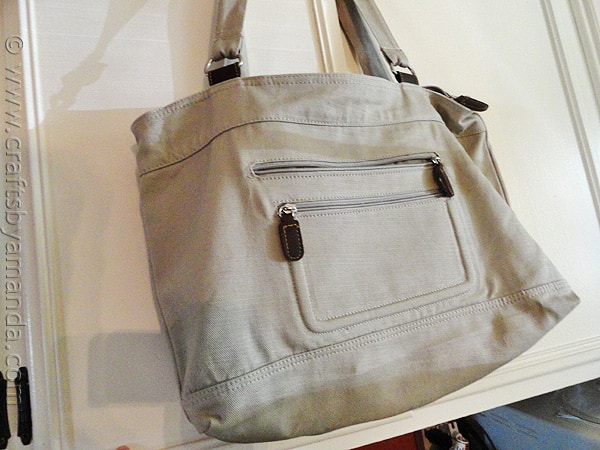 Here's the boring before bag. Functional but yawn! It held my laptop a note pad, pens, my phone, Kindle, etc. But boring, blah. Down in the craft room before I left I dug through my fabric scraps and looked for anything with green in it, and anything that would compliment green. I found a couple of stained doilies too, which I think really added to the flower's character.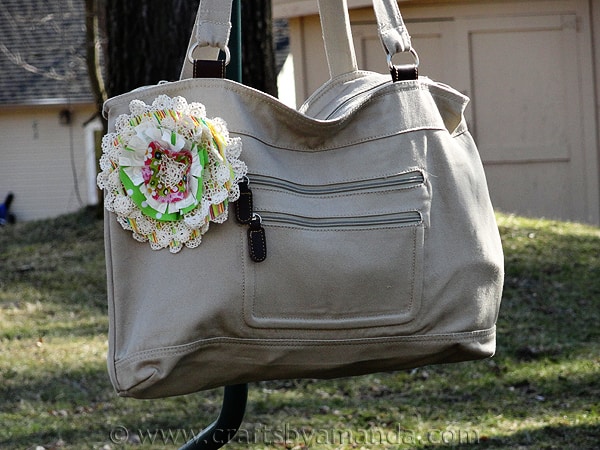 It was pretty darn easy to put together, and I just used my glue gun to do it. No sewing! :) I didn't use any patterns either, just cut all willy nilly like.

Gather your fabric, cut into circles and layer them on the table until you are happy with the layers. I alternated patterns with doilies, and I even cut the center out of one of the doilies to use in the middle of the finished flowers.

You can curve and scallop the edges a bit if you want to. All I did was to gather the doily and glue it onto the first fabric circle. Then I repeated this process with the fabric over the doily.

You can pinch the centers to give the flower more dimension. Cut each circle smaller as you layer and work your way toward the center. Cut edges into fringe too for a different texture. I also used a piece of felt as the backing and hot glued the pin to the back.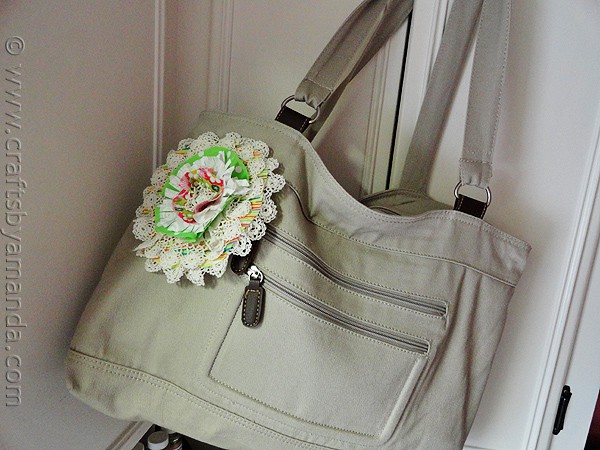 Hope you all had a great St. Patrick's Day!
Latest posts by Amanda Formaro
(see all)