Letting the kids stay up for New Year's may sound like a good idea… until you're two hours past bedtime and they are bored out of their minds! Keep them happy with these fun New Year's Crafts for Kids (and while they're occupied, consider turning the clock forward a couple of hours!)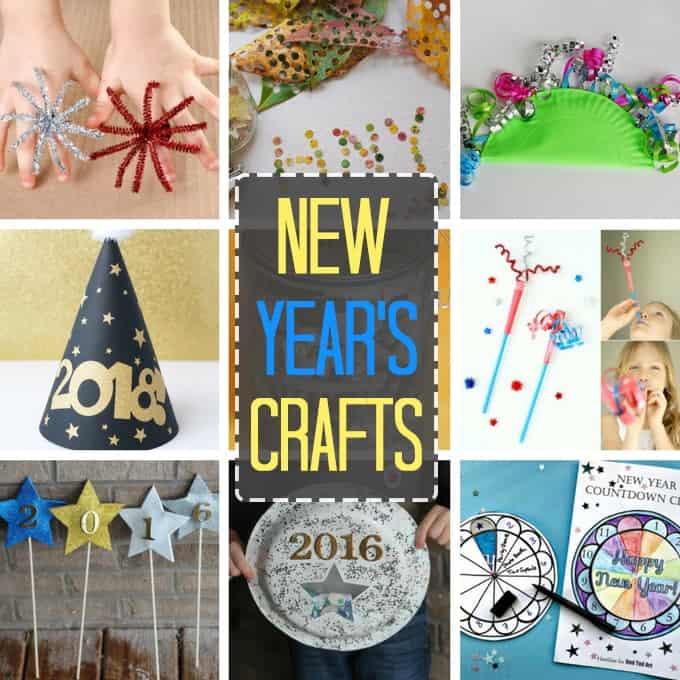 New Year's Crafts
I've learned the hard way that New Year's Eve and Kids don't mesh, so we like to celebrate early in the day and count down to bedtime.
A fun way to build up excitement is to make some homemade New Year's crafts and talk about your favorite parts of the past year and what you're most looking forward to for the next year. While your kids are engaged with these fun craft ideas, they may just open up and share some insights you wouldn't expect!
Several of these crafts are pure fun – while others have a sentimental or thoughtful side. Try a mix when planning your New Year with kids.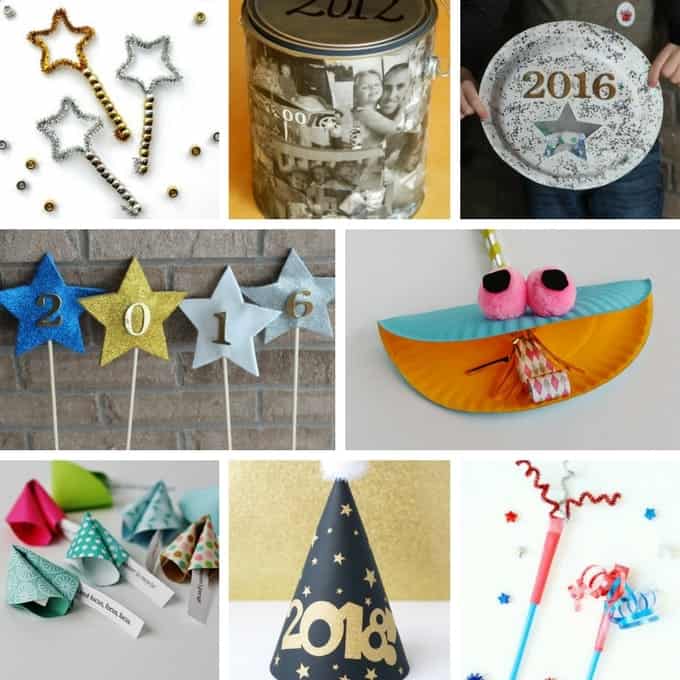 New Year's Crafts for Kids
(Clockwise from top left corner)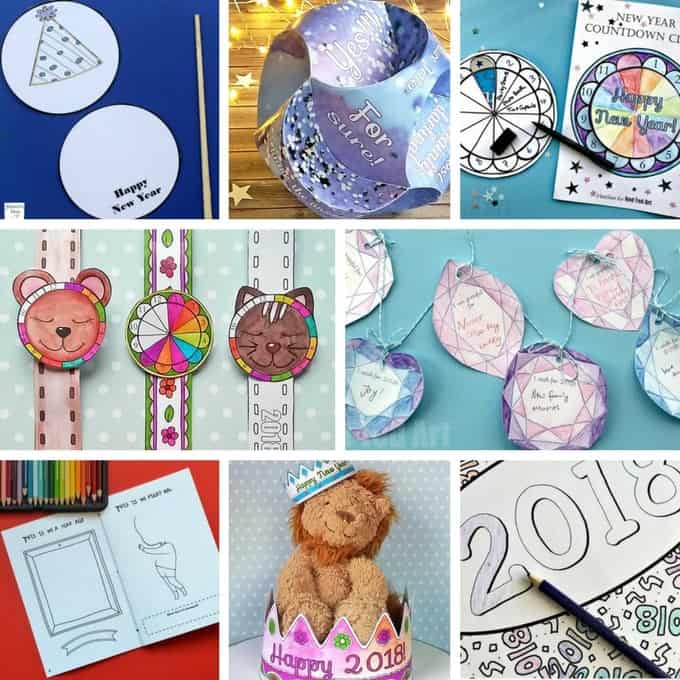 Printable New Year's Crafts
(Clockwise from top left corner)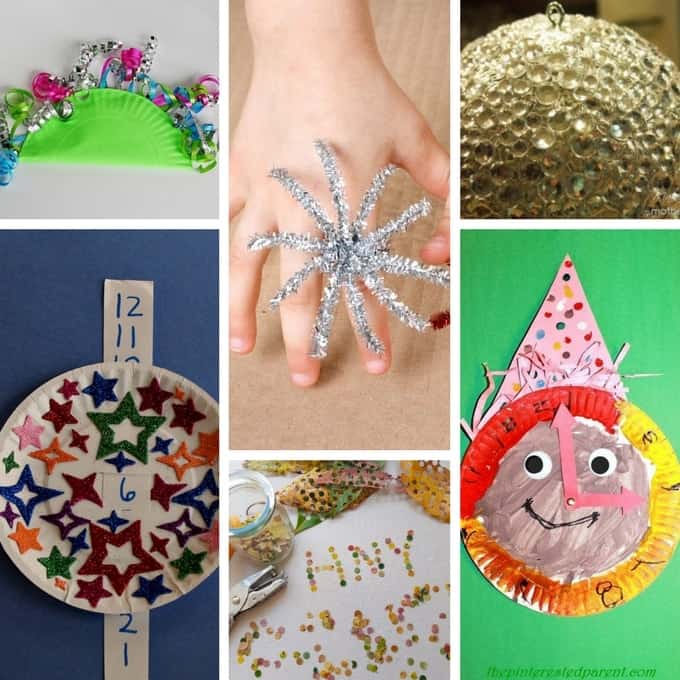 Kid-friendly New Years Ideas
(Clockwise from top left corner)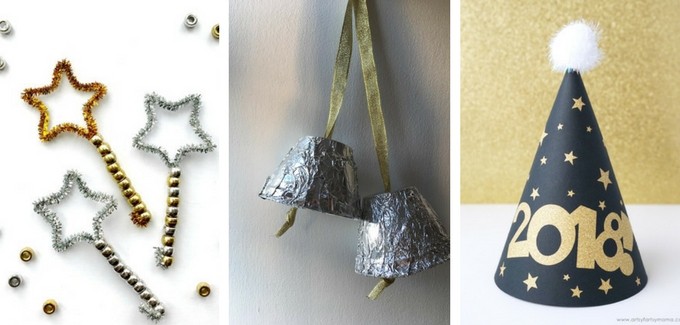 How do you celebrate New Year's with your kids? Which of these crafts will you be making with them?
This post originally appeared here on December 18, 2018.
Latest posts by Jennifer Tammy
(see all)