I've been an Amazon Prime member for a few years and order a lot of what I need in my day-to-day life online, which means I collect plenty of boxes. So this year it only made sense to recycle some of those Amazon Prime
boxes and make a "Boxtume!" We decided to go with a doll in a box costume using materials we already had lying around the house. Didn't this kids' costume turn out adorable? This post is sponsored by Amazon. I am a member of the Mom it Forward Influencer Network.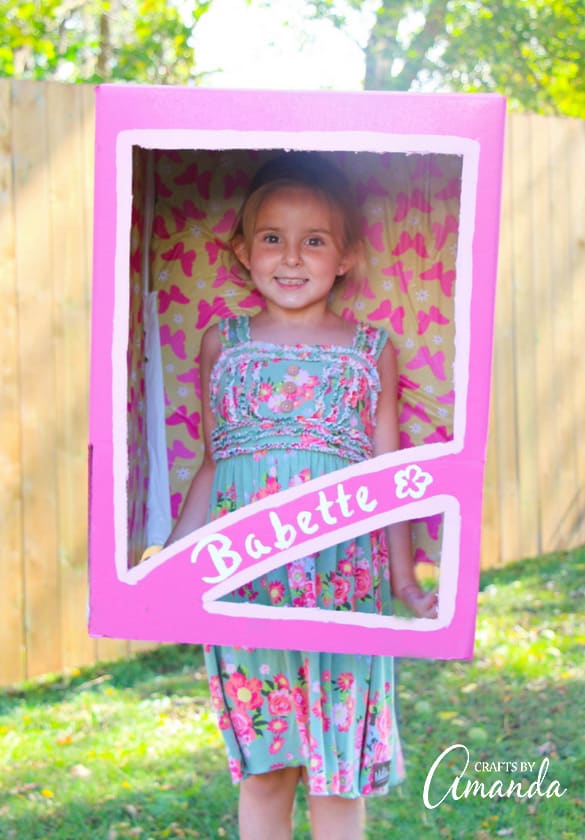 My daughter is the kind of girl that wears a princess costume nearly every day, so Halloween needs to be stepped up a notch to be truly special.
I've been working hard on instilling a DIY mentality in my daughter. I'll encourage her to make a homemade tiara instead of buying one or customizing plain costumes to make them ultra-unique. That's why encouraging her to DIY her Halloween costume was exciting to her!
Doll in a Box Costume
Her idea was to be a "Doll in a Box" for Halloween. At first, I envisioned a box with cut outs for arms and legs, but after playing around with the concept a bit we created a cute costume – or "Boxtume" if you will – that is practical for parties, trick or treating or even wearing to school. This would even be fun as a photo prop!
While we used spray paint for a quicker project, kids can use acrylic or poster paint for the same effect. You may even choose to cover your box in pink wrapping paper! A grown-up should be the one to handle the box cutter, but kids can help outline where the box should be cut and can trim off the rough edges with scissors afterward.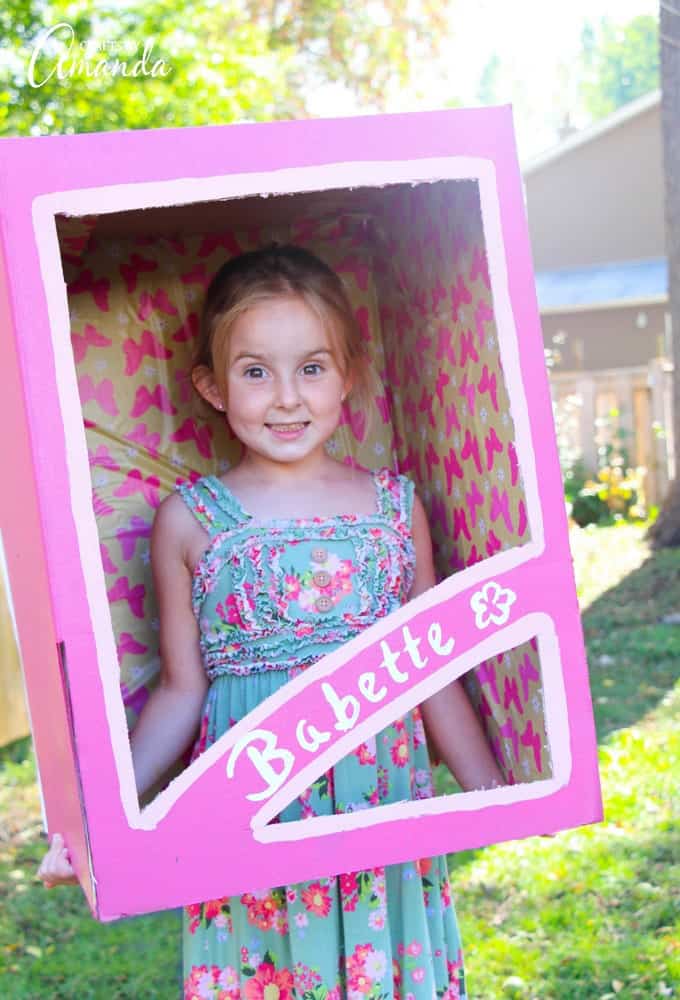 Materials to Make your DIY Doll Box Costume
1 large box (or multiple small boxes taped together)
Box cutter/XACTO knife
2 paintbrushes (one thin, one medium-sized)
1 cute kid
All of these materials can be purchased on Amazon.com – and you can use the box that they're shipped in to make your boxtume!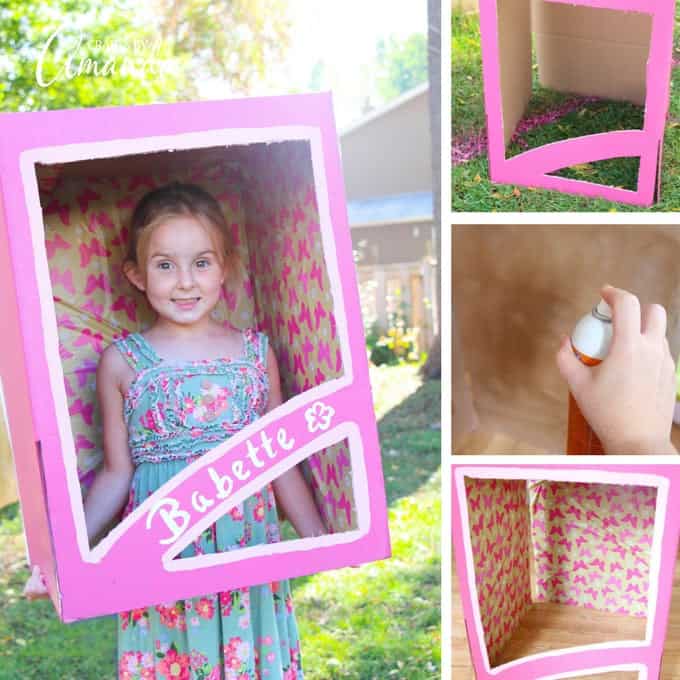 How to Make a DIY Doll Box Costume
Disassemble and lay your box flat on a surface that can be spray painted.
Spray an even coat of the pink spray paint over the box and let dry at least 2 hours. (Mine dried outside for 2 hours, then I placed it in my shed to off-gas overnight.)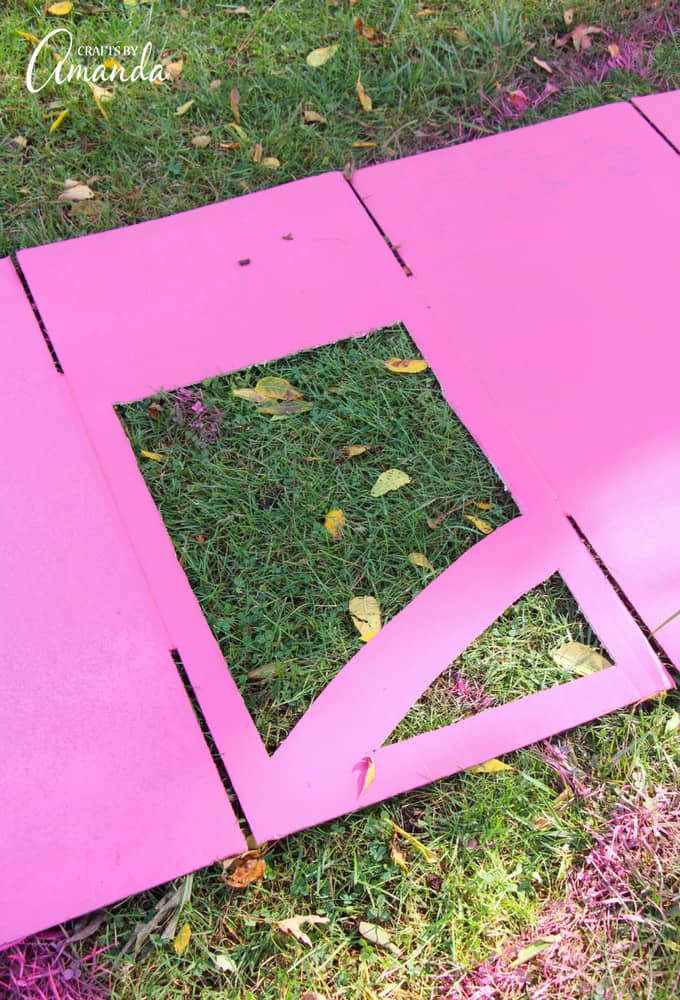 Using a pencil, draw the doll box window and then cut out using the box cutter.
Trim any rough edges.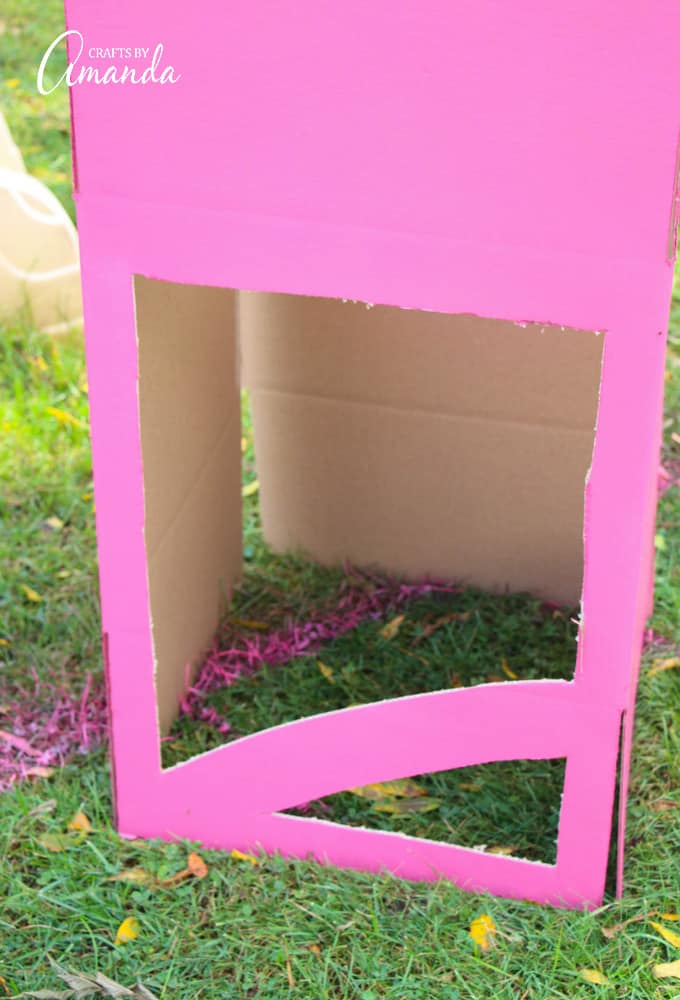 Spray adhesive on the inside uncut box sides and press the wrapping paper from one edge to the other, smoothing it down carefully as it will stick immediately.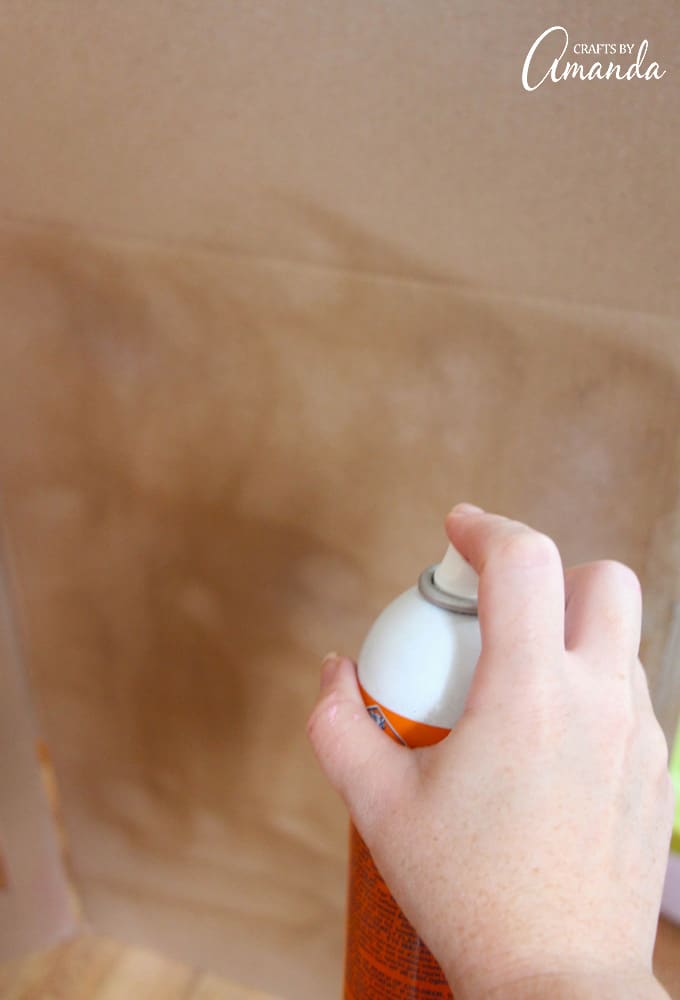 Use your duct tape to re-assemble the box.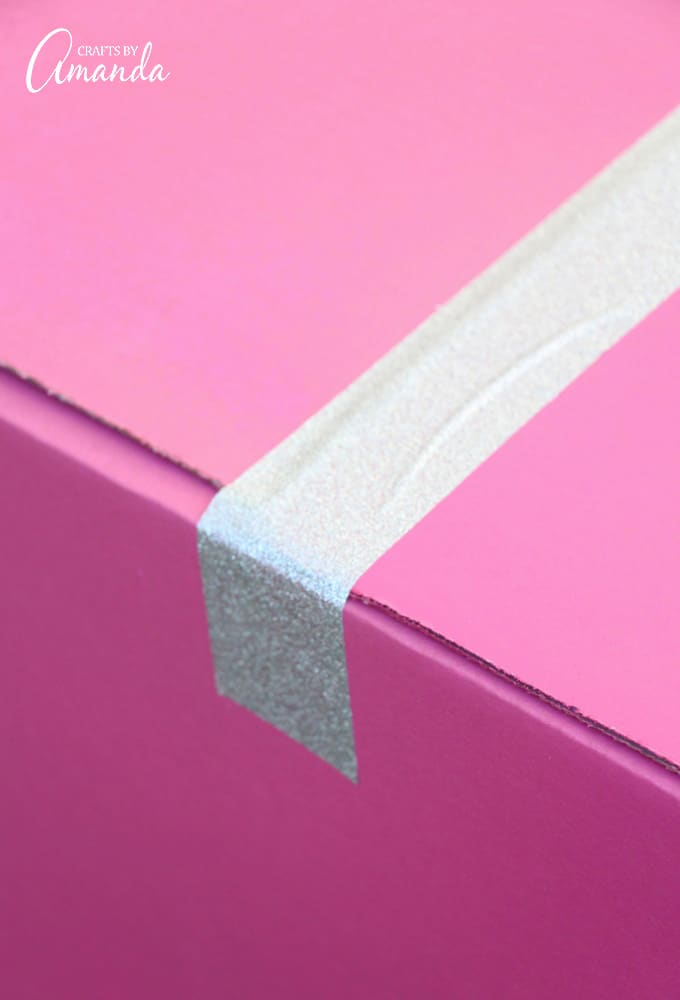 Use the medium-sized brush to apply the pink acrylic paint to outline the box cut out.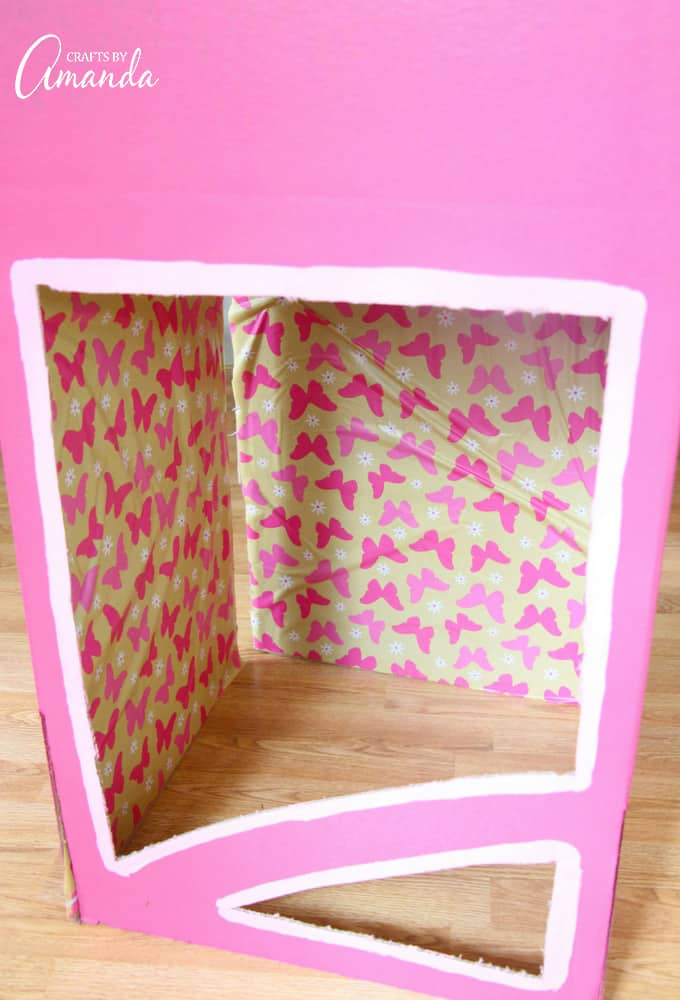 Once the pink paint is dry, write out the name of your doll in pencil and then go over with the white acrylic paint.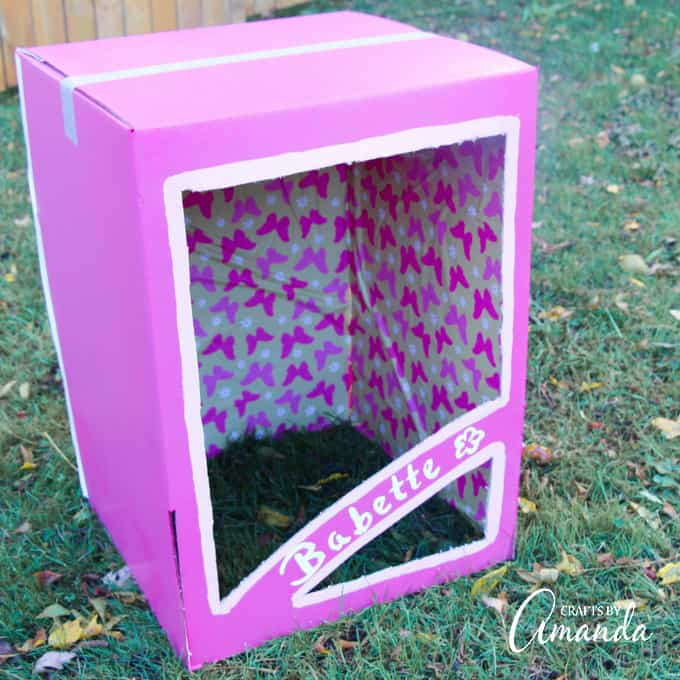 Let dry before wearing.
You can optionally attach handles using your duct tape or cut handles in the box but we didn't find that necessary. Another option is to create two holes in the back, insert a belt through the holes and around your child's waist to help hold the box up. We've even seen a doll in a box costume that uses this method but with a backpack so that your shoulder carry the boxtume!
My daughter was pleased as punch with her unique Halloween costume and is super excited to show her friends and classmates at their Halloween party next week.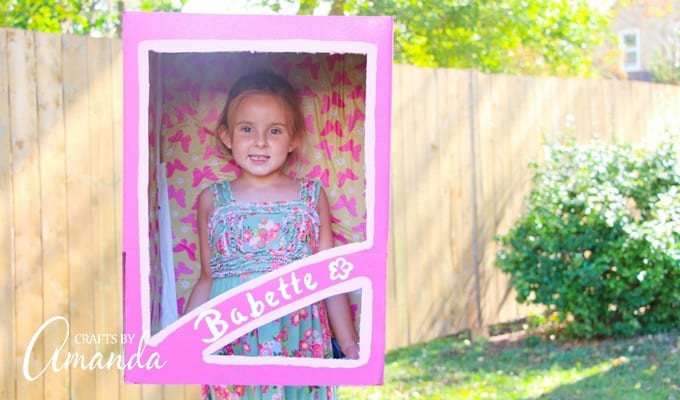 What boxtume will you be making? Whether you make our design or something else, be sure to share your photos on social media with #Boxtumes and #AmazonPrime.
This post originally appeared here on Oct 17, 2017.
Latest posts by Jennifer Tammy
(see all)