Does your child like to collect things? Maybe it's toys or action figures, or little toy cars or maybe the dried flowers you made together over the summer. Rocks. Trading cards. Stamps. Bugs. No matter what your kids' collections are, there are ways to keep them in their place and make them fun to look at. I've put together several ideas from egg cartons to binders to jars and shadow boxes. If you need ideas for Legos, there's a great collection of table hacks and organizing ideas here at Kids Activities Blog.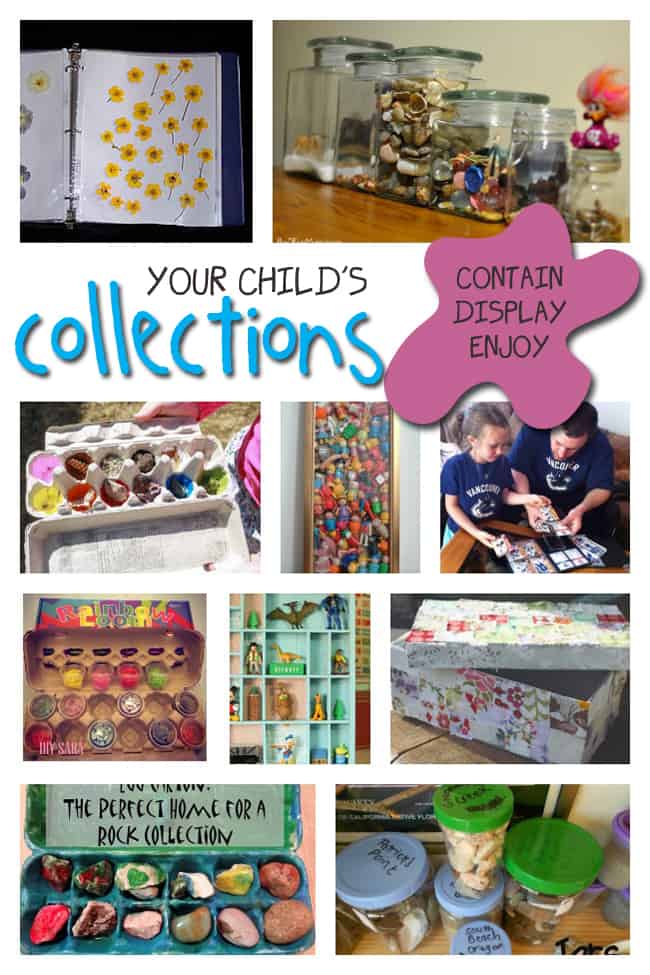 Ideas for Containing Your Kids' Collections
Here are several ideas for housing all those fun things that your children have found. Also, as we all know collections can sometimes be messy. Keep this list of household cleaning tips handy so you can pull them out whenever you need them!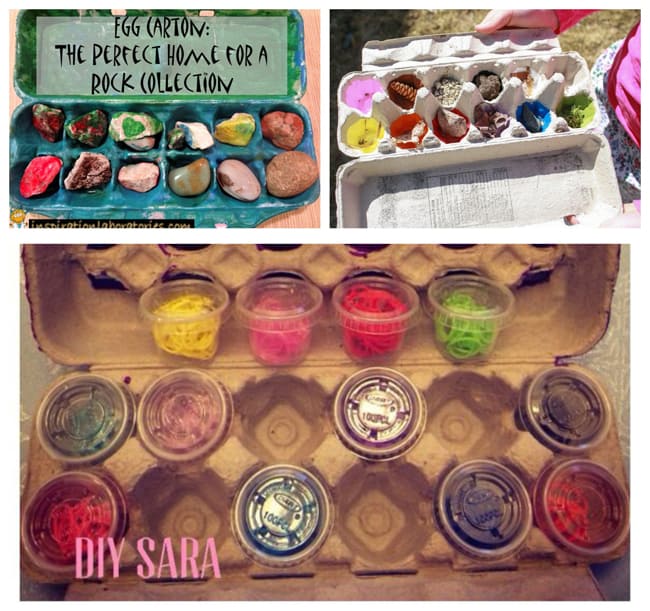 Egg Cartons
Plastic or cardboard egg cartons are perfect for holding small items, such as rock collections, pebbles, small shells, or coins. Your child can decorate his holder with craft paint and stickers. Their small compartments make them perfect for nature collections and scavenger hunts. They're even great for containing all those rubber bands your kids love to make bracelets from!

Shoe Boxes
Another wonderful container is the shoe box. While their collection will not be visible through the box, it's a perfect place to keep their treasures hidden! Girls will love decorating theirs with pretty fabric scraps while boys may prefer going the pirate route. Kids can store their box under their bed, on a shelf or on top of their dresser. Of course you can also buy (affiliate link) clear shoeboxes with lids to contain their collections.

Three Ring Binders
For delicate items such as pressed flowers or leaves, children can store them in binder using clear page protectors so they can see their treasures. This also allows them to pull them out and use them for future projects. For a more permanent collection, kids can glue their items to card stock or construction paper, then make holes with a three hole punch and keep in a three ring binder. Alternatively, plastic zipper gallon storage bags will protect the treasure and can also be punched and inserted. Binders also work great for trading card collections. You can purchase trading card pocket holders (affiliate link) at discount department stores and they are already punched for you.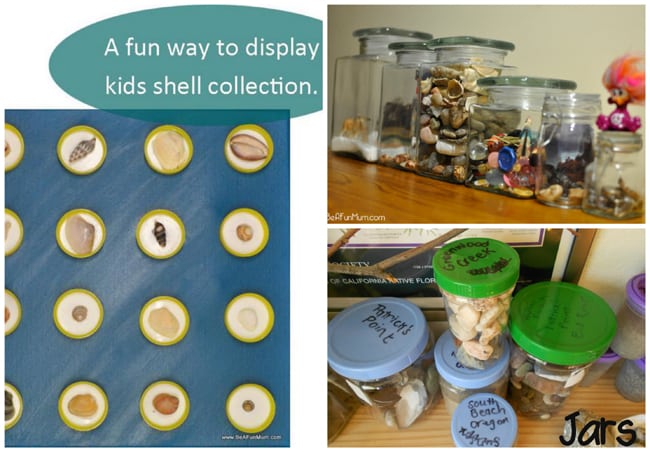 Jars and Lids
Jars are a wonderful way to display your child's collection, keeping their age and maturity in mind. Glass jars can break, so be sure to store them in a safe and out of reach place, or alternatively, use plastic jars. These are perfect for displaying large collections of rocks and shells. And don't forget about lids! Jar lids and milk jug lids make great containers for small things.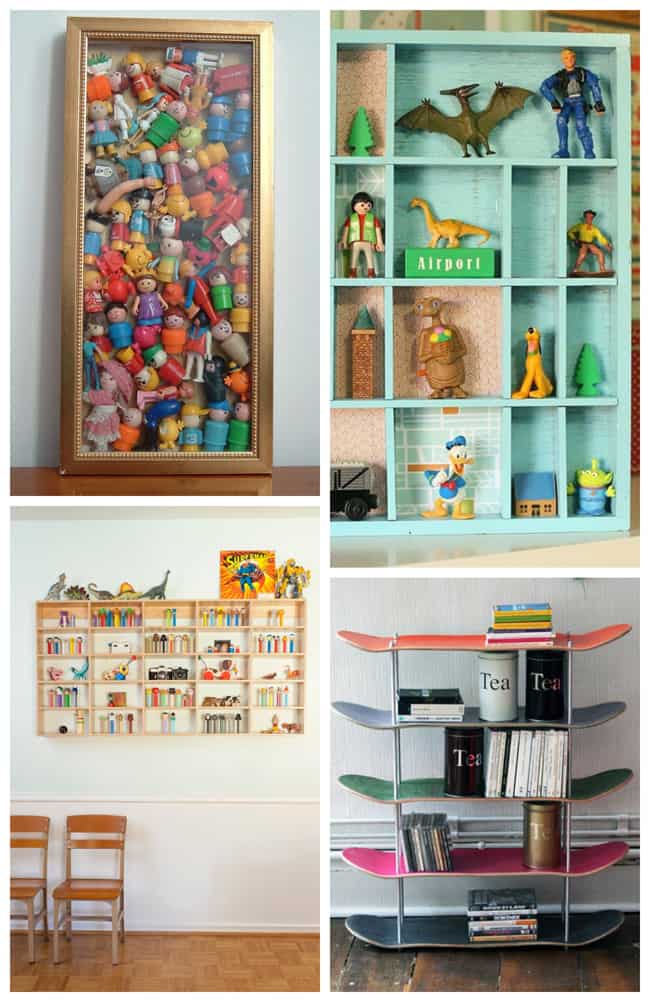 Shadow Boxes and Shelves
If their collection is too large for any of the suggestions above, you might want to try a shadow box or shelf. A shadow box is basically a shallow box with a frame and glass front. Collections like Legos and other small toys look great displayed in a shadow box!
Trinket shelves aren't just for your grandmother's collections. They are often available at garage sales and thrift stores and can be revived with a bright coat of paint then filled with your child's favorites. We love this big shelf that houses a marvelous collection of Pez containers!
If your child's items are too big, perhaps they have a Frisbee collection, consider setting up a shelf or nook dedicated for just those items. Sometimes the collected items can be become a container for something else, like with this skateboard shelf!
No matter what your child loves to collect, there's a way to contain it, and many times even display it as art. Help them create something they will be proud to show their friends!
Latest posts by Amanda Formaro
(see all)