My books, Duct Tape Mania
and Rubber Band Mania
, are finally available for purchase. Amazon started shipping out copies on August 26th and they should be available in Target stores now as well! I wanted to show you a couple of the fun projects from the duct tape book (I'll show some rubber band stuff later), so hopefully you'll be like "Oh heck ya, that's cool, I need to buy that book for little Suzie or Johnny!" ;-) Seriously though, the projects are fun and you really can play with them!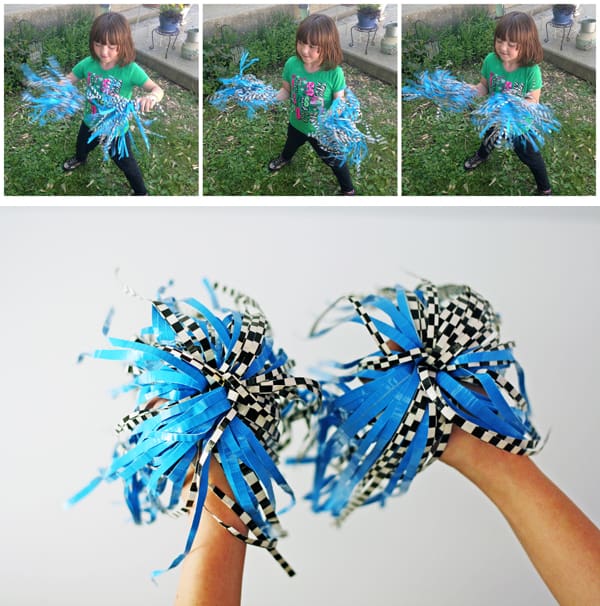 When you make projects for a book, you can't just make them, take photos and let the kids have them. You have to put them away for a couple of months while the publishing house does their thing, laying out the pages, editing images, going to print, etc. So imagine my craft room, with 45 or so duct tape projects all tucked away somewhere (not to mention all the rubber band projects!). Then one day my editor called and gave me the green light. They were all done doing what they needed to do and I no longer had to keep those projects under lock and key.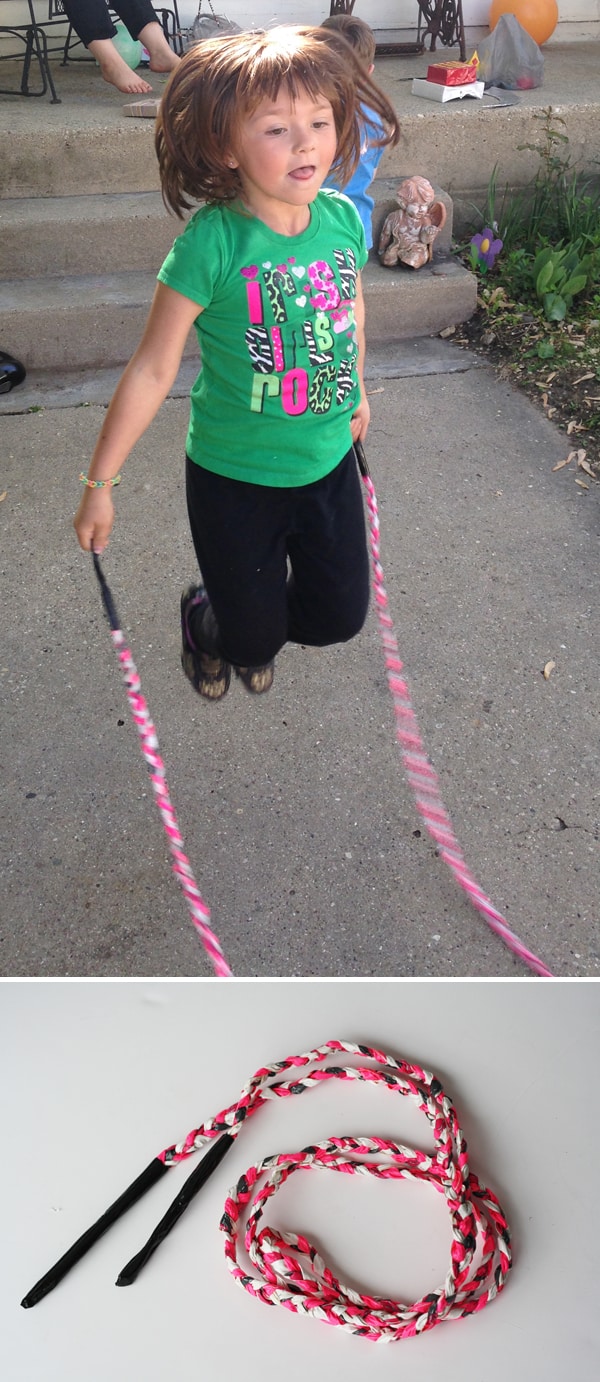 My kids aren't little anymore, my youngest is a high school football player and my oldest drives a semi-truck! So I called my neighbor and asked when her grandkids would be over for a visit. Then I packed up the projects and handed them out. As you can see from the pictures above, Jasmine had a blast jumping rope and shouting out cheers!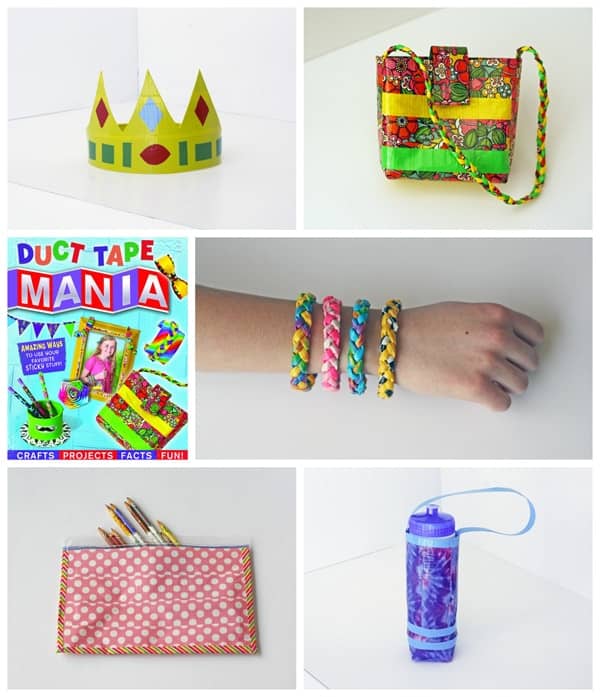 There were lots of projects handed out that day including:
Crown
Purse
Braided bracelets
pencil pouch
Water bottle holder
Football game
and LOTS more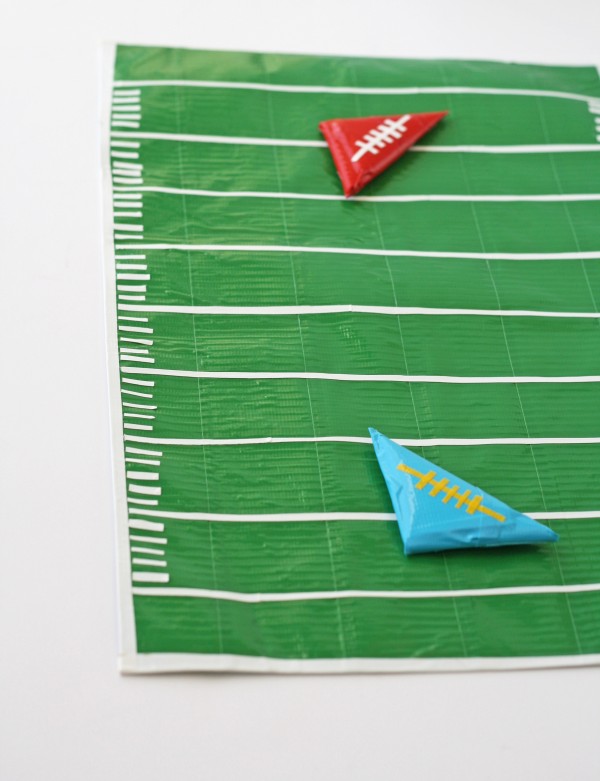 And just in case you're wondering what MY favorite project in the duct tape book was? It's this football game. I just LOVE how it turned out, exactly how I envisioned it. You remember folding up paper footballs and making goal posts with your hands, right? Well same concept, only they last more that one game, and you can roll them up inside the football field to take with you!
Duct Tape Mania and Rubber Band Mania are my first books with over 70 pages of projects in each, so I'm very proud to be able to post about them today. They would make great birthday or Christmas gifts to a child on your list and they are very affordable! The crafts are geared at ages 6-12. Please let me know if you have any questions, and keep your eyes peeled for Paper Fun Mania and Button & Bottlecap Mania in the spring! (And yes, I'm starting on the fifth book in the next few weeks! Yay!)
Amanda Formaro is the crafty, entrepreneurial mother of four children. She loves to bake, cook, make kid's crafts and create decorative items for her home. She is a crafting expert and guru in the kitchen and has appeared online and in print publications many times over the years. She is also the editor for the Home & Garden channel at Craft Gossip and owner of FunFamilyCrafts.com.
Latest posts by Amanda Formaro (see all)