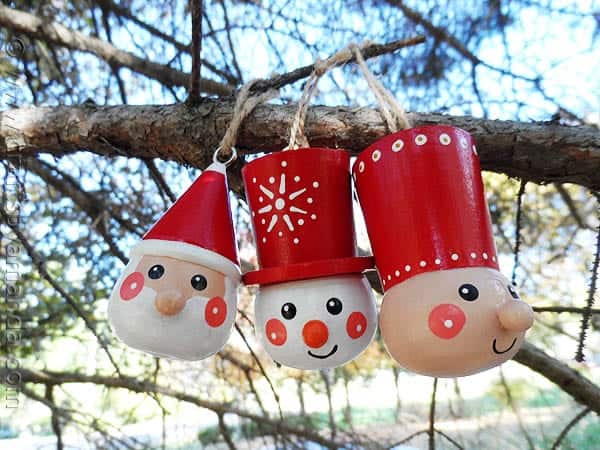 Scandinavian style is very popular at Christmas, the red and white design is quite striking. The designs are simple and clean and look wonderful against a white backdrop or hanging on a white tree.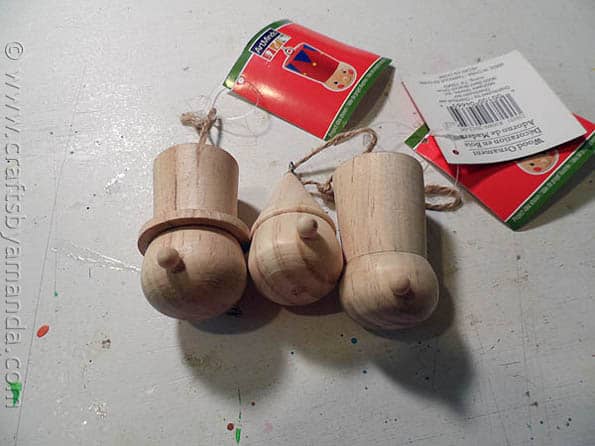 These Scandinavian inspired ornaments are made from simple wood ornaments you can buy at Michaels craft store.
I originally made these ornaments for DecoArt and used their Americana line of paints. The exact colors that I used are listed in the printable version below.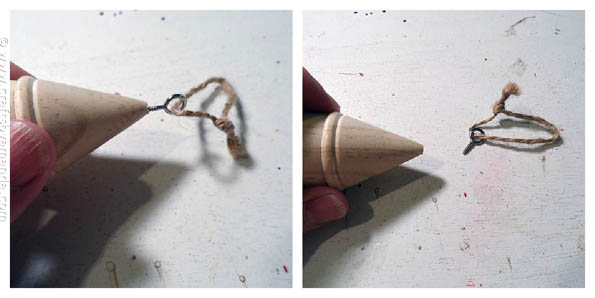 These ornaments have screw eye hangers that can be easily removed. When you are done painting, simply screw them back in and add a dot of glue for security.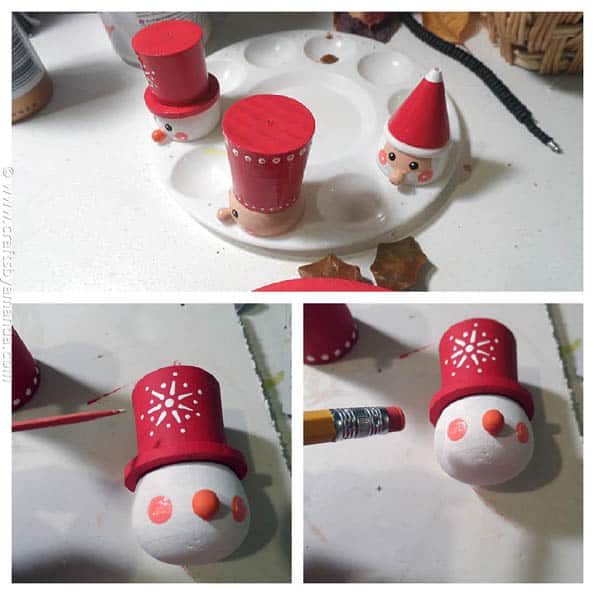 I used a round paint palette to hold the ornaments, worked great! For snowflakes I used a toothpick, and for cheeks I used the eraser of a new pencil.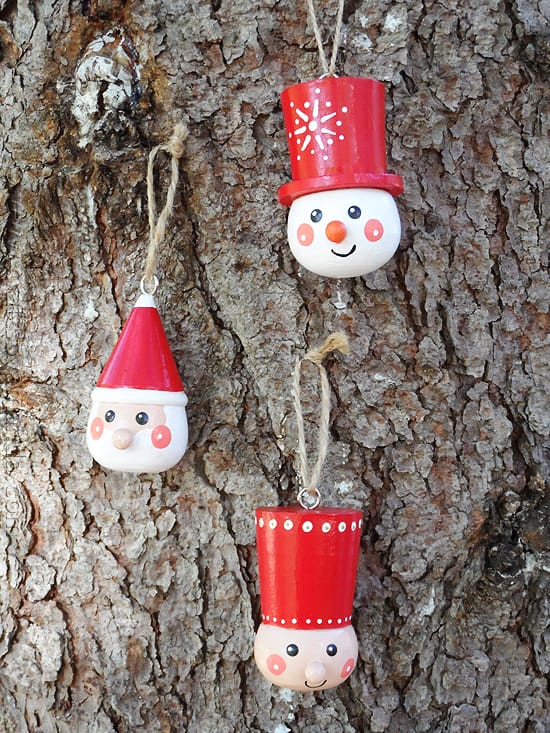 The key to Scandinavian Christmas designs is that you keep it clean and simple. There aren't a lot of details and not really any shading to speak of, which makes them a lot easier to make!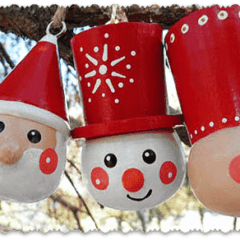 Print Project
Scandinavian Wooden Ornaments
Supplies
ArtMinds Wood Ornaments

Soldier, Snowman, Elf/Santa

DuraClear Varnish - Matte
Americana Paints
Berry Red

Snow

Titanium White

Flesh Tone

Coral Blush

Antique Gold

Tangelo Orange

Lamp

Ebony Black
Instructions
Carefully remove hangers by unscrewing the screw eyes from the tops of each ornament. Set aside.

Santa and the Soldier, paint their heads with Flesh Tone. Paint the Snowman's head with Snow (Titanium) White.

Paint all the hats with Berry Red.

Paint Snowman's nose with Tangelo Orange.

Paint brim and top of Santa's cap with Snow (Titanium) White.

Paint Santa's bear and hair using Snow (Titanium) White.

Use a brand new pencil, the eraser end dipped in Coral Blush to dot on cheeks for each ornament.

Use the handle end of your paintbrush dipped in Lamp (Ebony) Black to dot on eyes.

Dip a toothpick in Snow (Titanium) White to accent the cheeks and eyes.

For the Soldier's hat, cut the end of a toothpick to create a thicker point. Dip that in Snow (Titanium) White and dot around the top of the hat.

Use the other end of the toothpick to dot smaller dots around the bottom of the hat.

Use a toothpick dipped in Antique gold to add small dots to the larger dots on the Soldier's hat.

Add a snowflake to the Snowman's hat using a toothpick. One large dot in the center, draw seven lines out from the center like a flower then add a dot to the end of each line. Finally, add a dot in between each line.

Give all ornaments 2 coats of DuraClear Varnish Matte.

When completely dry, screw the hangers back into the ornament tops.
Latest posts by Amanda Formaro
(see all)