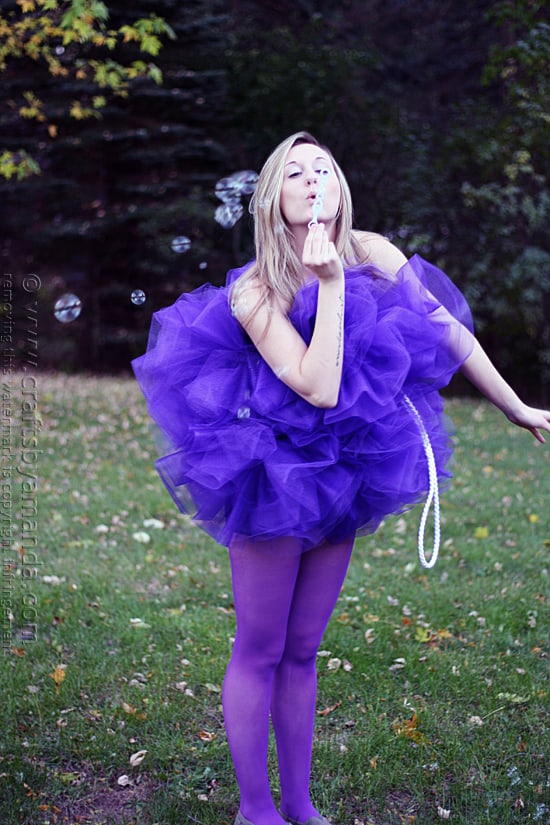 My daughter asked me if I would help her with her costume this year. I'm not going to type up a tutorial here, but if you want to know how to make it this is pretty close to what we did. The instructions that we followed are no longer on the web.
I just wanted to share these fun pictures!
She wore purple tights, black shorts (couldn't find purple at this time of year) and a purple tank top underneath it all. It's really easy to make.
You will need:
20 yards of nylon
some elastic
a piece of white rope
We found everything we needed at Walmart, including the tank top, tights and the rope.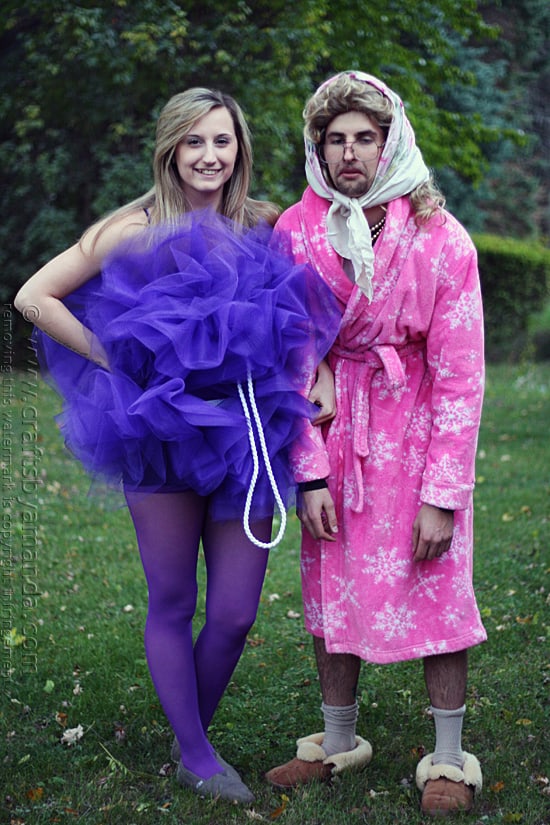 Her boyfriend went as an old woman. Haha. I hope I don't look like that in 30 years! Remind me to shave okay? ;-)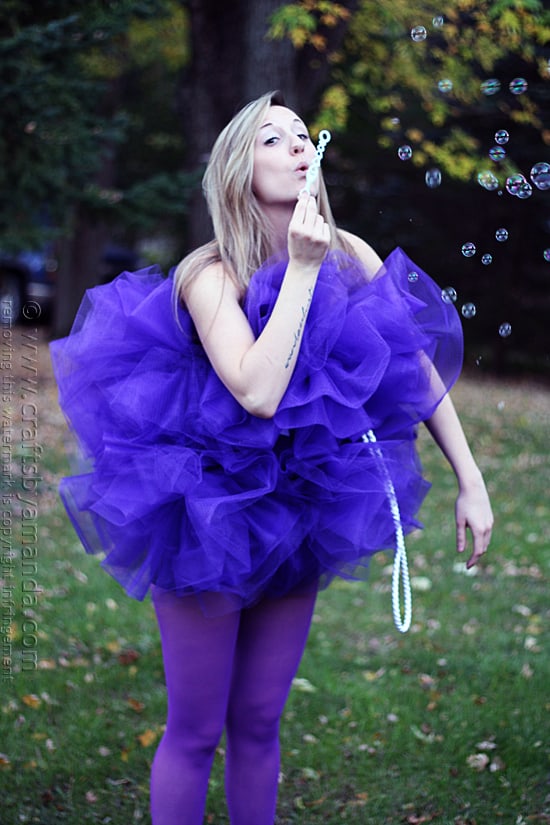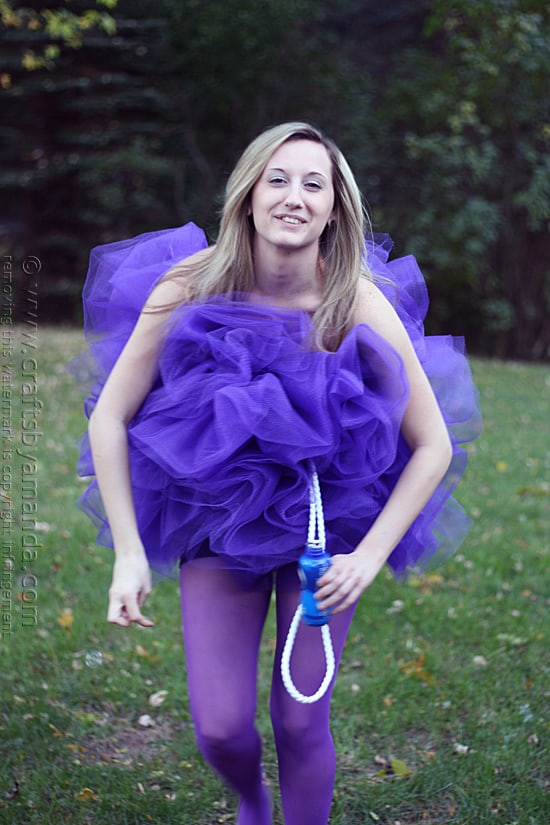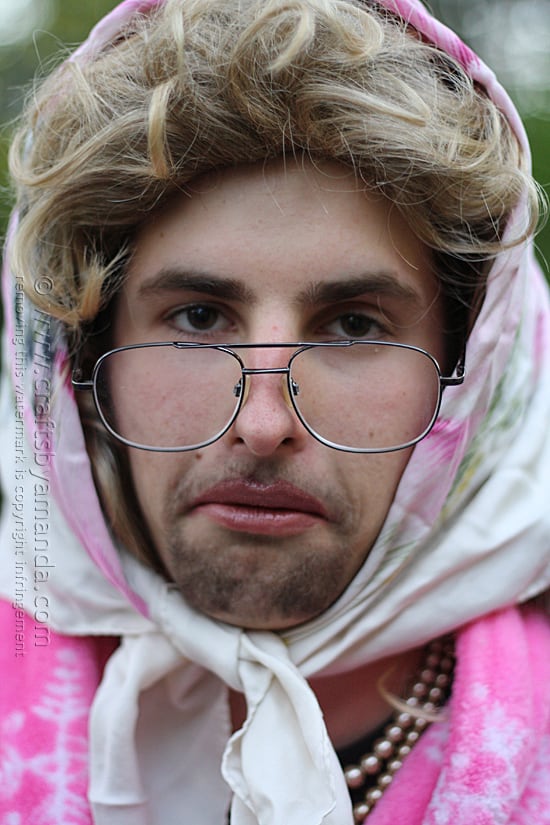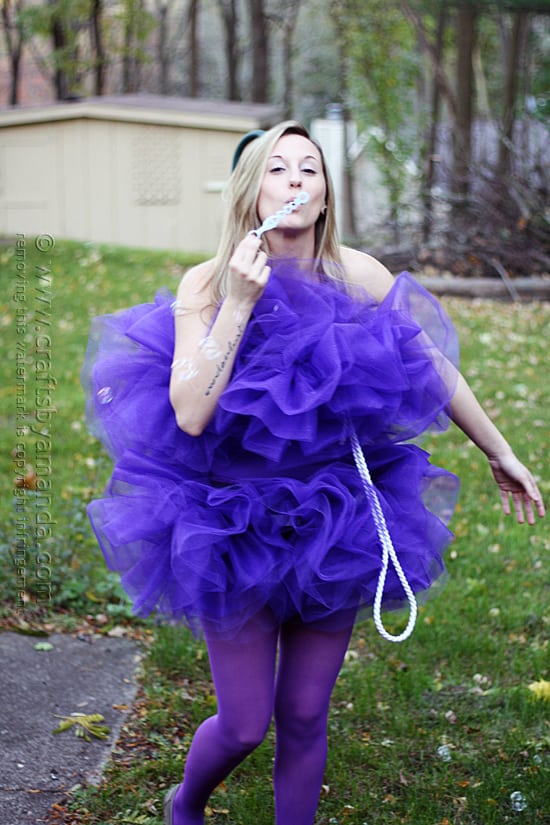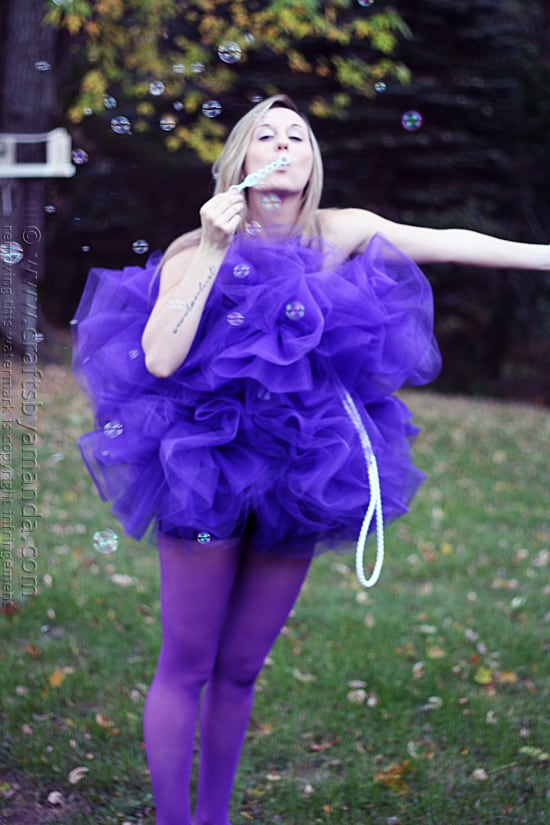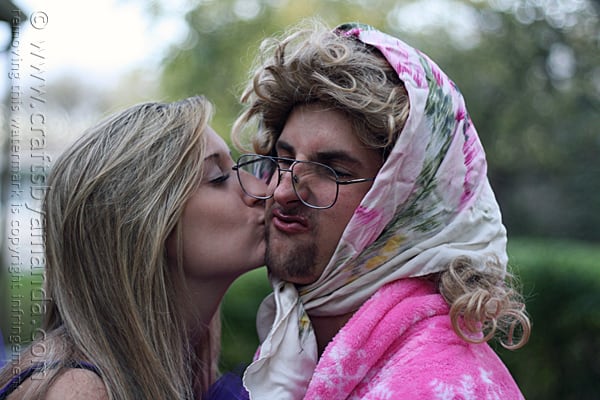 Happy Halloween!
Amanda Formaro is the crafty, entrepreneurial mother of four children. She loves to bake, cook, make kid's crafts and create decorative items for her home. She is a crafting expert and guru in the kitchen and has appeared online and in print publications many times over the years. She is also the editor for the Home & Garden channel at Craft Gossip and owner of FunFamilyCrafts.com.
Latest posts by Amanda Formaro (see all)