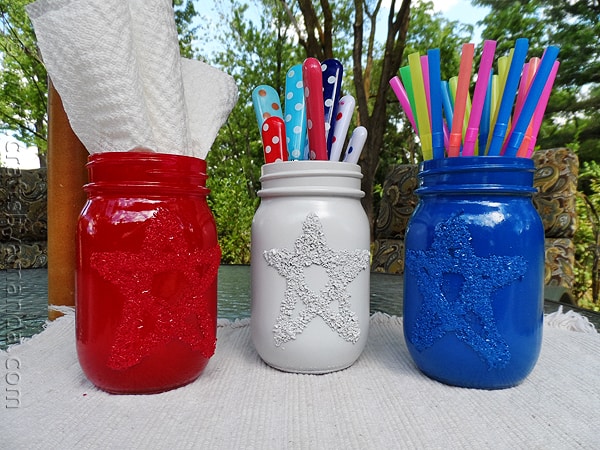 Epsom salts are a great way to add texture to a surface to create a fun look that is out of the ordinary. These jars are super simple, using only four supplies. They make a fun statement are are great for holding straws, utensils, and napkins at your next backyard get together. All dressed up in red, white and blue, they are perfect for the 4th of July, but would also work great for Memorial Day as well as Patriot's Day.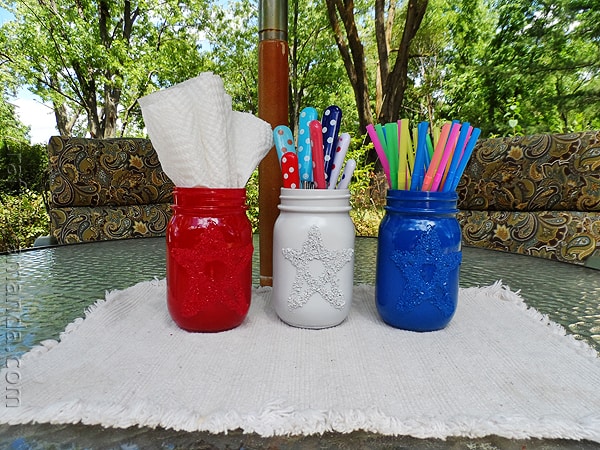 I like using epsom salts because they are so inexpensive and readily available.

All you need are jars, white craft glue, epsom salt and spray paint. That's it! Just use the glue bottle to draw a star on the front of the jar, then press the wet glue star into epsom salt. The salt will stick, now just let it dry, overnight is best.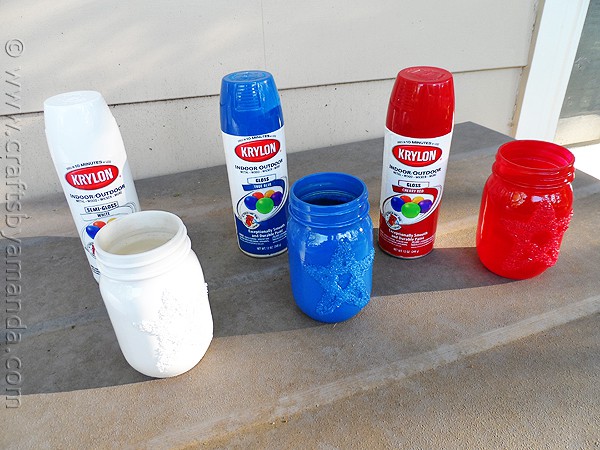 Then  spray paint. Done!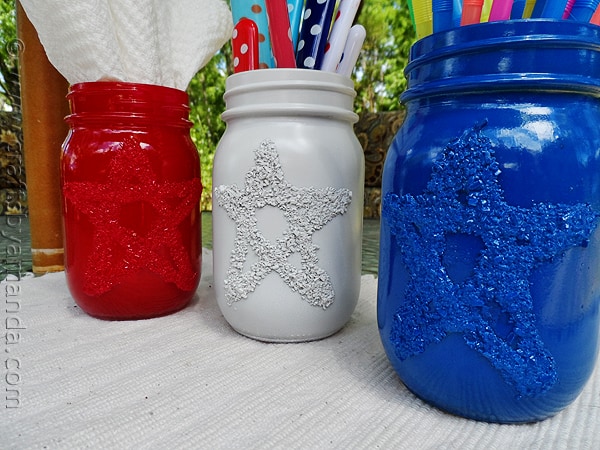 The white one looks different because it's semigloss and the red and blue are gloss. :-P WalMart was out of gloss and I guess I didn't realize how stark the difference would be!
At any rate, this is a fun and easy project with impressive results. I wrote an article about using epsom salts in your craft projects here if you'd like to take a look!