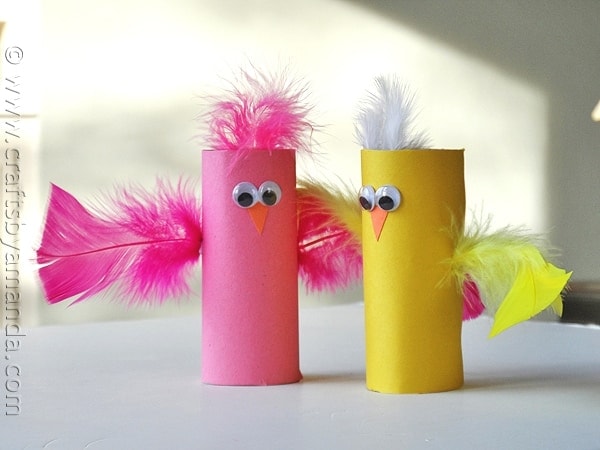 Only a couple more days and spring will be officially here, according to the calendar anyway! The weather here in southeast Wisconsin still reflects the dead of winter, so I'm waiting patiently for spring's arrival. The birds, however, are back. The last week or so I have heard them chirping in the backyard (probably the woman bird yelling at the man bird that they came back too soon ha-ha).
At any rate, whether you have bulbs poking up through the ground or your tulip beds are still buried under the white stuff like mine are, this little spring craft will lift your spirits. It uses one of my favorite recycled supplies.. cardboard tubes.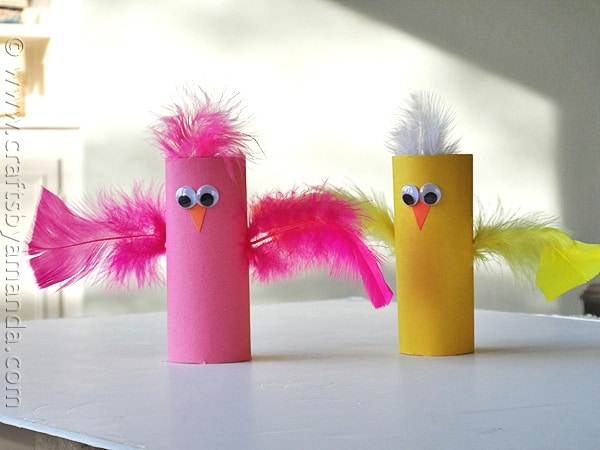 Use whatever pretty colors make you happy, I chose pink and yellow. You can buy bags of feathers at the craft store, they come in a variety of colors. For a spring craft like this one, I prefer the bags with the bright flowery colors. Some are solid packs with all one color and some are multicolored packs, which are the ones I usually get.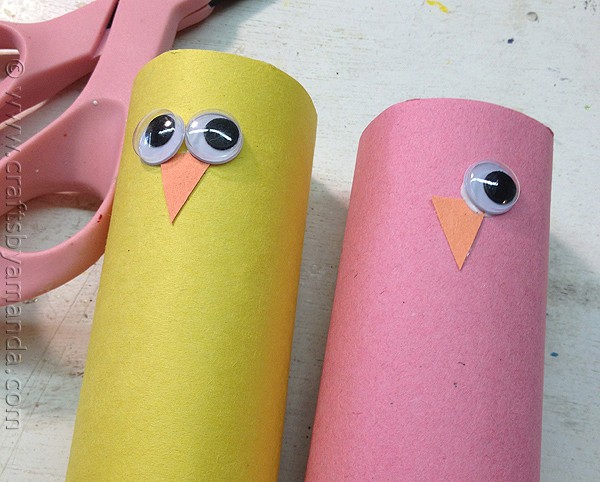 Just cover your cardboard tubes with colored construction paper and add a construction paper beak. Glue on some googly eyes.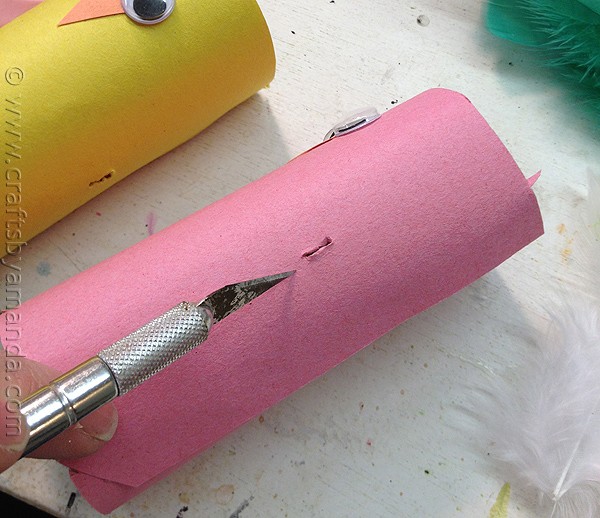 Parents should use a craft knife to poke holes in the side of the cardboard tube for the wings.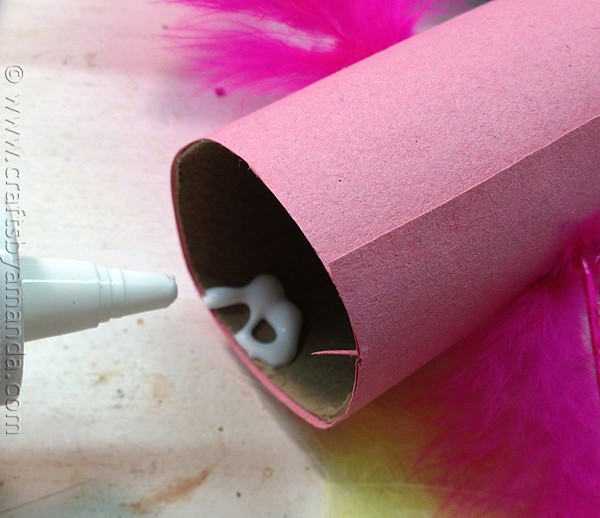 Dab some glue inside the top of the tube to stick the feather in.
More Spring Craft Ideas
Four Seasons Felt Board
Make a Fairy House
Ladybugs from Egg Cartons
Pop Up Flock of Birds – Free Kids Crafts
Tulip Clothespin Magnet – Projects for Preschoolers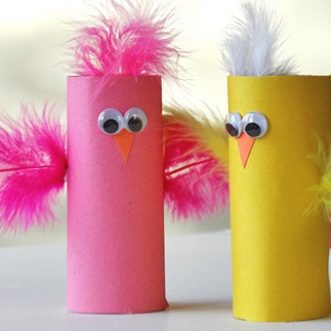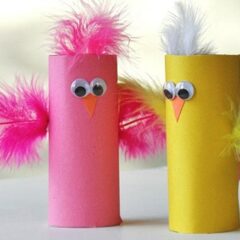 Print Project
Spring Craft: Cardboard Tube Birds
Supplies
Cardboard tubes

Pink

yellow and green construction paper

Feathers

White craft glue

2

Googly eyes for each bird
Instructions
Cover cardboard tubes with pink and yellow construction paper.

Cut small triangles from the orange construction paper for the beaks. Glue to the cardboard tube.

Glue two goggly eyes at the top of the beak.

Have a grown up poke a hole in both sides of the cardboard tube. Ad a dab of glue to the hole and insert feather.

Add some glue to the inside of the cardboard tube above the eyes. Add a small feather to the glue.
Latest posts by Amanda Formaro
(see all)