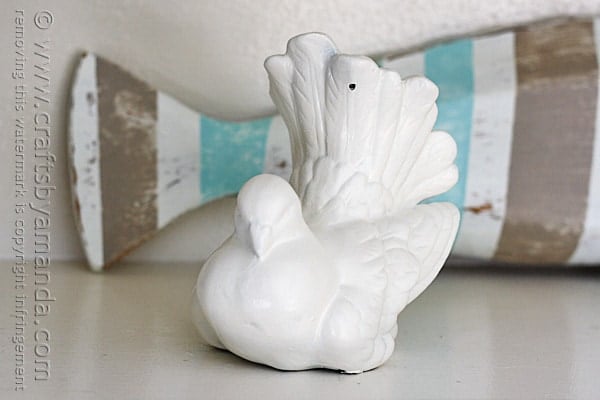 When things go out of style, it's amazing how a few layers of paint can bring it back to life. I only wish my cats hadn't knocked the second one off my craft table and broke it before I had a chance to paint it! I could have had a matching pair of these crisp, clean doves for my living room.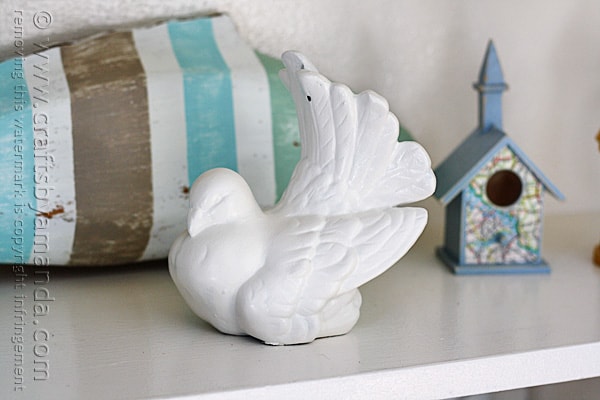 I've recently decided to switch my decor to a more coastal look and feel, so brightening this piece up made complete sense.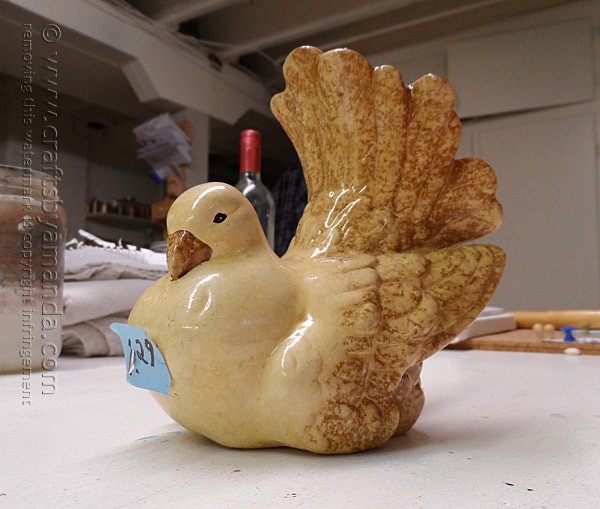 I found this bird, or rather a pair of birds, at a local thrift store. As I mentioned above, my cat knocked one of them off the table and broke it before I had a chance to do anything with them. There was no fixing it either, far too many pieces to try and put it back together.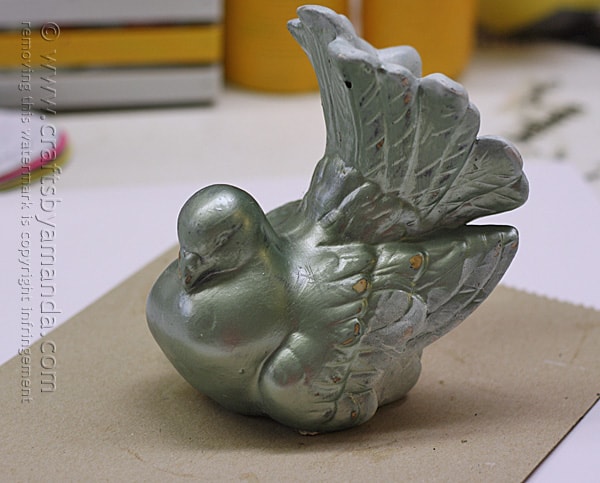 Now the funny thing is that I tried to make this over once before, but my first attempt did not turn out the way that I had planned. So I had put the bird away in my stash cabinet and pulled it out a couple days ago to try again.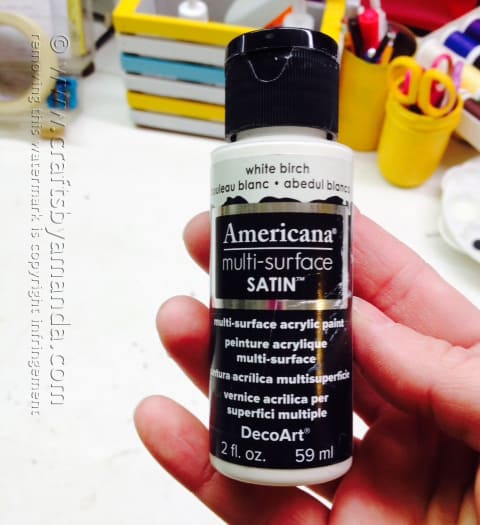 I've been pretty impressed with this multi-surface paint I've been using lately. It's self leveling, so if your application wasn't completely smooth, it levels itself out and looks nice.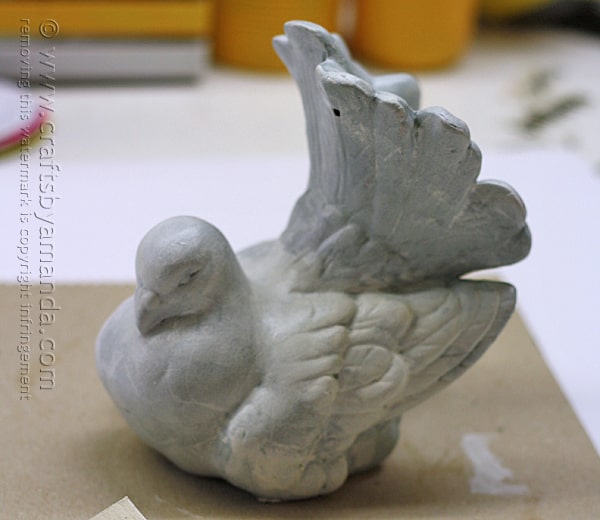 I used a sponge applicator to apply a thin coat of Americana Multi Surface Satin in White Birch over the entire bird. I repeated that process three times and let it dry. One final coat with a brush and I think she looks lovely!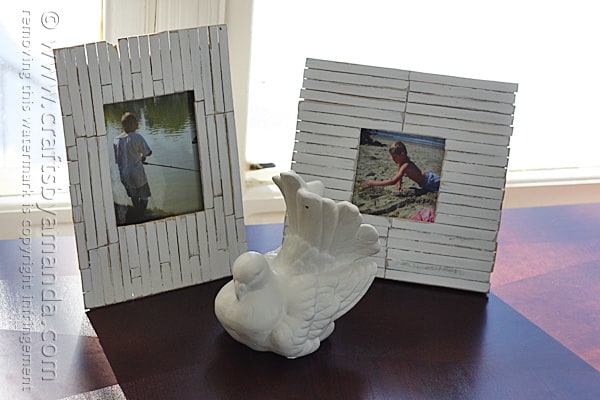 Doesn't seem to matter where I put it, it looks good with the items around it.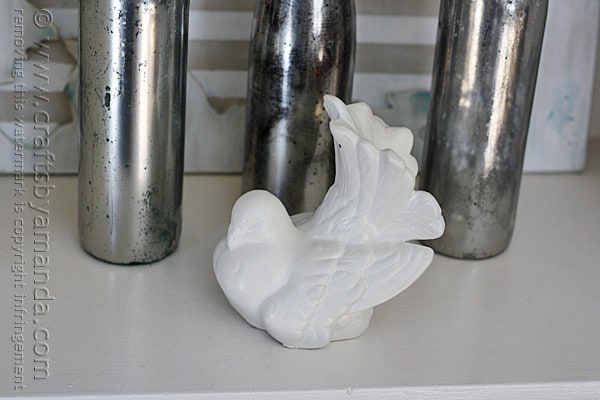 So don't overlook those ugly ceramic 70's owls or elephants next time you are thrift shopping. A little paint can do wonders!
I am a DecoArt Core Blogger. I was compensated for this post, but have always loved DecoArt products! Therefore, all opinions expressed here are 100% my own.
Latest posts by Amanda Formaro
(see all)