When I was a little kid advent calendars were something you bought at the drug store. They had little chocolate candies hidden behind each door. They were fun for sure! But nowadays the number of creative advent calendar ideas out there is astounding!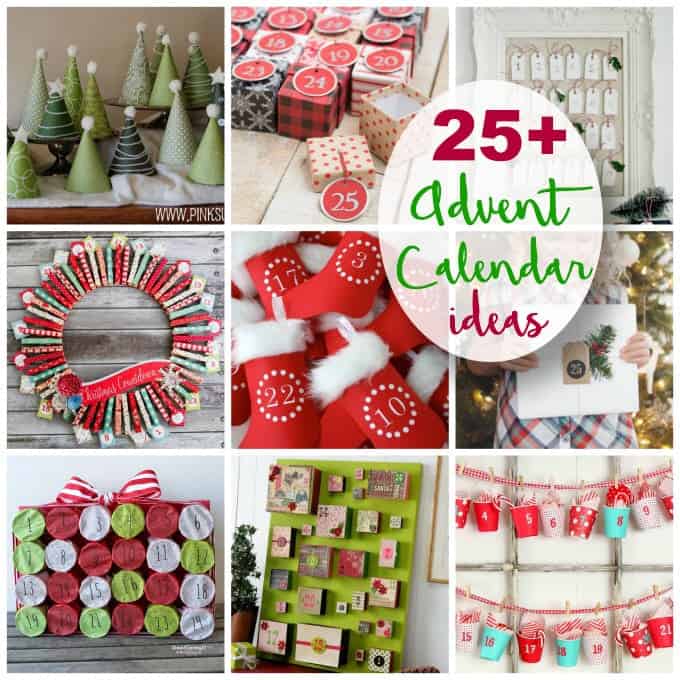 Advent Calendar Ideas
I wasn't kidding when I said the number of advent calendar ideas out there was astonishing. To help you decide on what type of advent calendar you would like to make, I've narrowed down the choices quite a bit.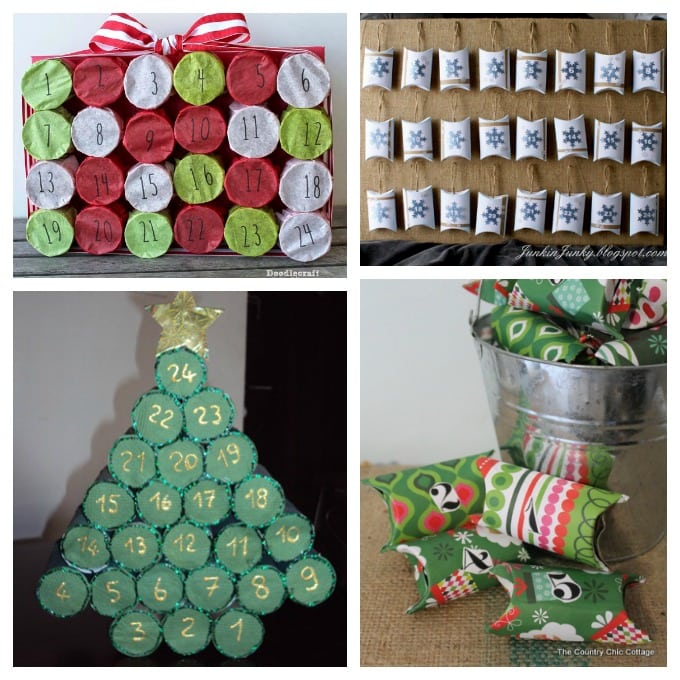 Cardboard Tube Advent Calendars
You can turn ordinary cardboard tubes into advent calendars too! Some of these advent calendar ideas use toilet paper tubes. But if that bothers you, simple substitute paper towel tubes instead!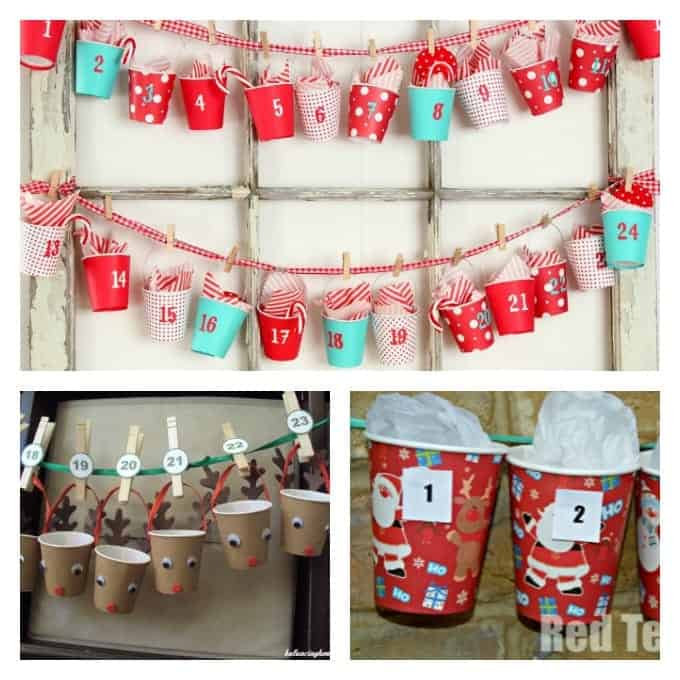 Advent Calendars from Cups
Here are some super cute ideas for turning foam or paper cups into advent calendars. You can find colorful paper cups at the dollar store or party supply store.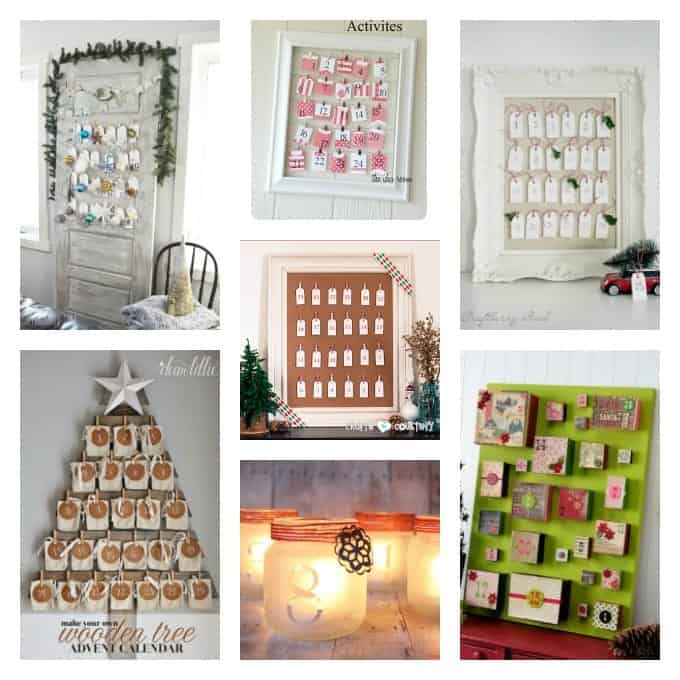 Festive Adult Advent Calendars
Now just so you know, the advent calendar ideas that can be found are not just for kids! Here's some beautiful advent calendar the adults will love too.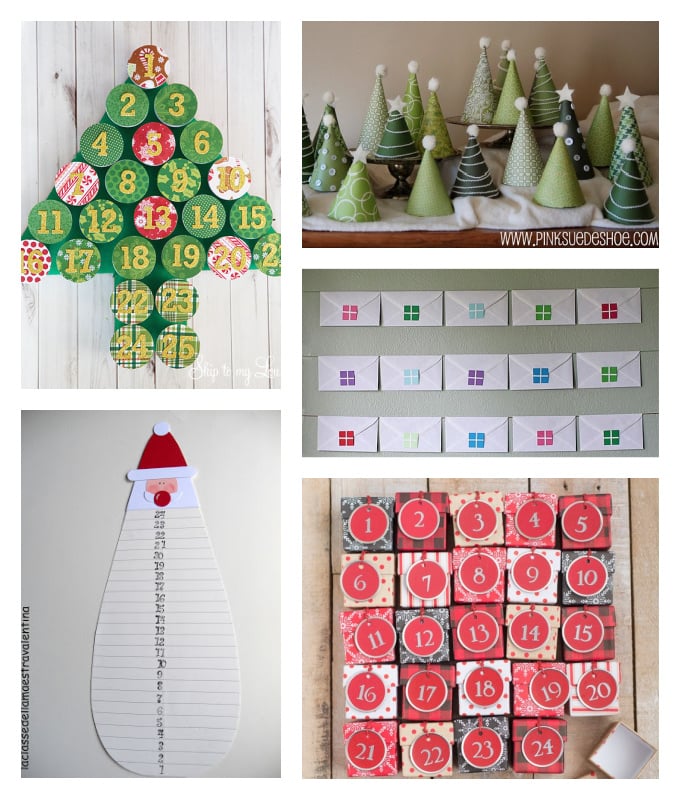 Advent Calendars Kids Can Help With
If you are looking for advent calendar ideas that the kids can actually help make, here are some that we found that are very kid-friendly.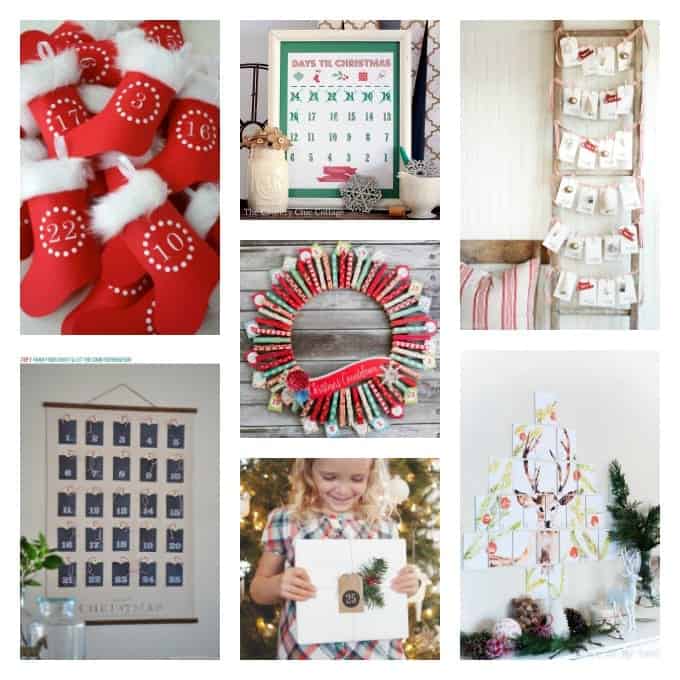 Printable Advent Calendars
If you prefer printables, these advent calendar ideas are all set up so you just have to print (and maybe cut them out).
I hope you enjoyed these advent calendar ideas! Have you seen an advent calendar craft that you thought was amazing? Share a link in the comments and let me know!
I love to create and share my projects with you! I know it's hard to remember to come back and search, so I've made it easy for you with my weekly newsletter! You can subscribe for free and I'll send you fun crafts every week right to your email.
Latest posts by Amanda Formaro
(see all)