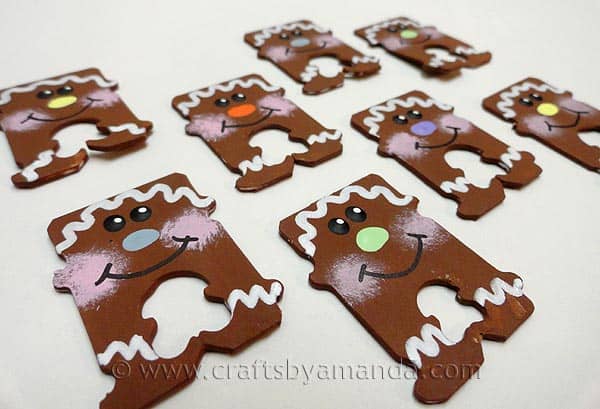 Tomorrow is the last day of school before winter break. My 17-year old daughter wanted to make something for her friends, so we decided to make the Rice Krispy Gingerbread Men from my cooking blog and I made these cute little bread tag gingerbread men to tie the bags closed.

You might remember the bread tag monsters I made last year for Halloween and the bread tag snowmen I made last Christmas.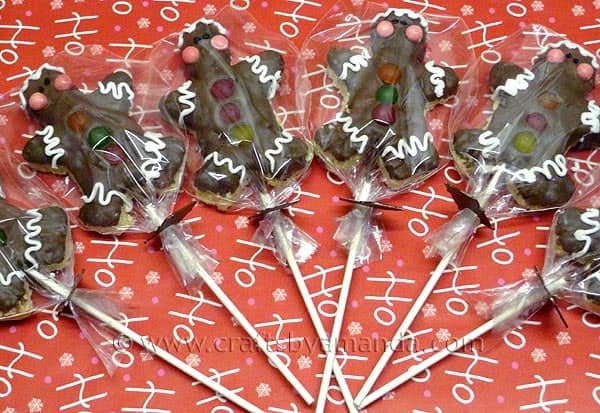 So when Kristen said she wanted to make the Rice Krispy Gingerbread Men treats on a stick, the little gingerbread bread tags seemed like a perfect addition.
If you want to make some, here are the supplies you will need:
Plastic bread tags
White paint pen
Fine point black Sharpie
Flat paintbrush
Small scruffy paintbrush
Toothpick
Acrylic sealer spray, matte finish
Acrylic paint (I used Americana, colors listed below in parenthesis)
Brown (Light Cinnamon)
Pink (Poodleskirt Pink)
Light green (Pistachio Mint)
Orange (Tangelo Orange)
Purple (Purple Cow)
Yellow (Pineapple)
Light blue (Winter Blue)
Black
White

Paint the bread tags with brown paint. I used a thin coat for the first, and a thick coat for the second. You will need to paint the back too. I also traced one of the tags onto a piece of paper so I could draw out the faces before painting them. Use a scruffy paintbrush dipped in pink paint. You have to dab off a lot of the excess paint so that your brush is dry to the touch, then dob on the cheeks.

Use the handle end of the paintbrush to add the noses using the pink, green, orange, purple, yellow and blue paints. Next dot on the black eyes. Use the white paint pen to draw on the ric rac. After the black eyes have dried, dip the tip of a toothpick into white paint to add the white dot to the eyes. After everything has dried, spray with the acrylic sealer.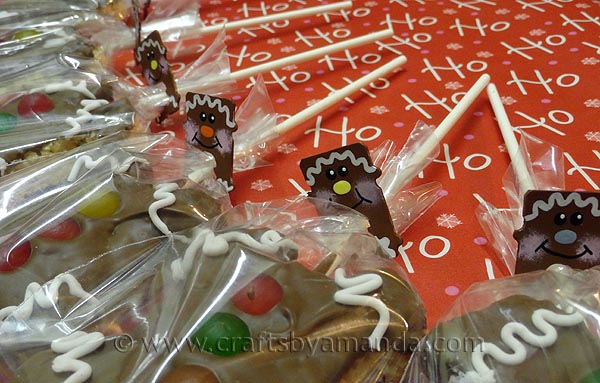 Then you just attach them to your bags!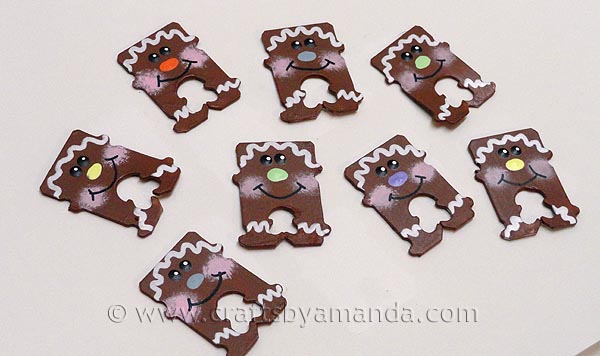 Sorry the pictures are a little harsh. Since high school starts early, my daughter leaves for school before the crack of dawn. Therefore these pictures were taken last night under fluorescent light.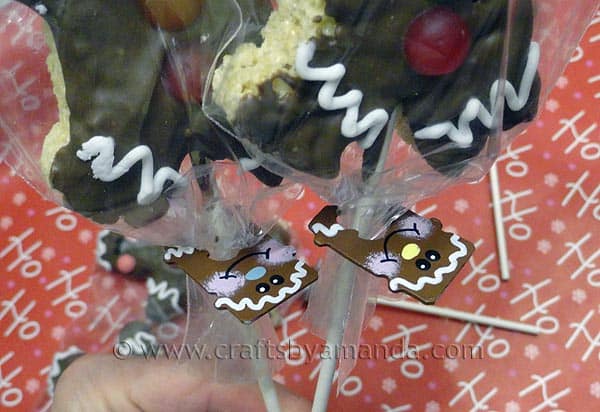 And since she asked me yesterday after school if we could make these (and I use the word "we" loosely. She was at youth group while I was in the kitchen and the craft room haha!) there wasn't really any daylight left for a photo shoot. ;-)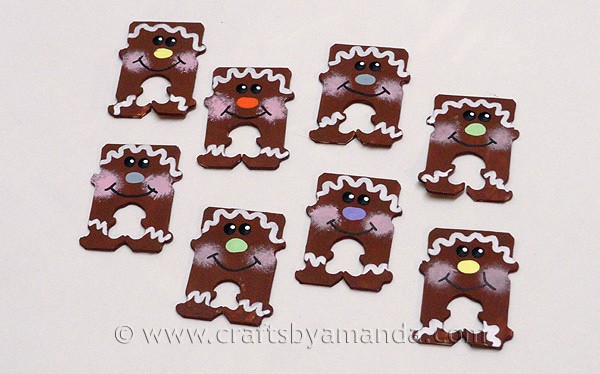 So under the bright lights it is.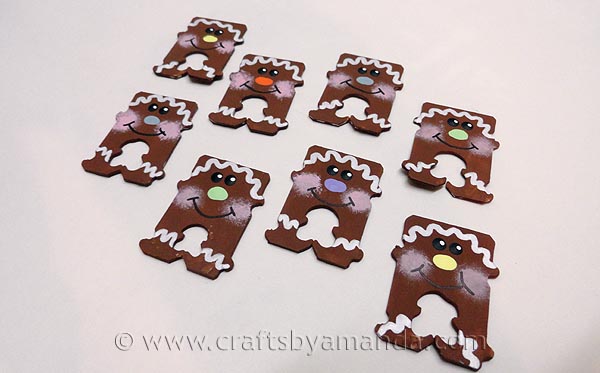 I'm glad she asked though. I actually had these on my crafting to do list, so this was ideal timing. If I don't post again before Christmas day, I hope every has a very Merry Christmas and happy holidays!
Latest posts by Amanda Formaro
(see all)