Here are several Easter crafts made from cardboard tubes that you can make with your kids. You can use toilet paper tubes or paper towel tubes for these projects. Many prefer not to use the cardboard tubes from bathroom tissue due to the possibility of germs. If you are more comfortable using paper towel tubes, they are the same size in diameter and make a great substitution. :)
Some of these crafts are right here on this blog, others are elsewhere as indicated. Enjoy!
From the picture above:
Cardboard tube chicks
Cardboard tube bunny rabbit family
Cardboard tube lamb
These are bunnies that Sharla and her kids made inspired by my version that you see in the picture at the top of this post. I love Sharla's version, so cute!
Here is a cardboard tube lamb that I made for Disney's Kaboose.com a couple of years ago.
My friend Betty has a cute cardboard tube bunny craft on FreeKidsCrafts.com
Sherri from Family Crafts at About.com has a whole bunch of cardboard tube projects, including these Easter egg holders and party poppers.
FamilyFun has a great idea for an Easter egg garden made from cardboard tubes and craft foam.
Allison at A Glimpse Inside posted these cute cardboard tube tulips!
You'll find this adorable bunny made from cut up cardboard tubes over at Child Made Tutorials.
Have fun and Happy Easter!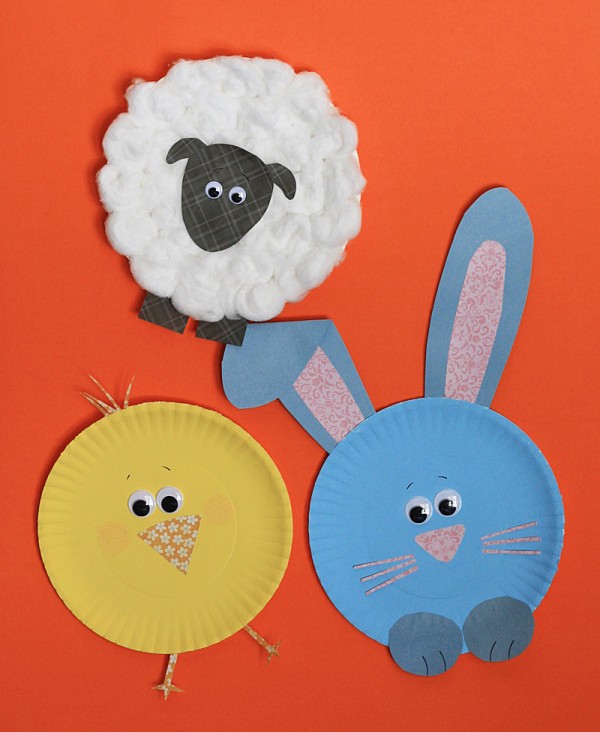 Here's a bonus project, Paper Plate Easter Characters I made for Kix :)
If your craft was featured here, feel free to grab a button! :)
Copy code below